When my son was just 2 years old, he was diagnosed with a host of food allergies. During that time, I learned how to prepare some of his favorite meals without those allergens. While his diet was not vegan, many of the meals I fed him were plant-based in order to avoid the foods he was allergic to. Some of the recipes, like my vegan mac and cheese, were simply adaptations of traditional recipes. What I realized during that time was that having a repertoire of allergen-friendly recipes on-hand helped streamline mealtimes. As part of my commitment to eat one plant-based meal a day, I decided to put together some of my favorite Vegan Recipes to make meal planning a breeze.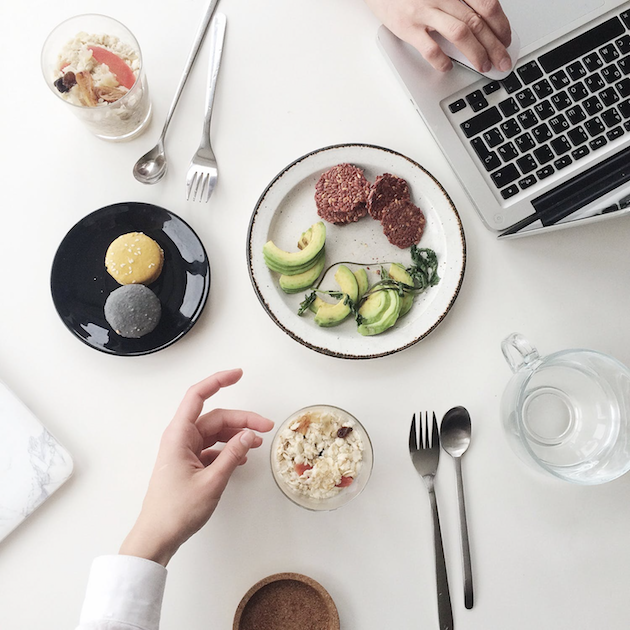 Vegan Recipes – Breakfast
During my challenge with One Meal a Day, I quickly discovered that the easiest meal to replace with plant-based version is breakfast. I have compiled some of my favorite recipes, but in reality, you don't even need a recipe to enjoy a healthy, flavorful, nutritious vegan meal. Here are some of my favorite vegan breakfast ideas:
Avocado Toast (use whole grain bread, drizzle with olive oil, and top with Himalayan sea salt and pepper)
Smoothies (blend a variety of fresh or frozen fruit with almond milk and hemp or chia seed. Bonus: Add peanut butter)
Oatmeal (once you have prepared your Steel Cut Oats, flavor with almond milk (or coconut, rice, soy milk), then top with fresh or dried fruit, nuts, and a drizzle of honey)
Granola (enjoy your favorite granola with a plant-based milk and fresh fruit)
Vegan Breakfast Recipes
If you have time to cook or bake, here are some easy, delicious vegan breakfast recipes to try.
Vanilla Cinnamon Spice Pancakes
 
Vegan Recipes – Lunch
Lunch has been my most challenging meal. I tend to eat a lot of salads and can make any salad vegan. But when I am out meeting with clients and we are eating out, it has admittedly been very difficult to avoid dairy and eggs. While at home, I have found that having a few staples like vegan burgers and vegan burritos has made lunchtime more manageable.
Vegan Lunch Recipes

Vegan Recipes – Dinner
Most of the recipes I posted for lunch could easily work for dinner. But if you are looking for heartier dishes, here are some of my favorite Vegan Dinner Recipes.
Crock Pot Minestrone Soup (omit the Parmesan cheese topping)
 
One Meal A Day for the Planet Challenge
Have you been thinking about going Vegan? Or including more plant-based meals into your diet? Be sure to check out my Tips for Starting a Plant-Based Diet and my Vegan Shopping List. I would love to hear how you swap out meat, dairy, and eggs for plant-based proteins. Be sure to Sign up for the OMD newsletter and take the challenge today!