Every year on my birthday, I would wake up to a room full of balloons and an ice cream cake giving new meaning to the phrase cake for breakfast. My parents showed me how special birthdays are and I have adopted some of those traditions with my own friends and family members, specifically my kids. Whether you are celebrating a birthday, an anniversary, or any number of significant life events, Medieval Times is the perfect place to celebrate like royalty.
Sponsored.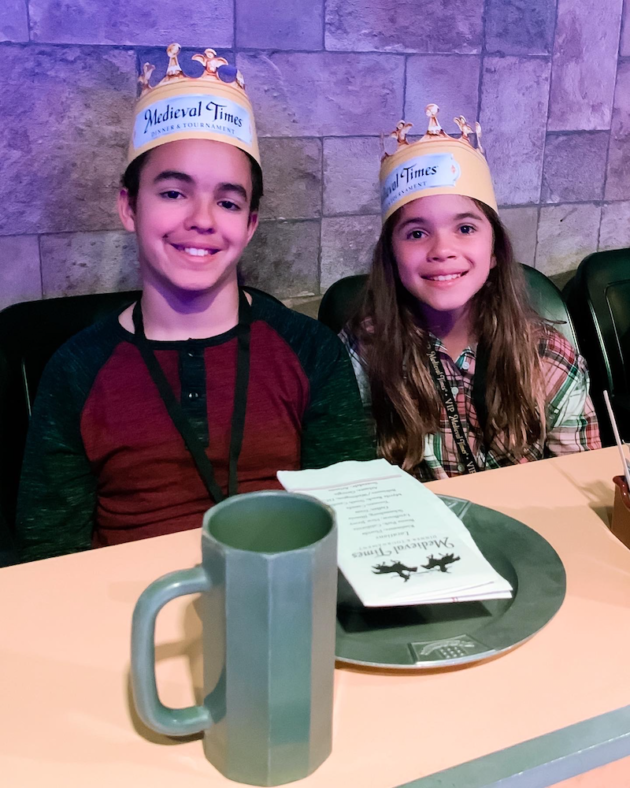 Medieval Times Dinner & Tournament
Celebrating my daughter's birthday is always tricky, given that she was born right before Christmas. Every year, I make a concerted effort to ensure her birthday does not get lost in the busyness of the season. We decided to celebrate her birthday at Medieval Times, a first for our family.
The family dinner theater is set in a replica of an 11th-century castle and features medieval-inspired games, sword-fighting and jousting. A four-course meal is served throughout the show, and eaten in traditional utensil-free fashion.
Arrive early and you can see an impressive display of Medieval weaponry, and coats of arms. Admire the beauty of the horses and the royal falcon before the performance or take a stroll through the Museum of Torture (use caution with young children).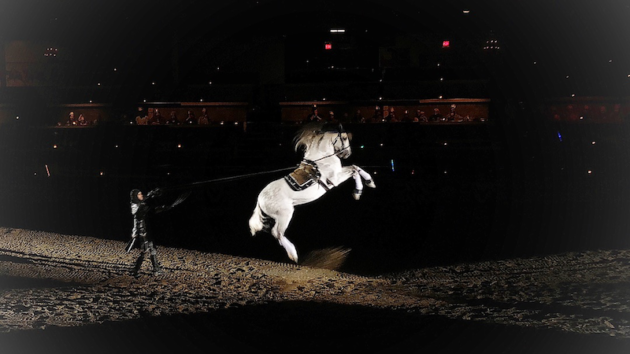 The performance begins with the introduction of the six knights of the realm and their countries, each represented by a color. It is during this time that audiences are treated to an impressive display of choreographed equestrian skills, including the art of dressage by the Andalusian stallions, falconry, and Medieval pageantry in the Grand Arena. We learn that Doña Maria Isabella is the first female ruler.
The Knights then compete in games of skill during the Tournament including the ring pierce, the flag toss, and the javelin throw. During the Tournament Royal, the audience participates by cheering on their Knight to victory as they compete in jousting matches and perilous sword fights. The winner is deemed the Champion and Defender of the Realm and selects a lady from the audience to be the Queen of Love and Beauty.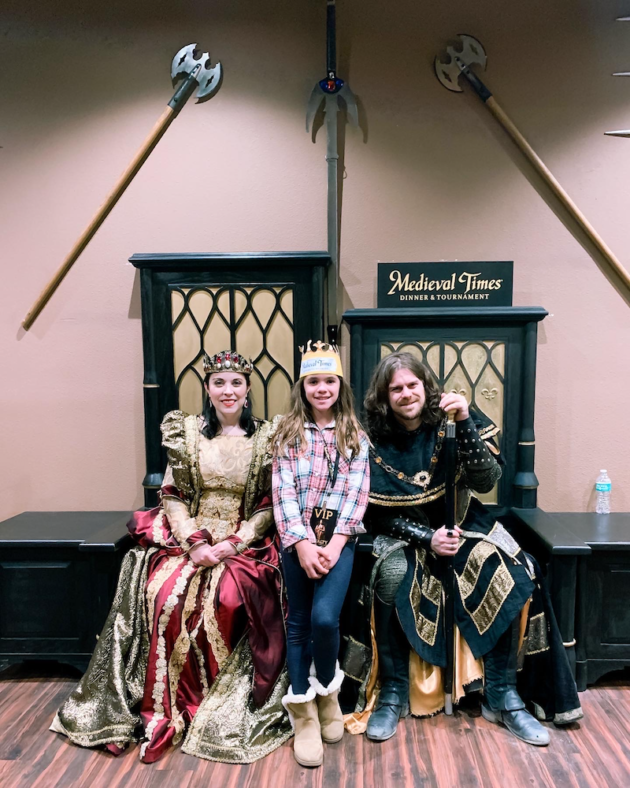 TIP: After the show, head to the Hall of Arms to meet the cast from the show. This is a great opportunity to take some really cool photos to commemorate your visit to Medieval Times. You can also use this time to see the horses and the falcon if you missed them before the show. Show run time is approximately 2 hours.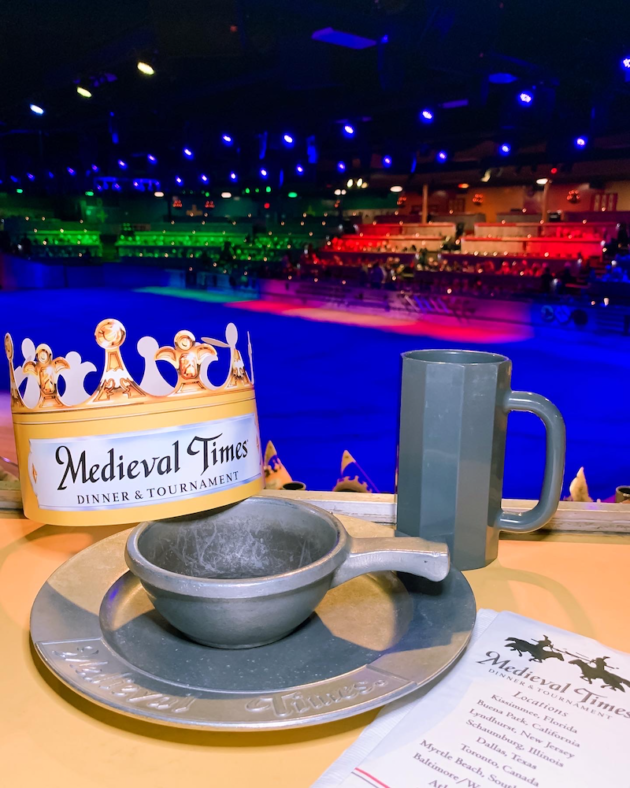 Medieval Times Menu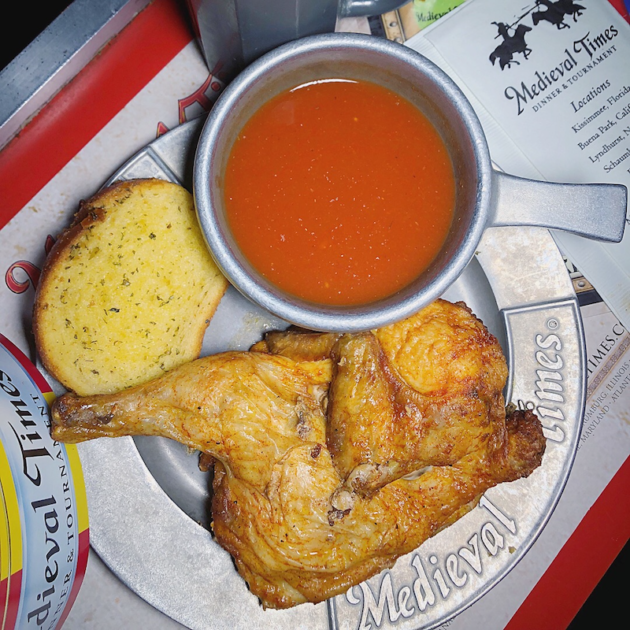 Families are served a four-course meal, timed with show. The meal includes garlic bread, tomato bisque soup, roasted chicken, sweet buttered corn, herb-basted potato, dessert, coffee, and two rounds of non-alcoholic beverages.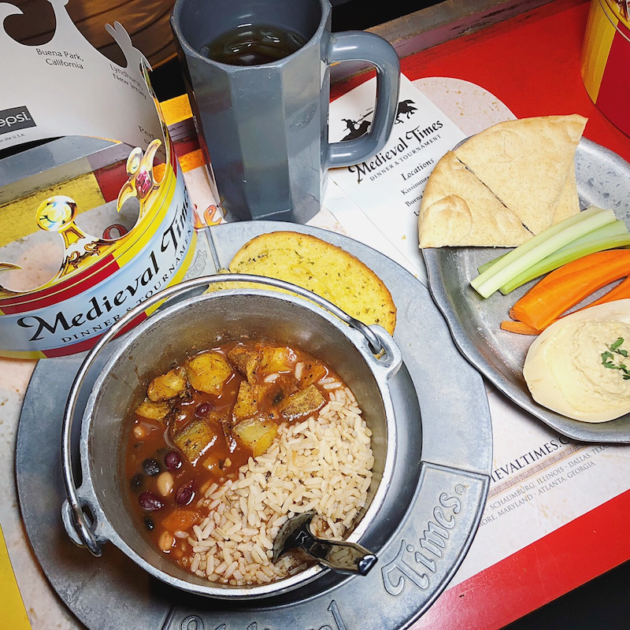 Vegan, Vegetarian, and Gluten-free menu options are available, but be sure to tell you server ahead of time. Options include hummus, warm pita bread, carrot and celery sticks, three-bean stew with fire roasted tomato and brown rice, fresh fruit or Italian ice, coffee and two rounds of alcoholic beverages.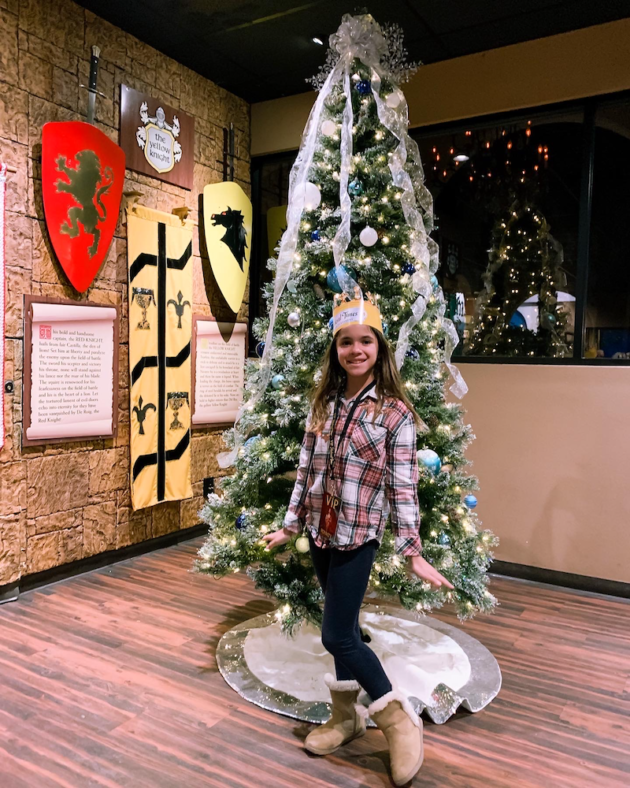 Celebrations at Medieval Times
While birthdays are the most common celebration at Medieval Times, you can celebrate any event including graduations, holiday parties, family reunions, military events, religious events, anniversary parties and dinners, homecoming, prom, baby showers, quinceañeras, promotions and retirement parties and more.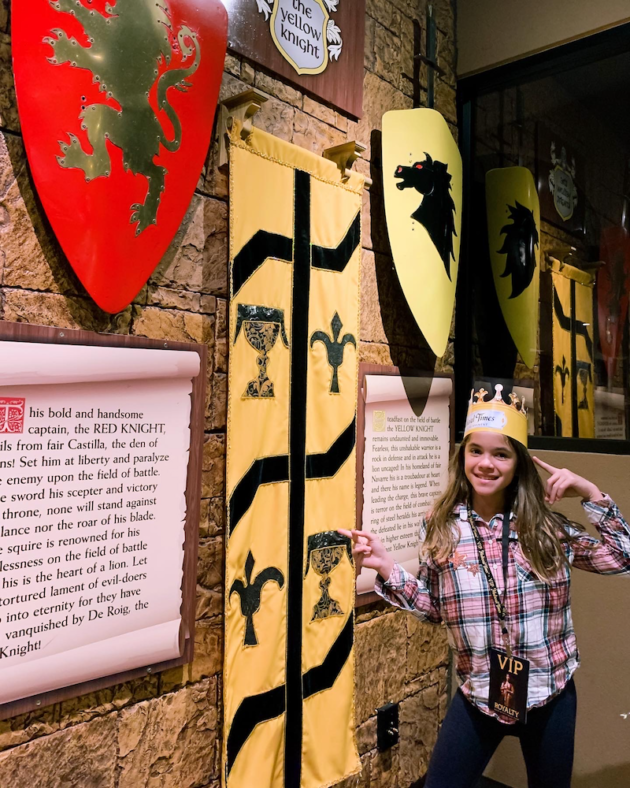 Medieval Times Birthday Package is an additional $10 per person and includes a Birthday announcement during the show, a group photo, a slice of cake, a frozen strawberry slushie in a souvenir castle cup, and a cheering banner (valid for groups of 10 or more). Visit MedievalTimes.com to plan your next celebration at Medieval Times.
Medieval Times Discount and Giveaway
Right now, you can save 40% on Adults & 20% on Kids using the code USF4020. Please note that this offer is not valid in Scottsdale, AZ. Valid through 9/30/2020. Restrictions may apply.
Medieval Times is giving away 200 tickets!
Five random winners will be selected monthly through September 2020 for a total of 50 winners (four tickets each)! Winners will be notified via email during the first week of each month. Tickets will be emailed within two weeks. Not valid Saturdays at the Buena Park, CA castle. Enter here: https://woobox.com/j2wq4d #MTCelebrate #MedievalTimes
Latest posts by Caryn Bailey
(see all)