While the list of films inspired by video games is more extensive than I imagined, I still find the genre to be quite unique. Many video games have a basic storyline, and yet the challenge of translating those stories onto the big screen for 90 to 120 minutes is not lost on me. We recently saw Sonic the Hedgehog, and all of us were surprised at how funny and poignant the story is, even if slightly predictable. Sonic the Hedgehog is available now on digital and K Ultra HD, Blu-ray, DVD and for rental on demand or disc May 19.
Partner.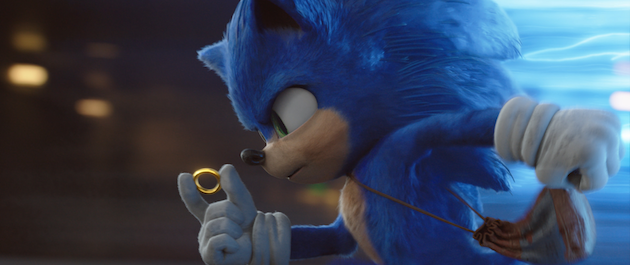 Sonic the Hedgehog
While you don't necessarily have to be familiar with the video game to appreciate the film, enthusiasts will enjoy the Easter Eggs and nods to the franchise.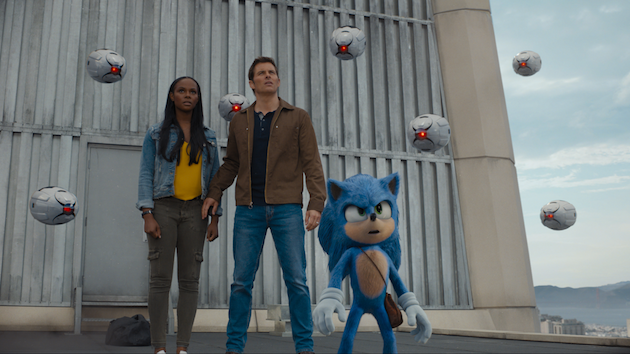 Sonic is the world's speediest hedgehog. Warned that he will be sought out for his incredible speed, his guardian gives him a bag of rings that can create portals to other planets as a means of escape. She sends him to Earth to protect him from a tribe seeking to extract his power. There he settles in Montana, living in secret. Longing to make friends, Sonic becomes upset and inadvertently knocks out the power grid in the Pacific Northwest, sparking the attention of the evil genius Dr. Robotnik (Jim Carrey). In an effort to stop Robotnik from using his unique power for world domination, Sonic teams up with Sheriff Tom Wachowski (James Marsden) to save the planet.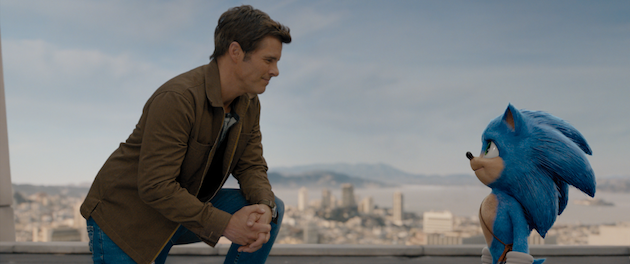 Sonic the Hedgehog is surprisingly poignant and delightedly funny. Carrey shines as the villain, and while nefarious, his humor is side-splitting. Sonic's longing for friendship is universal and the bond between him and Wachowski is inspiring. Sonic the Hedgehog is the warmhearted film your family needs this season. Sonic the Hedgehog will be available on 4K Ultra HD, Blu-ray, DVD and for rental on demand or disc May 19.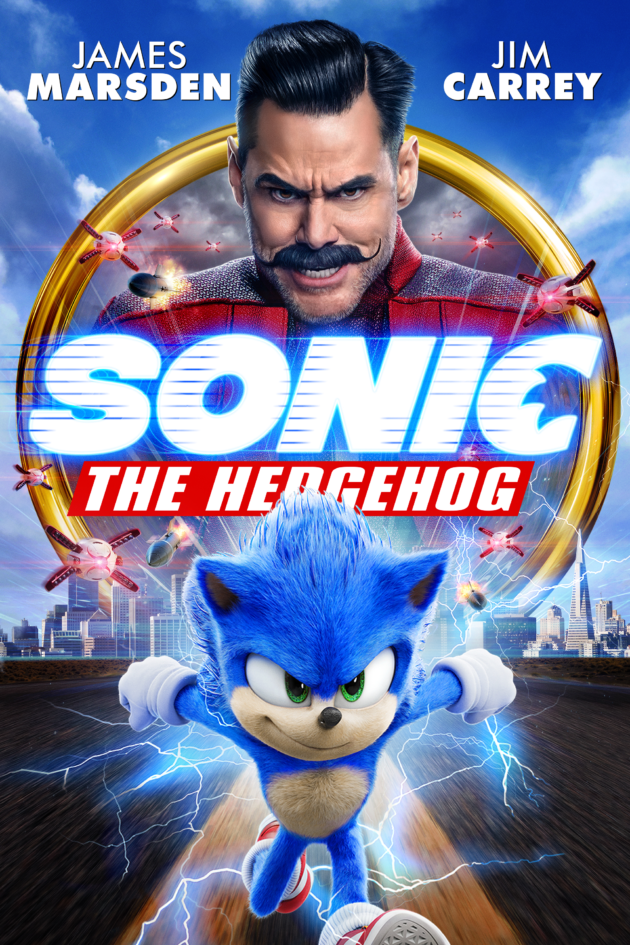 Sonic the Hedgehog Bonus Features
Bring home Sonic the Hedgehog and you'll enjoy special bonus features including deleted scenes, bloopers and more. And for a limited time, the 4K Ultra HD and Blu-ray Combo packs will include a printed, Limited Edition comic book featuring an adventure with Sonic and The Donut Lord.
Commentary by director Jeff Fowler and the voice of Sonic, Ben Schwartz
Around the World in 80 Seconds—See Sonic's next adventure!
Deleted Scenes—Director Jeff Fowler introduces deleted scenes
Bloopers—Laugh along with Jim Carrey and the cast
"Speed Me Up" Music Video
For the Love of Sonic—Jim Carrey and the cast discuss what Sonic the Hedgehog means to them
Building Robotnik with Jim Carrey—See Jim Carrey bring supervillain Dr. Robotnik to life
The Blue Blur: Origins of Sonic—Explore the origins of the legendary Blue Blur
Sonic On Set—Visit the set with the voice of Sonic, Ben Schwartz 
Sonic the Hedgehog Printables
Step up your family movie night with our free Sonic the Hedgehog Printables and Activity Pages.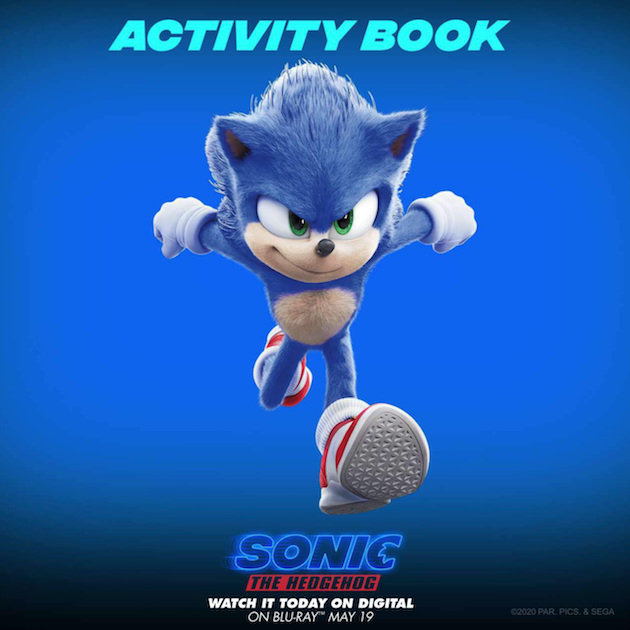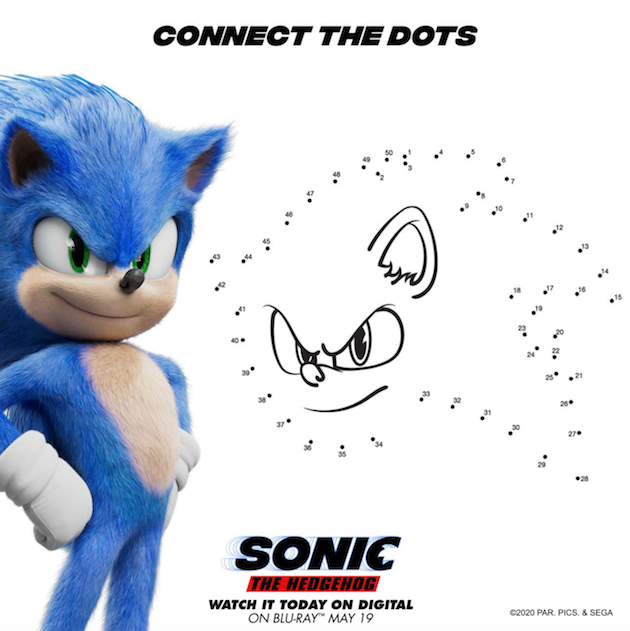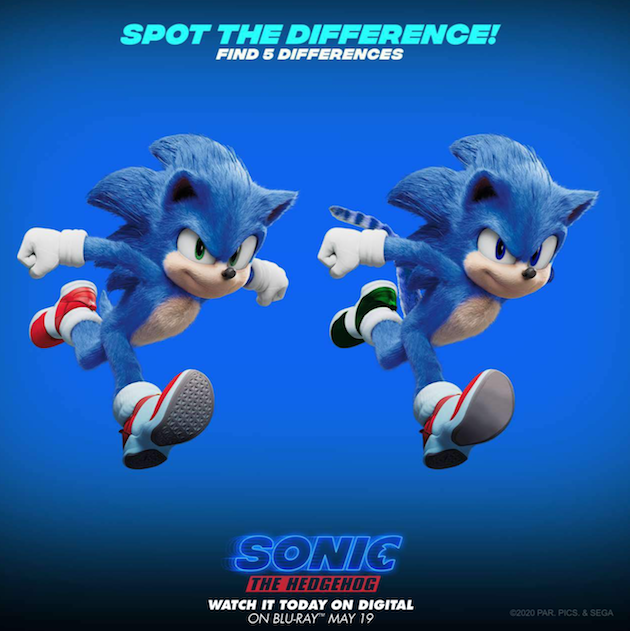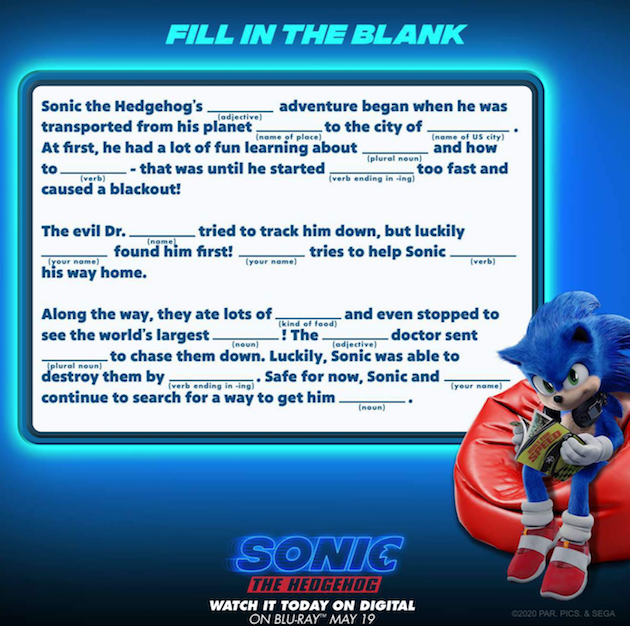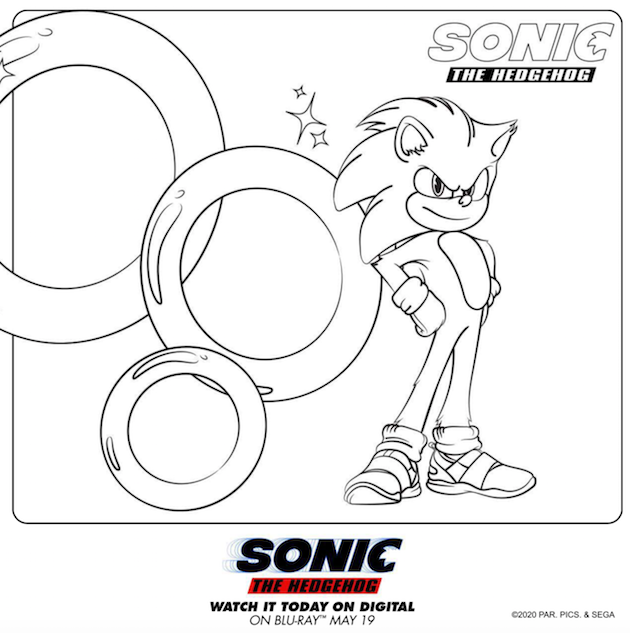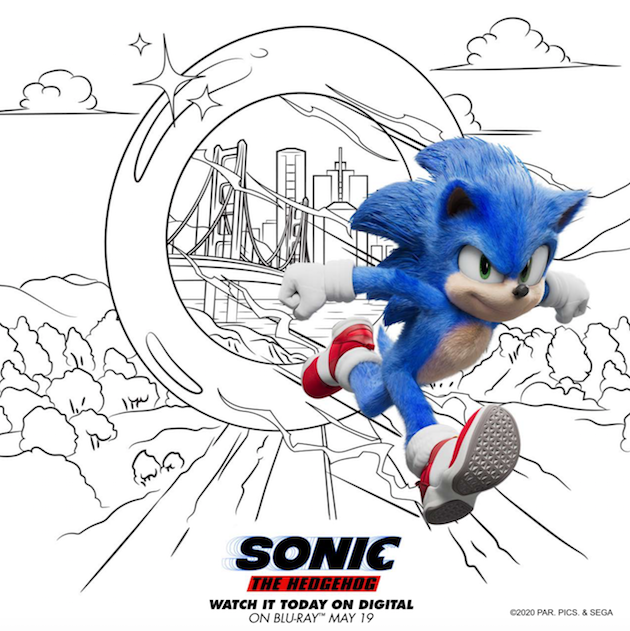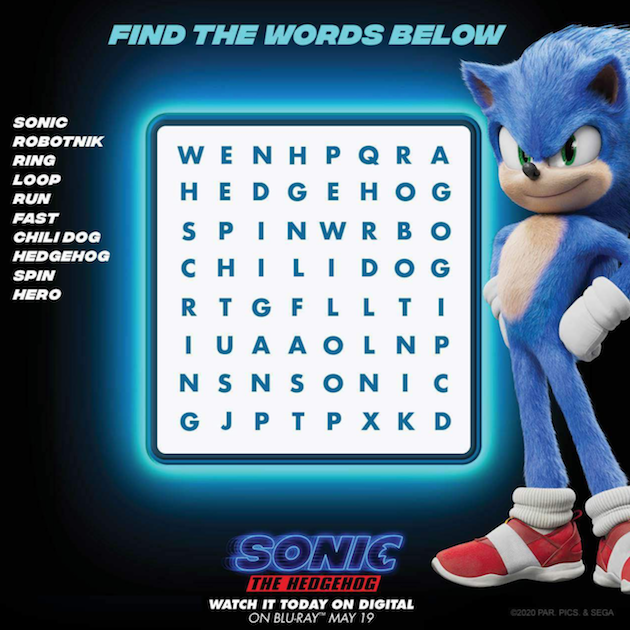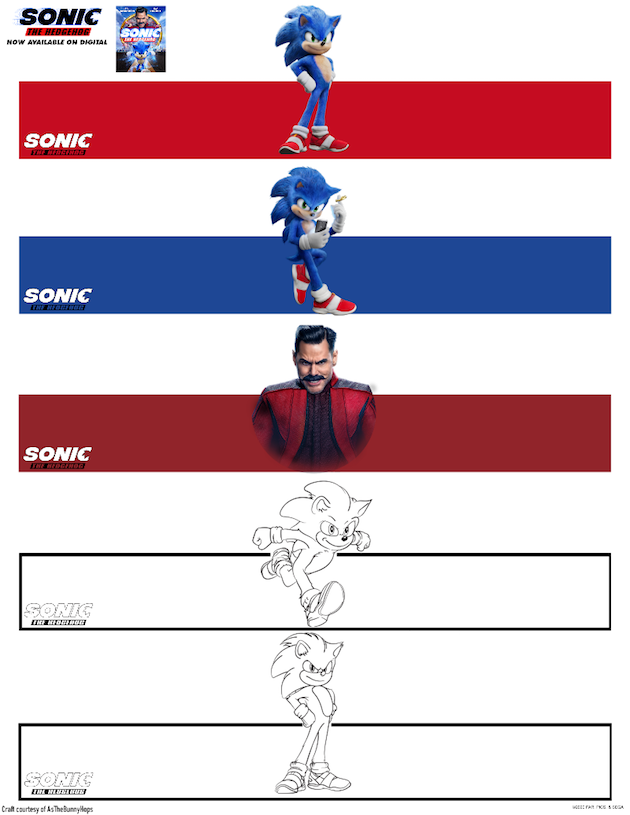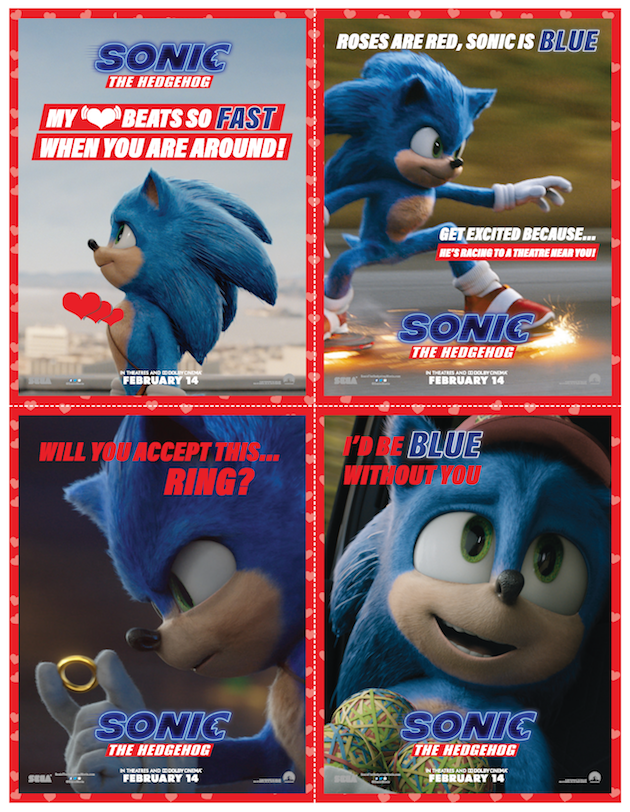 Sonic the Hedgehog: Adventures in Math
Boost your math skills with Sonic the Hedgehog! Using the concepts of speed and distance, these STEM-based activities will help students use their own powers as they work in teams to solve math problems inspired by the film. These activities are geared towards elementary students in grades 3-5.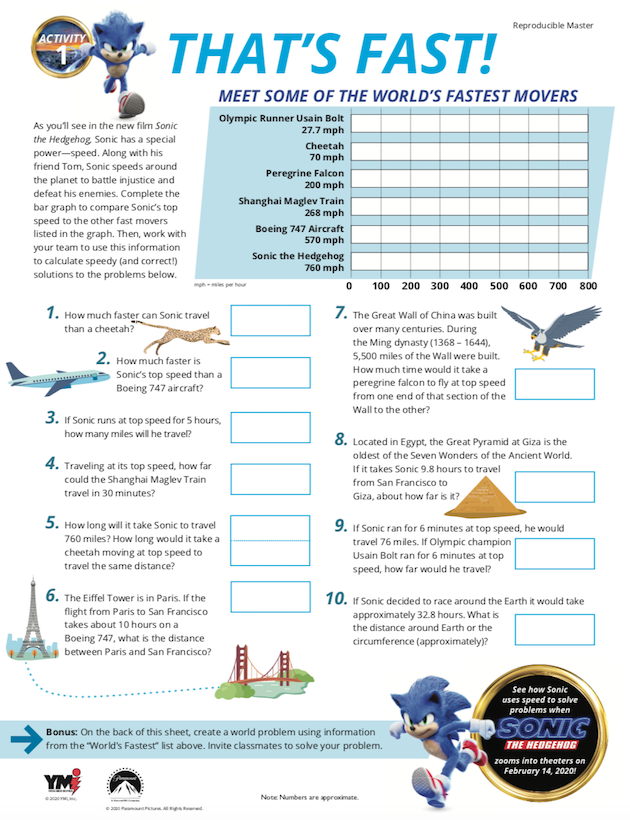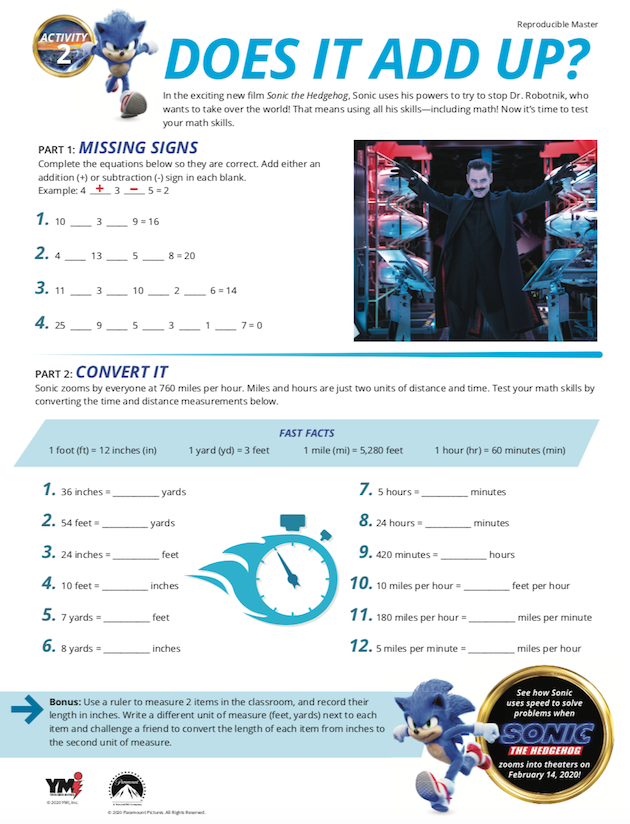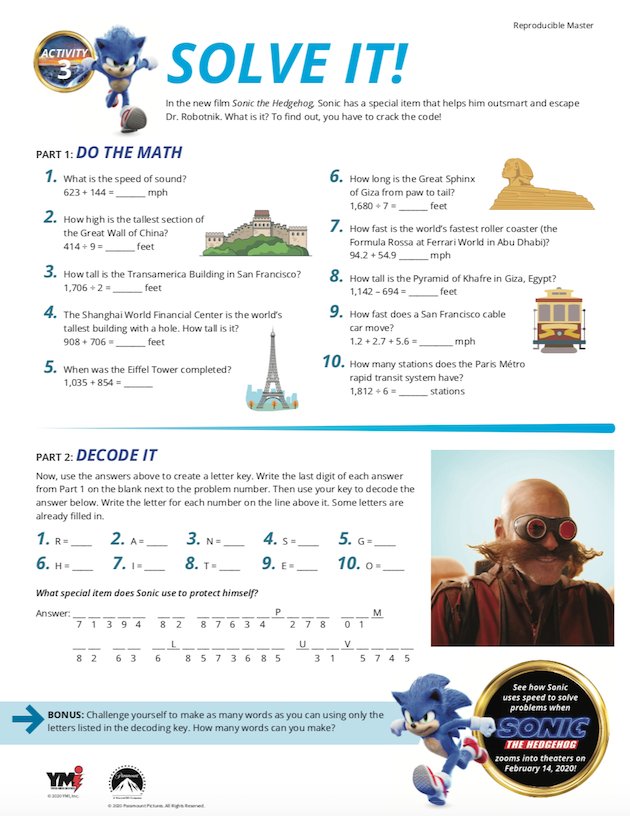 Sonic the Hedgehog Giveaway
One of you will win a digital code for Sonic the Hedgehog! To enter, comment below with one thing you like about your best friend and complete the Rafflecopter Form. Comments will close on May 11, 2020 at 11:59 PM PST.
a Rafflecopter giveaway
US Residents only. Duplicates and comments not including the above information will be disqualified. Comments are moderated. If you don't see your comment in a reasonable amount of time, send me an email. Bloggers and non-bloggers may enter. If you don't want to leave your email address, please be sure to check back for my announcement on the winner. Please note that winners must respond within 48 hours of being announced/contacted or another winner will be drawn.
Latest posts by Caryn Bailey
(see all)