{Sponsored}
Waking up to the smell of fresh bread is one of my favorite sensory experiences, initiated when I was a child and reinforced during my travels abroad. During a trip to Ireland, I stayed in a series of bed and breakfasts which introduced me to the local culture and way of life. Along with offering a more authentic experience, each stay included a traditional Irish breakfast complete with Irish Soda Bread or Irish Brown Bread. Both of these varieties quickly became a favorite of mine because of their hearty, complex flavors and textures.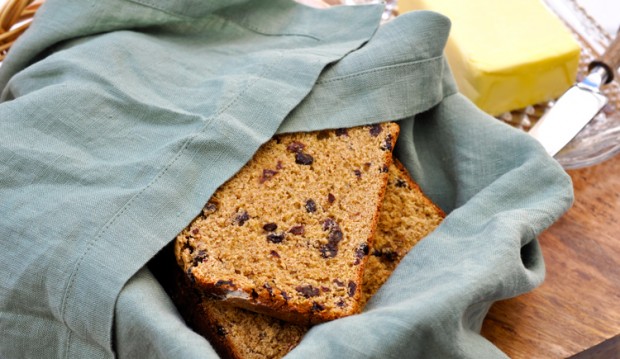 Fresh, homemade bread is admittedly time-consuming, particularly if done correctly. I rarely purchase sliced, store-bought varieties because the flavor and texture just cannot compare to fresh bread. My solution was to invest in a bread machine, which makes it practically impossible to fail, particularly if I'm following a recipe.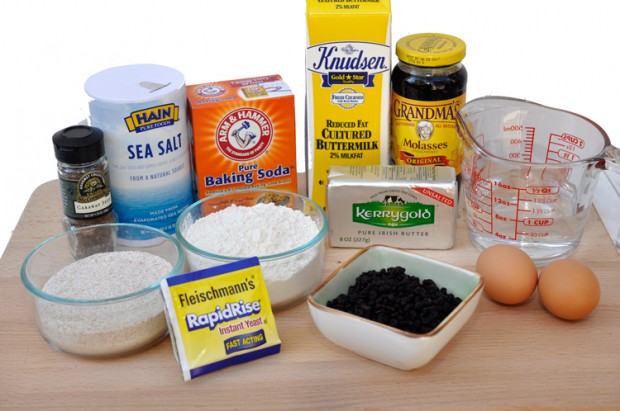 In honor of St. Patrick's Day, I decided to make a one hour Irish Soda Bread recipe in my bread machine. Traditionally, this quick bread contained baking soda, yeast, flour, salt, and buttermilk with optional additions of butter, eggs, raisins and/or nuts. In addition to the traditional ingredients, I added caraway seeds and currants for complexity and depth and replaced a third of the flour with whole wheat flour. Serve this bread with plenty of pure Irish butter and you will have to exercise control to avoid eating it all in one sitting.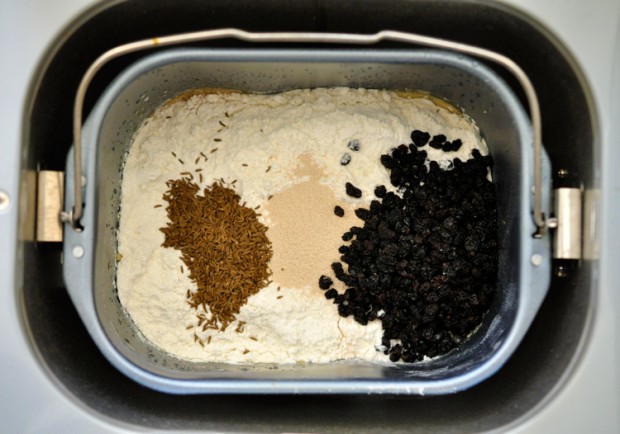 Ideally, this bread should be mixed, formed into a ball, criss-crossed across the top and baked. However, if you use the Quick Bread Cycle on your bread machine, the result will be comparable and you won't likely notice a difference in texture or flavor.  If your bread machine has a delay cycle, set it one hour before your wake-up time and you'll enjoy the heavenly scent of fresh, homemade bread as you rise.
Here is my One Hour Irish Soda Bread Recipe!

Irish Soda Bread
Ingredients
1/2

cup

water

1

cup

+ 2 T buttermilk

2

eggs

lightly beaten

2

T

butter

2

T

molasses

1

cup

whole wheat flour

2

cups

cake or bread flour

1/2

tsp

baking soda

1 1/2

tsp

salt

2

tsp

of Fleischmann's RapidRise Highly Active Yeast

2

tsp

caraway seeds

1

cup

currants

Serve with Irish butter and jam
Instructions
Place all ingredients in the bread machine, ensuring that the liquid ingredients are at the bottom and the dry ingredients are on the top

Set bread machine to Quick Bread cycle

Allow bread to set for 10 minutes before removing it from the bread machine

Serve warm with Irish butter and jam
In the span of one week, I've already made this Irish Soda Bread recipe twice. I can serve it with scrambled eggs and fruit for my kids for a complete meal that is hearty, healthy, and absolutely delicious. Using the bread machine practically guarantees results, and because the machine does the work for you, no baking skills are required.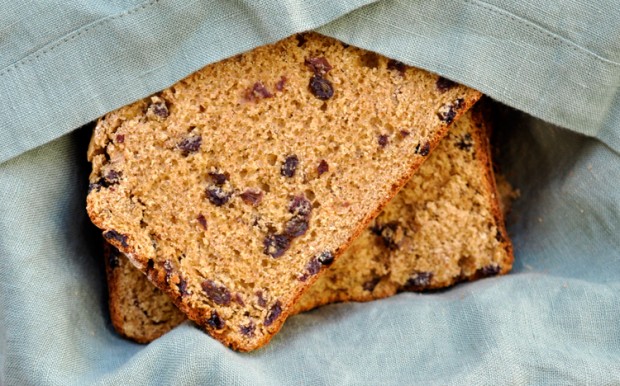 While I think this bread is ideal just as it says, I always like to share some notes and tips:
1. Remember to pour the flour into your measuring cup so that it isn't packed, which can alter the texture of the bread
2. You can substitute dark honey for the molasses, if desired
3. I like to create a small crater in my flour for the yeast so that it doesn't interact with the liquid ingredients until the bread machine begins working
4. If you have difficulty finding currants, you could easily substitute raisins or sultanas
Looking for additional St. Patrick's Day Recipes? Check out these inspired ideas from the other Walmart Moms!
Latest posts by Caryn Bailey
(see all)