I already know what my son wants for his birthday. And Christmas. And any other in-between holiday where he might be receiving a gift. The note on his piggy bank is a list of items he's saving for and they all have something in common…LEGO. My son has been a LEGO fan since his tiny little hands put together that first DUPLO set he received. I have no idea what his career choice will be, but if his LEGO creations are any indication, I can only imagine it will involve creativity and ingenuity.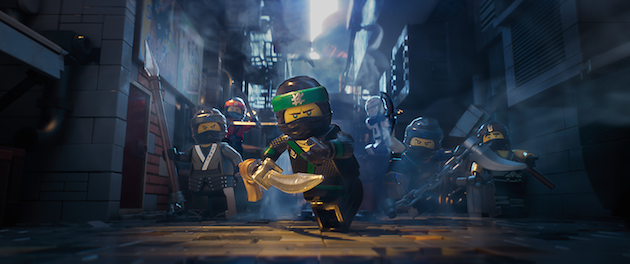 The LEGO NINJAGO Movie
While we were at the LEGOLAND Resort a couple of weeks ago, we got a sneak peek at the new attractions for 2018, including the short film LEGO® NINJAGO® – Master of the 4th Dimension. Using 3D computer animation and 4D real-world effects, ninjas Kai, Jay, Cole, Zane, Lloyd, Nya and Master Wu go on an epic adventure. The short film will debut on January 12th, 2018 at LEGOLAND California Resort. This short film will be preceded by the theatrical release of The LEGO NINJAGO Movie on September 22nd, 2017.
Starring the voice talents of Dave Franco, Justin Theroux, Michael Peña, Fred Armisen, Kumail Nanjiani, Abbi Jacobson, Zach Woods, Olivia Munn, and Jackie Chan, the film follows the story of Master Builder Lloyd, aka the Green Ninja. The battle for NINJAGO City calls Master Lloyd to action, along with his friends who are all secret ninja warriors. Together, with Master Wu as their leader, this group of warriors must defeat the evil warlord Garmadon, aka The Worst Guy Ever, who just so happens to be Master Lloyd's dad. This epic showdown will test the fierce yet undisciplined team of modern-day ninjas who will have to learn to check their egos and band together to unleash their inner power of Spinjitzu.
The LEGO NINJAGO Movie Printables
In advance of the film's theatrical release, I am excited to share The LEGO NINJAGO Movie Printables.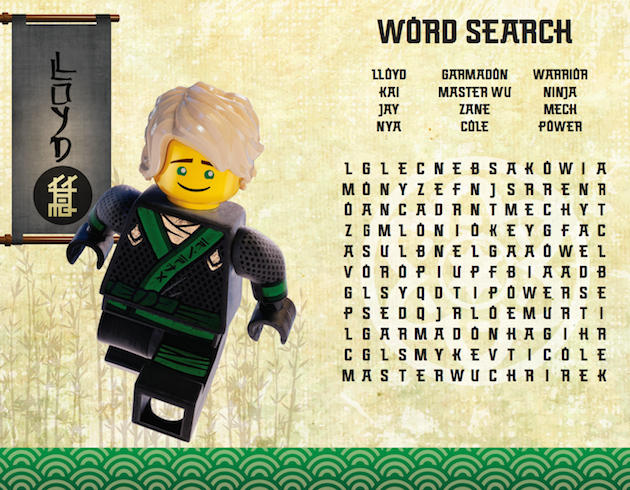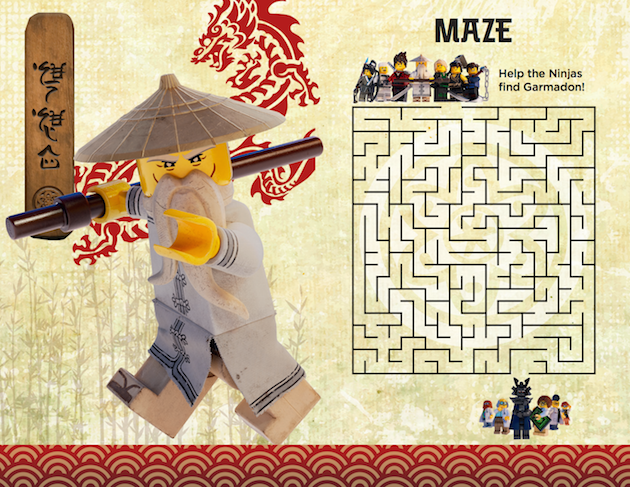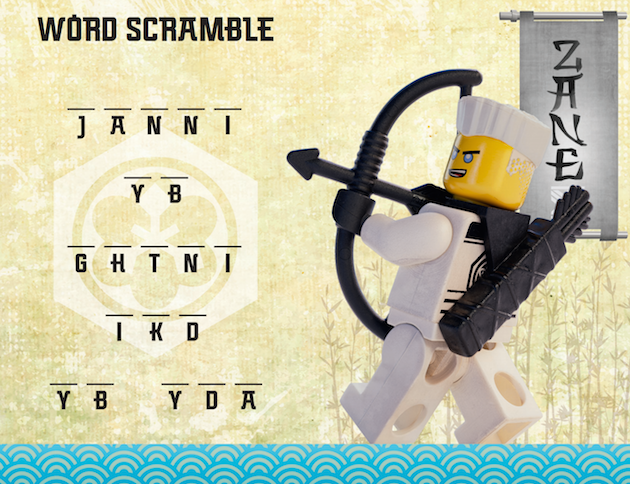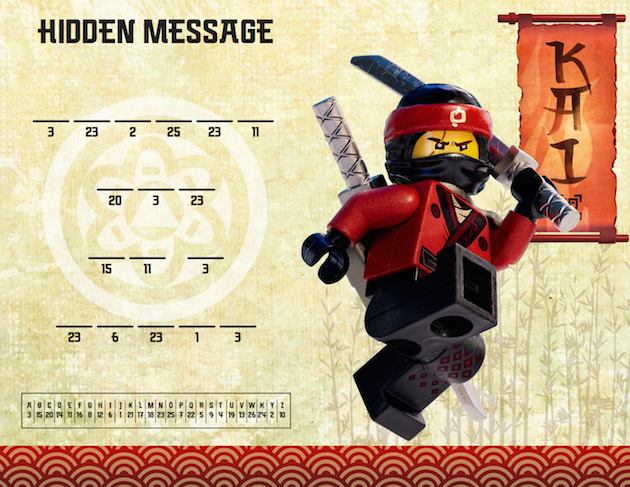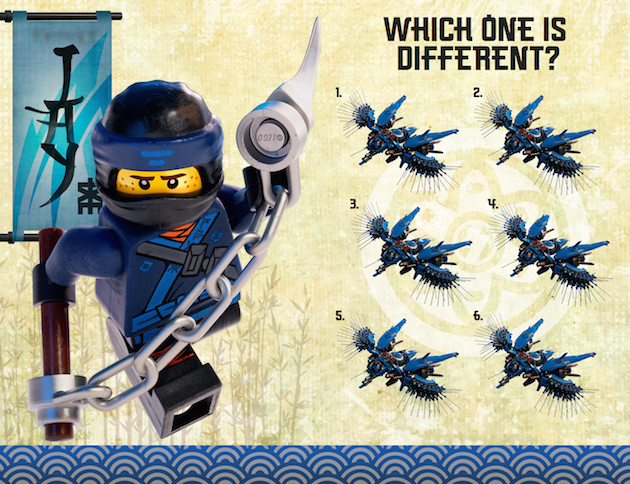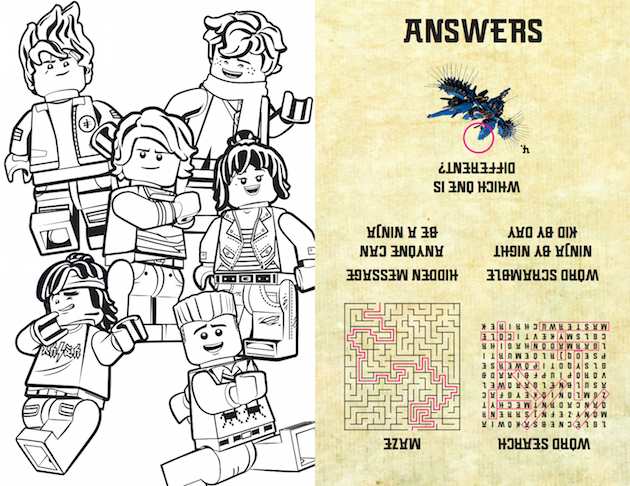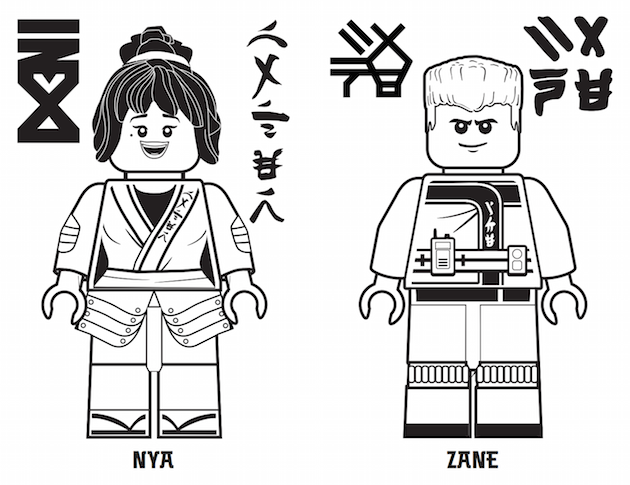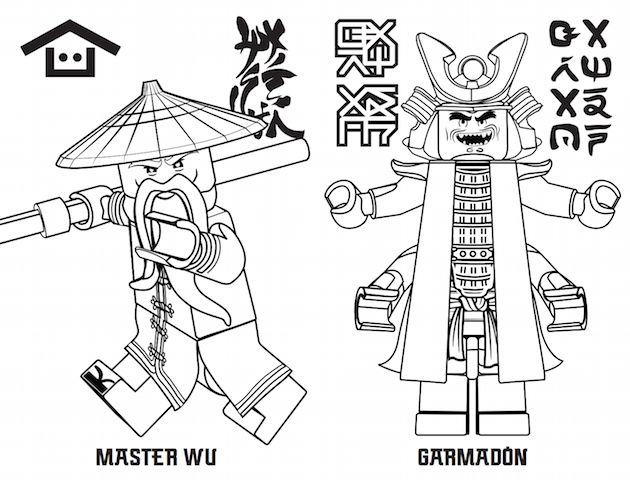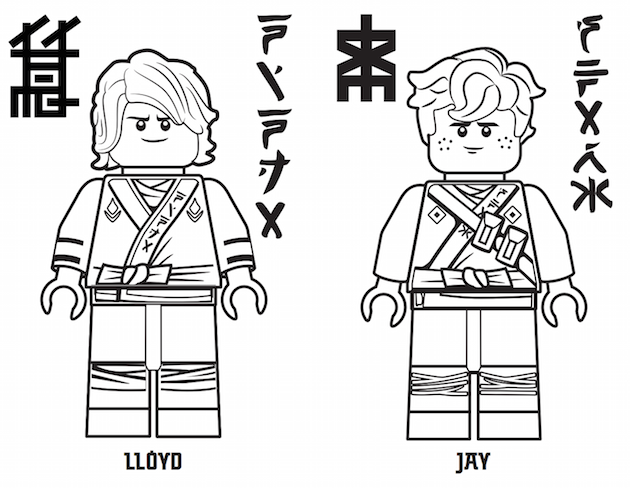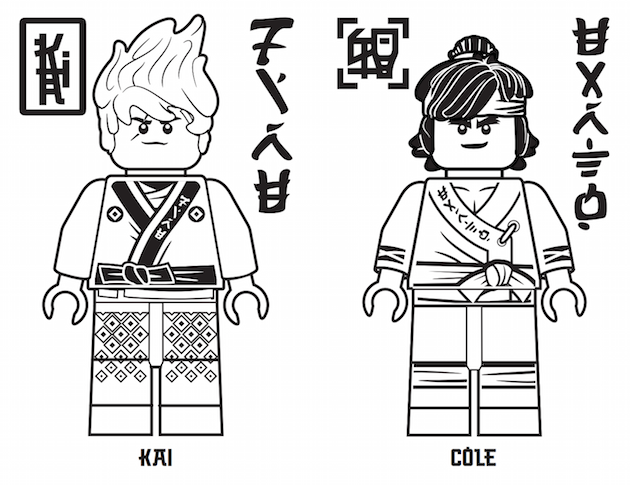 LEGO NINJAGO Coloring Contest
Do you have an AYSO soccer star? Enter the Fall LEGO NINJAGO Coloring Contest and you could win a LEGO NINJAGO Tent, a LEGO NINJAGO Tee/Hat, or a LEGO NINJAGO Water Bottle. For more information visit Facebook.com/AYSO.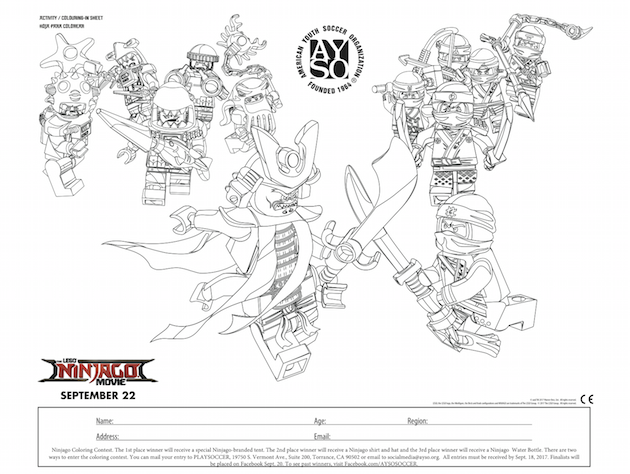 See The LEGO NINJAGO Movie in theaters September 22, 2017. Be sure to keep up to date via Facebook, Twitter, and Instagram #LEGONINJAGOMovie
Latest posts by Caryn Bailey
(see all)