Earlier this summer, my kids and I were talking over lunch when my son began recalling facts from our visit to Zion National Park in Utah. The kid is smart, but I was surprised that in those moments of hiking and complete nature immersion, he was still paying attention. Perhaps it is why those "real-life" situation provide the most optimal learning moments, as was the case when we sought some reprieve from the warm summer heat at the Medieval Times Educational Matinee.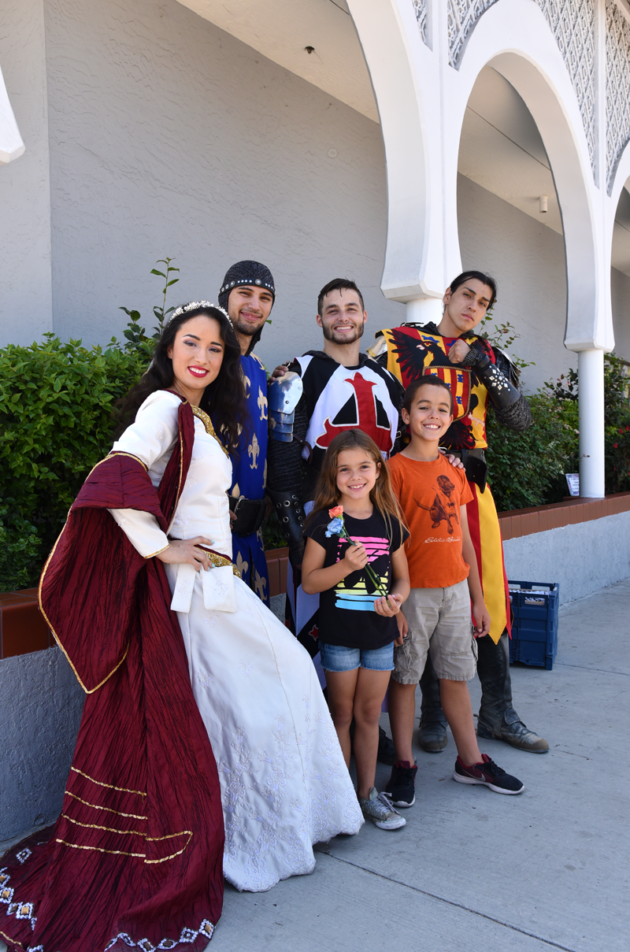 Medieval Times Educational Matinee
Each summer, Medieval Times offers educators and students Educational Matinees, which include an abbreviated 90-minute show and a four-course lunch. The show begins with a lesson on the Code of Chivalry:
A knight is sworn to valor. His heart knows only virtue. His blade defends the helpless. His might upholds the weak. His word speaks only truth. His wrath undoes the wicked.
After the Code of Chivalry is established, a series of stories and scenarios are presented to teach children about real-life issues they may face such as bullying, gossip, stereotyping, and more. After each story is presented, the audience (which is largely comprised of children) is asked to decide what should be done in each situation. My kids discussed each vignette together during the show, identifying the right thing to do in each situation.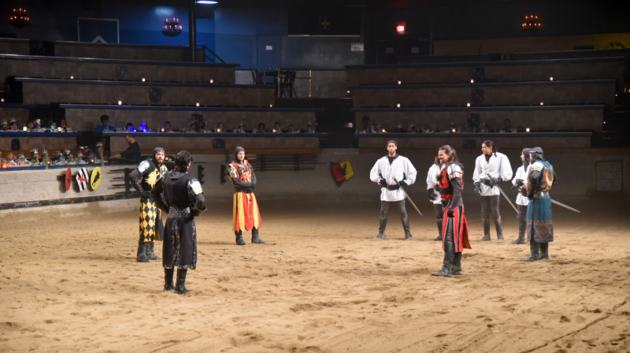 Medieval Times Show
After the educational component of the show, the audience is treated to an abbreviated version of the Medieval Times nighttime show. Six knights along with their majestic horses compete and joust with real weapons in an exciting display of valor and adventure. The knights battle one another in tournament-style games and are eliminated until only 1 remains victorious. For younger children, their daytime show offers an exciting experience that is less intimidating than their evening show. As a parent, I appreciate the educational component and felt like there was value beyond simply being entertained.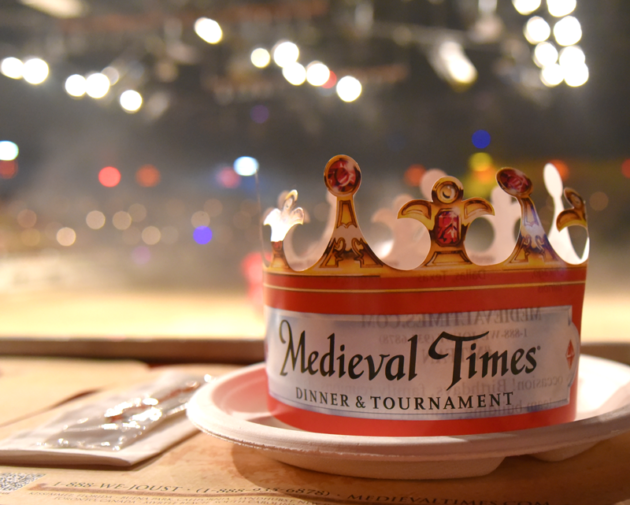 Medieval Times Menu (Four-Course Lunch)
If you have visited Medieval Times, you might recall that the meal is an exciting component of this experience. During their Educational Matinees, guests are offered a four-course lunch which includes oven-roasted chicken, garlic bread, sweet corn cobette, herb roasted potato, chocolate chip cookie, pure filtered water or Pepsi. Vegetarian meals available upon request and includes pasta salad and fruit as a substitute for the meat.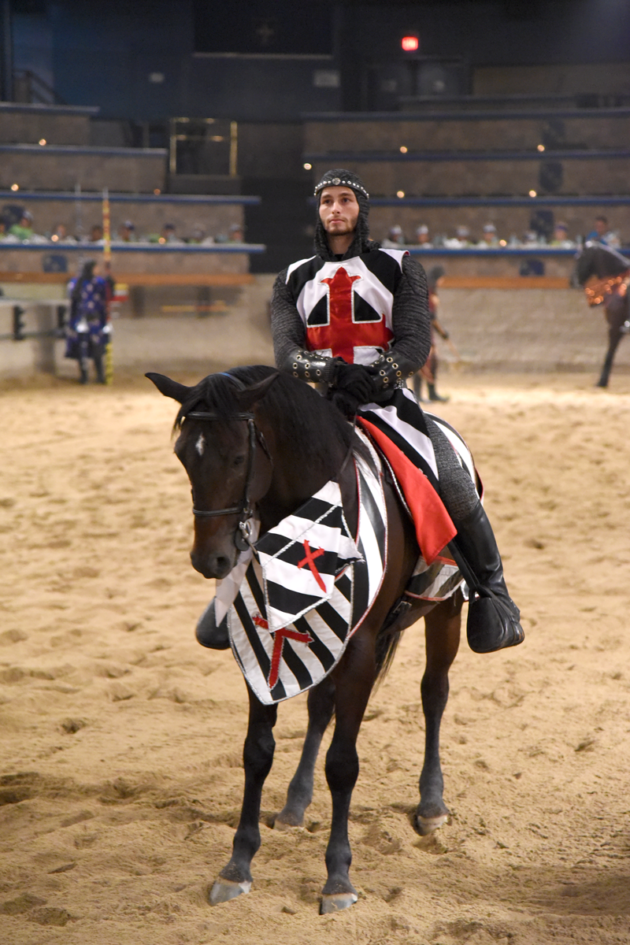 7 Things Kids Will Learn at Medieval Times Educational Matinee
The Medieval Times Educational Matinee offers kids an epic history lesson presented by a king and his noble court within the walls of an 11th century-style castle. I cannot imagine a more exciting way to learn!
Citizenship: Kids learn about compassion, forgiveness, justice, respect, and understanding
Horsemanship, swordplay, games of skill, jousting, and more.
Science & Technology in the Medieval Era: While often known as "The Dark Ages,", this period in history was surprisingly marked by advances in science and technology, many of which are still used today in our daily lives including pulleys, levers, and gears.
Castles and Battles: Who were the knights during the Medieval Age? What was the significance of the coat of arms? Learn all of this and more including how they protected their castles and the weapons they used during battle.
Medieval Lifestyles

: Did you know that in the Medieval Era, wealth dictated what the people ate. Learn about how this population ate and drank, what they wore, how they communicated, and how they kept themselves entertained.

The Medieval Era

: Kids will learn about feudalism, the way of political and economic life in the Medieval Era, arranged marriage, the various religions practiced by this population, and the civilizations and class distinctions present during this time.

Dramatic Acting: What elements of the Medieval Times Show are real? How do the actors work with the horses? Learn all about dramatic acting and how this show comes to life.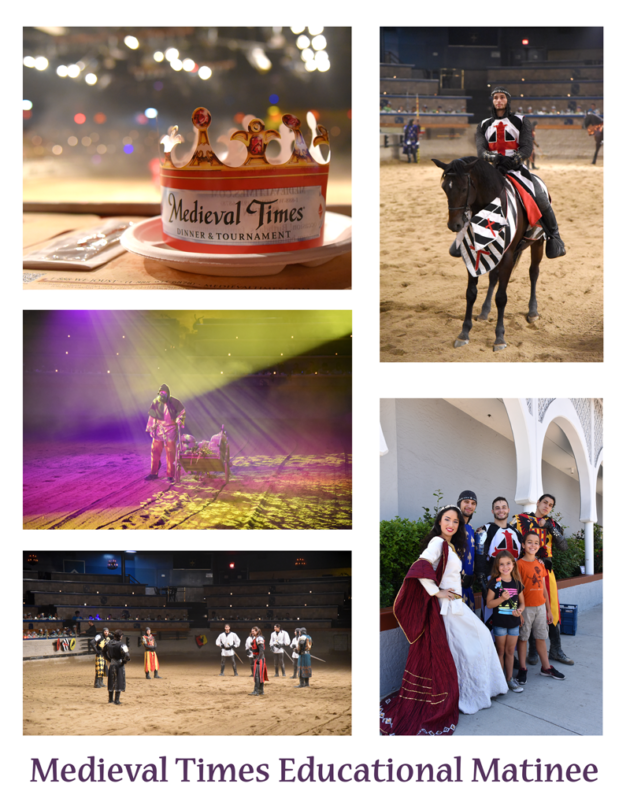 Scout Troop Outings
Do you have a boy or girl scout? Troops can enjoy a two-hour show and receive a Medieval Times discount (minimum of 15 guests) for Scout Appreciation Shows.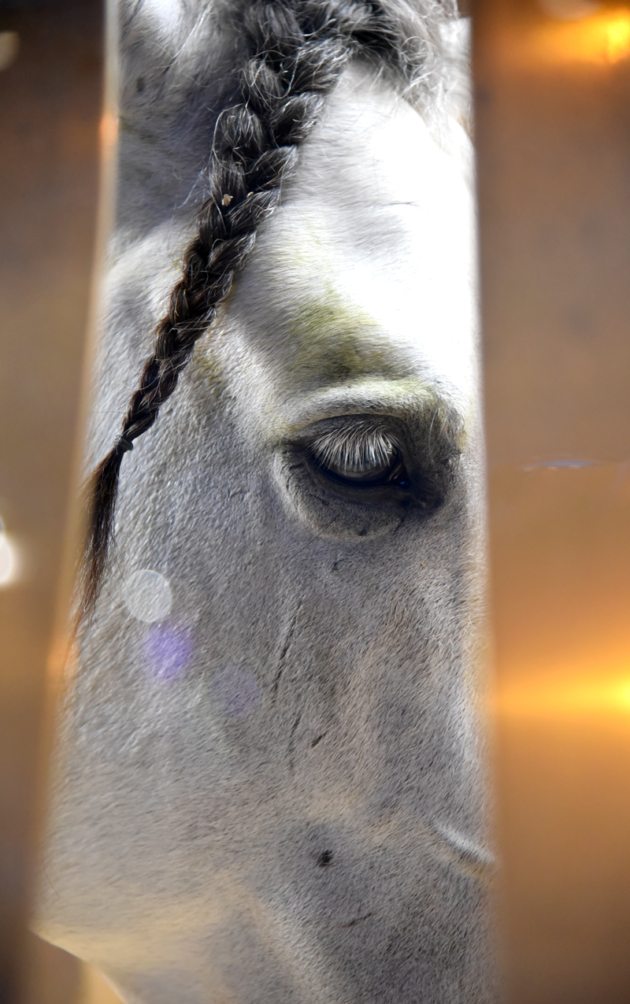 Medieval Times Teachers' Guide
Medieval Times offers a series of free age and grade-appropriate lesson plans which include pre-made student activities and worksheets for a complete Medieval Era Curriculum. You can download them here: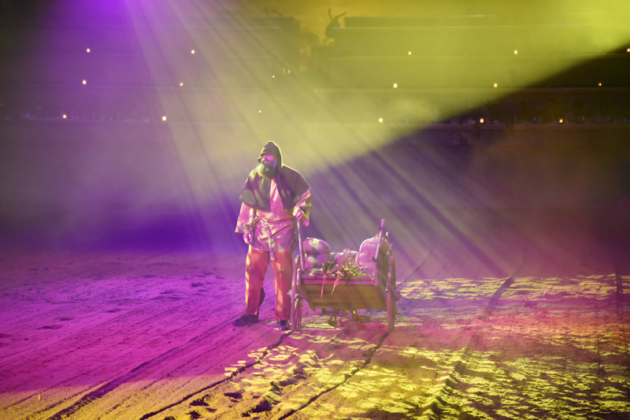 Medieval Times Tickets
Medieval Times Educational Matinees run throughout the week, and showtime is typically at 11:30 am. The price is $27 per person and groups can receive one complimentary admission with every 20 paid admissions. Please note that pricing does not include tax or gratuity. For more information, visit MedievalTimes.com/caedu.