It's like dessert for breakfast…but healthier!
I love breakfast…from simple whole grain cereals to elaborate frittatas and fruit crepes.  But most mornings, I simply don't have time to be creative.  By the time I've helped my kids get dressed and fed, the breakfast window is over, so very often I'll have a simple bowl of cereal or oatmeal.
Because oatmeal is a heart-healthy food, my husband and I try to eat it a few days a week.  Interestingly enough, there are quite a number of ways to enjoy a simple bowl of oatmeal.  My husband likes to add raisins and brown sugar while I prefer to keep it simple with a dash of cinnamon.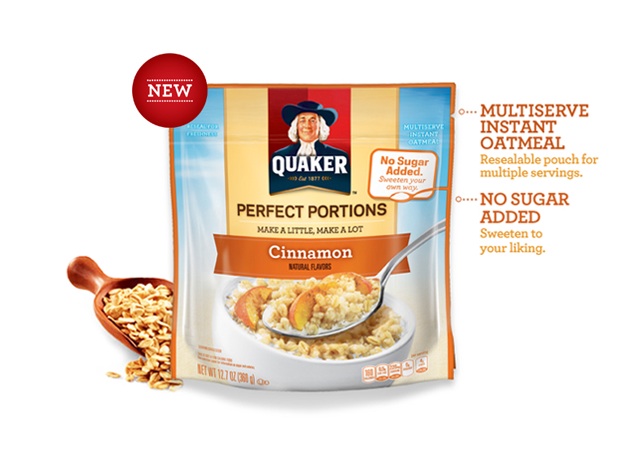 Quaker recently introduced Perfect Portions, a Multiserve instant oatmeal that can be prepared in a variety of ways.  Available in Maple and Cinnamon flavors, this new variety of oatmeal is free from added sugar and contains whole grain rolled oats.  It can easily be prepared either in the microwave or by adding hot water or milk in the serving size you prefer.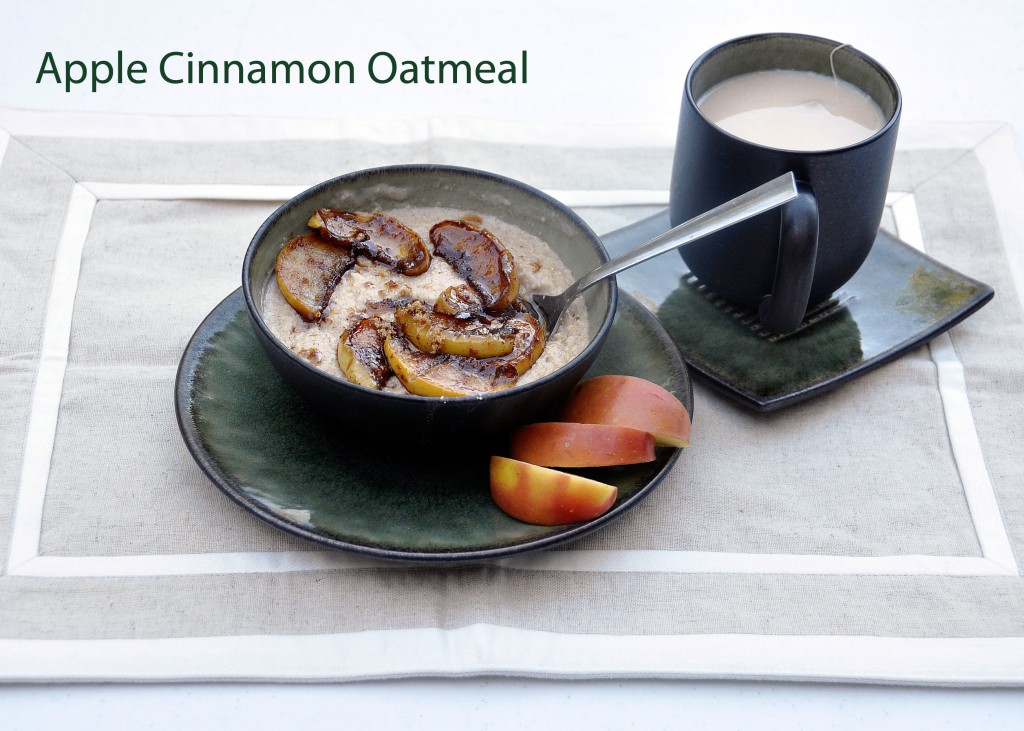 I prepared the Cinnamon variety with some milk and it cooked in just 2 minutes.  I typically enjoy my oatmeal with cinnamon so this saved me one extra step.  I loved the creamy texture and subtle but distinguishable cinnamon flavor.  It was delicious.
Because my kids won't typically eat oatmeal without sugar, I decided to get creative by cooking some apples with brown sugar and butter and then folding them into the Cinnamon variety that I had prepared. The result was like an apple pie landed in my oatmeal. It was divine!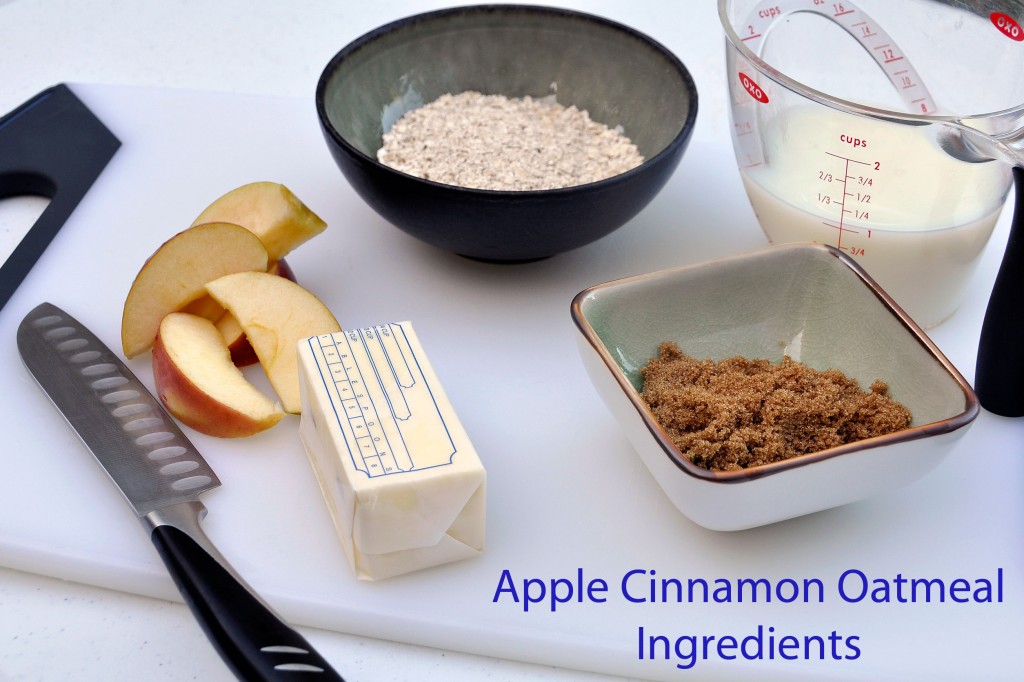 Here is my recipe (including what you'll need) for a quick and easy Apple Cinnamon Oatmeal:

Recipe: Easy Apple Cinnamon Oatmeal
Ingredients
1/2

cup

Cinnamon Perfect Portions Oatmeal

1

cup

of Milk

1/2

of an apple

or more, if desired, sliced

2

tablespoons

of unsalted butter

2

tablespoons

of brown sugar
Instructions
Sauté the sliced apples in butter and brown sugar until soft

Prepare oatmeal with milk, according to the directions (approximately 2 minutes in the microwave)

Fold apples into hot oatmeal

Sprinkle with brown sugar and serve immediately
There are so many ways I can dream up to prepare oatmeal.  Dried fruit and nuts…fresh berries and a dollop of cream…How do you like your oatmeal?
Quaker Perfect Portions Instant Oatmeal is now available at Walmart for just $1.98 (8 servings)
Latest posts by Caryn Bailey
(see all)