If you've already binge-watched your favorite Netflix shows, and you're ready for something new, check out the best new movies being release on digital ahead of schedule. I personally can't wait to see Emma, The Way Back, Star Wars: The Rise of Skywalker, and The Call of the Wild!
Theatrical Movies Available Now on Digital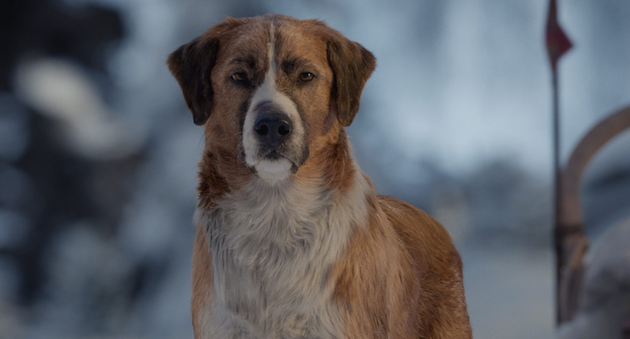 The Call of the Wild
Adapted from Jack London's literary classic, The Call of the Wild brings the story of Buck to the screen. This warm-hearted dog has a blissful domestic life, until he is suddenly uprooted to the exotic wilds of the Canadian Yukon during the Gold Rush of the 1890s. The newest member of the mail delivery dog sled team, Buck experiences the adventure of a lifetime, ultimately finding his true place in the world as he becomes his own master. The film stars Harrison Ford, Omar Sy, Dan Stevens, Karen Gillan, and Bradley Whitford. The Call of the wild is available now on Digital and Movies Anywhere. Read our review here.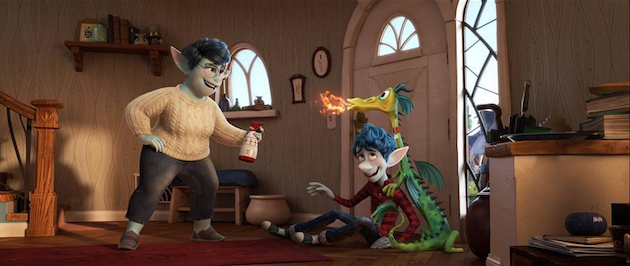 Onward
When teen elf brothers Ian and Barley Lightfoot get an unexpected opportunity to spend one more day with their late dad, they embark on an extraordinary quest aboard Barley's epic van Guinevere. When their mom realizes her boys are missing, she teams up with The Manticore (voiced by Octavia Spencer) to find them. Together, this magical day could mean more than they dreamed. Onward is now available on Digital and Movies Anywhere, and on Disney+ April 3, 2020. Read our review here.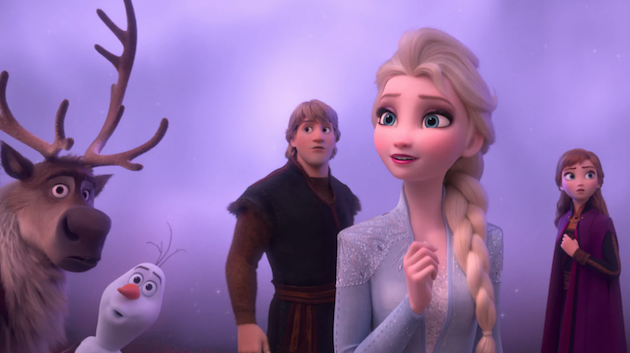 Frozen 2
The sequel to Disney's icy animated film inspired by Hans Christian Andersen's fairytale The Snow Queen, is now the second highest-growing film of all time! In Frozen 2, Elsa will endeavor to find out why she was born with magical powers. And together with Anna, Kristoff, Olaf, and Sven, she will set out on a dangerous and remarkable journey to save her kingdom. Frozen 2 is now available on Digital, Blu-ray and DVD. Read our review here.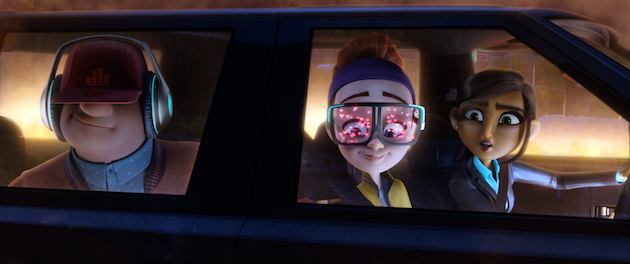 Spies in Disguise
Will Smith and Tom Holland lend their voices in Spies in Disguise, an animated comedy filled with espionage and adventure. Super spy Lance Sterling (Smith) and scientist Walter Beckett (Holland) couldn't be more different. The duo team up to save the world when a biodynamic concealment experiment transforms Lance into a fierce, majestic pigeon. Spies in Disguise is now available on Digital, Blu-ray, and DVD. Read our review here.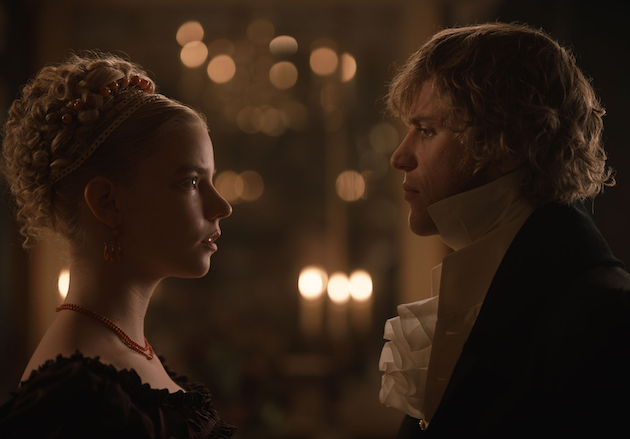 Emma
The latest cinematic adaptation of Jane Austen's beloved comedy follows the story of Emma Woodhouse, a restless queen bee without rivals in her sleepy little town. As she interferes in the love lives of her friends, Emma must venture through misguided matches and romantic missteps to find the love that has been there all along. Funny and heartwarming, the story about finding your equal and achieving your happy ending is now available on Demand, and on Digital 05/05/2020.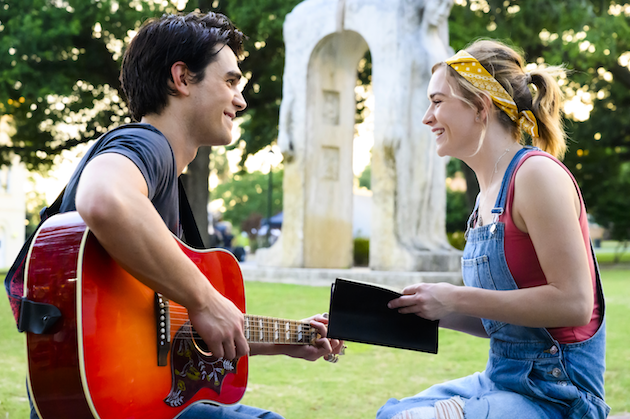 I Still Believe
Jeremy Camp shared his story about his first wife Melissa during a performance at Fishfest some years ago. Though brief, I was moved to tears as he shared his love for her and how he married her in spite of her cancer diagnosis.
The very last film I saw in theaters before our state's shutdown was I Still Believe, the powerful, moving true story of Christian singer-songwriter Jeremy Camp and his first wife. Camp's journey of love and loss demonstrates that there is always hope in the midst of tragedy. I Still Believe is available now On Demand via Amazon Prime Video, AppleTV, Google Play and cable providers. Read our review here.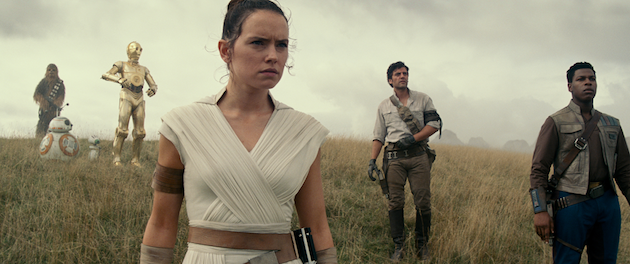 Star Wars: The Rise of Skywalker
The final episode in the Skywalker saga provided Star Wars fans with a decidedly satisfactory conclusion. Rey, Finn, and Poe Dameron lead the Resistance's final stand against Kylo Ren and the First Order, now aided by the return of the deceased galactic emperor Palpatine. Star Wars: The Rise of Skywalker is now available on Digital, and on Blu-ray and DVD March 31, 2020. Read our review here.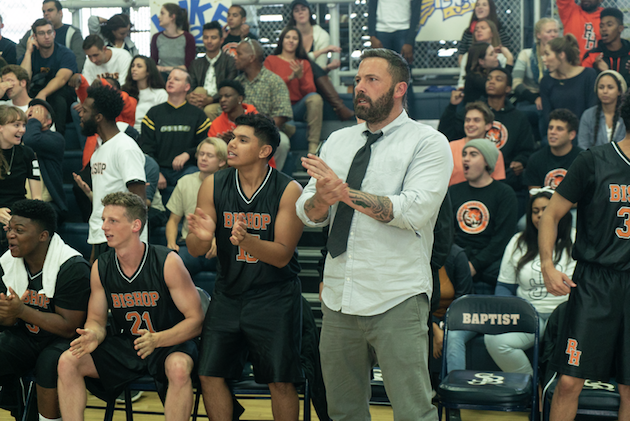 The Way Back
I had vowed to see The Way Back right before the theaters closed two weeks ago. Ben Affleck is one of my favorite actors, and he stars in this sports drama film about a construction worker who's life has spiraled downward.
Affleck stars as Jack Cunningham, a high school basketball phenom with a full university scholarship. For reasons unknown, he walked away from the game, thus forfeiting his future. Years later, Jack's life has taken a turn for the worst, triggered by a loss which is costing him his marriage and ultimately his life. When he is asked to coach the basketball team at his alma mater, he accepts. As the team starts to come together, Jack finally finds a reason to confront the past and set him on his road back to redemption. The Way Back is now available on Digital.
Theatrical Movies Coming to Digital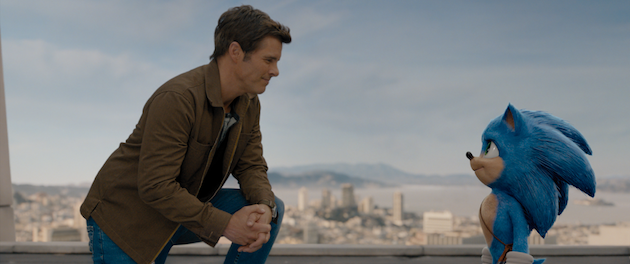 Sonic the Hedgehog
Inspired by the global blockbuster video game franchise from Sega, Sonic the Hedgehog follows the story of the world's speediest hedgehog as he embraces his new home on Earth. This live-action adventure comedy stars James Marsden, who teams up with Sonic to defend the planet from the evil genius Dr. Robotnik (Jim Carrey), who has plans for world domination. Available on Digital March 31, 2020 from Paramount Home Entertainment, and on 4K Ultra HD, Blu-ray, DVD and for rental on demand/disc May 19, 2020. Read our review here.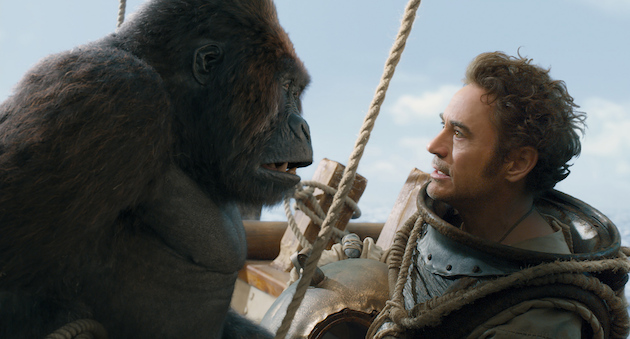 Dolittle
Robert Downey Jr. is fantastic in the latest reboot of the original Doctor Dolittle film. After losing his wife, he isolates himself behind the wall of his manor, conversing with the animals on property. When the Queen falls ill, he is forced to set sail on an epic adventure in search of a rare cure, along with his animal friends.
Dolittle is now available on Digital, and 4K Ultra HD, Blu-ray, DVD and On Demand on April 7, 2020. Read our review here.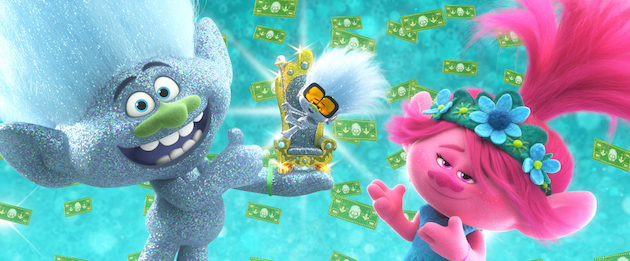 Trolls World Tour
We saw a super sneak peek (the animation was not even complete!) of Trolls World Tour last year, and my kids absolutely loved it. We were looking forward to seeing the final production in theaters, but due to our state's shutdown, this will be our next family movie night adventure!
Anna Kendrick and Justin Timberlake return in Trolls World Tour, the sequel to the original film, which debuted in theaters in 2016. Poppy and Branch are back, and discover that they are but one of six different Trolls tribes scattered over six different lands, devoted to six different music genres. When member of the hard-rock royalty Queen Barb seeks to destroy all other types of music, it is up to Poppy, Branch, and their friends to visit the other lands in hopes of unifying the Trolls in harmony against Barb. Trolls World Tour will be available On Demand April 10, 2020. Read our review here.