I lost my father eight years ago, and some days, it seems like only yesterday that he was here racing cars with my son…dancing with my little girl. The loss of a parent is a grief unlike any other. And yet, it is in the remembering that my father's memory endures. Pixar's latest film Onward tells the story of two brothers who embark on a journey to determine if there is any magic left. Poignant and heartwarming, Onward is a story about death and loss and remembering the people we love.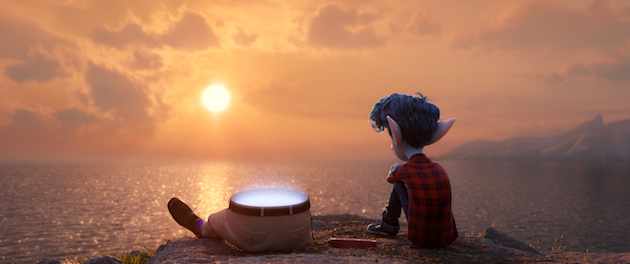 Pixar Onward
Tom Holland and Chris Pratt lend their voices as teen elf brothers Ian and Barley Lightfoot in Pixar's latest cinematic release, Onward. Set in a suburban fantasy world, the two brothers receive an unexpected opportunity to spend one more day with their father, who died before Ian was born. Together, they set out on a quest aboard Barley's epic van Guinevere, filled with magic spells, cryptic maps, impossible obstacles, and unimaginable discoveries. When the boys' mom Laurel (Julia Louis-Drefus) realizes her sons have gone missing, she teams up with former warrior The Manticore (Octavia Spencer) to find them.
Onward was inspired by Director Dan Scanlon's relationship with his brother and their connection to their father, who died when he was approximately one year old. "We've all lost someone, and if we could spend one more day with them—what an exciting opportunity that would be."
Onward in 4DX
Onward is the latest film to be released in 4DX format and the combination of Pixar's lush visuals with CJ 4DPLEX's state-of-the-art film technology makes for an immersive, emotional experience. 4DX includes the synchronization of on-screen visuals with motion, wind, water, fog, scent, snow, and more to enhance what audiences are experiencing on-screen.
Pixar's Onward in 4DX includes movement, flashes of light during the casting of spells, smoke, rain, wind, and scent. The engineers at 4DX collaborated with Pixar to create magical motion and lightning effects to enhance the film's visuals. You can find a list of theaters presenting Onward in 4DX here, here, and here.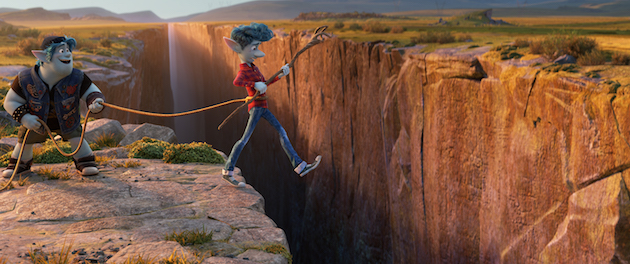 Pixar's Onward Printables and Activities
To celebrate the release of Pixar's Onward, download our free printables and activities inspired by the film.