The story of Doctor Dolittle dates back to 1920. In author Hugh Lofting's The Story of Doctor Dolittle, a physician opts to care for animals instead of humans, given his ability to communicate with them in their native languages. Interestingly enough, Doctor Dolittle first appeared in Lofting's illustrated letters to his children as he wrote from the trenches during World War I. A century later and numerous adaptations to date, Universal Pictures just released their live action version of Dolittle, starring Robert Downey Jr., Micheal Sheen, and Antonio Banderas.
Hosted.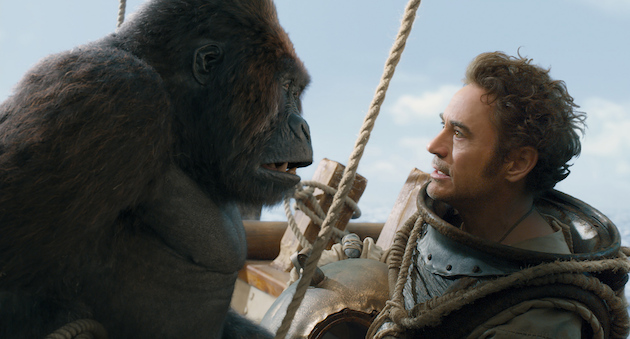 Dolittle
Robert Downey Jr. naturally and effortlessly portrays Dolittle, the reimagined story of a man who has the keen ability to talk to animals. After the death of his wife, the famed doctor and veterinarian of Queen Victoria's England isolates himself behind the walls of his manor with only his entourage of exotic animals as company.
When the young Queen of England falls ill, Dolittle is forced to set sail on an extraordinary adventure to a mythical island to search for a cure. As Dolittle comes across old enemies, he regains his wit and courage and discovers wondrous creatures.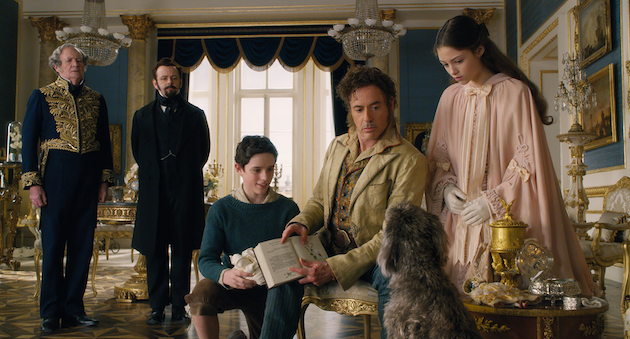 Dolittle is accompanied by self-appointed apprentice Tommy Stubbins and a rowdy band of animal friends including an anxious gorilla, an enthusiastic, bird-brained duck, a cynical ostrich, and upbeat polar bear, and a headstrong parrot, who serves as Dolittle's trusted advisor and confidante.
The film is funny and zany, much like Dolittle's uncanny ability to talk to animals, and will generally appeal to kids, if only for those talking animals. There are loose messages about using your skills to help others, the value of teamwork, and the relationship between humans and animals. And while some themes of loss and grief are briefly touched upon, the film is overall uplifting. Dolittle is now playing in theaters nationwide.
Dolittle Printables and Coloring Sheets
To celebrate the release of the film, download our free Dolittle Printables and Coloring Sheets.