No compensation was received for this post.  I was invited on a press trip which helped facilitate the writing of this post.
One of the coolest experiences I've had an opportunity to participate in is recording a voice over segment for several of the films I've covered here on the site. From Piglet in Winnie the Pooh to Vanellope in Wreck It Ralph and finally Dottie in Disney's Planes, you'd think I'd have this down. But with the need for precise timing along with making the character's voice come alive, recoding a voice over is actually quite a challenging feat.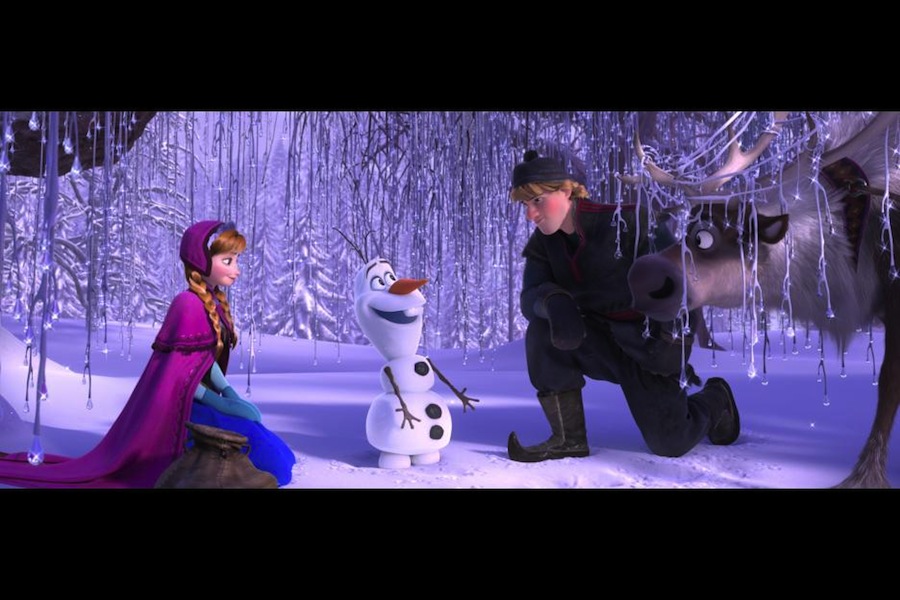 Disney's Frozen had a record opening holiday weekend, and Olaf the snowman, quickly became a favorite amongst adults and children. In this scene, Princess Anna, Kristoff, and his sidekick Sven first meet the summer-loving snowman.
Even with a script in hand and audible prompts, I still struggled with timing.  I admire the work of voice actors, who primarily record alone.  It's one thing to act out a scene opposite another person. But to make that character (animated at that) come alive on-screen without anyone else to play off of is the measure of true talent.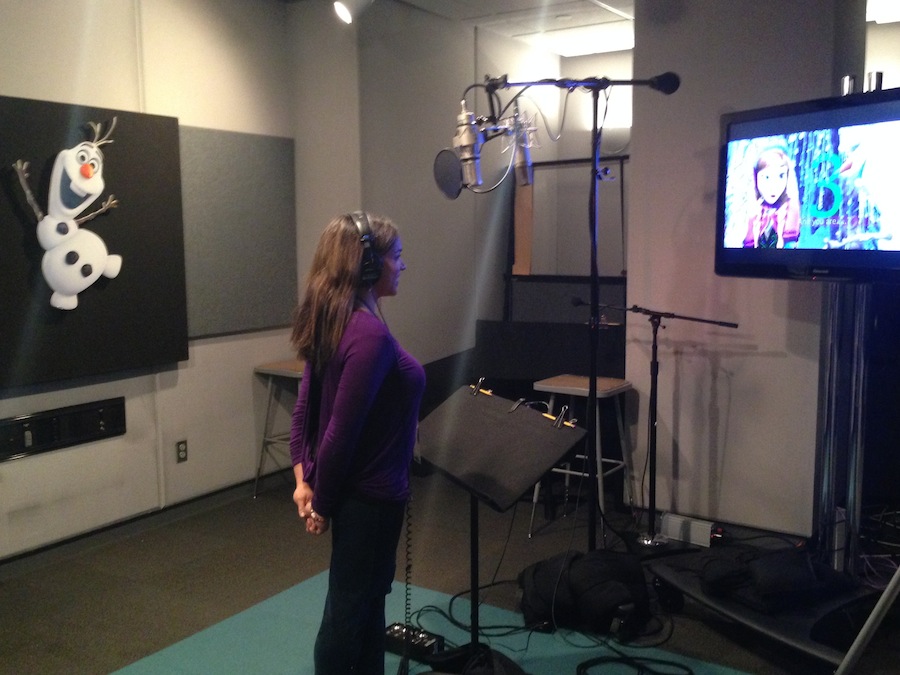 Here is how the recording is done inside the booth:
Like most people, I don't love the sound of my voice. But when I showed my children this clip they were absolutely tickled that I "played Olaf" in this scene.
See Disney's Frozen, now playing in theaters.
Images: Disney/Shelby Barone
Latest posts by Caryn Bailey
(see all)