No compensation was received for this post. I attended a press junket, which facilitated the writing of this post. Accommodations were provided.
My passion for film began long before this blog was even a notion.  I was the young girl who couldn't wait until opening day to see the latest film…alone. Many people wouldn't dream of going to the theater alone, but I relish the opportunity to sit for 2 hours immersed in a film's stories and worlds. Interestingly enough, I find the "backstory" to be even more intriguing…the research and thought that go into the story (script)…the actual process of shooting the film including the set, effects, sound, lighting, costumes… Perhaps that is why I get excited every single time I'm invited to cover a press junket.  To have 10-20 minutes to pick the director's brain, for example, is priceless.
During my visit to DisneyToon Studios last month, I sat down with the incredibly talented team that worked on Disney's Planes.  Animator Ethan Hurd and Story Artist Art Hernandez talked about the process of giving life and artistic form to the characters in the film to enhance believability and authenticity. Director Klay Hall and Producer Traci Balthazor-Flynn shed some insight about how the film came to be, including the story and its relation to the Cars films, and Teri Hatcher (Dottie) and Carlos Alazraqui (El Chupacabra) talked about their roles in the film. In the coming weeks, I'll be sharing more insights from the filmmakers and talent as we approach the premiere of Disney's Planes.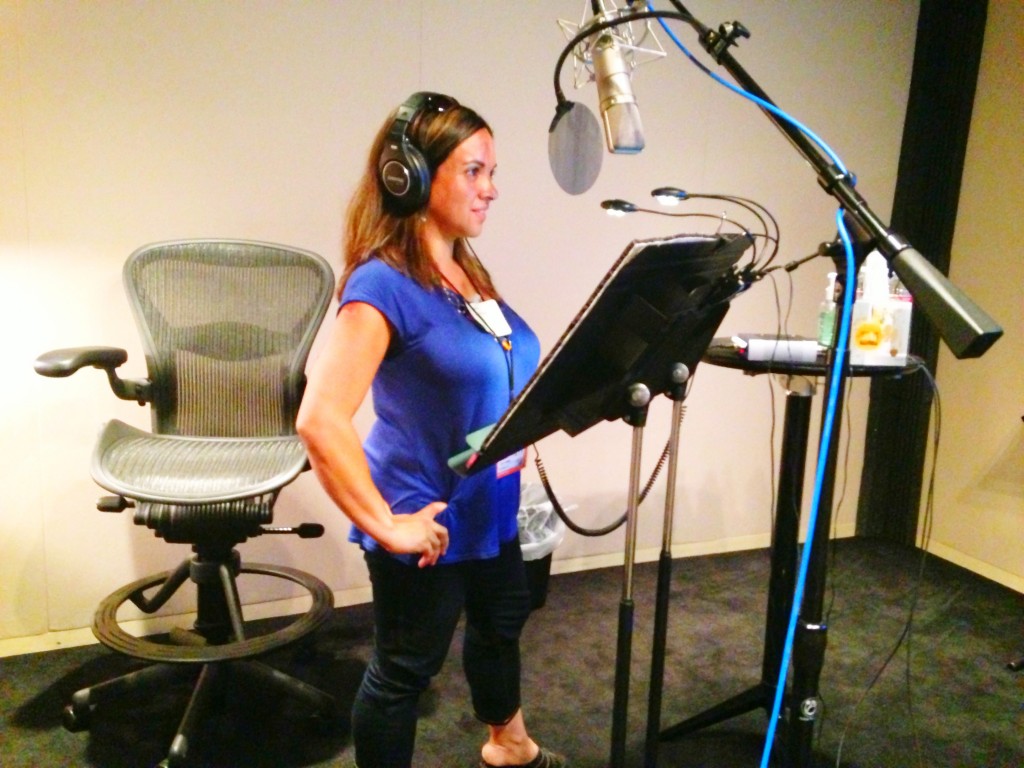 I have to admit that even though I was excited to learn that we would be participating in an interactive recording demo, I was still incredibly nervous.  You would think that after voicing Piglet in Winnie the Pooh and Vanellope in Wreck-It Ralph, I would be a pro…not a chance!  Acting in and of itself is difficult, I imagine.  But when it's done alone for an animated character, it seems to be quite a feat.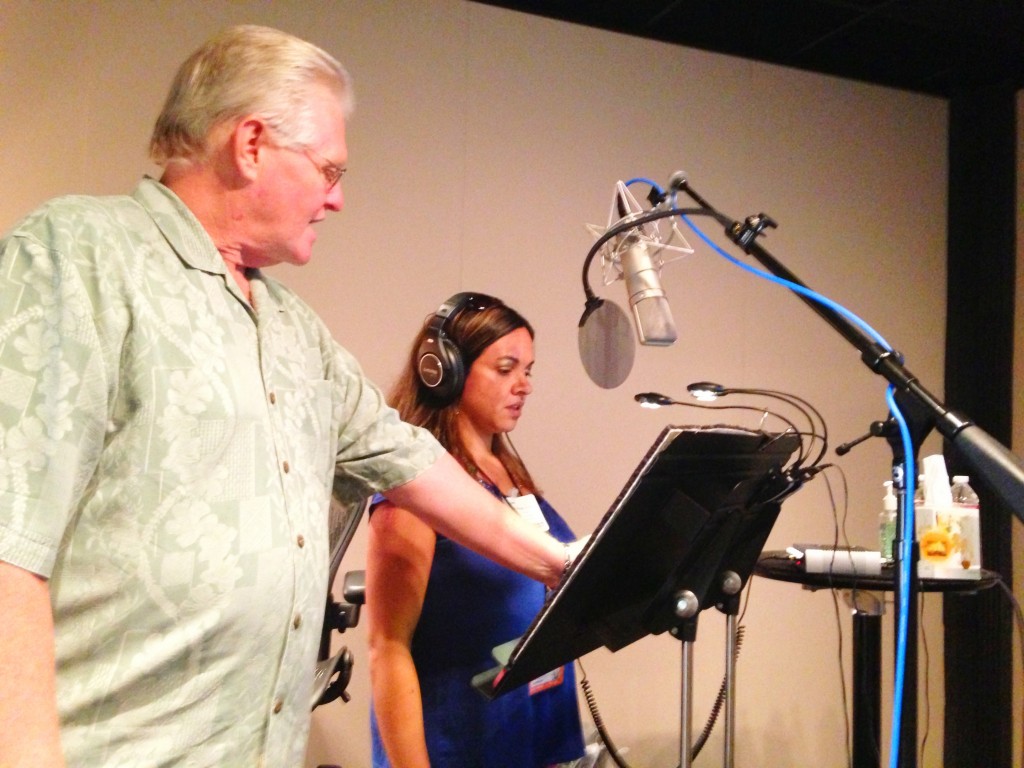 After watching the clip that I would be voicing and receiving my script, I donned a set of headphones in the recording booth and got to work.  In this particular clip, I voice Dottie, the forklift/mechanic/friend of Dusty.  The very first time I said my lines with Teri Hatcher which I think was a bit challenging since I was in a sense speaking over her.  George Thompson, the sound engineer and Jason Henkel, the Casting Director, were very helpful in making sure I got the timing right and it only took 2 more tries to get it right (ish).
I wasn't entirely sure how the clip would turn out because my timing, in all honesty, wasn't precise.  Somehow, they managed to make it look seamless.  Here is the completed clip!  I'm so happy with how it turned out!
You won't see me in Disney's soon-to-be-released film Planes (fortunately), but you will see the work of the amazing talented cast that includes Dane Cook, Teri Hatcher, Carlos Alazraqui, Val Kilmer, and Julia Louis-Dreyfus.
Disney Planes soars to new heights on August 9th, 2013.
Latest posts by Caryn Bailey
(see all)