Recently, my husband half jokingly told me he wanted to send me back to home economics. It's no secret that I lack in domestic skills, but in the past several years, I've worked to be better at cooking from scratch, crafting with the kids, and keeping our home organized.  So when I told my husband that I was going to tackle a crochet project, he was admittedly a little doubtful. In fact, his direct words to me were, "I think you should call my grandmother."  Walmart recently introduced this gorgeous Red Heart Boutique Sashay Yarn, which features a touch of metallic on the edge.  My challenge?  To create one project with the entire ball of yarn!
How to Crochet a Ruffle Scarf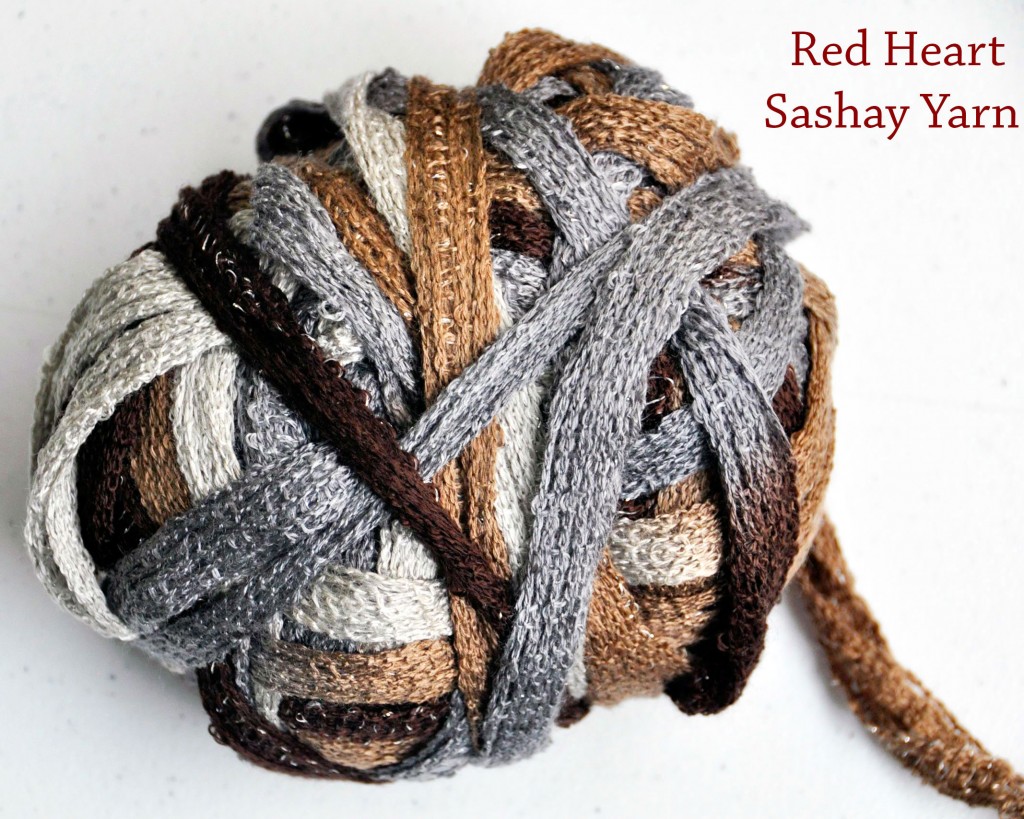 Since the thought of knitting is still something I'm nervous to attempt, I decided to crochet a ruffle scarf with Red Heart Sashay Yarn.  I posted a photo of the completed scarf on Instagram, and I received a number of questions about how long it took, how complicated it was, and what pattern I used.  So, I decided to show you step-by-step, how to crochet a ruffle scarf!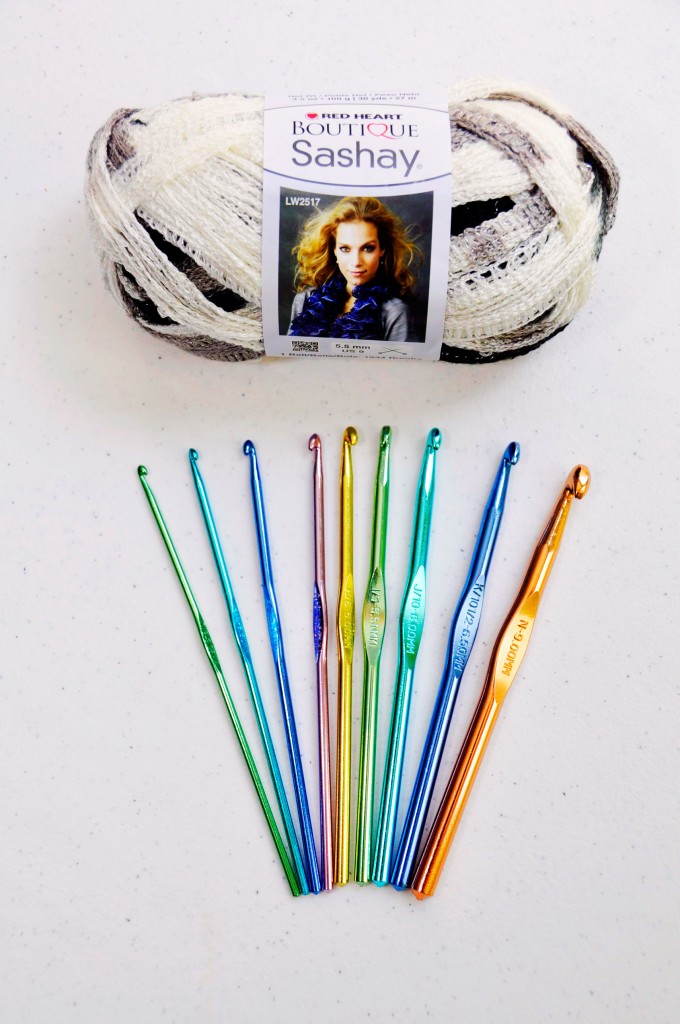 For this project, you'll need the following:
1 ball of Sashay Yarn
1 Crochet hook (I used an H hook)
Red Heart Pattern for a Frilly Crochet Scarf
I also found it helpful to watch a video tutorial on YouTube, and in fact, watched it several times throughout the process.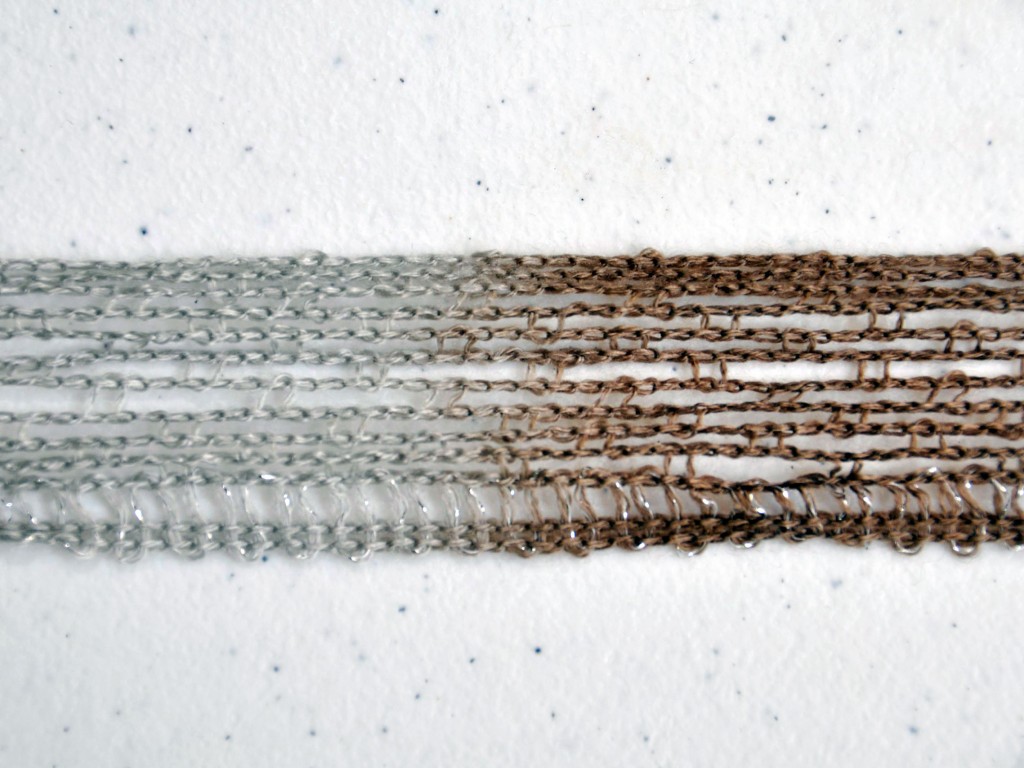 1. Lay out your yarn flat, and identify the top (the bottom features the metallic edge)
2. Plan to work along the top row of holes (for a more secure stitch, work along the second row)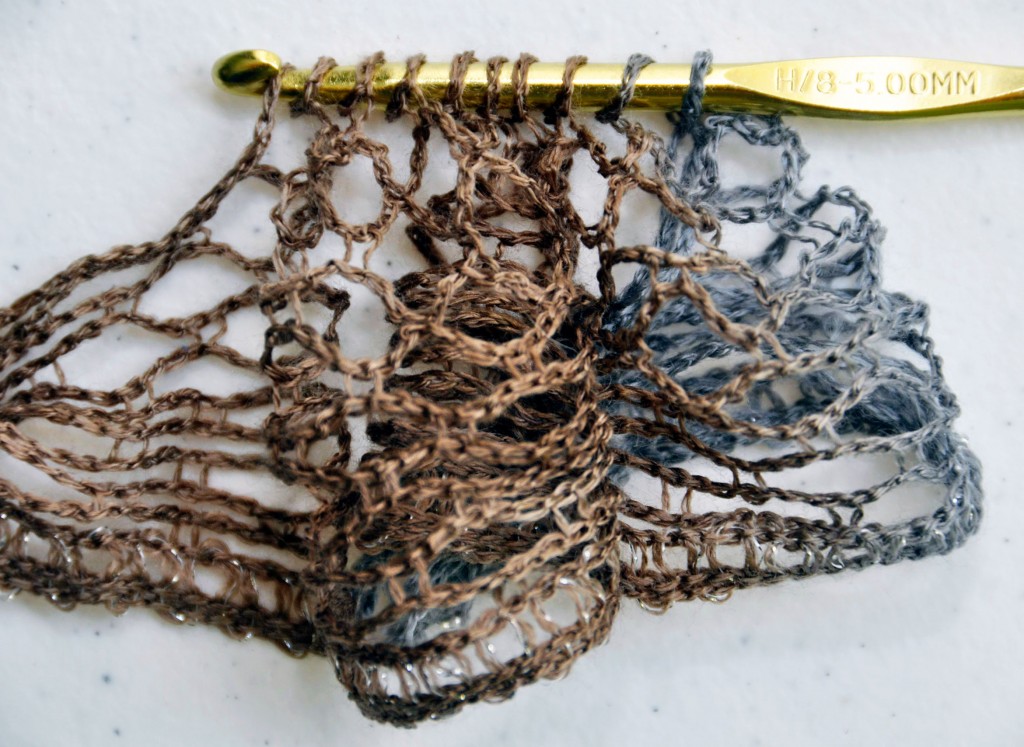 3.  To start, fold over the edge and bring your crochet hook through 9 holes (at this point you are doubling up). This is probably the most challenging part of creating the scarf, but it will help ensure that the yarn does not unravel and will help hide the end.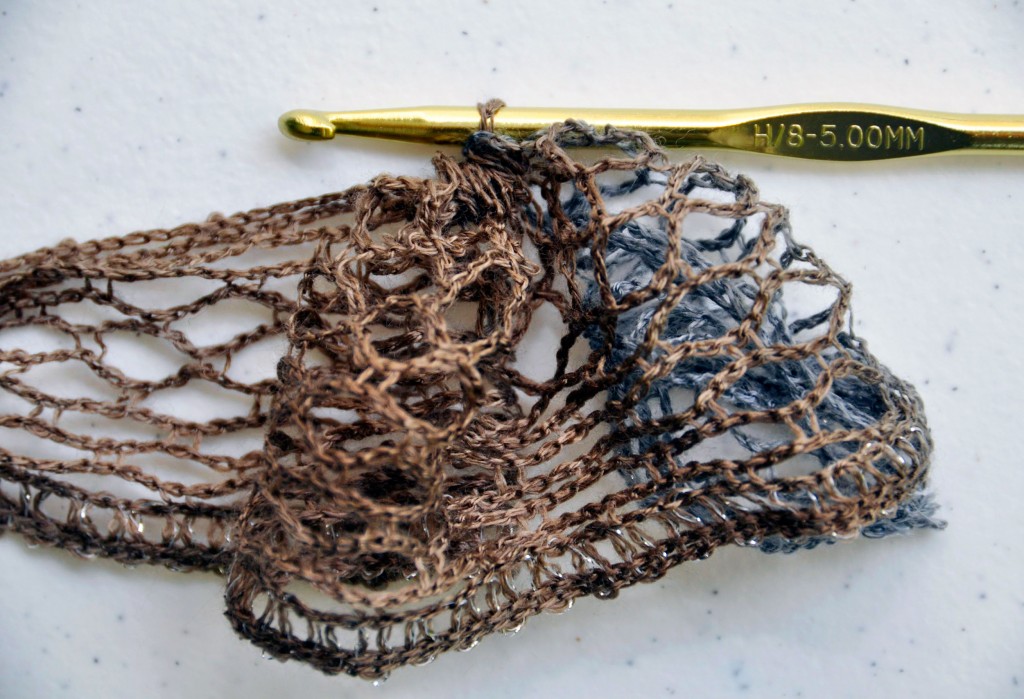 3. Skip a hole, go through the 10th hole, then pull all of the loops over the last loop (this is your first "stitch")
4.  Continue to pick up 9 holes, skip 1 hole, then pick up the 10th. Bring the remaining loops through that last loop to continue creating stitches.
5.  To end the scarf, ensure you have at least 10 holes.  Double up the yarn (as you did in step 1) and crochet through each of the 9 holes, skipping one and picking up the 10th.
6.  Whatever yarn you have left will be pulled through the last loop.
7. Tie a small but secure knot at the end and then trim the edge so that it is hidden.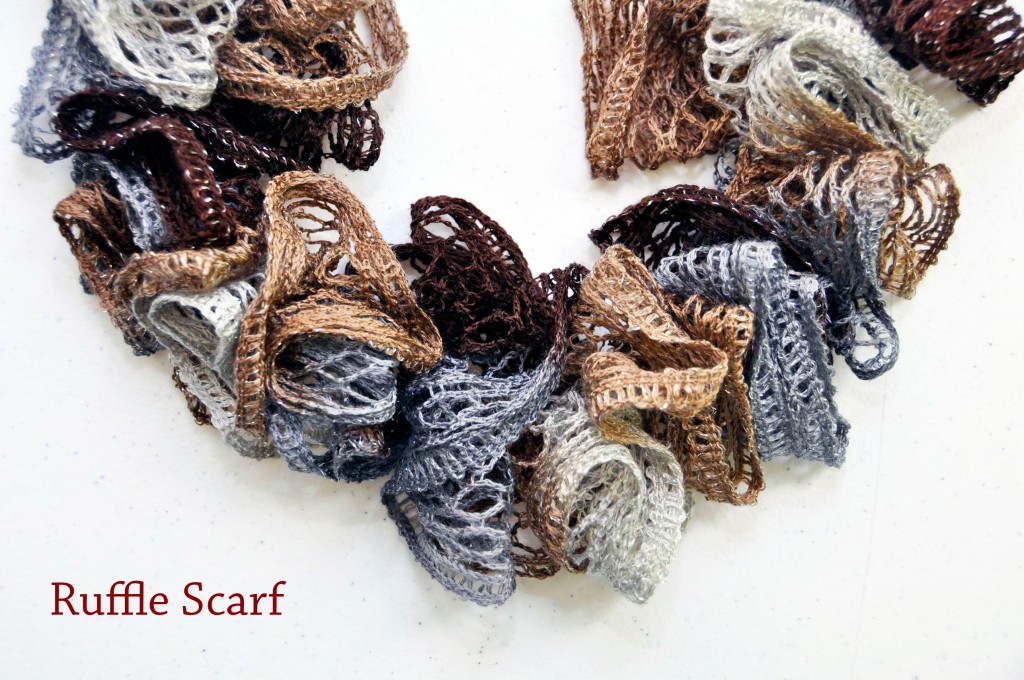 Voila!  You have just learned how to crochet a ruffle scarf!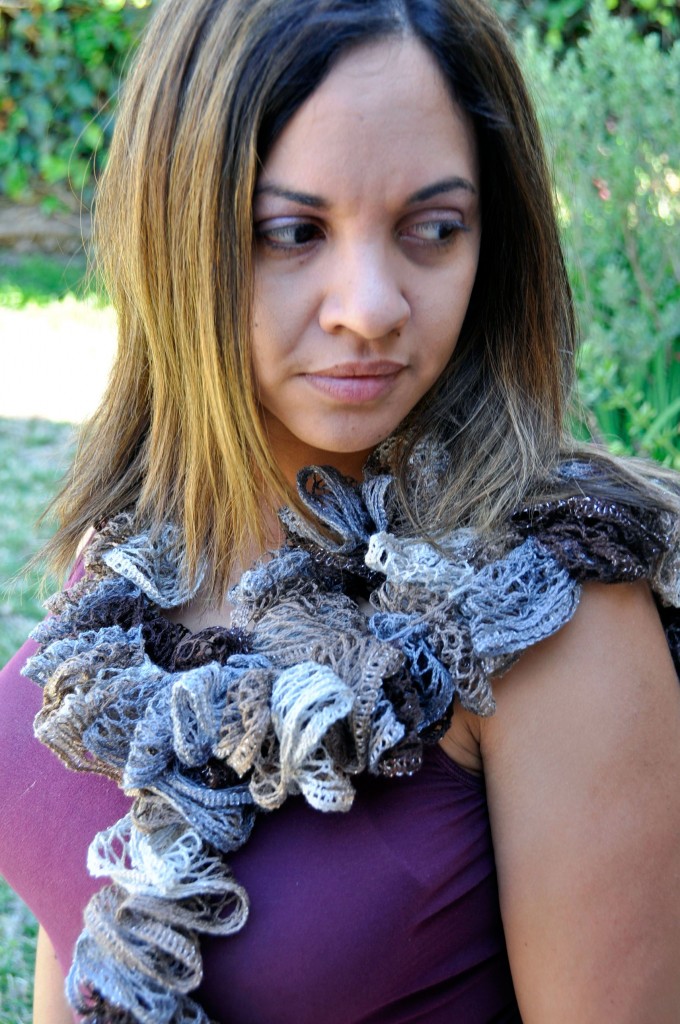 The entire process took me about 3-4 hours, although I admittedly did not crochet the scarf in one sitting.  The most difficult parts of the project were beginning and ending the scarf, and ensuring that I did not allow the yarn to become unraveled during those times that I was not working on it.

Just from one attempt, I walked away with a few tips that I think might be helpful when learning how to crochet a ruffle scarf:
1. If possible, try to dedicate enough time to finish the scarf in one sitting.
2.  Find a good video tutorial to watch and refer back to.
3.  Always work in the same direction.
4.  Remember that the number of loops you pick up will determine how short/long, thick/thin your scarf is (more loops = thicker, shorter scarf, less loops = thinner, longer scarf)
5. Consider skipping a loop to make the process go quicker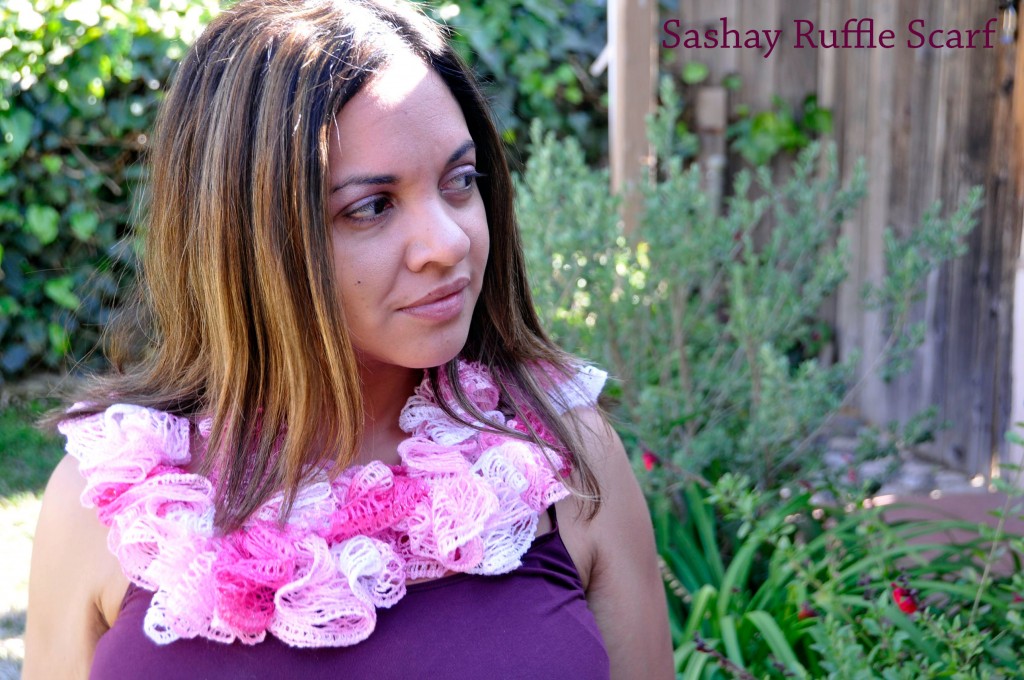 Once you get accustomed to using Sashay Yarn, it's actually quite easy to work with and the resulting projects are quite impressive.  If you think about how much a scarf like this would cost in-stores (easily $30 on Etsy), you'll realize how affordable it is to crochet the scarf yourself by setting aside just a few dedicated hours.  One ball of Sashay yarn retails for $4.67 at Walmart and is available in 11 different colors. For additional patterns and project ideas, visit Red Heart.