As soon as John C. Reilly walked into the room and began speaking, I immediately started picturing scenes from Wreck-It Ralph. His voice is so distinguishable and I can't imagine anyone else playing his character (Ralph), who decides to leave his game in hopes of becoming "the good guy."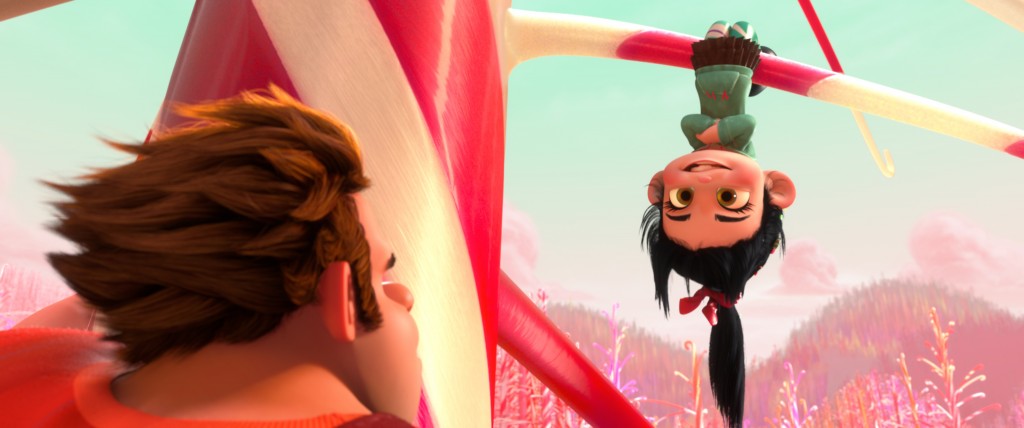 During my visit to Walt Disney Studios last month, I had another opportunity to do a voice over.  You may remember that about a year ago I did a voice over for Piglet! This time, I read for Vanellope von Schweetz (Voiced by Sarah Silverman), the spirited and sassy "glitch" from the kart racing game Sugar Rush who befriends Ralph.
Contrary to what I once thought, most actors/actresses lending their voice to an animated film record alone, however, John C. Reilly and Sarah Silverman recorded together.  This allowed for improv and translated to a vibrant, believable chemistry throughout the film.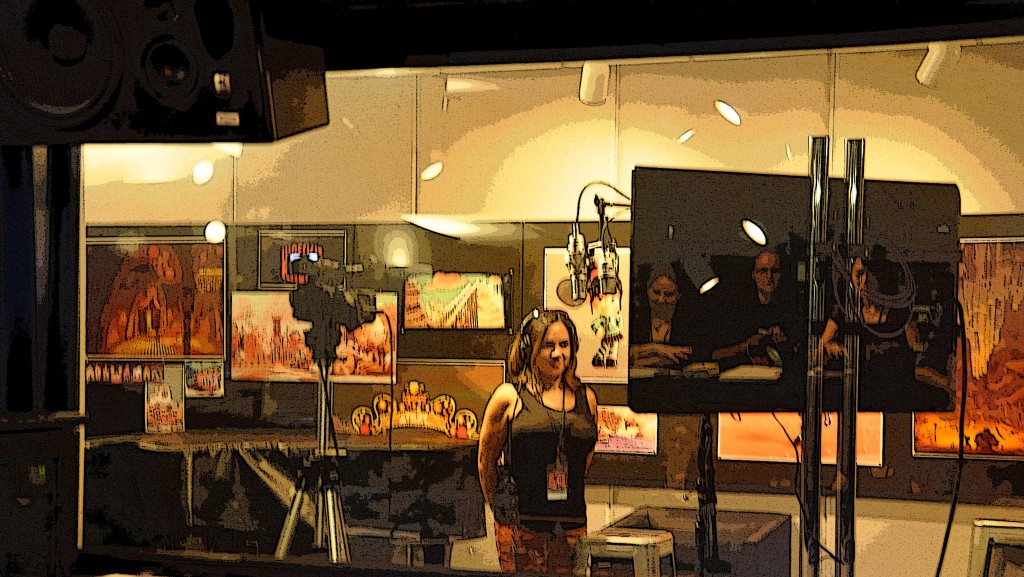 In this particular scene, Ralph and Vanellope have just met…and they are already at odds!
While I still found it to be a bit nerve-wracking, it was fun to see the clip played back. I can't imagine how difficult it must be to record a voice, often without another person to play off off.  When the film is released, it seems effortless…magical.
Wreck-It Ralph debuts in theaters nationwide on November 2nd, 2012.
No compensation was received for this post. I was invited to a press event which helped facilitate this post.
Latest posts by Caryn Bailey
(see all)