The text messages started pouring in as soon as I posted about my decision to have a tummy tuck (aka abdominoplasty). Along with those messages came support, despite the fact that many of my closest friends did not suspect that I needed to have this procedure done. Two pregnancies and deliveries by c-section left me with weakened, separated abdominal muscles, and an excess of skin that would never recover from the weight gain necessary to grow two babies.  After losing my pregnancy weight, I exercised most days of the week to no avail. I became skilled at hiding my flaws with Spanx and any clothing that would not cling to my torso. And yet, I still felt self-conscious about my body. After years of weighing this decision, I had a tummy tuck with liposuction one week ago. This was a decision that I weighed carefully, considering all of my treatment options, understanding the costs involved, and choosing the most skilled surgeon to perform the procedure. I still had a TON of questions, and what I found helpful in addition to the team of the professionals at CosmetiCare were personal reflections, tips, and advice from women who had actually undergone this procedure. From their wisdom and my personal experience, I'm sharing how to prepare for a tummy tuck. So…if you are considering having this procedure, please feel free to ask me ANYTHING.
This post is part of a sponsored campaign with CosmetiCare.

How to Prepare for a Tummy Tuck
So…you have finally made the decision to have a tummy tuck. After you have done your research on the procedure and found the physician you would like to perform your surgery, I recommend scheduling the tummy tuck for a time when you will be able to take some time off of work. While the procedure is done in an outpatient surgical setting under general anesthesia (meaning, you will go home the same day), you will still need at least 2 weeks for your body to heal. I decided to schedule my procedure during the holidays when work was slow and my kids would be with their grandparents. I also worked the surgery around my mom's schedule because I needed her help for a full week. If you have young children, it would be very helpful to have one person taking care of your kids, and another person taking care of you. I realize that this may be impossible for some families, but the person helping you will be exhausted. You will need someone who can help you get in and out of bed to walk and use the restroom, assist with administering medications/food/liquids, help empty drains, and monitor for any signs of complications.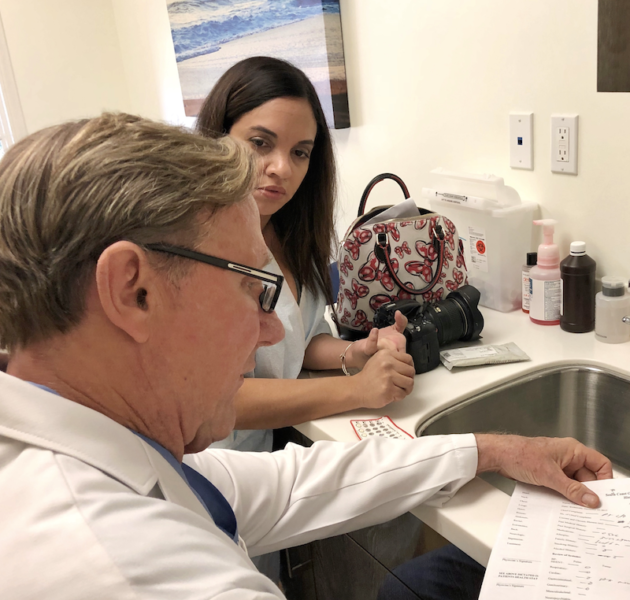 During my consultations at CosmetiCare, it was reiterated that abdominoplasty is not a weight loss procedure. In order to achieve the best results, it was imperative that I achieve and then maintain a steady weight. I worked out most days of the week and ate a very clean, healthy diet up until the day of my surgery. If you have some weight to lose and proceed with a tummy tuck, you could be left with excess skin when your weight loss is complete. Therefore, it is advised that abdominoplasty be delayed until weight loss is complete.
In the weeks leading up to your procedure, I recommend doing the following:
Get a physical with your primary care physician to ensure that you are medically cleared for surgery
Schedule and complete any necessary payments for your procedure
Arrange time off from work
Arrange babysitting, housecleaning, and someone to help care for you
Schedule pre-op appointment
Stop taking prohibited medications 2 weeks prior to the procedure

What to Expect During Pre-Op
The pre-op appointment will typically be scheduled 1-2 weeks prior to the procedure. I recommend scheduling it at the 2 week mark to allow sufficient time to fill prescriptions, shop for meals, and make any last-minute arrangements.
This is your time to ask questions, so come prepared. I made a list and had a notebook to write down important information. My mind was a bit jumbled with nerves, so writing everything down was very helpful in the days following my procedure.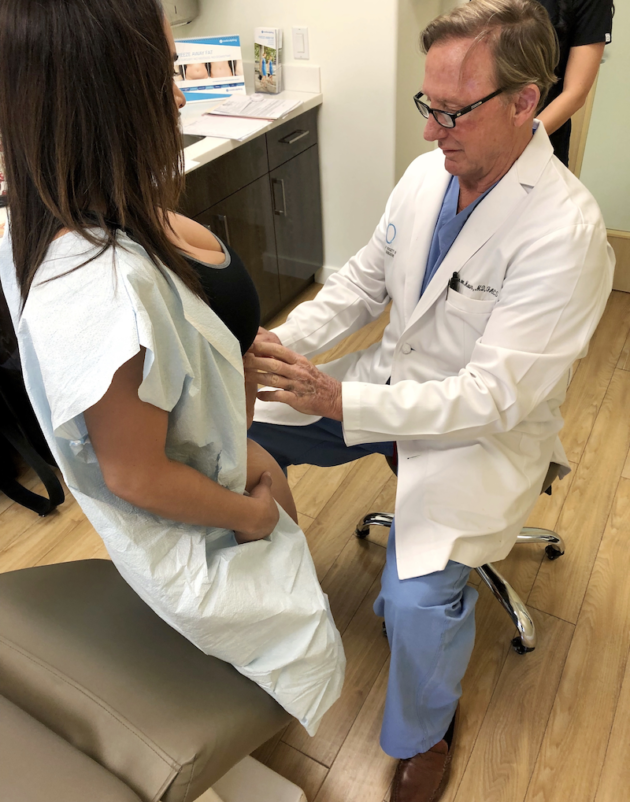 The pre-op appointment will last at least one hour. In addition to filling out paperwork (and there was a lot of it), the physician will have blood drawn to ensure that you are not anemic. You will receive prescriptions for the medications needed immediately before and after the procedure and after-care instructions. I recommend placing all of your important information, notes, prescriptions, and instructions in one folder to reference in the days after the procedure. Photos will also be taken prior to the procedure for comparison.
If you can arrange to have someone accompany you to your pre-op appointment, I highly recommend it. My friend Mary, who had this exact same procedure earlier this year, accompanied me to my pre-op appointment and it was the best thing she could have done for me. Not only did she help calm my nerves, she reminded me just how much I wanted to get this done when all I wanted to do was back out. Having someone who is supportive and positive is essential.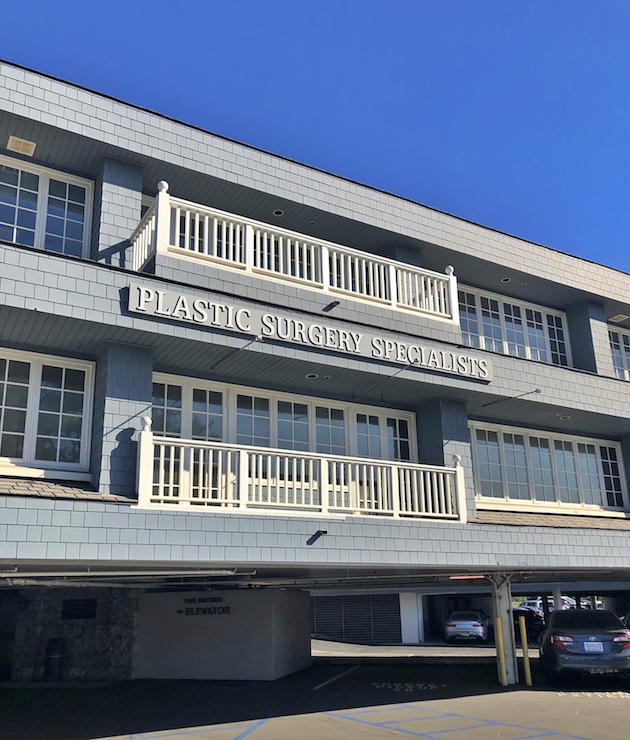 Exclusive CosmetiCare Discount
Have you considered abdominoplasty? Visit CosmetiCare for a free consultation. Plus, you can "try on" any procedure from the comfort of your home with their online service, "New Look Now." Be sure to mention Caryn100 if you are thinking about booking a service at CosmetiCare to save 10%.
COSMETICARE & SOUTH COAST OUTPATIENT SURGERY CENTER
1101 Bayside Drive, Suite 100 Newport Beach CA 92625. 949.718.6900
Latest posts by Caryn Bailey
(see all)