I suspected that I was pregnant when I began to take the long route home, avoiding the local cheese shop I had walked by every day for months. Morning sickness lasted well into the second trimester, and my only comfort was Kraft Mac & Cheese. While I had fleeting thoughts about weight gain, I assumed that any weight I gained would easily be worked off with a few weekly runs and a Mac & Cheese detox.
This post is part of a sponsored campaign with CosmetiCare.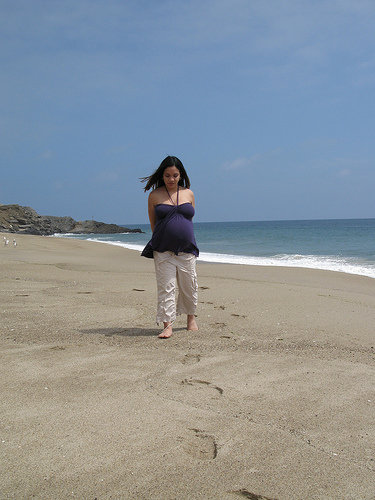 Weight Gain in Pregnancy
The normal, recommended weight gain in pregnancy is 25-35 pounds (this number changes depending on a woman's pre-pregnancy body mass index). In each of my two pregnancies, I never exceeded this recommendation, falling right in the middle of that range. The majority of my weight gain occurred in the second and third trimesters, and the result of that rapid weight gain was a series of stretch marks I worked fervently to "massage" with cocoa butter to no avail.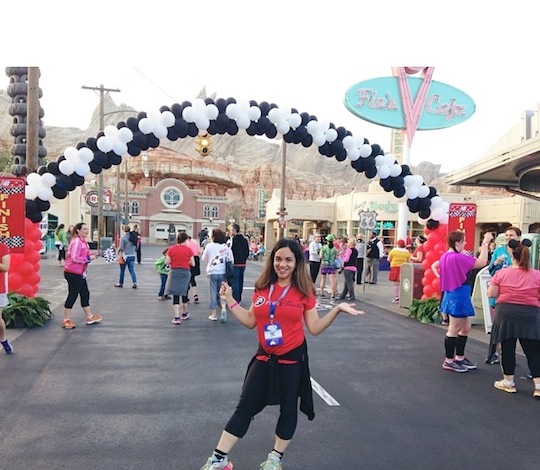 Postpartum Weight Loss
In those first few days of newborn bliss, a woman can lose up to 10 pounds, the result of delivering a 7-8 pound baby and all of the physiology that goes along with delivery. In  those first few days postpartum, an additional 3-5 pounds of water weight can also be lost. After that time, the remaining weight can take months to shed. Nursing a baby can help with weight loss, since a woman's body requires a significant amount of calories to produce milk. Normal, healthy weight loss occurs when a person loses 1-2 pounds per week. If you have gained 30 pounds, you can expect that it could take several months to lose the "baby weight." A healthy diet filled with whole grains, lean protein, fruits and vegetables and a doctor-approved postnatal workout plan can help nursing moms lose weight safely and effectively.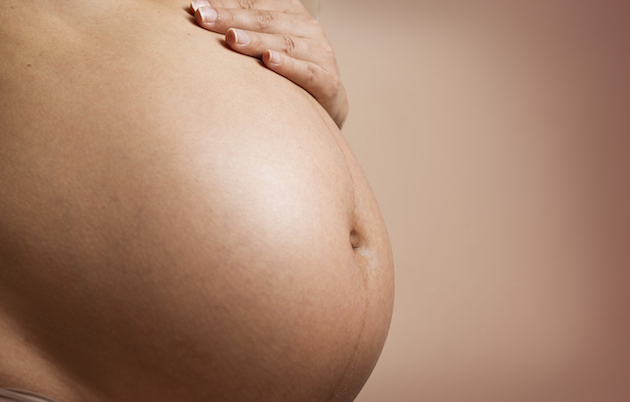 Excess Abdominal Skin Post-Pregnancy and Treatment
The weight gain associated with growing a baby expands and stretches the skin. And much like a balloon, the skin has difficulty returning to its original shape. This "loose skin" can also be compounded by a condition called diastasis recti, which is a separation of the abdominal muscles. The result is a belly that protrudes and does not go flat, despite exercise and weight loss. While common, it can be unsightly for many women.
While certain rehabilitative exercises can help strengthen those muscles to close the gap, success is dependent on the size of the gap. For many women, abdominoplasty (aka tummy tuck surgery) is the ideal solution for tightening abdominal muscles and removing the excess skin. During this outpatient, surgical procedure, the separated muscles are sewn together. At this time, the surgeon may also remove excess fat and skin, resulting in a firmer, flatter abdomen.
Stretch Marks and How to Treat Them
The dreaded stretch marks are just one of the marks of pregnancy and motherhood. According to the American Academy of Dermatology, nearly 90% of women get them during the third trimester of pregnancy. Genetics play a role, so I knew that there was a strong possibility of achieving that badge of honor. The rapid weight gain that took place between my second and third trimester when I finally felt well enough to eat also contributed to a rapidly growing belly and subsequent stretch marks.
There are a number of ways to treat stretch marks, many of which are non-invasive. Topical retinoid creams, microdermabrasion, and laser therapy can all be used to greatly reduce the appearance of stretch marks. If you are pregnant or plan to become pregnant, it is important to remember that how quickly weight is gained is as important as the amount of weight gained when it comes to stretch marks. A slower weight gain will decrease the likelihood of getting stretch marks.
One additional benefit from abdominoplasty is that existing stretch marks are often removed completely or greatly diminished as part of the procedure.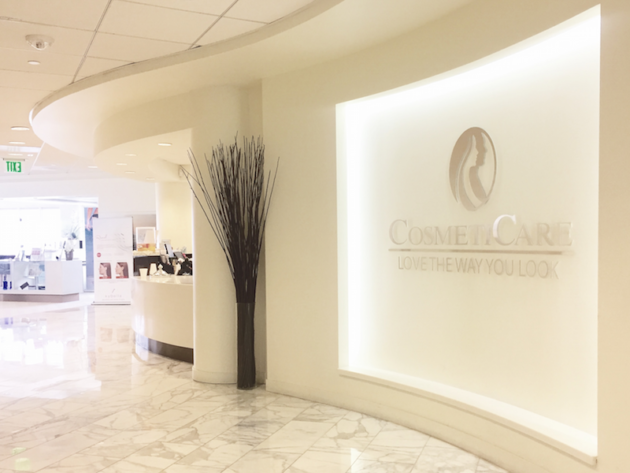 Are you a candidate for abdominoplasty?  Visit Cosmeticare for a free consultation. You can also obtain a realistic simulation of how you could look after your treatment using their free "New Look Now" online service from the comfort of your home. Thinking of booking a service at Cosmeticare? Be sure to use the discount code Caryn100 for 10% off all CosmetiCare treatments.