The very last time we visited Universal Studios Hollywood was during Lunar New Year. We were anticipating the opening of "The Secret Life of Pets: Off the Leash!" Ride and a thrilling prehistoric encounter with the Indominus rex on "Jurassic World—The Ride." Just over a year later, Universal Studios Hollywood has reopened with four brand new experiences (ahem reasons!) to visit the park this summer! Check out our complete guide to visiting Universal Studios Hollywood including our best tips for families.
Partner.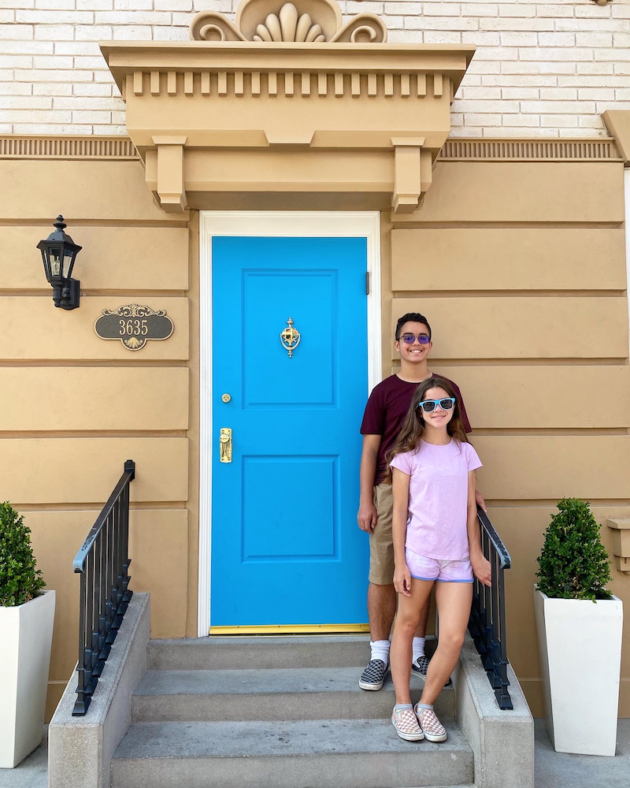 Universal Studios Hollywood
When you grow up in LA, it isn't uncommon for a theme park to be the site of your first teen job. Universal Studios has grown since my teen years, now an expansive movie-based theme park and working film studio. The theme park is unique in that the highly immersive lands are designed as real-life interpretations of iconic movies and shows. Hogsmeade village inside The Wizarding World of Harry Potter, and Springfield, home to The Simpsons Ride, are just two examples of how Universal Studios immerses families in the world of film and television. After a year of closures due to COVID-19, Universal Studios Hollywood reopened this Spring with four brand new experiences.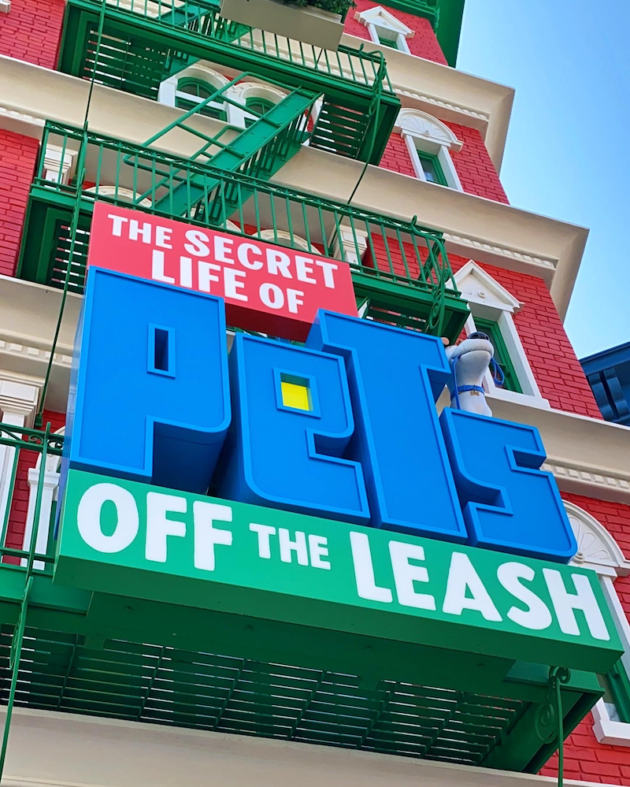 The Secret Life of Pets: Off the Leash! Ride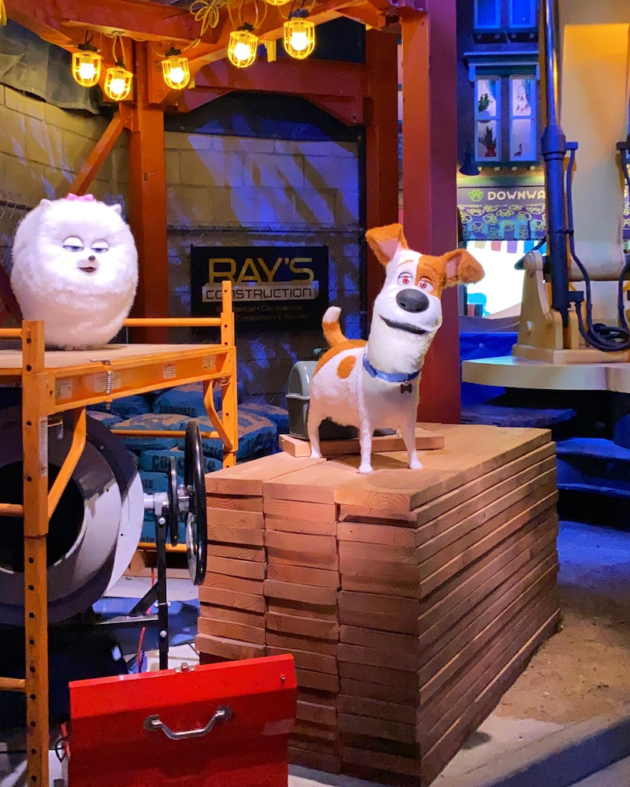 From the moment you step inside Katie's New York City apartment building, you are immersed in the world of The Secret Life of Pets. You may remember that the film explores what your pets are doing when you're not home. The Secret Life of Pets: Off the Leash! transforms guests into a stray puppy utilizing state-of-the-art optical enhanced gesture-tracking technology. Board your "cardboard box" (you may recall this is where Katie first finds her beloved Max as a puppy) and travel through a dynamic New York City landscape towards the Pet Adoption event to find your forever home.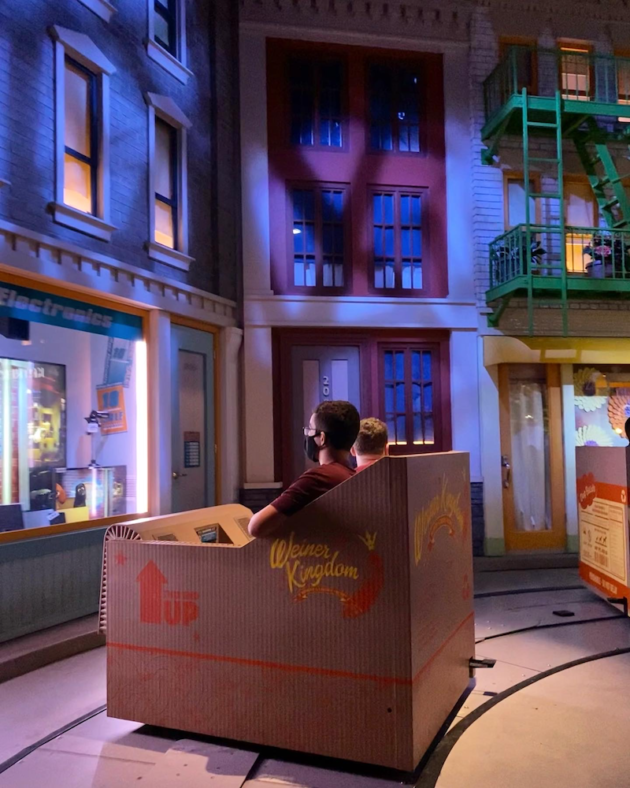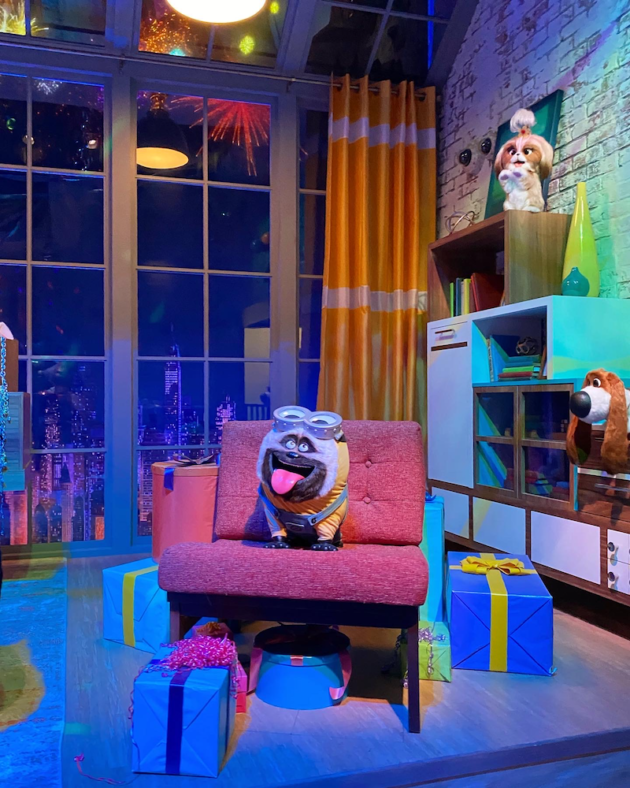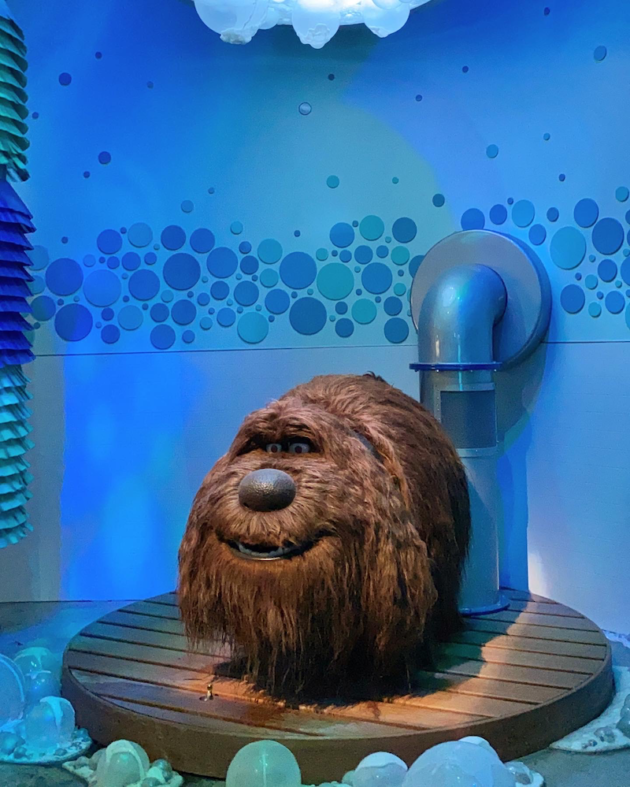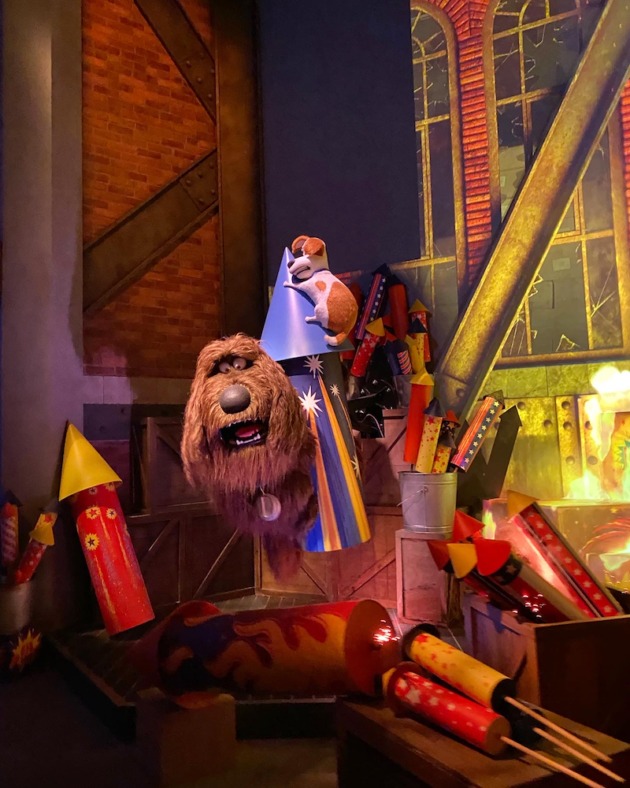 The Secret Life of Pets: Off the Leash! combines 64 technologically-advanced animated figures and original voice talent from The Secret Life of Pets films including Patton Oswalt as Max, Kevin Hart as Snowball, Eric Stonestreet as Duke, Jenny Slate as Gidget, Tiffany Haddish as Daisy, Lake Bell as Chloe, Dana Carvey as Pops, Chris Renaud as Norman, Hannibal Buress as Buddy, Bobby Moynihan as Mel, and Jessica DiCicco as Princess. The technology used to create these animated figures is impressive. Blinking eyes, eye and eyebrow movements, head tilts and head nods, moving mouths and smiles, ear curls and lip curls, and full torso twists and walking showcase the deptn of mobility and function programmed within each of these adorable characters. The experience is unlike any other theme park ride.
To complement the guest experience, Universal Studios introduced their brand new virtual line technology, which helps families maximize their time at the park. You can access the Virtual Line via the official Universal Studios Hollywood app or the Virtual Line kiosk located in the New York City subway station near the ride. Utilize either option to experience the ride based on the next available times.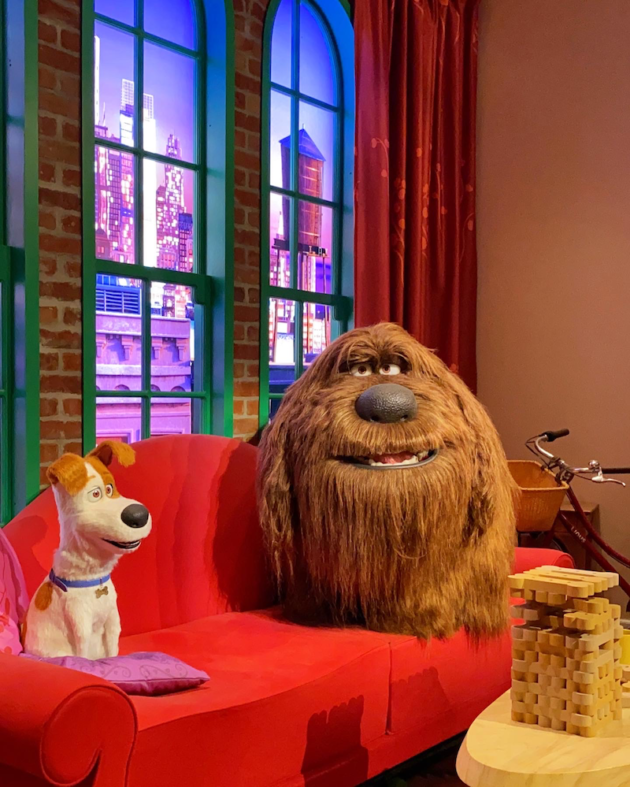 Additionally, the ride's immersive, non-traditional queue allows families the opportunity to explore the corridors of the apartment building, including dachshund Buddy's apartment, Snowball owner Molly's living room, and Max and Duke's apartment.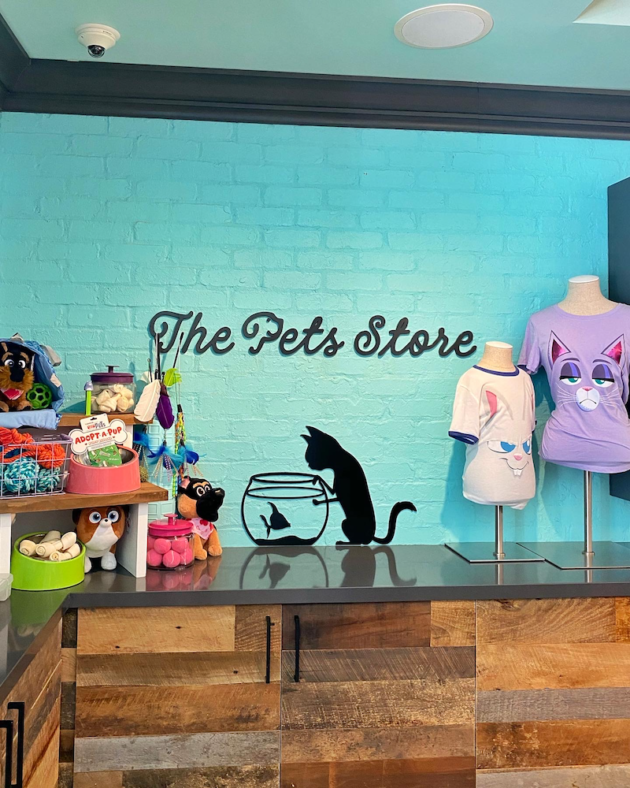 Don't forget to stop by The Pets Store to pick up your favorite The Secret Life of Pets Apparel, Plush, Toys, and Souvenirs.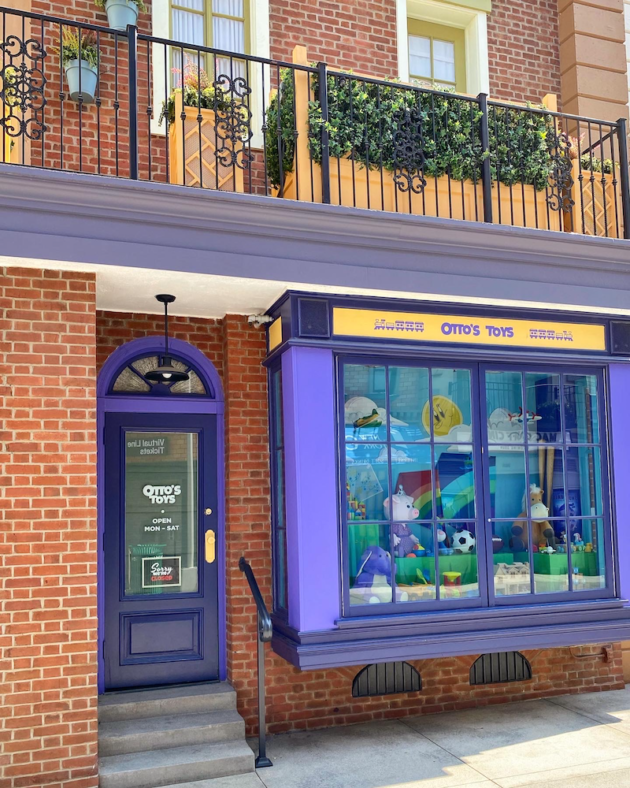 The Secret Life of Pets: Off the Leash! is located on Pets Place adjacent to the popular Despicable Me Minion Mayhem and Super Silly Fun Land attractions.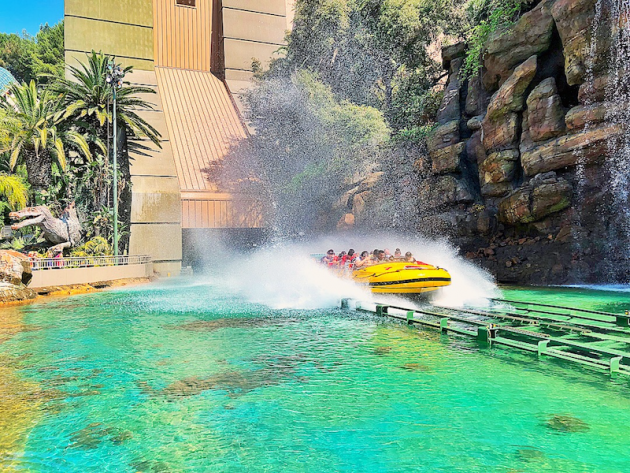 Jurassic World – The Ride
Jurassic Park was one of my father's favorite movies and when I was old enough, I immersed myself in Michael Crichton's novels which inspired the film series. In Jurassic World – The Ride, guests come face-to-face with the new Indominus rex and the aquatic Mosasaurus. Inspired by the Jurassic World films, the ride features Chris Pratt, Bryce Dallas Howard and BD Wong, who reprise their roles as Owen Grady, Claire Dearing and Dr. Henry Wu.
Formerly known as Jurassic Park: The Ride, the highlight of Jurassic World – The Ride is the Indominus rex, which families encounter during the ride's finale in a forceful battle with her arch-rival, the Tyrannosaurus rex. This fully-articulated lifelike Indominus spans nearly 55 feet horizontally from head to tail and over 22 feet vertically. Her presence is amplified by the authentic fluidity of her motions and synchronized movements.  The subtle blinking of her eyes, the flexing of her arms and claws, and the clenching of her jaw as she bears her razor-sharp teeth amaze and heighten guests' senses as she lunges from her hillside setting, right before they descend the giant waterfall to escape her grasp.
Jurassic World – The Ride is an exhilarating experience and one in which you will get wet! Be sure to experience the new Raptor Encounter where Blue, the infamous Velociraptor from Jurassic World engages families with face-to-face encounters. You'll also meet a baby Raptor and her handler and a life-size Triceratops outside the entrance to Jurassic World – The Ride. Lastly, young children can explore and excavate dinosaur fossils at the new interactive Dino Play area, adjacent to the ride's entrance.
Minion Café
Throughout the park, families will find a diverse selection of food. Their latest eatery, Minion Café, is located in Super Silly Fun Land and offers an eclectic menu including traditional, comfort foods like grilled cheese and tomato soup and a pork ramen bowl. Looking for something sweet? Their Unicorn Cupcake and Nutella Banana Pudding are Gru-approved! The restaurant is located near the Despicable Me Minion Mayhem Ride.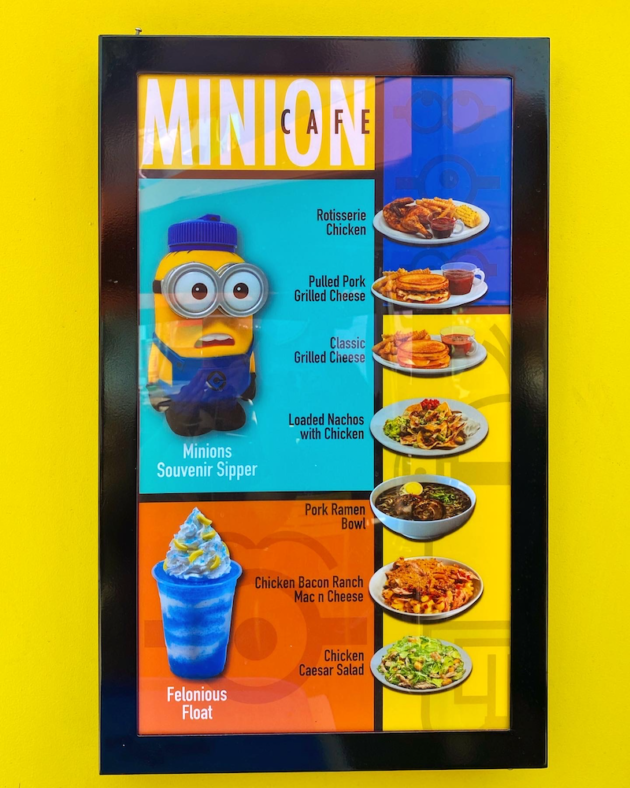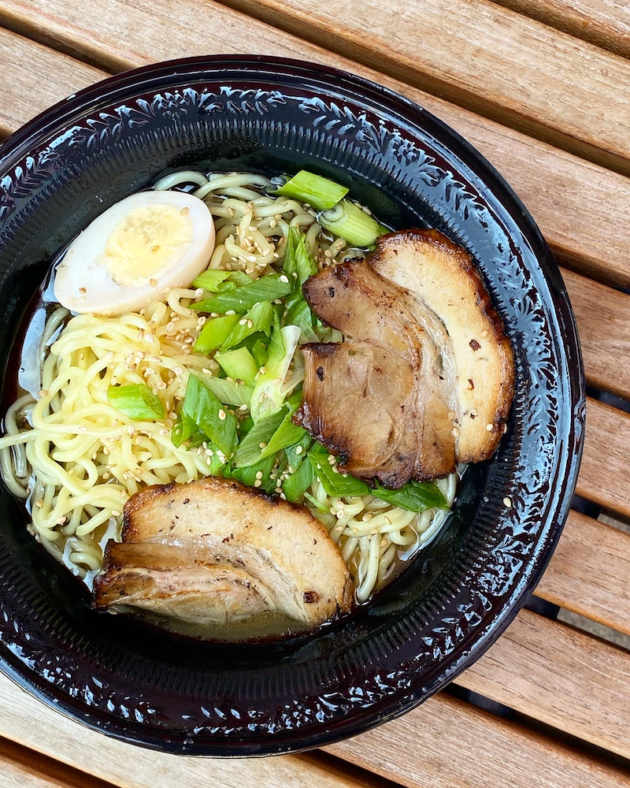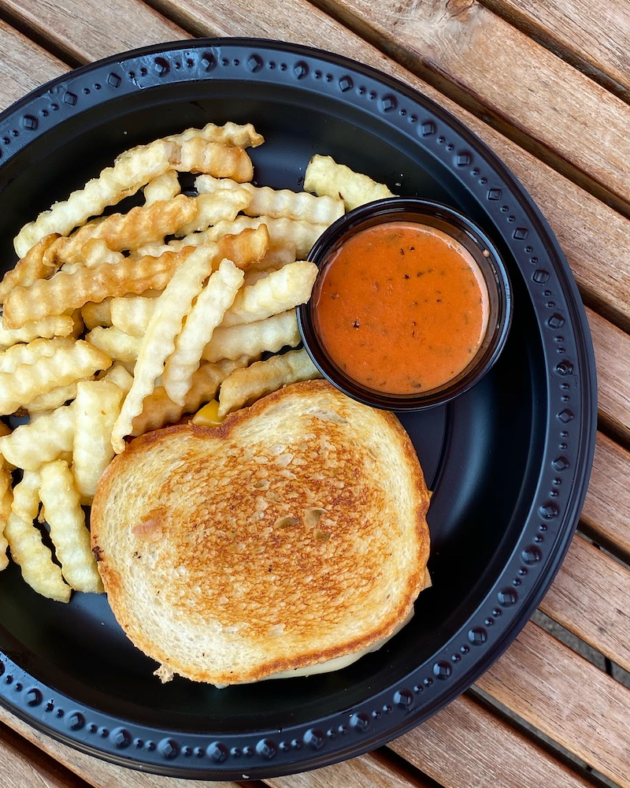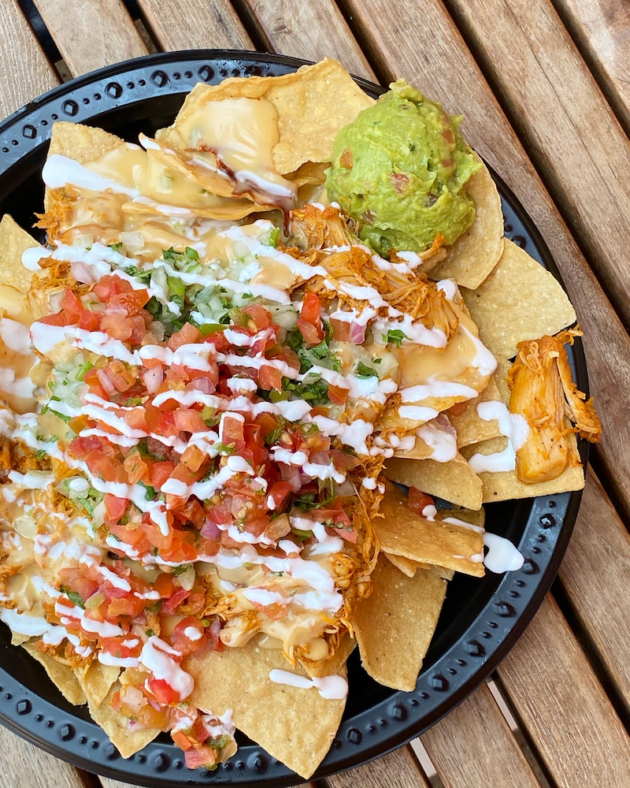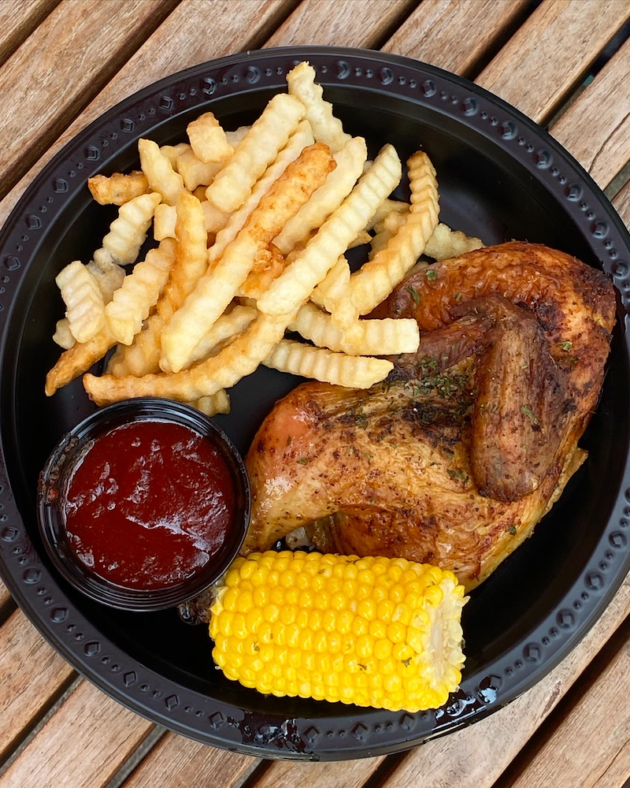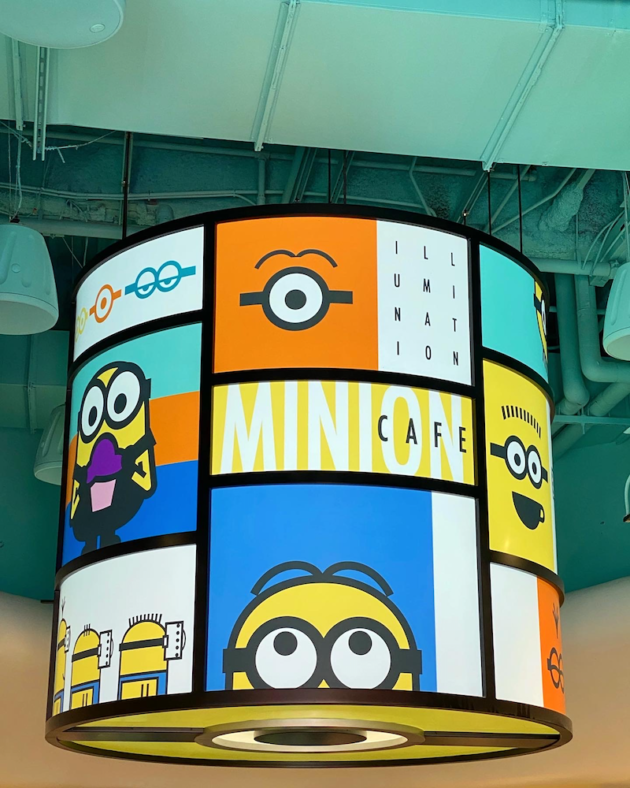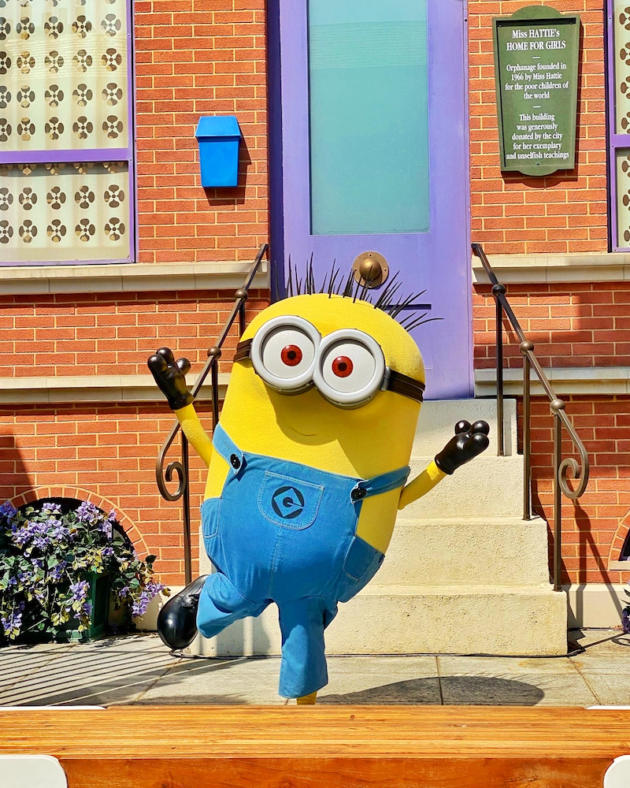 NBC Sports Grill & Brew at Universal CityWalk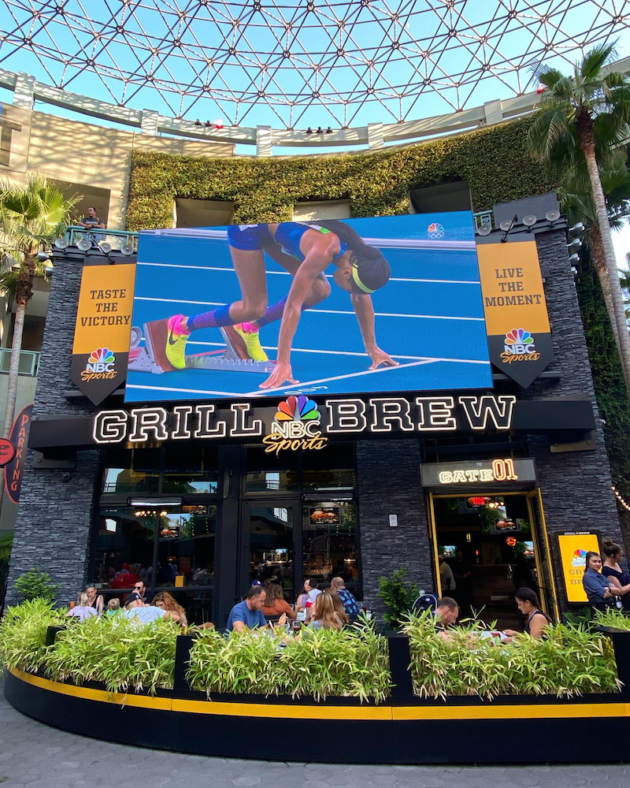 While at Universal Studios Hollywood, we always dine at one of the restaurants located at Universal CityWalk. Plus, I have to get my Voodoo Doughnut fix! CityWalk just debuted their newest sports-themed restauarnt, NBC Sports Grill & Brew. The venue features state-of-the-art HDTV screens to catch your favorite game (or the Olympics going on right now).
With continous broadcasting and in-depth sports coverage, NBC Sports Grill & Brew features converted shuffleboard and foosball tables amid sports-inspired décor, including specially commissioned art pieces and a custom neon NBC peacock logo. If you enjoy dining al fresco, you'll be privvy to the venue's 23 feet by 13 feet HDTV monitor for the latest sports action.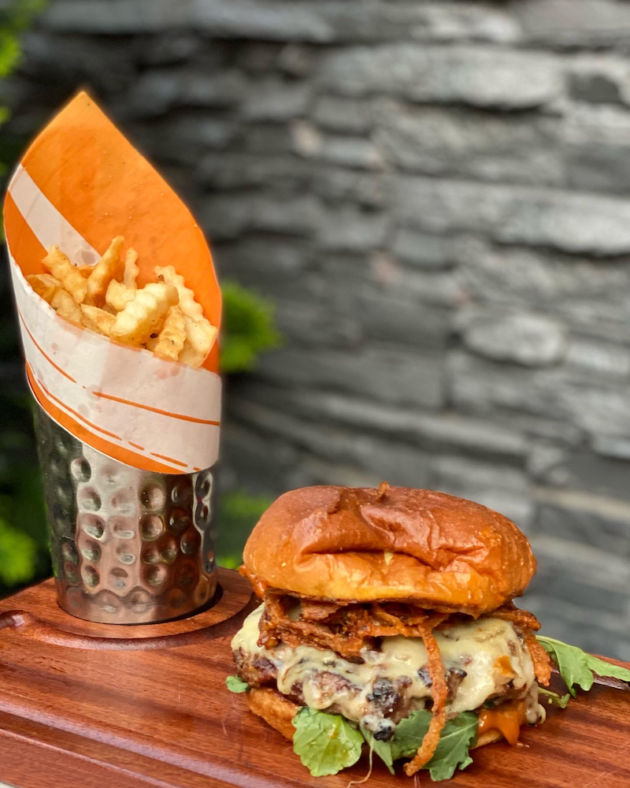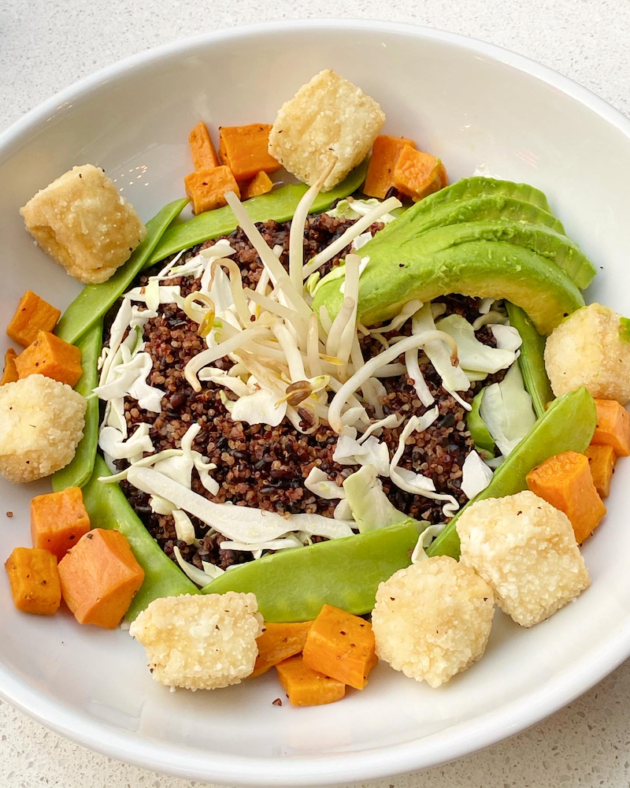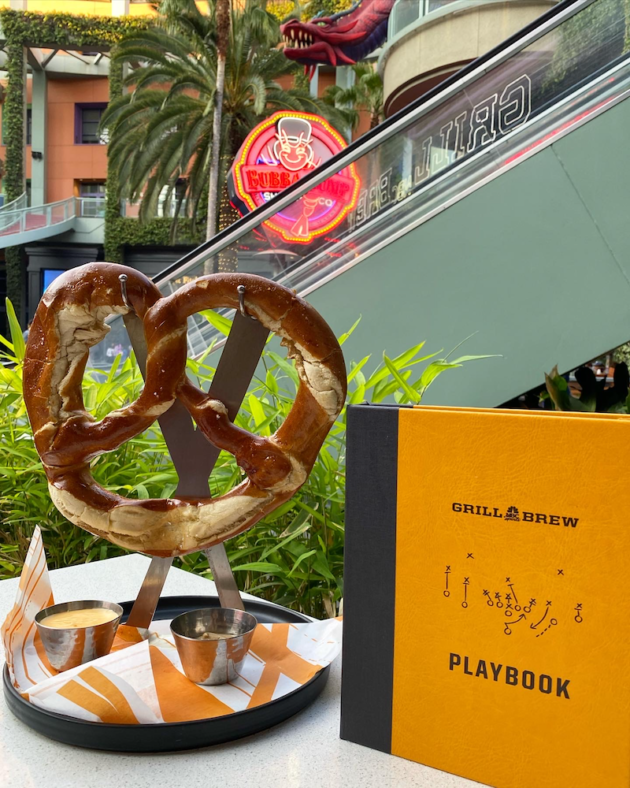 The menu was crafted by Executive Chef Marie Grimm who's fresh take on traditional pub fare includes tasty appetizers, flavorful sandwiches and burgers, fresh salads, hearty grain bowls and indulgent desserts. A full bar houses an extensive selection of over 40 beers, including the 862 as an IPA or seasonal draft custom-made to the Universal CityWalk Hollywood location. Diners can customize their beverages, create their own beer flight, build their own mule cocktail or select from a list of craft cocktails and wines. It should be noted that the menu includes vegetarian, vegan and gluten-free options.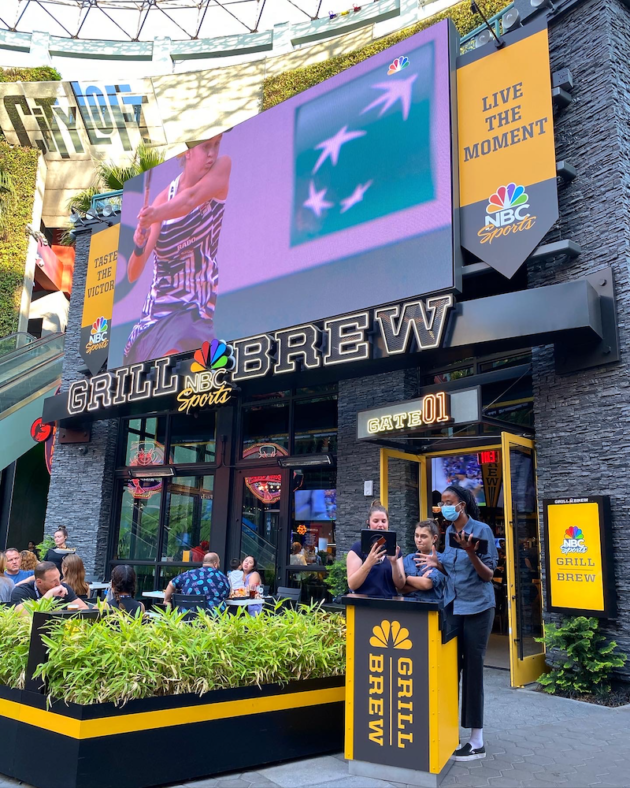 Best Tips for Visiting Universal Studios Hollywood
Arrive early! We parked and arrived right before opening and headed straight to The Secret Life of Pets: Off the Leash! Ride (the wait time was 5 minutes). I recommend starting with the most popular rides including Jurassic World and Harry Potter and the Forbidden Journey, which tend to have longer wait times midday.
Invest in Universal Express! Universal Express is the best money you can spend at the park. The ticket includes on-time express access to each ride, attraction, and seated show and will save you a lot of time. We were able to experience every show and attraction on our must-do list thanks to Universal Express.
Download the Universal Studios app! THhe Univeral Studios Hollywood app features interactive maps, wait times, and showtimes. Use the app to create your own itinerary, set a parking reminder, and locate every restaurant, shopping location, and restroom. You can also use the app to access the Virtual Line.
Pack a bag! Daytime and evening temperatures can vary greatly. Pack a sweater or light jacket for evenings and do not forget a change of clothes if you plan to ride Jurassic World (spoiler alert…you will get wet!). And, if you have kids, consider packing a swimsuit and a towel for the water-play area at Super Silly Fun Land.
Make a Universal CItyWalk Reservation! If you plan to dine at Universal CityWalk, be sure to make a reservation.
Headed to Universal Studios Hollywood this summer? Visit UniversalStudiosHollywood.com for tickets, park information, and more.