I don't need many excuses to bake, and given that we're just one week away from Valentine's Day, I decided that we were in need of a serious chocolate fix!  Cookie and cupcakes seem to be the tradition during this time of year, but I wanted to do something different…something unique…something that incorporated a variety of the traditional sweets and treats you see during this time of year.
If you know me, then you know I always prefer to bake from scratch, but when time is limited, I often resort to mixes that still allow me the opportunity to bake without having to come up with an original recipe on my own.
In anticipation of Valentine's Day, Walmart challenged us to take a few specific products and exercise a bit of creativity with them.  Here is what I had to work with: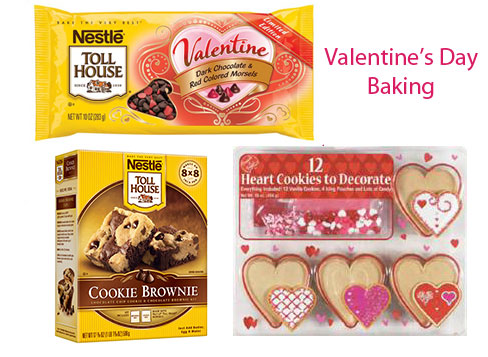 NESTLÉ TOLL HOUSE Cookie Brownie Kit
NESTLÉ TOLL HOUSE Valentines Morsels
Valentine's Heart Decorating Kit
The very first thing I did was purchase a few festive, colorful Valentine's Day decor items including themed plastic serving platters, red table covers, and heart-themed table accents. If you have school parties, you can purchase a few of these without worrying about whether or not your child brings them back since they are so affordable.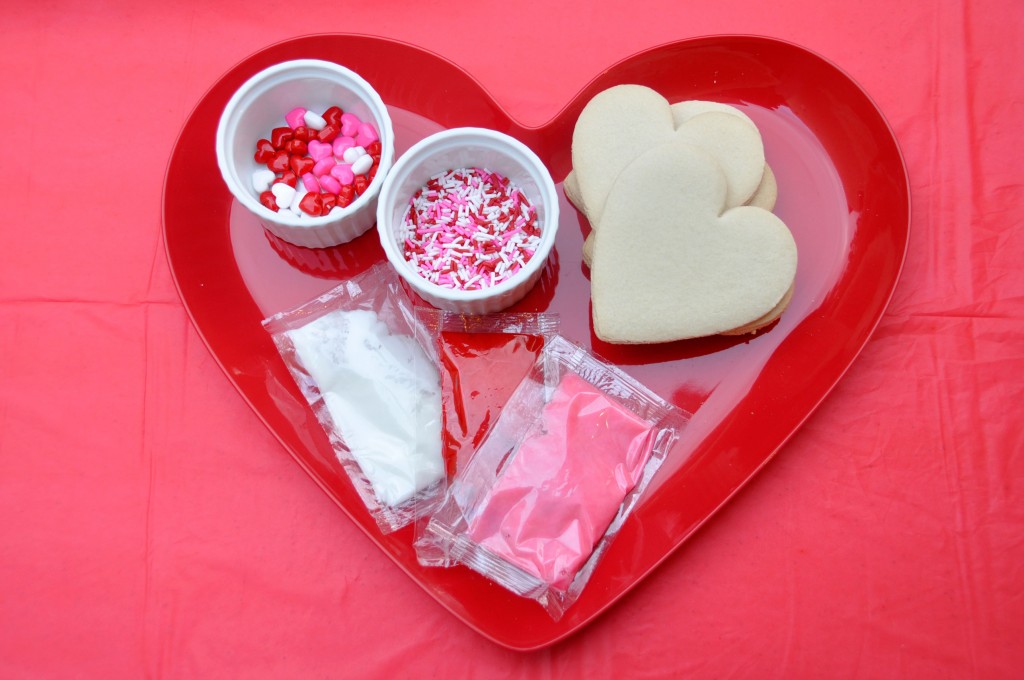 Because of the stringent rules regarding food allergies in my kids' schools, home-baked goods are no longer allowed for class parties.  So we opted to use the Valentine's Heart Decorating Kit at home with our kids as a fun, food-craft activity.  The kit comes with 12 vanilla cookies, pre-made icing in red, white, and pink colors, and Valentine's Sprinkles and Heart Candies.  It's ideal for young children like my own, that don't necessarily have the dexterity or patience for made-from-scratch cookies.  However, if you have a child with food allergies (like my son) or you are concerned with artificial ingredients, this is not the best option.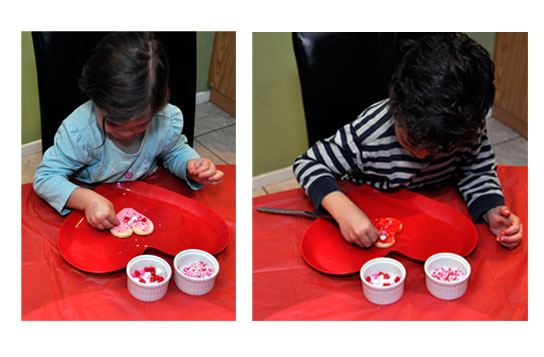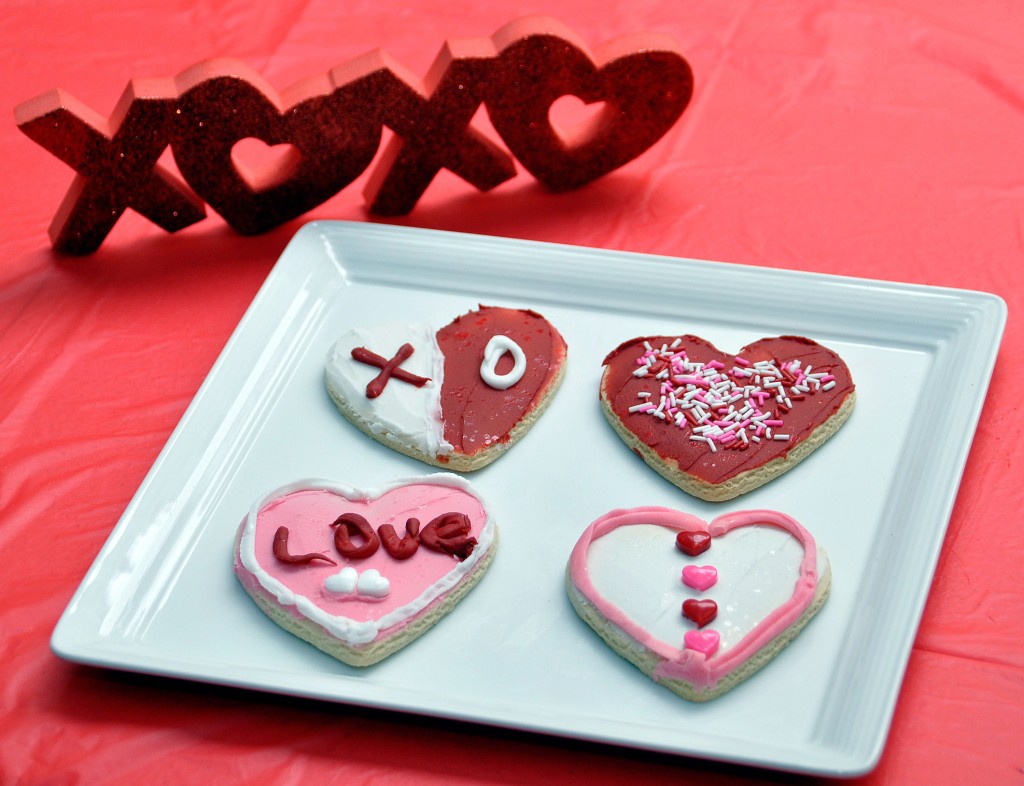 While I prepared a batch of cheesecake bites (more on that in a moment), my children decorated the sugar cookies and had a lot of fun doing so. We opted to take the decorated cookies and give them to our neighbors!
Just in time for Valentine's Day, NESTLÉ introduced their new Limited Edition Dark Chocolate and Red Colored Morsels. So I decided to use those in place of the Semi-Sweet Morsels that are included with the Cookie Brownie Kit.  And just to elevate the recipe a notch, I decided to make a cheesecake mixture to fill the cookies and brownies with.  Here is my recipe!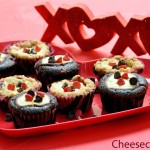 Chocolate Chip Cookie & Brownie Cheesecake Bites
Ingredients
1

NESTLÉ TOLL HOUSE Cookie Brownie Kit

1/2

package NESTLÉ TOLL HOUSE Valentines Morsels

8

ounces

of Light Cream Cheese

1

egg

3

Tablespoons

of sugar

1

teaspoon

of vanilla
Instructions
Preheat oven to 325

Prepare cookie and brownie batters separately (do not combine) replacing the semisweet chocolate chips with the Valentines Morsels in BOTH batters

In a separate bowl, whip cream cheese with egg, sugar, and vanilla until creamy

Fill 6 muffin cups with the brownie batter and 6 muffin cups with the cookie dough

Using a pastry bag (or simply use a Ziploc bag with a small hole cut out), fill the center of each muffin cup with the cream cheese mixture

Bake for 25-30 minutes, or until a toothpick inserted comes out clean

Once cooled slightly, top with additional Valentines Morsels
Traditionally, you would use NESTLÉ's Cookie Brownie Kit for  a truly indulgent bar, giving you the best of both treats which are a favorite amongst families.  But separating the mixtures out and turning them into mini cheesecake bites was divine (and super easy).  Since you don't have to come up with your own cookie or brownie recipe, you'll save a ton of time.  The cheesecake mixture compliments both batters well although my favorite were the brownie cheesecake bites.
All of the above baking products can be found at your local Walmart. And for additional season baking inspiration, visit the Nestlé Solutions Center.

Recipe, Images: Rockin' Mama. All rights reserved.
Latest posts by Caryn Bailey
(see all)