I worked out most days of the week, consulted a trainer, and ate as clean as possible, all to no avail. After years of feeling self-conscious and buying every pair of Spanx I could find, I was finally ready to make a change. I scheduled my first consultation for abdominoplasty with Dr. Von Maur at CosmetiCare. Because I hide my imperfections so well, he did not immediately know why I was in his office. I have a small-ish waste, and my weight is healthy. My main question was, am I a candidate for a tummy tuck?
This post is part of a sponsored campaign with CosmetiCare.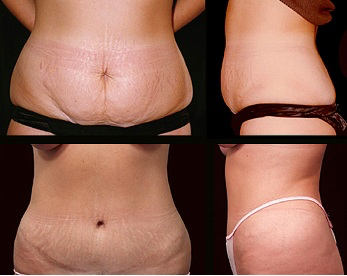 What is a Tummy Tuck (aka Abdominoplasty)
Abdominoplasty, also known as a "tummy tuck," is a surgical procedure where excess fat and skin are removed. During the surgery, weakened or separated muscles are restored and tightened to create a smoother, firmer abdomen. People who seek this surgery have an abdomen that protrudes or loose, sagging skin. While the most common patients to seek out this procedure are those who have had children, those who have had significant fluctuations in weight may also consider abdominoplasty. The most common cause of loose skin is aging, heredity, pregnancy, prior surgery, and significant weight change.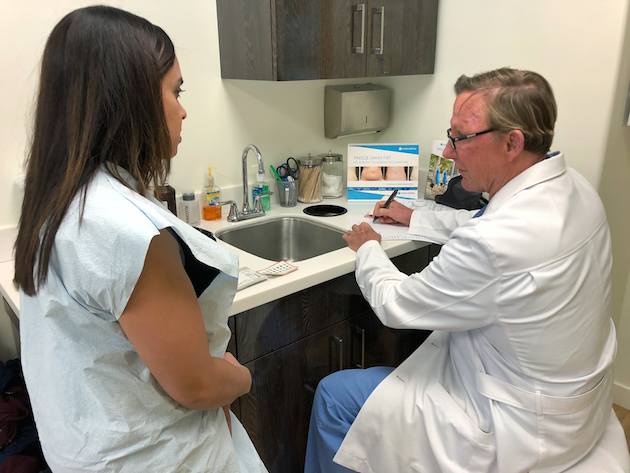 Am I A Candidate for a Tummy Tuck?
The ideal candidate for abdominoplasty is physically healthy and has maintained a stable weight. You should want to have the procedure and have realistic expectations of the end result. Both women and men choose to have abdominoplasty for the following reasons:
He/she is unable to tighten the skin and underlying muscles around the stomach through exercise
He/she has excess belly fat and loose/sagging abdominal skin/muscles. This may be due to pregnancy or significant weight loss.
He/she has lost skin elasticity in the abdominal area as a result of age.
He/she has lost a significant amount of weight with resultant excess skin.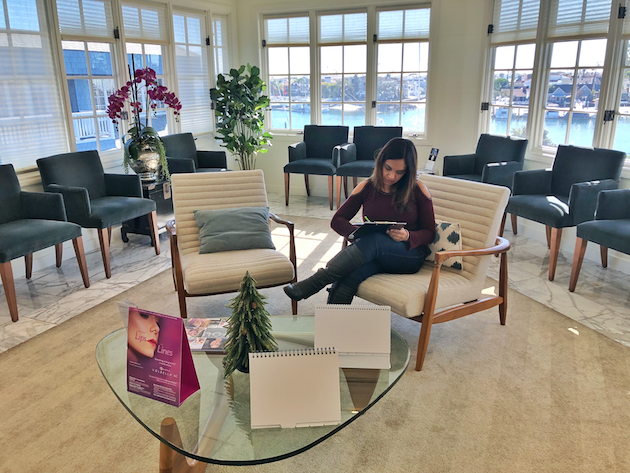 Because abdominoplasty is an elective procedure, those considering the surgery should be in excellent health and able to tolerate anesthesia. Anyone who has a history of problems with their heart, lungs, kidneys, nutrition, or healing, should consult their physician, to determine if they should undergo this procedure.
If you are planning to have more children, you would want to delay abdominoplasty until after your last pregnancy. Women who have undergone pregnancy and sustained stretch marks should understand that while some of those stretch marks may be removed or improved after the tummy tuck, the procedure cannot technically correct them.
Lastly, abdominoplasty is not a method of weight loss and should not be used for that purpose. Any weight fluctuations after the surgery can alter the results of a tummy tuck. Those with generalized obesity might consider losing weight before having abdominoplasty.
3 Types of Tummy Tucks
While a majority of people who seek abdominoplasty will receive a full tummy tuck, there are technically three variations of this procedure.
A partial or mini tummy tuck is designed for those who have loose skin and stretch marks below the belly button. The ideal candidate has firm abdominal wall muscles with little excess fat tissue. The surgery is completed by creating a smaller incision than a full tummy tuck to tighten loose muscles and remove excess skin. A mini tummy tuck is shorter in duration and often results in a faster recovery.
A classic or full tummy tuck involves the removal of excess skin and tightening of abdominal muscles along the full length of the abdominal wall. The incision is often extended from hip to hip and a second incision is made around the navel to achieve a natural look.
An extended tummy tuck is ideal for those who have lost a significant amount of weight. The ideal candidate has excess loose skin and or significant laxity in the abdominal walls. The procedure involves the removal of excess, hanging skin from the upper and lower abdomen and the flanks, and tightens the muscles in the abdominal wall. The incision may extend beyond the hip area to the lower back.

Tummy Tuck Alternative (Abdominoplasty v. Liposuction)
Liposuction is a surgical procedure that removes fat cells in order to target one or two problem areas such as the hips, things, abdomen, buttocks, face, and neck. The ideal candidate will have firm skin elasticity. Those with loose, hanging skin may actually find the area looks worse after liposuction and would opt for abdominoplasty.
After liposuction, you can often return to work within a few days and full range of activities in two weeks. The full results can be expected over the course of three months with significant improvement after 4-6 weeks.
After abdominoplasty, you can resume light activities after two weeks. More strenuous activities can be added in after six to eight weeks. While scarring will be noticeable initially, over time, it will start to diminish with significant improvement after 6-12 months.
After consulting with Dr. Von Maur at CosmetiCare, we agreed that abdominoplasty would give me the results I was looking for. Since I am a candidate, I decided to schedule the procedure around the holidays. I am excited about finally feeling confident about my body and improving those areas that I could never change with diet and exercise alone.
You can read more about my experience with abdominoplasty below:
Postpartum Weight Loss and Excess Abdominal Skin Treatment Options

Exclusive CosmetiCare Discount
If you have been considering liposuction or a tummy tuck, be sure to visit Cosmeticare for a free consultation. Before you visit, be sure to check out their online service, "New Look Now." "Try on" procedures without leaving your home. If you are thinking about booking a service at Cosmeticare, you can save 10% on all treatments using the code Caryn100. 
Sources:
American Society of Plastic Surgeons
CosmetiCare
American Board of Cosmetic Surgery