One of the very first films I had the privilege of covering as a writer was Gnomeo and Juliet. The computer-animated fantasy film was loosely based on Shakespeare's Romeo and Juliet and showcased classic and original songs by Elton John. In the story, Gnomeo (James McAvoy) and Juliet (Emily Blunt) face a number of obstacles, not the least of which is their namesake. Caught in a feud between neighbors, they must triumph in order to find lasting happiness. Earlier this year, a sequel was released titled Sherlock Gnomes.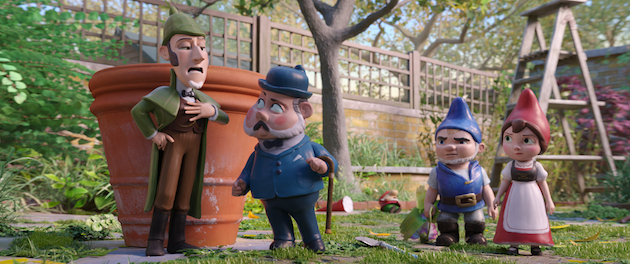 Sherlock Gnomes
Gnomeo and Juliet are back in a phen-gnome-nal adventure within the secret world of the garden gnomes. In the sequel, Gnomeo and Juliet find that their friends and family have gone missing and seek out help from the legendary detective Sherlock Gnomes (Johnny Depp). Together, they embark on quest that takes them beyond the garden walls across the city on a journey to save the day and bring home the gnomes. James McAvoy and Emily Blunt reprise their roles and the film features new music from Elton John, Bernie Taupin, and Mary J. Blige.
Learn How to Draw Sherlock Gnomes
Celebrate the home entertainment release of Sherlock Gnomes with a drawing tutorial from Art for Kids Hub. Kids can learn how to draw Watson, Juliet, Gnomeo, Bunny, and Sherlock Gnomes.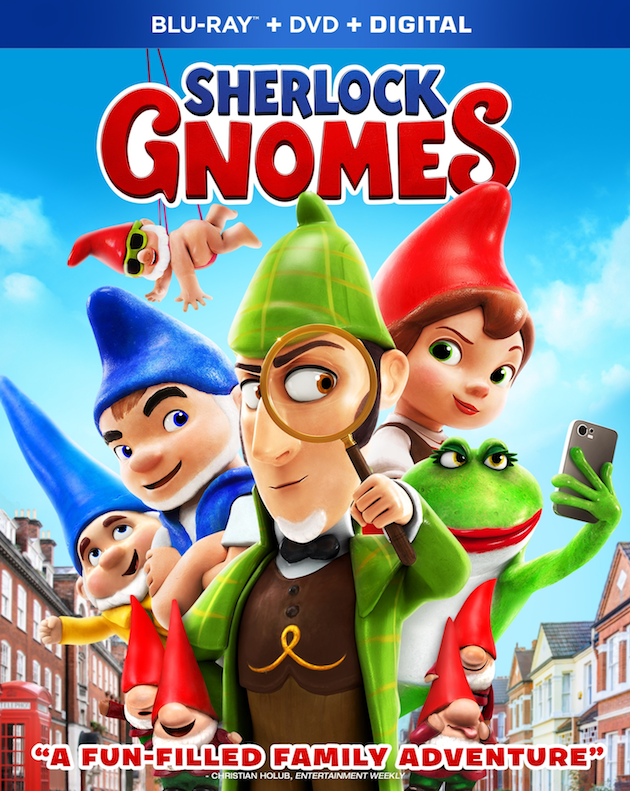 Sherlock Gnomes Blu-ray Bonus Features
Sherlock Gnomes is now available on Blu-ray, DVD, and digital. Bonus features are included in the Blu-ray combo pack and include the following:
Gnome is Where the Heart Is: Go behind-the-scenes with the all-star cast
All Roads Lead to Gnome: London Locations in Sherlock Gnomes
Miss Gnomer: Mary J. Blige and the Music of Sherlock Gnomes
Stronger Than I Ever Was:  Enjoy the brand new music video performed by Mary J. Blige
How To Draw:  Learn how to draw your favorite characters:

Sherlock Gnomes
Watson
Moriarty
Goons

Animating Sherlock Gnomes: Discover the magic behind the movie's animation
Sherlock Gnomes Printables, Coloring Pages, and Activity Sheets
Download our free Sherlock Gnomes printables, coloring pages, and activity sheets.
Sherlock Gnomes Coloring Pages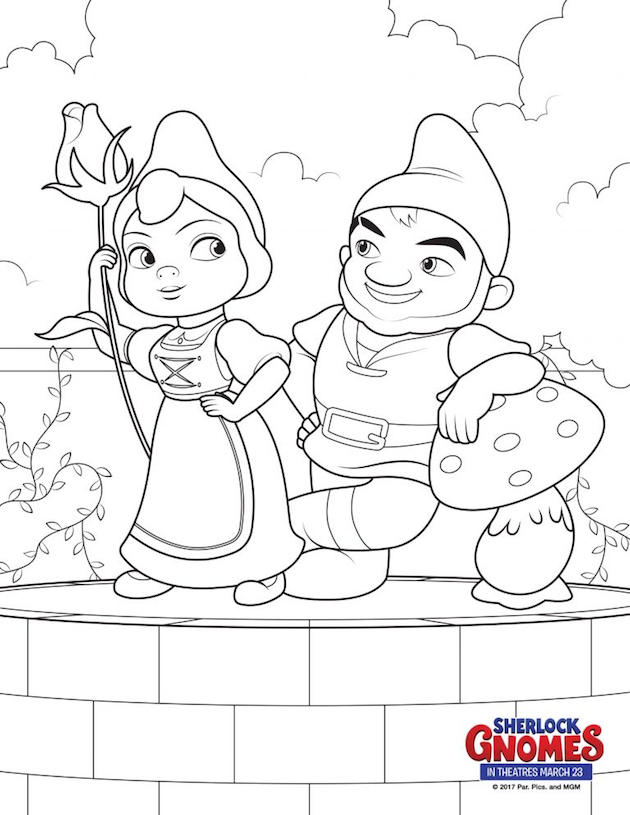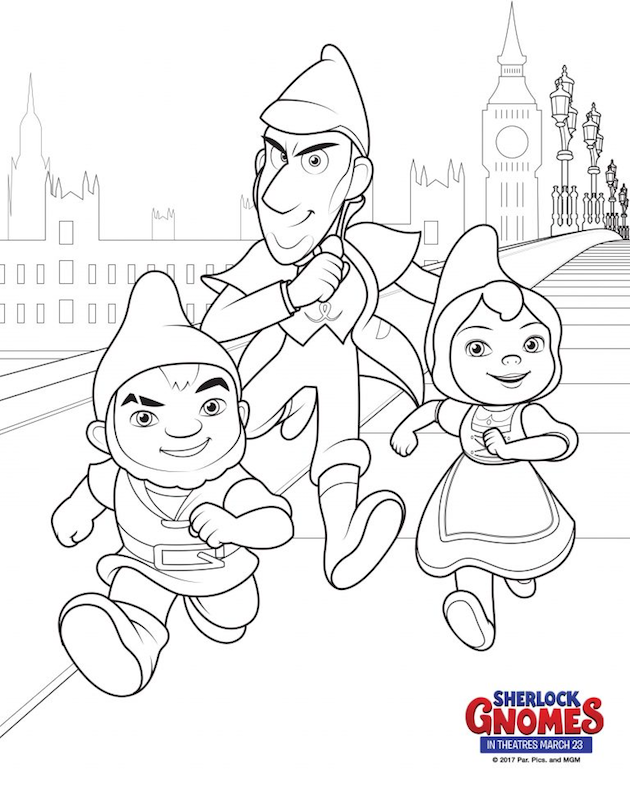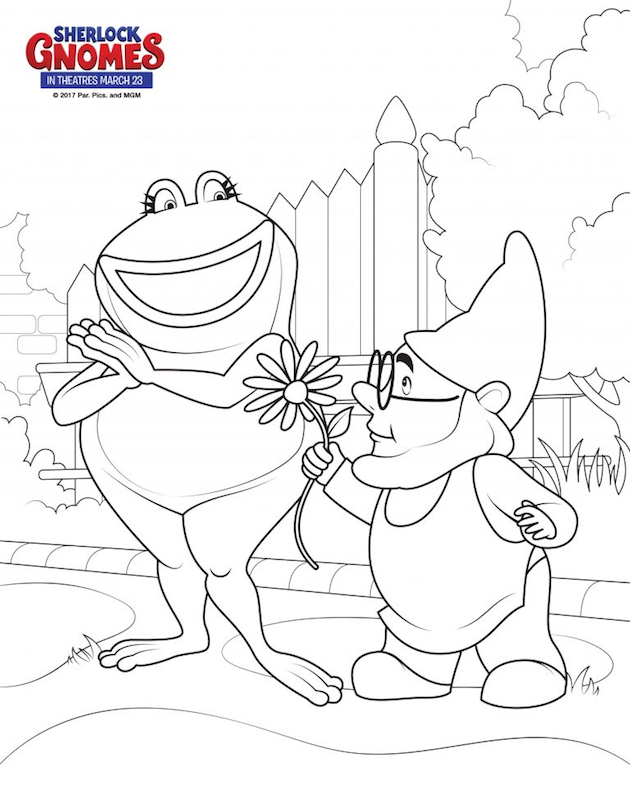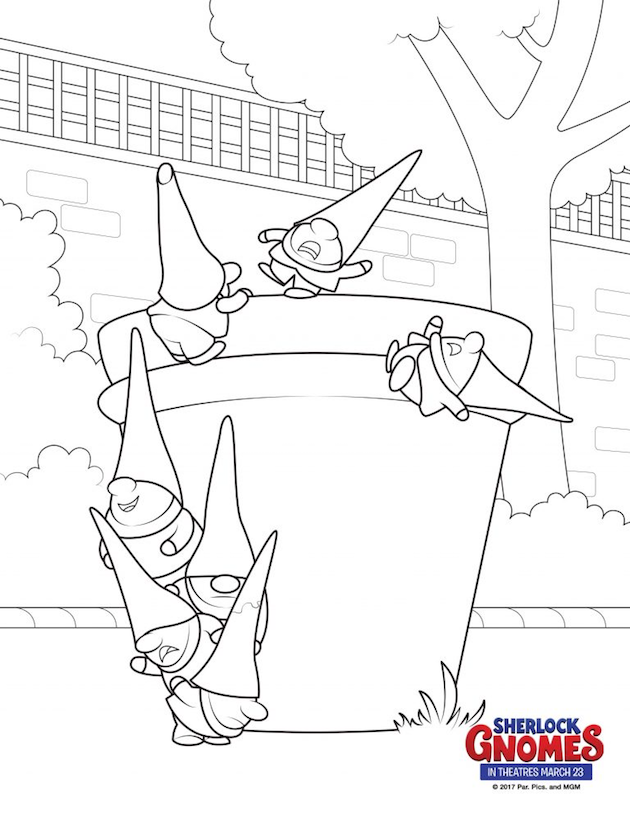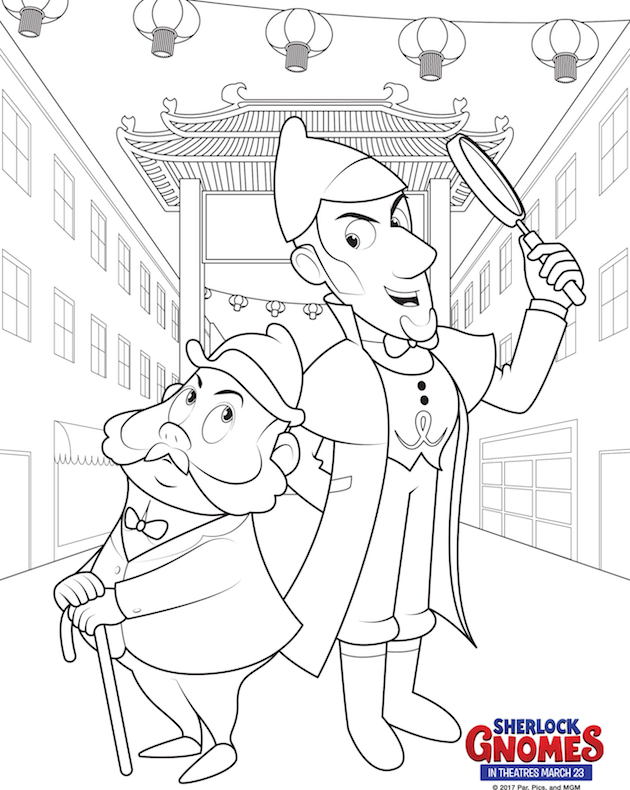 Sherlock Gnomes Activity Sheets