This Friday, Shakespeare's epic love story is cleverly retold when Gnomeo & Juliet debuts in theaters nationwide.  The animated film was directed by Kelly Asbury from Shrek 2 and stars James McAvoy and Emily Blunt as two garden gnomes from feuding families who happen to fall in love.  The film also features the voice talents of Michael Caine, Patrick Stewart, Ozzy Osbourne, Dolly Parton, and Hulk Hogan and showcases classic and original songs from Elton John.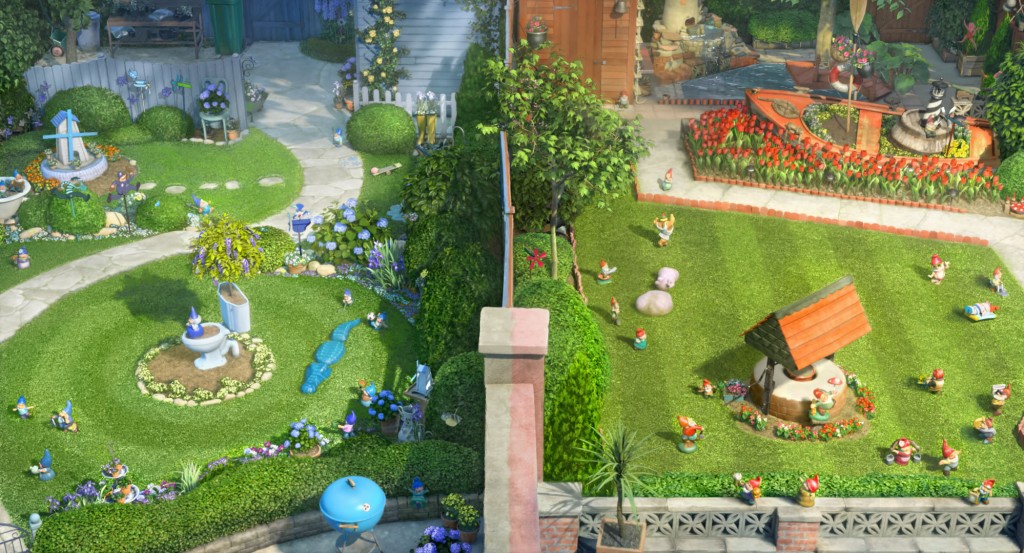 I'm not certain that I would have ever bridged the two together (garden gnomes and a tragic love story), but the film is brilliant.  The film is reverent to the classic story, although it's retold with an appeal towards today's audiences. Gnomeo & Juliet also spans a wide range of audiences and I believe adults and children will find the film humorous and poignant.  Children as young as my son will grasp the basic message that love conquers hate.  Adults will catch the humorous quips and Shakespearean references, including the fact that the story is set in the historic city of Stratford-Upon-Avon.  I don't think Shakespeare would have been disappointed.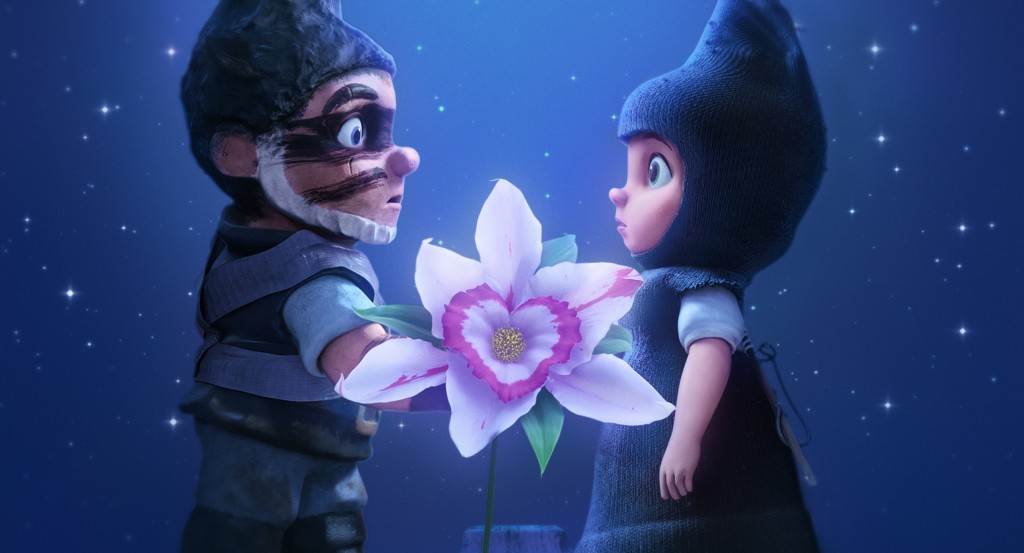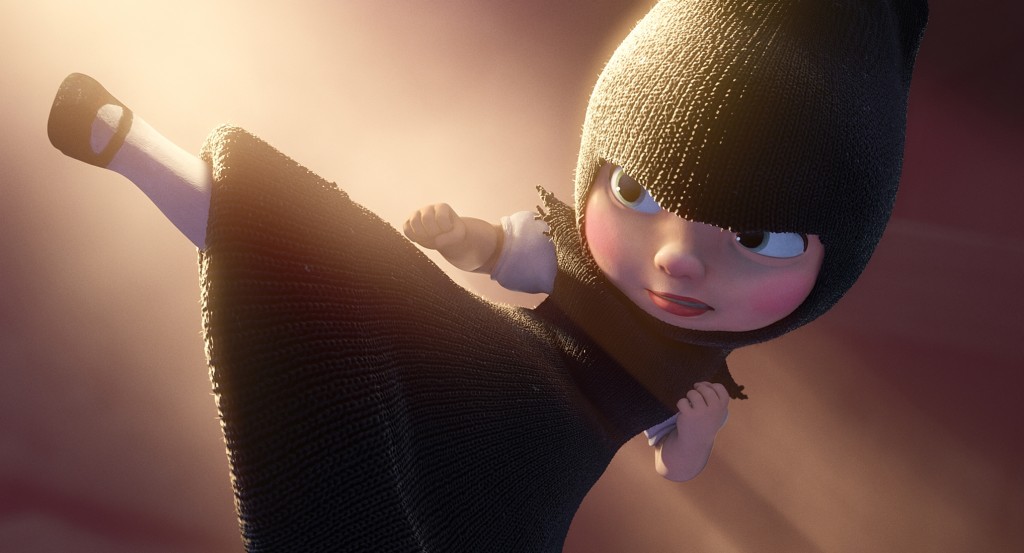 The film bears many semblances to the original story.  There is a feud who's origins are unknown.  Two teenagers work to keep their forbidden love hidden.  There is tragedy and misunderstanding.  But in the end, the "reds" and the "blues" end their feud and the "star-crossed lovers" live happily ever after.  It's the ending we all desire in Romeo and Juliet.
The film, at first glance, is lighthearted and comical.  The music is catchy and the characters are strangely adorable.  But it is in those moments where Gnomeo & Juliet meet, or when the audience is taken back to the time when Featherstone was separated from his love, that we become immersed in the characters and their story.  There is a lesson to be learned.  Hate still exists…people become separated by misunderstandings…and we realize that as many times as we've all heard the tragic story, it's worth repeating.
I've seen the film three times…and each time, something different has caught my attention. You'll laugh…you'll think…you may even cry… But in the end, I hope you come away from the movie believing that love truly can overcome hate.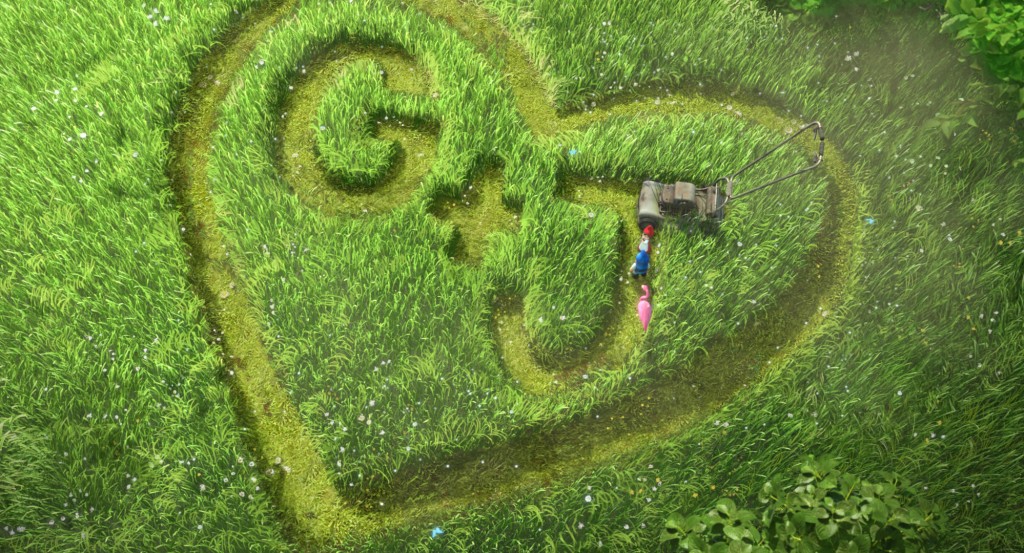 Stay tuned! Several of us had an opportunity to interview the director, Kelly Asbury, James McAvoy, Emily Blunt, and Elton John and I'll be sharing some of those interviews with you soon.
If you're in the Los Angeles area, you can see Gnomeo & Juliet in 3D at the El Capitan Theater during it's limited engagement. This weekend, you can celebrate Valentine's Day before the movie at the Disney Soda Fountain & Studio Store. For $25, you'll receive a three course dinner by Crumble Catering including Japanese kabocha butternut squash-mascarpone lasagna, stuffed chicken breast with julienne vegetables and sun dried tomatoes, port wine reduction, South Beach key lime pie, and chocolate raspberry mousse cake.  For more information or to make reservations, just visit their website or call 1.818.845.3110.
And, if you have small children, you might consider taking them to Tiny Tot Tuesday on February 15th at 10:00 am.  During this screening, the lights are slightly dimmed and the sound level is reduced.  Right now, you can get tickets for $9.00 if you use the code "Mommy" when you order in person at the box office or by calling 1.818.845.3110.
No compensation was received for this post.  I attended a screening of the movie which helped facilitate this review.