As we approached the Sea Lions currently being rehabilitated at SeaWorld's Rescue Center, our temptation to engage is thwarted by the fact that these animals are wild, and as such, their playfulness is slightly deceptive. Our latest venture to SeaWorld took us behind the scenes to their Rescue Center to learn about their commitment to rescuing and caring for marine animals. On this particular outing, we had the rare opportunity to see Guadalupe Fur Seals and some impressive-looking green sea turtles. We also got our glow on during SeaWorld's nighttime celebration, Electric Ocean!
This post is in partnership with SeaWorld San Diego.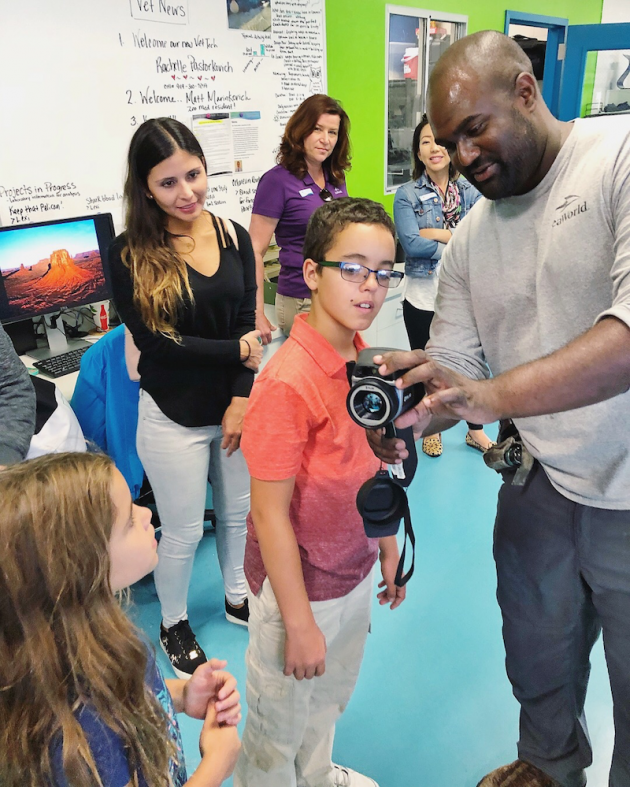 Animal Rescue and Rehabilitation at SeaWorld
Every time we visit SeaWorld San Diego, my kids talk about their experience behind-the-scenes at the Rescue Center for weeks with their friends. This is hands-down our favorite thing to do at the park, offering guests an inside look at SeaWorld's rescue and rehabilitation efforts.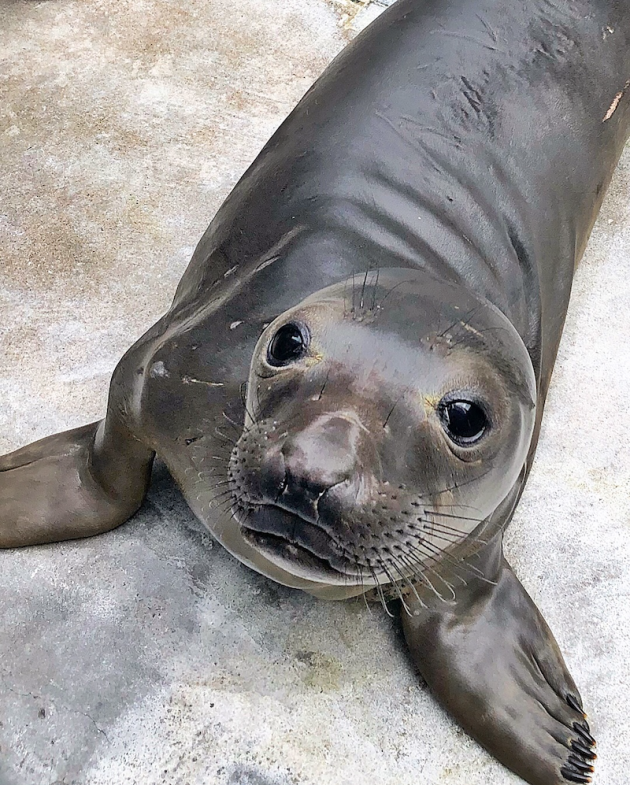 Over the past 50 years, SeaWorld San Diego has rescued over 31,000 sick, injured and orphaned animals. As we learned during our tour, SeaWorld's intent is always to return these animals to the wild. Their medical team uses technological advancements, such as heat sensors, to identify areas of injury in animals that may not be seen to the naked eye. Their "hospital" is equipped with the supplies and machines needed to diagnose and treat these animals.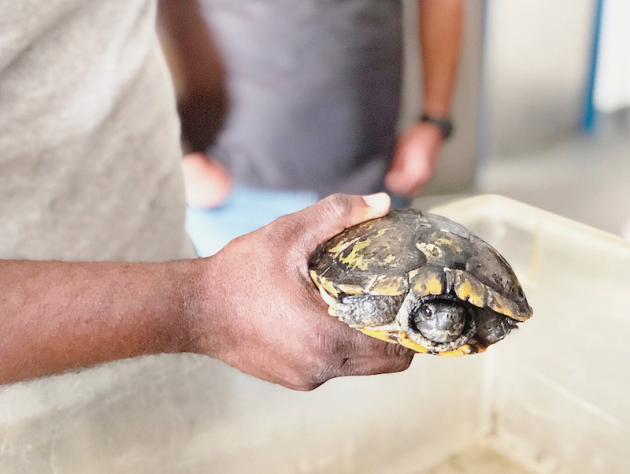 SeaWorld partners with local agencies in San Diego to provide rescue efforts 24 hours a day, 7 days, a week, every single day of the year.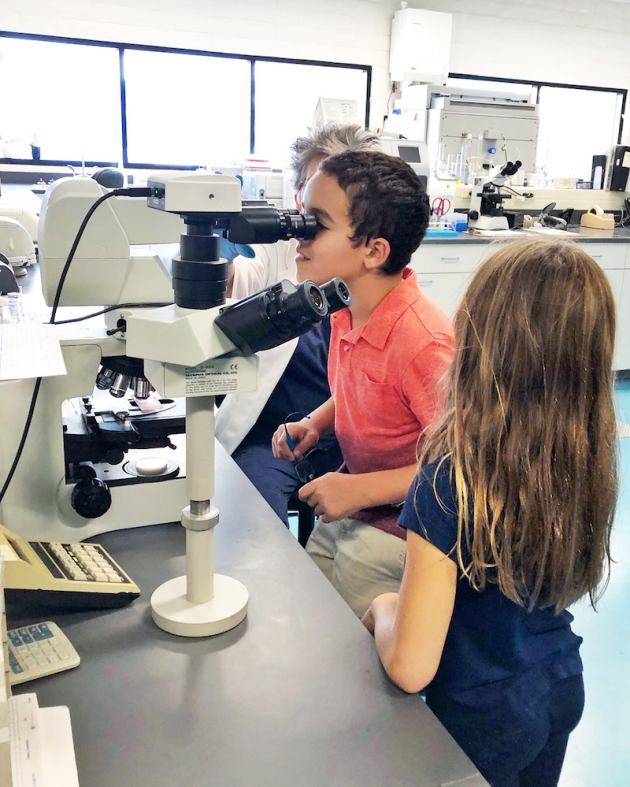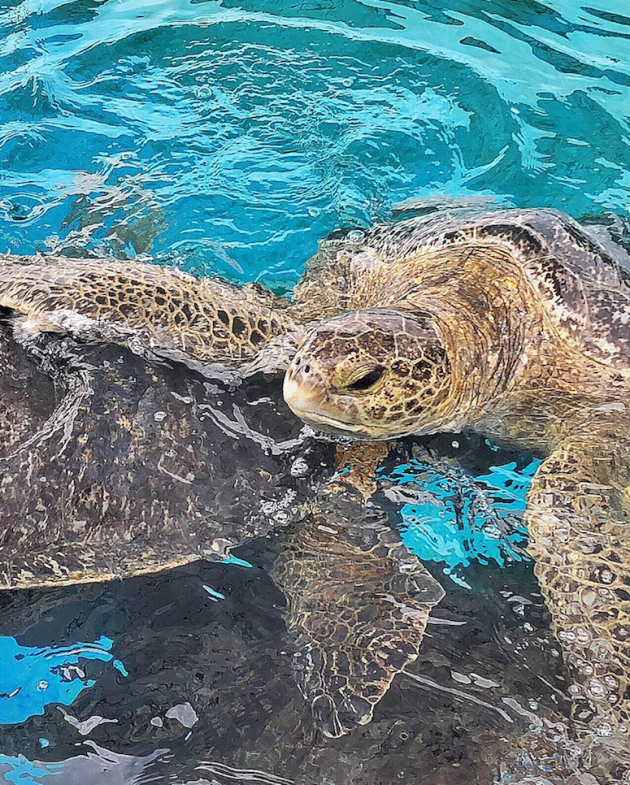 If you are interested in learning more about SeaWorld's Rescue efforts, I highly encourage exploring one of their VIP Tours which will take you behind-the-scenes to the Rescue Center.
New at SeaWorld San Diego – Sesame Street Party Parade
As a child who grew up on Sesame Street, the show and its beloved puppet characters hold a special place in my heart. SeaWorld has a longstanding relationship with Sesame Street, and this year, the park introduced the Sesame Street Party Parade.
The colorful, musical parade features 10 themed floats hailing from the show including Mr. Hooper's Store and Count's Castle. During the parade, families can sing and dance with the characters during the show stops, which include performers jumping rope and hula hooping. SeaWorld San Diego is the first and only location families can see this parade in California. See Sesame Street Party Parade weekends through September 2nd, 2018 at 4:30 pm.
I braved my first roller coaster with my father as soon as I was tall enough to ride and I am no stranger to thrill rides. So when I first caught a glimpse of Electric Eel from SeaWorld's parking lot, I was impressed. Electric Eel is the tallest, fastest roller coaster in San Diego, featuring high-energy twists, electrifying loops, and inversions.
The ride begins by propelling guests forward, then backward, speeding through the station house at more than 60 miles per hour in just a few seconds. The ride then skyrockets to nearly 150 feet, enters an inverted "heartline" roll, and a twisting loop.
I really like how SeaWorld ties in marine life with their attractions. Their new live eel habitat features a collection of moray eels and is located at the edge of Ocean Explorer.
Electric Eel is very popular amongst guests, as such, I highly recommend the Single-Use Express Entry. For just $15, you can skip the line or you can purchase an add-on to your Quick Queue pass.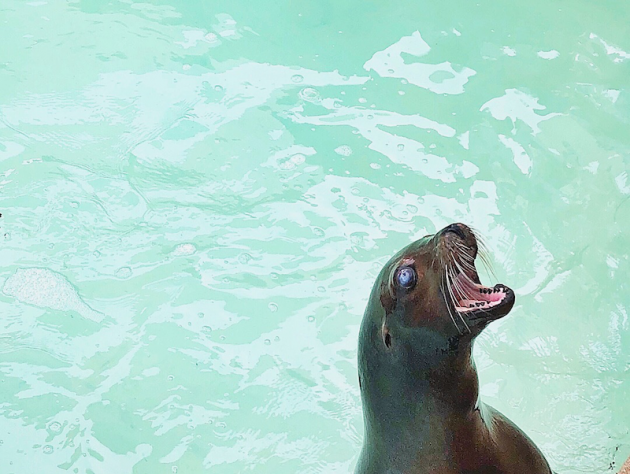 Sea Lions Live
One of the things I enjoy about visiting SeaWorld is the opportunity to experience new shows and attractions. The park spans nearly 200 acres and houses more than 27,00 animals. With 16 rides and 9 shows, there is never a shortage of things to see and do at SeaWorld.
During our visit, we finally watched their Sea Lions Live show, and it is hands-down one of the funniest things you will experience at the park. The host entertains guests prior to the show with his musical antics. The entire show is a parody of SeaWorld's shows and attractions and stars sea lions Clyde and Seamore. This is a show you do not want to miss.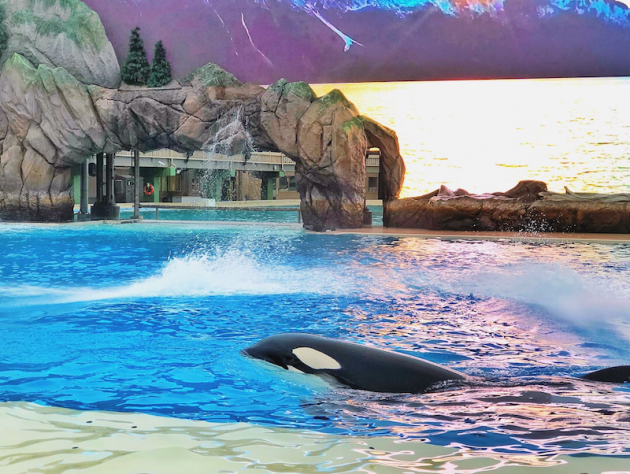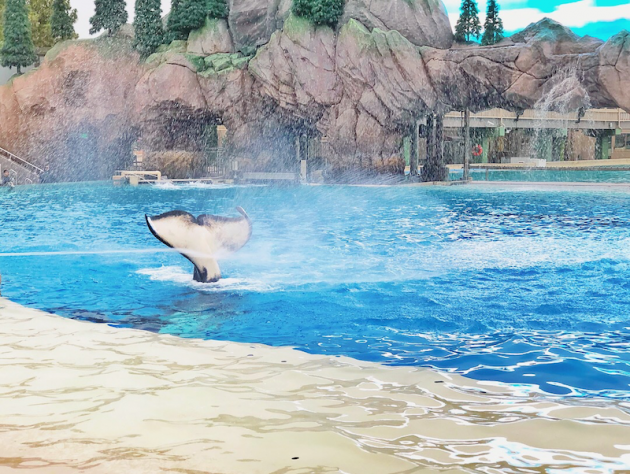 Orca Encounter
Last year, SeaWorld introduced a new way for families to learn about killer whales in their natural habitat. This unique experience combines a documentary-like experience on large infinity screens with live animal displays of hunting, play, and communication. Stay after the show to observe these animals natural behaviors.
Electric Ocean
Electric Ocean is SeaWorld San Diego's Nighttime Celebration. After the sun goes down, the park lights up with 8 electrifying experiences including Cirque Electrique and IllumiNight. Each of the shows were inspired by sea creatures. In addition to experience these two vibrant nighttime shows, enjoy SeaWorld's popular rides and attractions lit by the ocean glow with light, music, and special effects.
Cirque Electrique
As an avid Cirque du Soleil fan, I was highly impressed with this show. Performed at the Bayside Amphitheater with stunning views of the bay at night, the show features aerial performers in LED suits as they mesmerize audiences with their gravity-defying feats. World flyboard champion Jake Orel and USBA world freestyle Jet Ski champion Mark Gomez perform seemingly impossible acrobatics using light, music, and costuming. I constantly found myself saying, "how did they do that?". The show is very popular, particularly during the summer months, so reserved seating is highly recommended.
IllumiNight
SeaWorld's second nighttime spectacular celebrates sea life through acrobatics, dance, music, lasers, and more. Gymnast Peng-Peng Lee hosts the show.
Club Current
Get your dance on at Club Current where DJs spin your favorite tunes while sea creatures Manny Ray, Loggerhead, Cora del Fuego, and more how off their aquatic moves.
Atlantis Ignites
You have not experienced Journey to Atlantis like this!  Featuring a 100-foot projection mapping experience, the ride will take you on a thrilling undersea adventure.
Manta reCHARGED
Once you have experienced Manta at night, you will not want to ride it any other way. The nighttime transformation features special effects, colorful lighting, and music.
Sea of Life
This dazzling display of gigantic schools of fish are illuminated at night with lights and synchronized to music.
School of Glow
Immerse yourself in color and light, as waves of fish and bubbles dance to high energy music.
Laser Reef
Your evening at SeaWorld culminates with a canopy of laser beams that submerge you in rays of color, floating sea life, and an energetic soundtrack.

SeaWorld San Diego Location, Tickets, and Hours
SeaWorld San Diego is a global leader in marine animal care and welfare, education, conservation, research, and rescue. Their educational attractions, shows, and exhibits help make meaningful connections to marine life and the environment.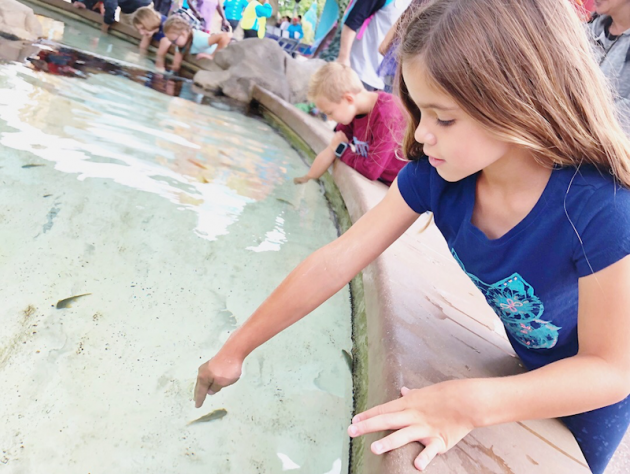 SeaWorld San Diego is located  at 500 Sea World Dr, San Diego, CA 92109
SeaWorld Tickets can be purchased online or in-person with advanced online sales starting at just $59.99 during the week. Multi-day and multi-park tickets are available along with season passes, many of which offer significant savings.
Connect with SeaWorld on Facebook, Twitter, and Instagram.