We have had an unseasonably warm summer, and for much of July and August, we were seeking reprieve from the sun's scorching ways at the beach, our local pool, and any place we could cool off in the water. Southern California Southern California is synonymous with sunshine, but surprisingly, there are not as many water parks as I would expect in a place where temperatures throughout the year remain in the 70s and 80s. Last week, we took an end-of-summer trip down to San Diego and were excited to discover Aquatica San Diego.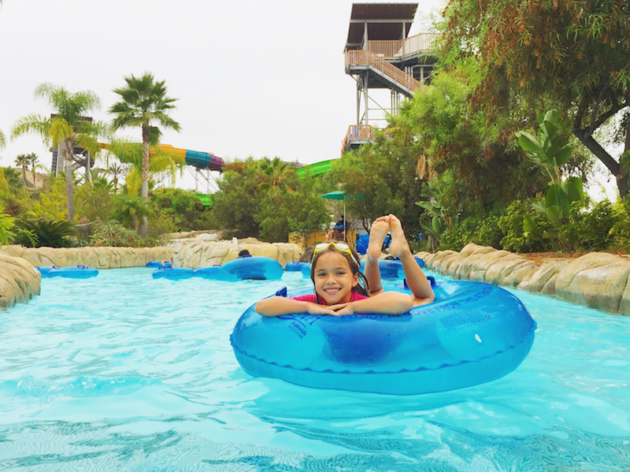 Aquatica San Diego
You may remember that SeaWorld recently introduced several new experiences at their theme park in San Diego. During our visits, we got hands-on with their incredible animal encounters and experienced the thrill of their new rides and attractions inspired by the Ocean.
I learned during those visits, that SeaWorld owns Aquatica, a waterpark located in Chula Vista, California. The South Seas-inspired waterpark is unique in that it combines up-close animal experiences with high speed thrills. Guests also enjoy the comforts of a beachside resort. In addition to the park's rides and slides, Aquatica features one of the largest wave pools in Southern California and a 1250 foot lazy river.
We scheduled our visit at the end of their season and spent a wonderful day soaking in the last bit of summer and sun. Even in the midst of an unseasonably cooler day, my kids spent the entire day in the water, which is heated at around 80 degrees. The water park is spacious with rides, slides and attractions for every age. I appreciated the fact that there was enough for us to do in one day without being overwhelmed with crowds or lines.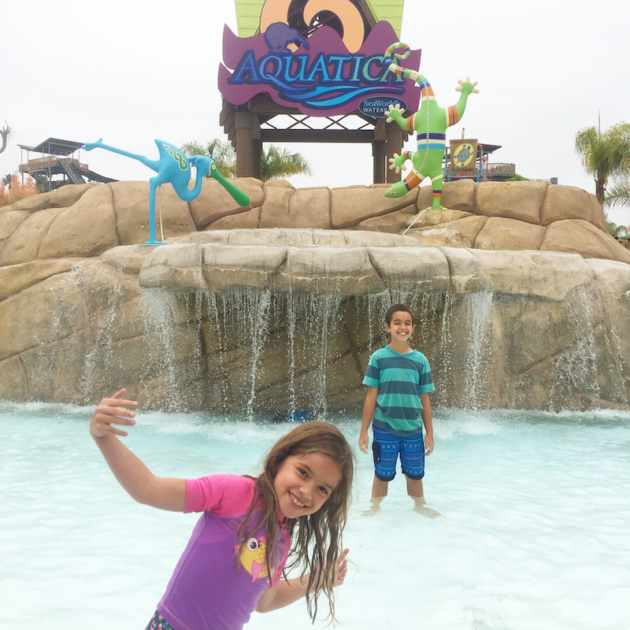 What to Do
Guests visiting Aquatica San Diego typically have one thing in mind…spending as much time in the water as possible. Whether you feel like spending the entire day on the lazy river, or experiencing all of the thrills on their water slides, Aquatica has something for everyone.
For the Thrillist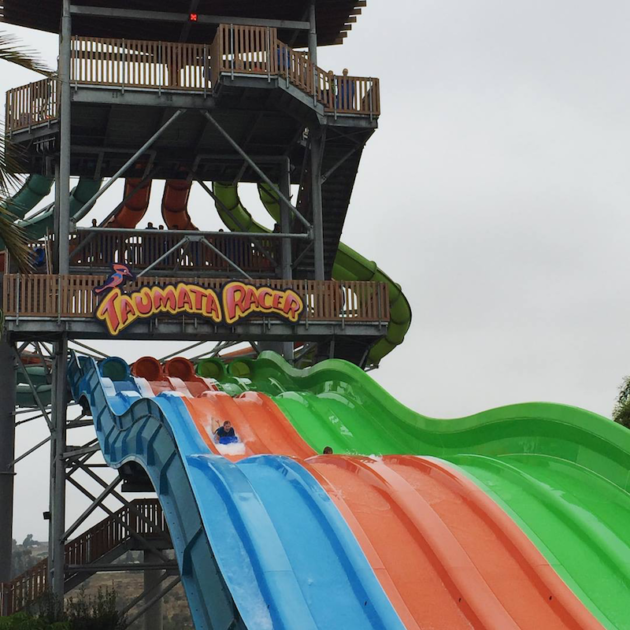 Taumata Racer

: This high-speed racing water slide propels riders down a 375-foot slide around a 180-degrree turn in and out of tunnels before racing them across the finish line. This ride is exhilarating and my kids rode it over and over again in a competition of sorts.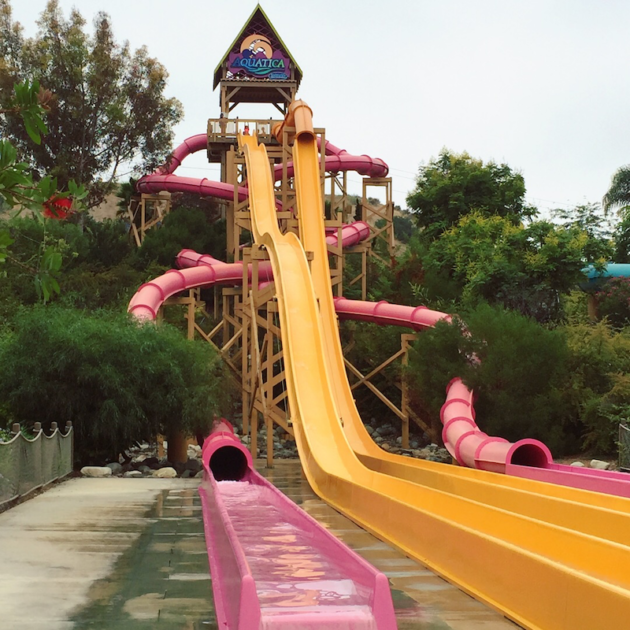 HooRoo Run

: Choose your own adventure as you speed down two enclosed or two open-air slides. Their steepest drop offers 80-feet of thrills.

Kiwi Curl

: Choose from three different slides (one of which is in the dark) with twists and turns at every corner. Each slide stands at 60-feet and guests have the option of riding with a friend using the park's double tubes.
Tassie's Twister

: Find a friend (or 3) and plunge down 75 feet of water before dropping into a six-story funnel.

Whanau Way

: Twist and plunge down this 60-foot slide built for fun. Choose from one of 6 different slides (four enclosed, 2 open-air) and experience the the thrills of this twisty slide.

Woohoo Falls

: Slide in complete darkness on one of 3 slides with speedy twists and turns at every corner.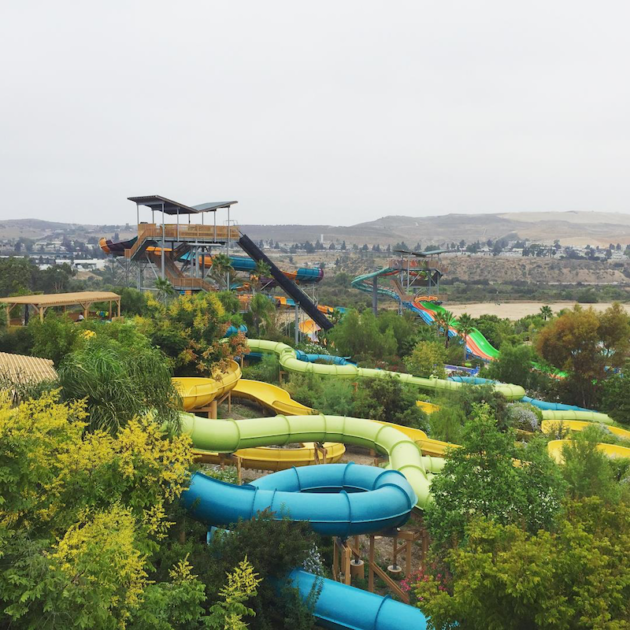 For the Whole Family
Walhalla Wave

:  This 78-foot ride was designed for families to enjoy together in a large tube. Their circular raft carries riders through watery waves and long twists/turns in an experience that is as thrilling as it is fun. It should be noted that the height requirement for this family-friendly ride is 42″.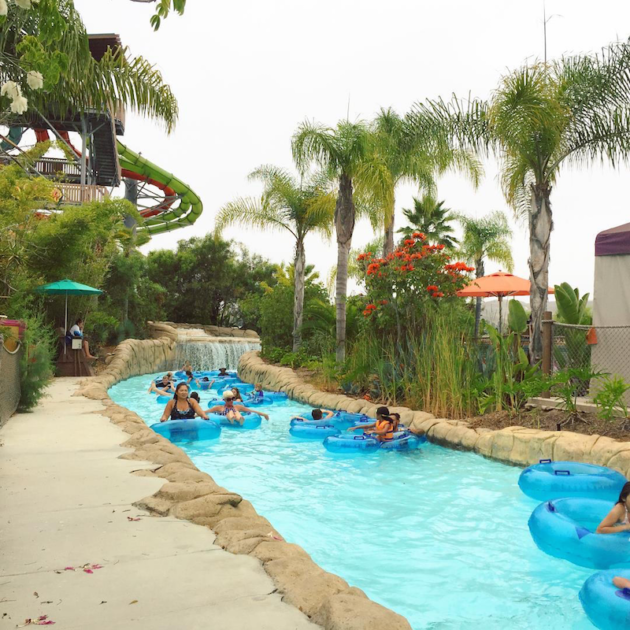 Loggerhead Lane

:  Grab a tube and spend an hour (or two) floating down Aquatica's winding 1,250-foot-long lazy river. Have your waterproof camera ready to capture the park's beautiful Caribbean flamingos.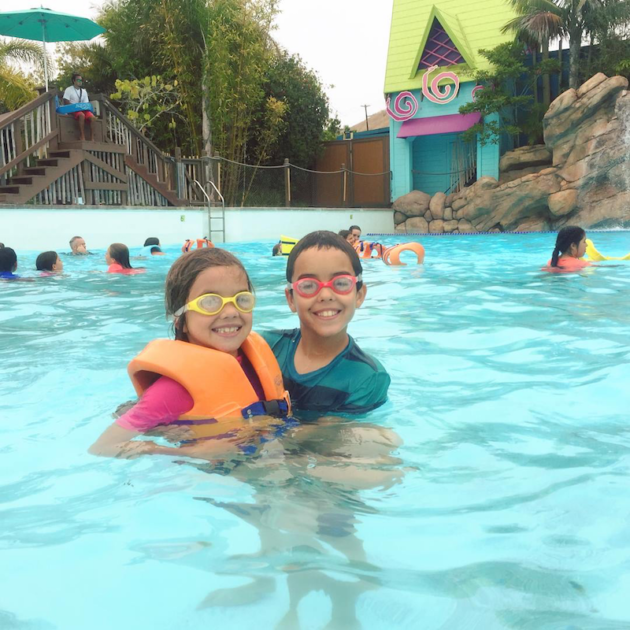 Big Surf Shores

: One of Southern California's largest wave pools holds over 500,000 gallons of water with swells of up to 5-feet tall. Families can also relax on lawn chairs or Cabanas along the white sandy beach.
Fiesta Aquatica Beach Party Celebration

: Thorugh September 3rd, live DJs spin dance tunes and top hits along with throwback jams from 3 pm until closing. On Fridays through September 1st, 2017, Channel 933 on-air personalities will keep the fiesta going.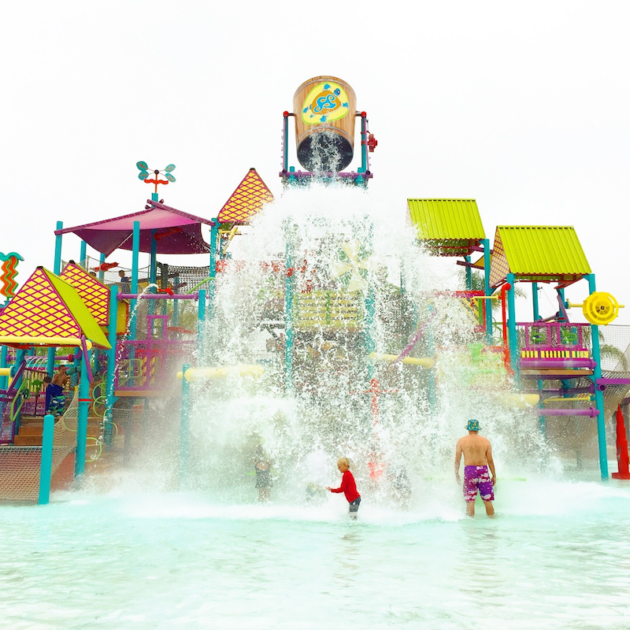 Just for Tots
Slippity Dippity

: This area features kid-sized slides and watery elements, ideal for families with toddlers.

Walkabout Waters

: This four-story, interactive attraction features plenty of hands-on fun with slides, hoses, jets, geysers and more. Every five minutes, a 500-gallon bucket unloads water on everyone below.

Kata's Kookaburra Cove

: For the cool kids, this area provides a safe place for kids to splash and play throughout the day.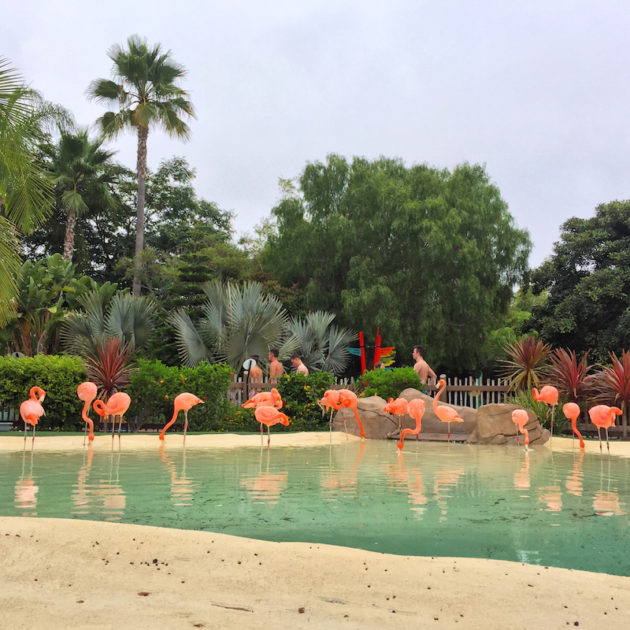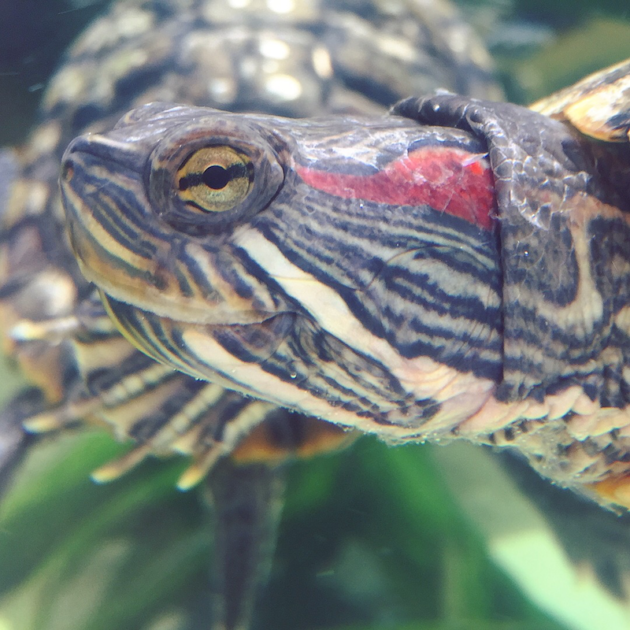 Animal Encounters 
One of the unique features of Aquatica is the animals that reside at the water park. In between catching the sun's rays and getting your thrill on, be sure to visit the more than 2 dozen Caribbean flamingos located near the entrance and the freshwater turtle exhibit near Big Surf Shores.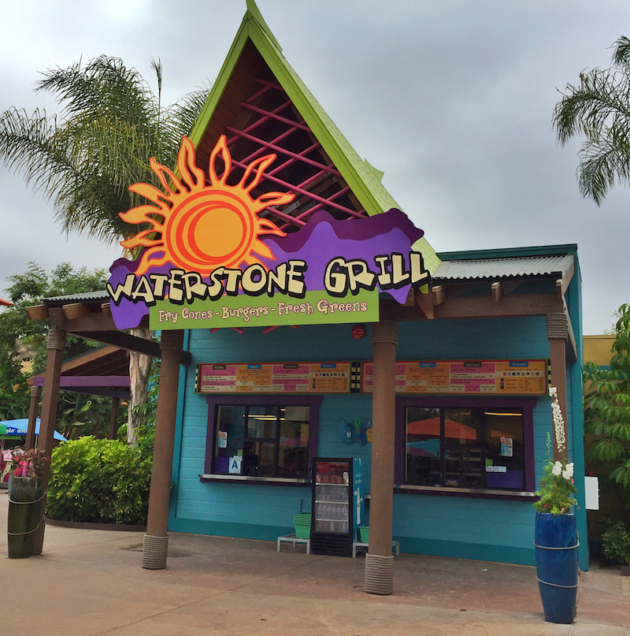 Where to Eat
I have to admit that I was pleasantly surprised by the variety of food choices available at Aquatica. We are healthy eaters and I adhere to a vegetarian diet, so dining at a theme park can be challenging. Aquatica offers 6 casual dining venues with foods inspired by fresh California flavors. Highlights include pastas and pizzas at Mango Market, Asian cuisine at Island Market, wraps, burgers, and fry cones at Waterstone Grill, and traditional theme park food at Big Surf Snacks. Guests can also enjoy lunch Cabana-side, if they reserve a Cabana. Food and snack carts are also present throughout the park and include the Buongusto Italian Ice Cart and the Dippin' Dots Cart.
Waterstone Grill

: Fry cones, burgers, salads and wraps (vegetarian options available).

Big Surf Snacks

: Chicken tenders, corn dog bites, j

alapeño cheese poppers, cheese sticks, tater tots, funnel cake and waffle cone sundaes. 

Island Market

: Stir fry, burritos, quesadillas, hot dogs, turkey legs (vegetarian options available).

Rockwater Oasis

: Draft beers, ales, Chardonnay, margaritas, and salty snacks.
Taumata Craft Brew: Taste of brews, margaritas, pretzels.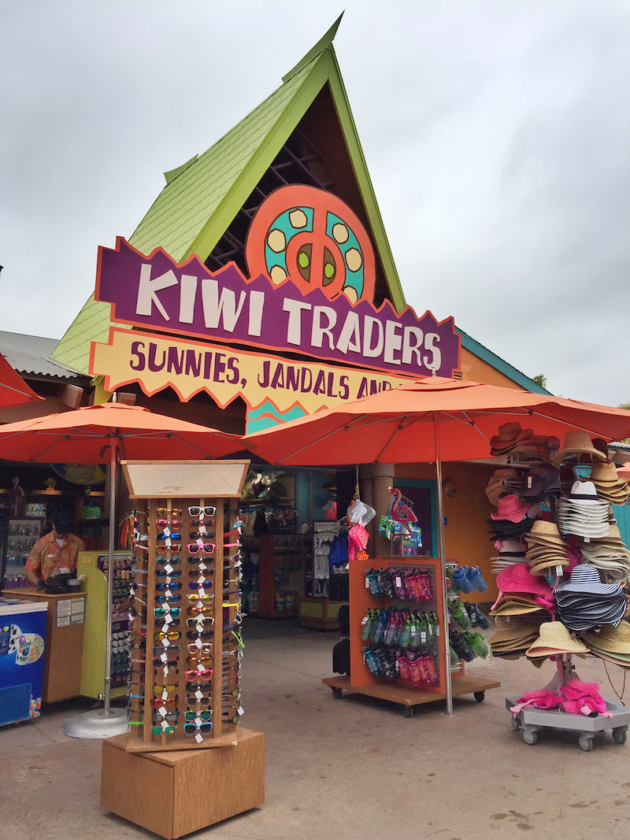 Before You Go
Aquatica is open daily May 26–Aug. 27, Aug. 31-Sept. 4, and weekends Sept. 9–Oct. 8. Park hours vary and can be found online.
Families can choose to reserve a Premium Lounger in a semi-private area near HooRoo Run. The package includes 2 lounge chairs, an umbrella, free Wi-Fi, a small locker and a food/beverage server.
Single-day admission is $46 for adults and children ages 10 and older and $40 for children ages 3-9. Children under the age of 3 are free.
A season Splash Pass costs $46 (does not include parking), a premium season Aquatica Pass costs $89 (includes admission, parking and discounts on food and merchandise). Memberships for SeaWorld San Diego and Aquatica San Diego start at $219.
Parking is $15 for regular parking, $20 for up-close parking (within the first 6 rows of the park entrance), and $30 for VIP parking (a reserved spot plus in and out privileges).
Lockers and cabanas are available for rent and incur an additional charge.
Children less than 42" tall should wear a life vest and Aquatica does provide life vests free of charge to guests.
Cashless wristbands are available and start at just $50. There is no fee to utilize this service.
Outside food and beverage is not allowed inside the park, however guests may bring in one 20 ounce water bottle.
Unlimited Quick Queue allows you unlimited priority boarding at Walhalla Wave, Whanau Way, Woohoo Falls, Tassie's Twister and Kiwi Curl for $20 per person.
The Aquatica Drink All Day Program includes one 21-ounce non-alcoholic fountain beverage every 30 minutes from participating restaurants for just $7.99 per person.
Kiwi Traders has nearly everything you need for a day at the water park including footwear, sun care, sunglasses, swimwear, hats and more.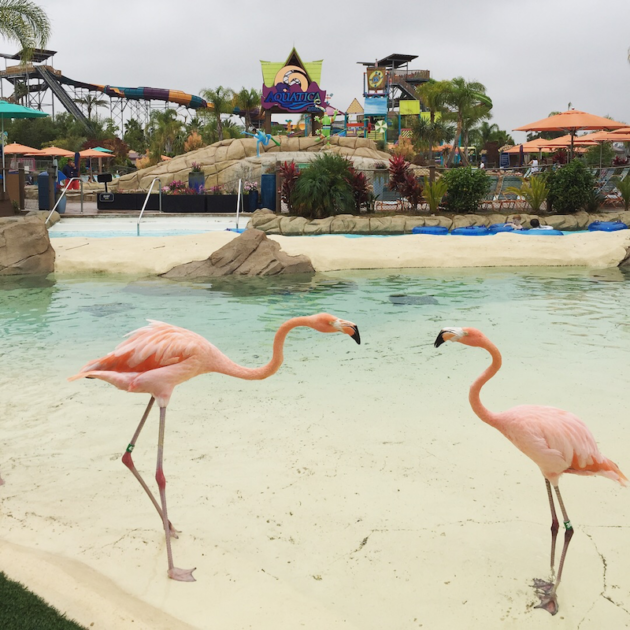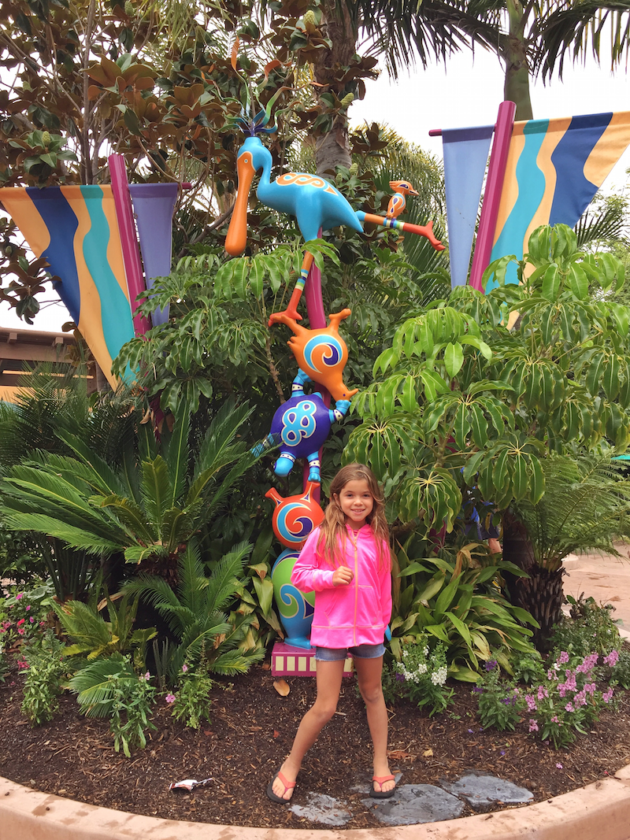 Aquatica San Diego is located at 2052 Entertainment Circle in Chula Vista, California. For more information visit AquaticaSanDiego.com.