The transition from 30 to 40 was subtle in every way. In fact, most days, I still feel like I did in my twenties, even though the mirror is starting to reveal otherwise. Thanks to genetics, I have managed to age rather gracefully, stave the lines that are becoming increasingly noticeable on my forehead and around my eyes. I started Botox approximately one year ago with CosmetiCare, and I have repeatedly been complimented on how youthful my face looks. When I first started the FDA-approved treatment, I shared everything you need to know about Botox. Today, I'll tell you 5 Reasons To Try Botox.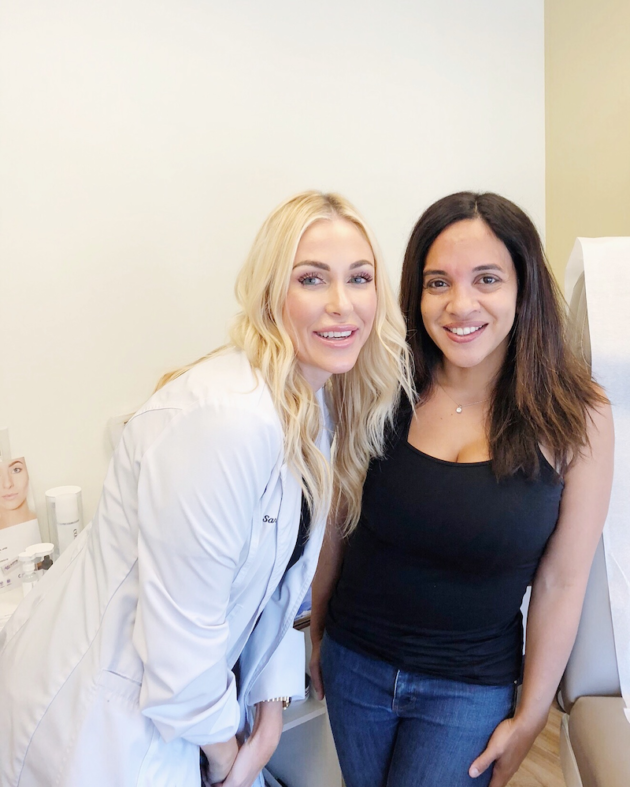 This post is part of a sponsored campaign with CosmetiCare.
How Botox Works
Lines are caused by a myriad of factors, including cellular changes, reduced collagen, damage from free radicals from the sun and environmental exposure, and repeated muscle contractions from frowning, squinting, or raising your eyebrows. Botox is the only FDA-approved treatment indicated for moderate to severe frown lines, crow's feet, and forehead lines. Not only is it effective, it is safe, which is one of the many compelling reasons I decided to try Botox.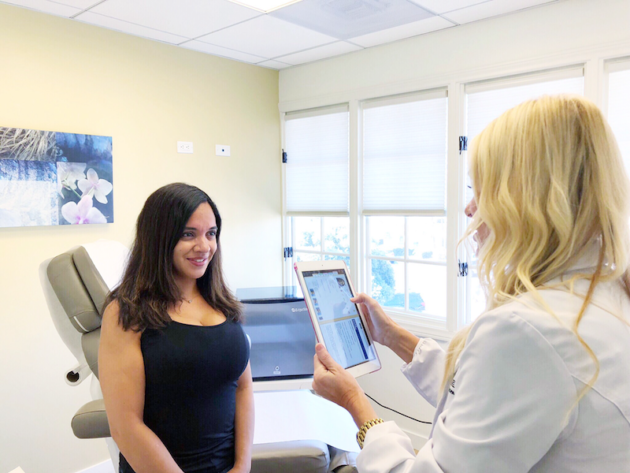 Botox works beneath the surface to temporarily reduce the underlying muscle activity that causes lines. The result is an improvement in the look of those lines. I have deep forehead lines and vertical lines between my eyebrows, inherited from my father. For years, I used over-the-counter wrinkle creams with minimal improvement. Botox has been transformative in smoothing out those deep lines, and I have noticed that the more I receive it, the more those muscles respond to the medication.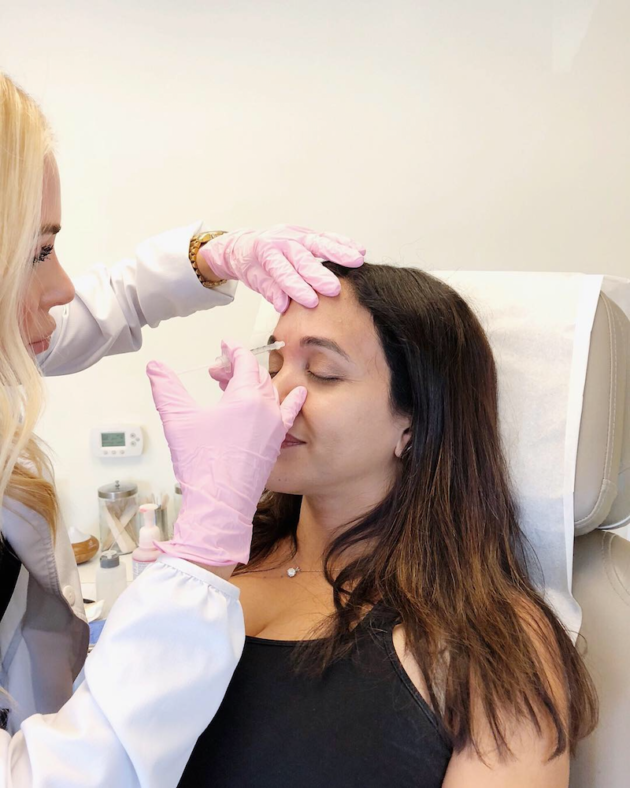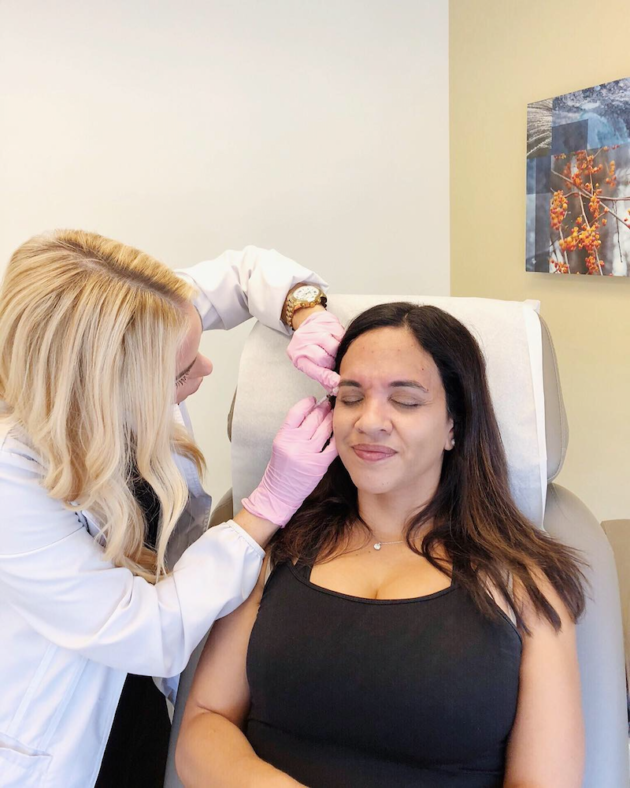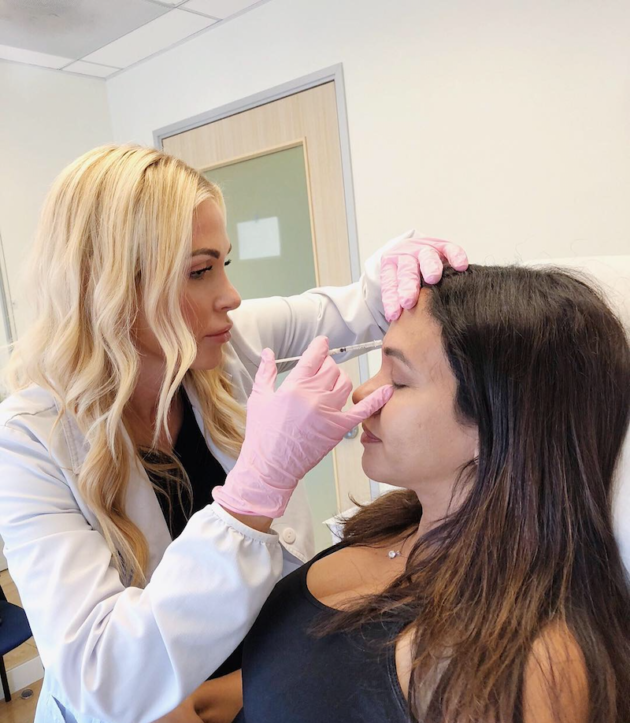 The procedure itself is relatively painless and takes no more than 10 minutes with no downtime. Results can be seen within 24-48 hours, although I have noticed that it takes a full week to see significant improvement in my lines. Botox can last up to 4 months, however, it is dependent upon your body's metabolism.

5 Reasons to Try Botox
Having partnered with CosmetiCare for the past 2 years, I appreciate the skill and expertise they employ to help men and women look and feel their best. Consulting with their professionals has been instrumental in identifying my unique areas of concern and how to best treat them. While Botox treatments are available in salons across the city, it is crucial to seek out a provider who is skilled in administering the medication and does not substitute it for another product. Sara is one of the Registered Nurses licensed to administer Botox at CosmetiCare, and I have come to trust her recommendations when it comes to amount and placement.
Botox is not only safe, it is incredibly effective. If you are considering the treatment, here are  ___ reasons to try Botox.
Botox is FDA-approved. Botox is the only FDA-approved treatment used to improve the appearance of frown and forehead lines. With 15 years of clinical studies, its safety and effectiveness are well documented. To ensure your provider is using Botox, ask to see the vial that will be used during treatment.
Botox is effective. The results achieved with Botox are predictable, so that appearance is not altered. The treatment offers predictable results, notably the reduction of facial lines. Those closest to me tell me that I look rested after receiving Botox, but otherwise would not have known that have had the treatment. Over time, I have also found that my lines respond more favorably to the medication
Botox is relatively painless. Last year, I received Botox live on-camera, to demonstrate just how quick, easy, and painless the procedure is. The needles used are small, and the discomfort is minimal at most.
Botox requires no downtime and takes just a few minutes to complete. Botox can be completed in as little as 15 minutes, and you can resume to normal activities immediately afterwards.
Botox can be used to treat other conditions including migraines. Clinicians are currently using Botox to successfully treat certain conditions including migraine headaches, overactive bladder, certain eye muscle problems, and excessive sweating. Here is a list of conditions for which Botox is currently FDA approved as a method of treatment.
Botox Discount at CosmetiCare
Are you considering Botox? Visit ComsmetiCare for a consultation with one of their skilled clinicians. If you do decide to book a treatment, be sure to mention Caryn100 to save 10% off all treatments, including Botox.
Latest posts by Caryn Bailey
(see all)