I first noticed the line between my eyebrows during a casual glance into my rearview mirror. I immediately thought of my dad, who bore a similar badge of honor signifying a life filled with laughter and sadness, excitement and fear. These are the "marks" that show us where we have been. Around that time, my daughter noticed my increasing preoccupation with my face, and she casually asked me, what are those lines in your forehead mommy? That night I Googled Botox.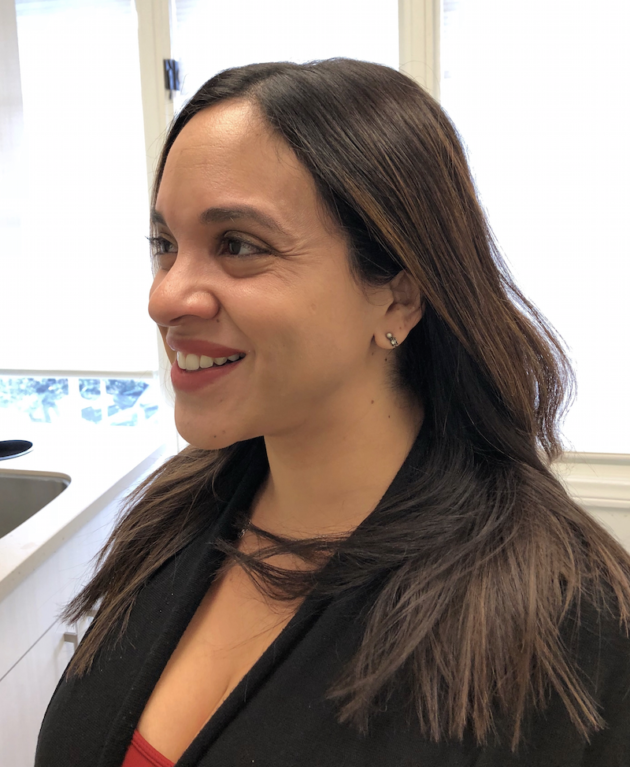 I have never been averse to cosmetic procedures. In my early 20s, I spent many hours attempting to permanently remove the hair on my legs via lasers. Facials are a quarterly venture. I call this "routine maintenance" and I appreciate the fact that these procedures exist to help enhance what I already have. I was intrigued by the idea of using Botox to smooth out the wrinkles in my face. I am not the first in my peer group to undergo the procedure, despite the fact that it is not talked about nearly enough.
In my attempts to glean some experiential information, I casually asked one of my friends if she had ever considered Botox. Her response was surprising…she had been getting Botox for years and I had never noticed. I absolutely loved what she said next. "Botox smooths out the lines in your face and makes you look more youthful." That day, I went from inquisitive to committed.
This post is part of a sponsored campaign with CosmetiCare.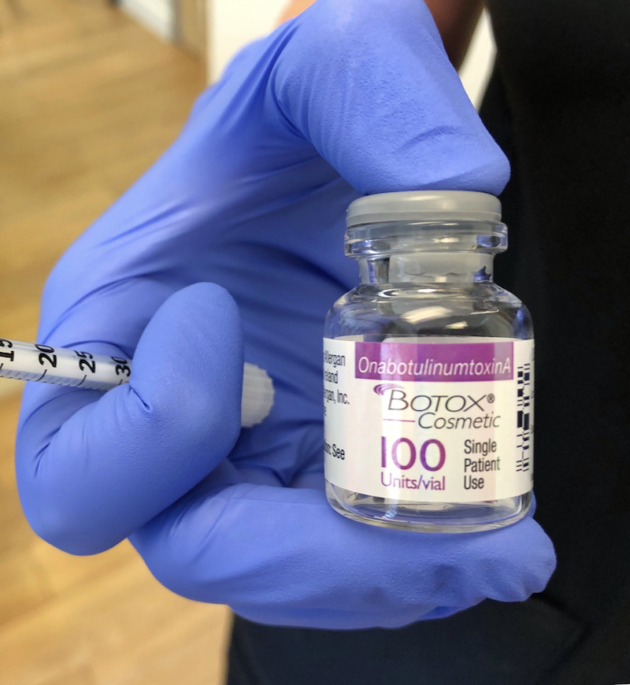 What is Botox?
Botox is a prescription medication that is injected into muscles in order to temporarily improve the look of moderate to severe forehead lines, crow's feet lines, and frown lines between the eyebrows.

How Does Botox Work?
Frown lines and crow's feet are caused by repeated muscle contractions from frowning and squinting. Botox works by targeting those muscles to temporarily reduce their activity.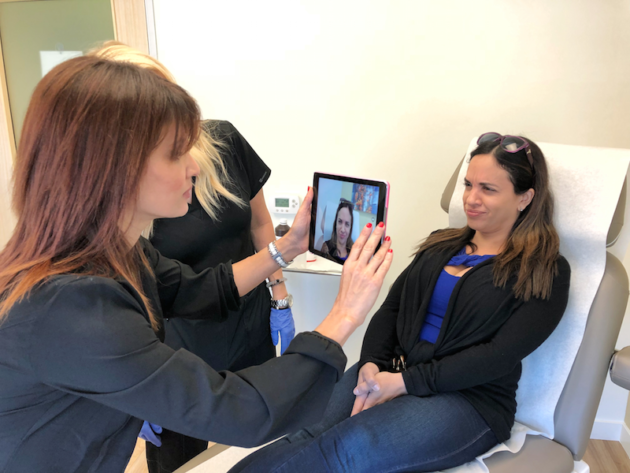 Am I a Candidate for Botox?
Most men and women over the age of 18 can safely receive Botox. Anyone who has an allergy to the ingredients in Botox should not receive it. Additionally, you should tell your physician about any prescription and non-prescription medications you are taking, any history of receiving Botox (including side effects or adverse reactions), a history of muscle or nerve conditions, any previous facial surgery, and if you are pregnant or plan to become pregnant. Sara from Cosmeticare, offers some valuable advice about choosing a provider to administer Botox in the video below.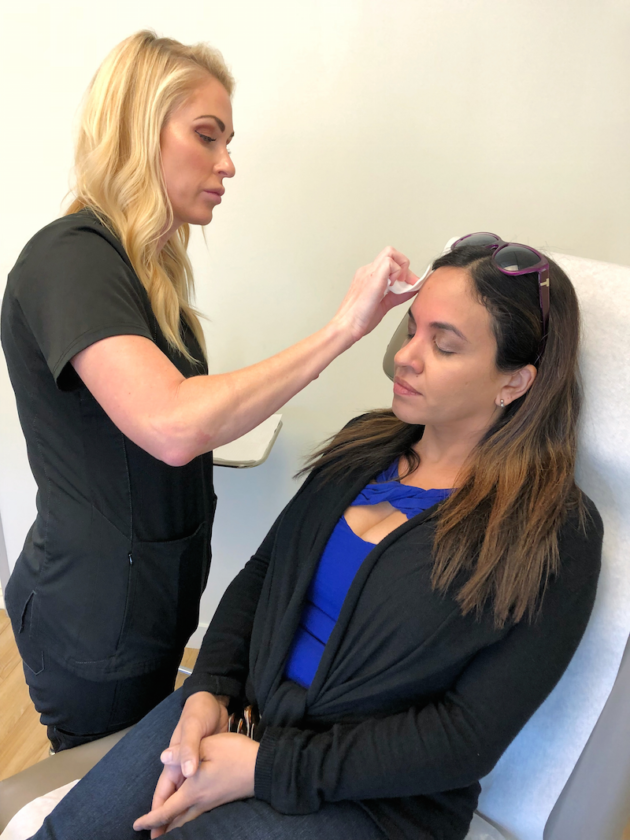 How Should I Prepare for Botox? 
In addition to discussing your medical history with your provider, it is advised that any ibuprofen is stopped 24 hours prior to receiving Botox. This is to minimize the likelihood of bruising at the injection site. Sara, one of the skilled RNs at CosmetiCare, took some "before" photos to help establish a starting point. We discussed the areas that concerned me the most and collaboratively decided to inject Botox to diminish the lines in my forehead and between my eyebrows (commonly called the "11s"). While we did discuss injecting my crow's feet, I really wanted to start conservatively and I appreciated that Sara was completely supportive. I also mentioned that I wanted a more natural look so that I still retained some facial movement.
After receiving Botox, your provider will advise you to avoid lying down for approximately 6 hours to ensure the product does not migrate from where it was originally injected. You can also use an ice pack to diminish any swelling or discomfort. I really felt fine afterwards and the appointment was no more than 20-30 minutes.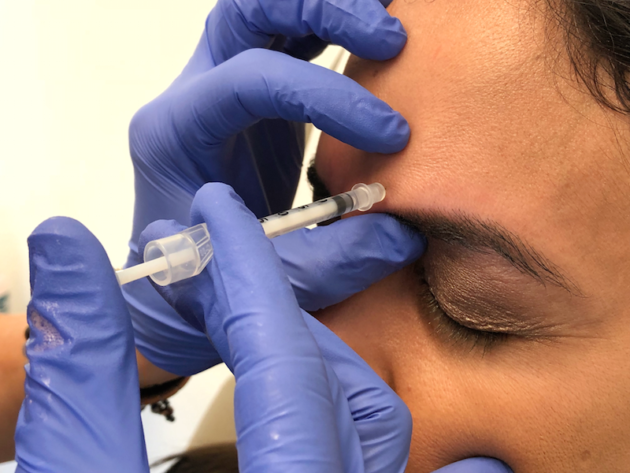 Does Botox Hurt?
Admittedly, I can be apprehensive about needles. I fully expected some degree of discomfort, but was surprise that I barely felt a thing. If you are concerned about pain or discomfort, you can speak to your provider about using ice to numb the treatment area. If you are curious to see how I tolerated my Botox treatment, you can view my entire live video below.
What are the Side Effects of Botox?
Side effects from receiving botox are uncommon. While extremely rare, a very small percentage of patients have experienced eyelid drooping and/or eyelid swelling. Additional side effects include dry mouth, discomfort at the injection site, headache, vision problems and an allergy to the ingredients. Right after I received Botox, tiny red spots at the injection site could be seen. But within 30 minutes or less they had disappeared. After I received my Botox injections at CosmetiCare, I never experienced discomfort or any side effects. In fact, that area does not feel any different.
How Long Does Botox Last?
While you may begin to notice results within 24-48 hours, the full results are typically not seen until 2 weeks from the date of the injection. Results typically last 3 – 4 months, but may vary from individual to individual.
How Much Does Botox Cost?
While the cost of Botox varies, at CosmetiCare, it is competitively priced at $10 per unit.
Before and After Botox
Over the past few weeks, I have noticed a significant diminishing of the lines on my forehead and between the eyebrows. My forehead is smooth and I look more vibrant and rested. People have commented almost daily about how wonderful my skin and face look. My only regret is not beginning Botox treatments sooner, in my early 30s. Botox is ideally utilized as a preventive treatment, and had I started earlier, I may not have had such pronounced lines.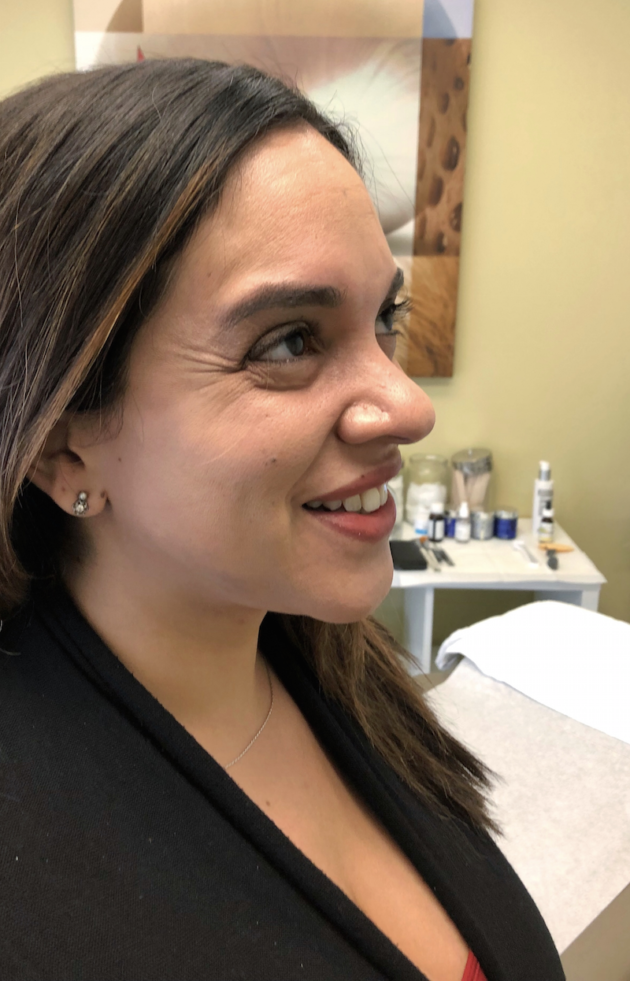 Before Botox
People often ask what it feels like to have Botox. The best way that I can describe it is that I simply cannot move those muscles in my forehead or between my eyebrows as easily. It is in no way uncomfortable and not unusually noticeable. As each week passes, I notice it less. And right around the 2-week mark is when I felt like the results were fully realized.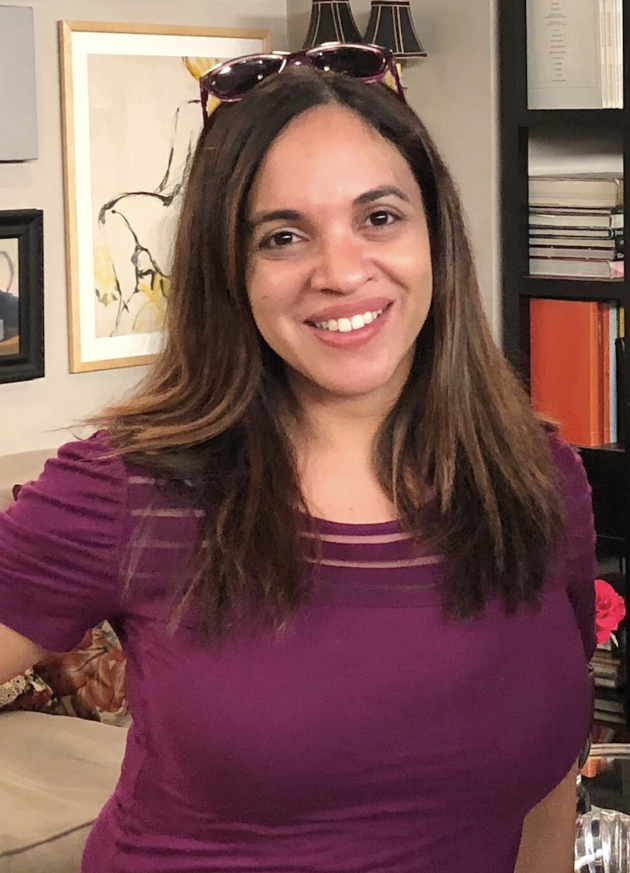 After Botox
Have you ever thought about getting Botox? You can visit ComsmetiCare for a consultation. If you do decide to book a treatment, be sure to mention Caryn100 to save 10% off all treatments, including Botox.
Latest posts by Caryn Bailey
(see all)