Getting meals on the table as a working mom can be a struggle. One of my kitchen ninja secrets is my Vitamix. I've made everything from smoothies and frozen desserts to Cashew Butter and Mac and Cheese. And to be honest, I have not even touched the surface of all this incredible blender can do. If you visit their website, you'll find recipes for Churros, Homemade Pesto Sauce, Hummus, and Coconut Milk. Using the Vitamix Aer Disc Container, I recently made Peppermint Hot Chocolate in less than 10 minutes!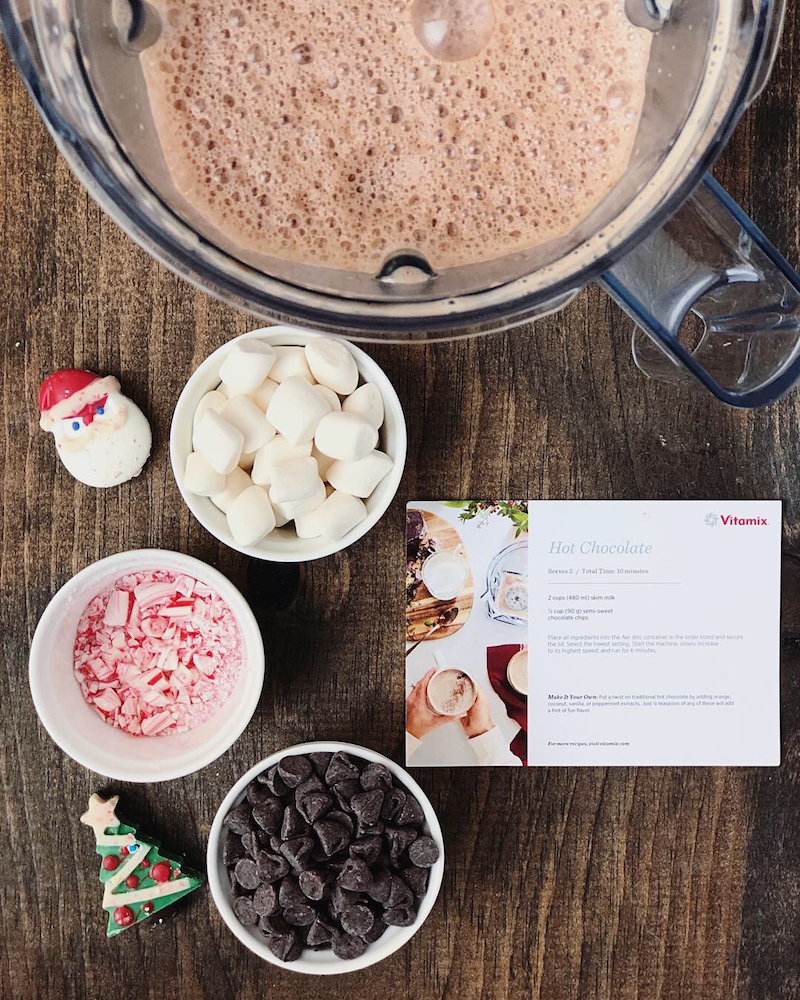 Sponsored in partnership with Vitamix.
Vitamix
For years, I dreamed of owning a Vitamix, but thought I could get by with a standard blender. The Vitamix E310 Explorian Series Blender is a kitchen game changer, and I have been able to get rid of some of my other appliances because of the blender's versatility. Here are just some of the features you'll love:
The 48 oz container is ideal for blending medium batches
for small family meals.
Ten variable speeds allow you to refine every texture with culinary
precision, from smooth purées to hearty soups.
The pulse feature allows you to layer coarse chops over smooth purées for heartier recipes, such as chunky salsas or thick vegetable soups.
The powerful 2 HP motor can handle even the toughest ingredients to
create high-quality blends.
The Vitamix E310 Explorian Series Blender is self-cleaning! Just use a drop of dish soap and warm water and the blender will clean itself in 30 to 60 seconds without disassembly.
Vitamix is stands behind the quality of their machines with full warranties that cover all parts, performance, labor, and two-way shipping without cost to you.
The Vitamix E310 Explorian Series Blender retails for approximately $349.95.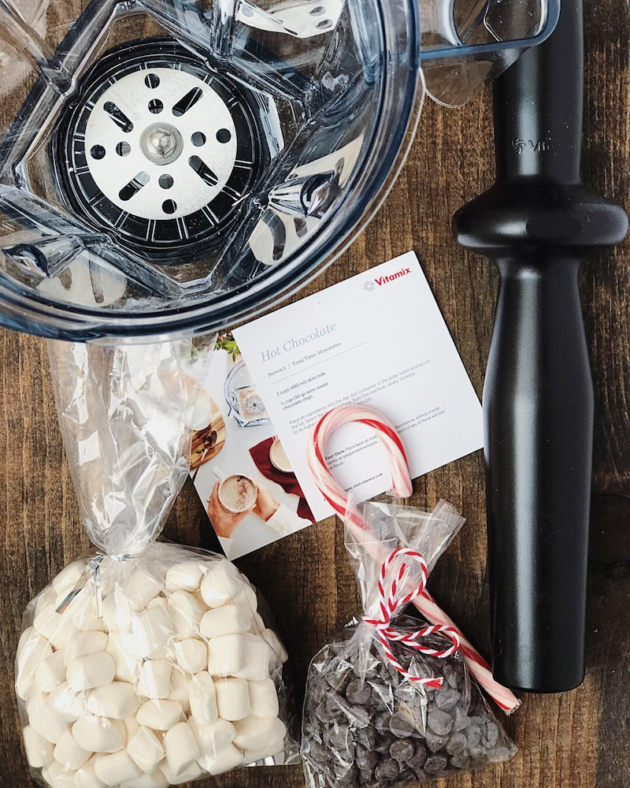 Vitamix Aer Disc Container
One of the things I learned about my Vitamix blender is that I can add accessories to increase its versatility. With accessories like the Personal Cup Adapter, I can make my own nut butters. The Vitamix Aer Disc Container (compatible with full size Vitamix blenders), can be used to make handcrafted-quality cocktails, whipped cream, hollandaise sauce, and more.
Whip: Get more volume in less time and substitute your favorite fruits or berries for endless recipe variations.
Emulsify: Make complex, time-consuming sauces, spreads, dips, and dressings in minutes – no whisking required.
Muddle: Extract juice from fruit and essential oils from herbs without puréeing. Chill drinks without crushing the ice.
Foam: Create hot or cold foam to make single servings or batches of frothy café drinks and cocktails.

The Vitamix Aer Disc Container retails for $144.95 and can be purchased at Williams Sonoma, Sur La Table, Target, and Amazon. Visit Vitamix.com for a full list of locations.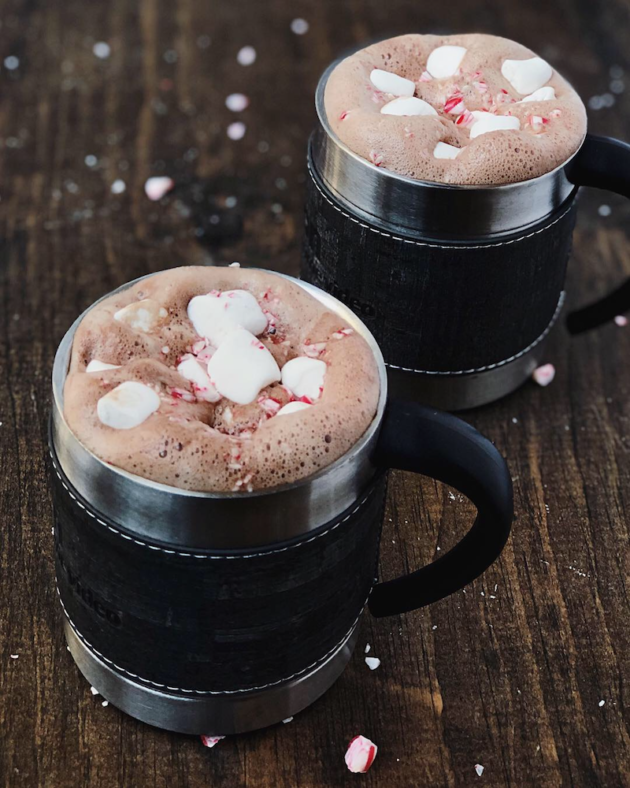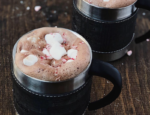 Peppermint Hot Chocolate
Ingredients
2

cups

Skim milk

1/2

cup

Semi-sweet chocolate chips

1/8

tsp

orange extract, coconut extract, vanilla extract, or peppermint extract

Optional
Instructions
Place all ingredients into the Vitamix container in the order listed and secure the lid.

Select the lowest setting. Start the machine, slowly increase to its highest speed, and run for 6 minutes.

The technology behind this blender hot chocolate is simple and innovative. The Aer Disc Container heats ingredients through friction like our blade containers, thereby melting the chocolate as it heats the milk and blending the two together.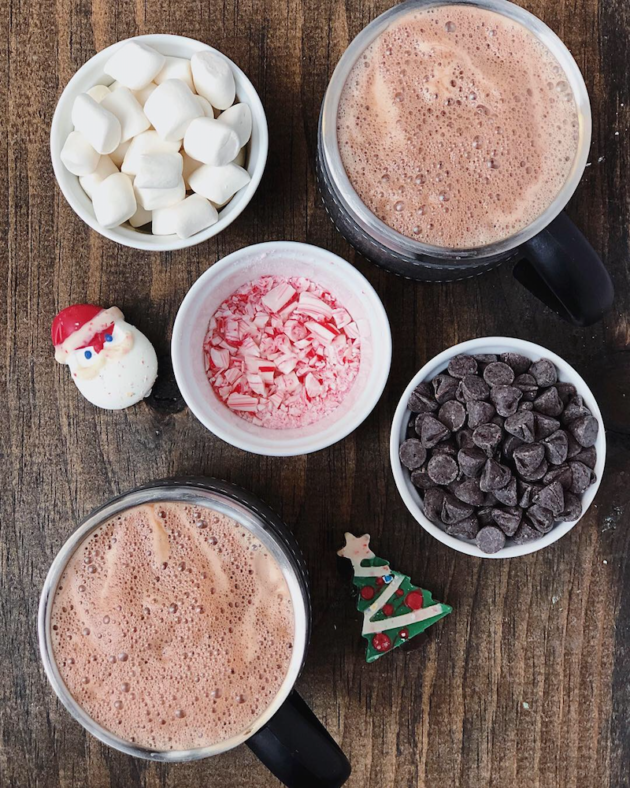 Top your Peppermint Hot Chocolate with your favorite toppings such as crushed candy canes, marshmallows, or chocolate chips.