I've passed the fresh nut butter machines at my local grocery store more times than I can count. But I really can't tell you why. Perhaps it seemed like too much work?  Or it felt more convenient to pick up a container from the store shelves. Over the weekend, I made my very first batch of cashew butter from scratch using my Vitamix and it was seriously life changing! Not only is making your own nut butters more cost effective, you are getting the freshest, most natural nut butter available.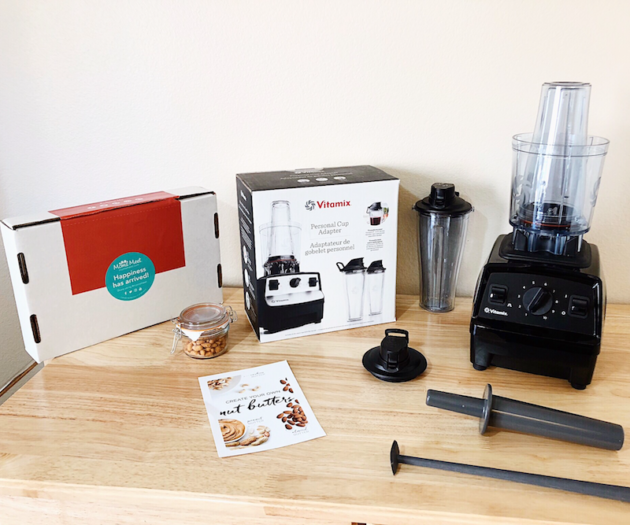 Consideration provided by Vitamix.
Vitamix E310 Explorian Series Blender
For years, I had friends tell me that the Vitamix is the last blender I would ever own. Three months into it, and I am only beginning to scratch the surface of all this blender can do. From super smooth purées to soups and even cauliflower macaroni and cheese, Vitamix blenders are designed to help you achieve your most difficult culinary masterpieces! Vitamix is a family-owned company passionate about designing, developing, and producing award-winning blending technology that even chefs trust to create their dishes.
The Vitamix E310 features 10 variable speeds, capable of refining textures with precision. Chopping vegetables for dishes, particularly dinner dishes, can be time-consuming. The pulse feature makes it possible to create chunky salsas and thick vegetable soups and the machine itself can handle even the toughest ingredients. Smoothies and soups have been my favorite dishes to create not only because they are easy to whip up quickly in the Vitamix, they help our family get more vegetables into our diet.
Vitamix offers a variety of attachments, and recently we were sent the Personal Cup Adapter to review. The attachment includes an adapter, two 20-ounce cups with lids, and a guide. If you prefer to blend individual servings of smoothies or soups, the Personal Cup Adapter is ideal. The other thing you can do with this attachment is make your own nut butter!
DIY Cashew Butter Recipe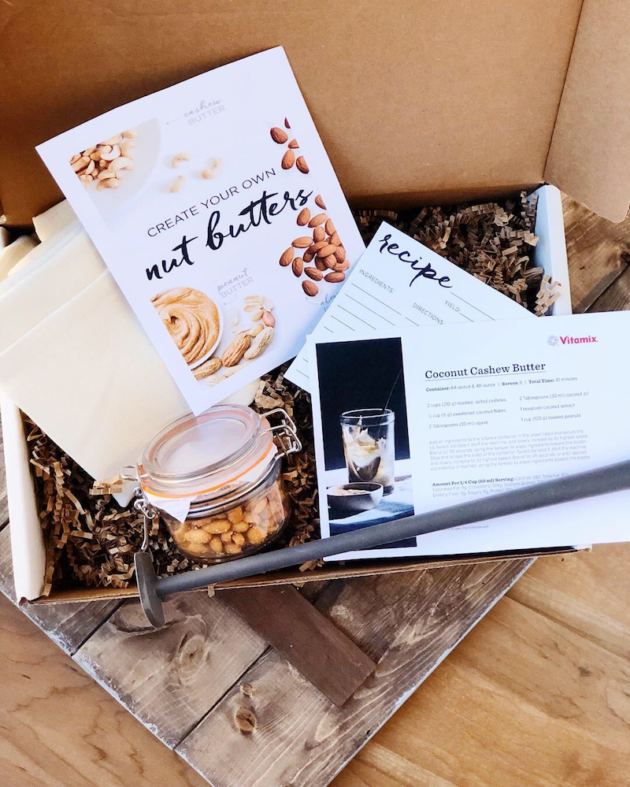 Cashew Butter
Instructions
Pour nuts into the Vitamix container and secure lid and select Variable 1

Turn machine on and slowly increase speed to Variable 10, then to High, using the tamper to push the ingredients into the blades

Blend for 1 minute, using the tamper to press the ingredients into the blades, until desired consistency is reached.


Store in an airtight container. Freeze for longer storage.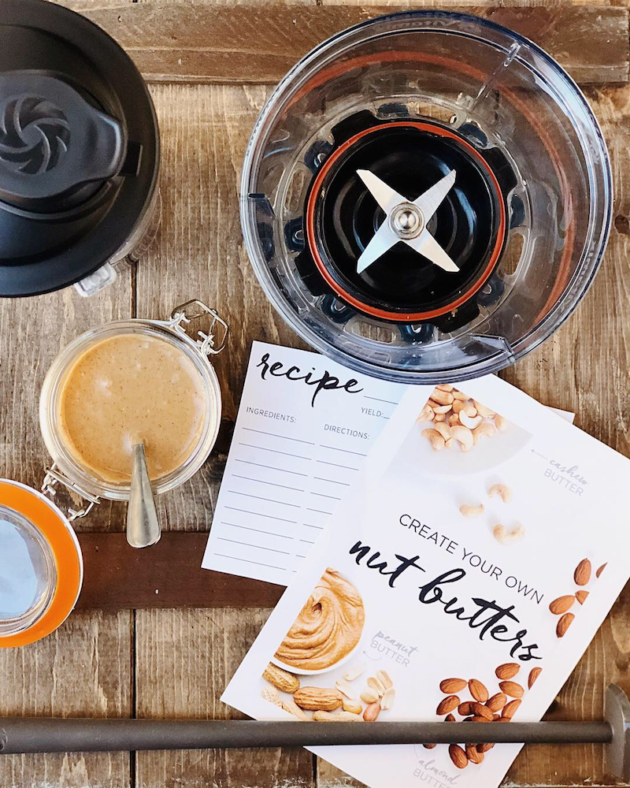 Making this Cashew Butter was so much easier than I anticipated. It took just a few minutes and my Vitamix did all of the work. The texture was smooth and creamy and the taste was incredible (be sure to use fresh cashew nuts). If you prefer a chunky nut butter, reduce the amount of time you blend the nuts in the Vitamix.
If your kids love nut butter sandwiches, prepare a batch at the beginning of the week and use it for snacks, meals, and even healthy smoothies and desserts.

Vitamix Discount
Vitamix rarely offers discounts on their blenders and attachments, so be sure you don't miss this one!  Right now, you can save 15% on the Personal Cup Adapter with the purchase of a Classic Series Vitamix blender by using the code MMVITA2018. This Vitamix discount is valid through December 31, 2018.
The Vitamix E310 Explorian Series Blender retails for $349.95. You can purchase Vitamix blenders and attachments online at Vitamix.com or at Williams Sonoma, Sur La Table, Target, and Amazon.