I cannot remember the last time I had a facial, and the dryness I have experienced as of late is proof of that. My skin care routine is basic…cleanse, moisturize, apply sunscreen, and add a touch of makeup. And while it works during the summer months, the weather change has managed to expose the flaws in my routine. Last week, three of us decided to take a day off and take care of ourselves…physically and emotionally. Glen Ivy Hot Springs is our go-to for all-things self-care, and their newest skin and body treatments do more than just provide an opportunity for relaxation. I chose a HydraFacial, deemed the "Cadillac" of facials, designed to address a variety of skin concerns with zero downtime.
Consideration provided by Glen Ivy Hot Springs.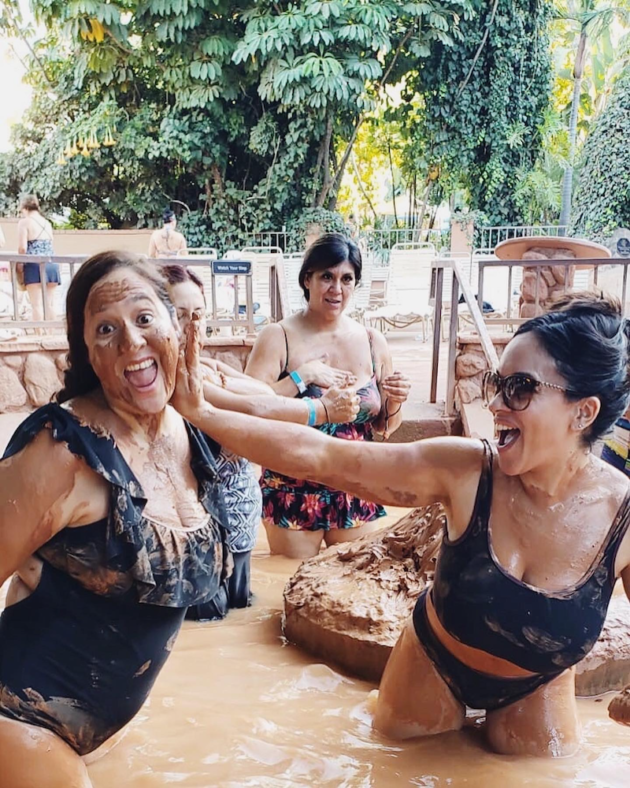 Glen Ivy Hot Springs
I remember my first visit to Glen Ivy…It felt like a mini escape from my suburban OC life with its lush foliage and mineral springs, which can be traced back to 1860.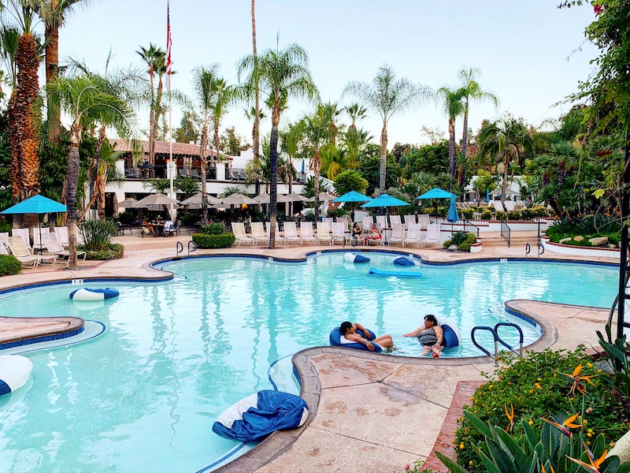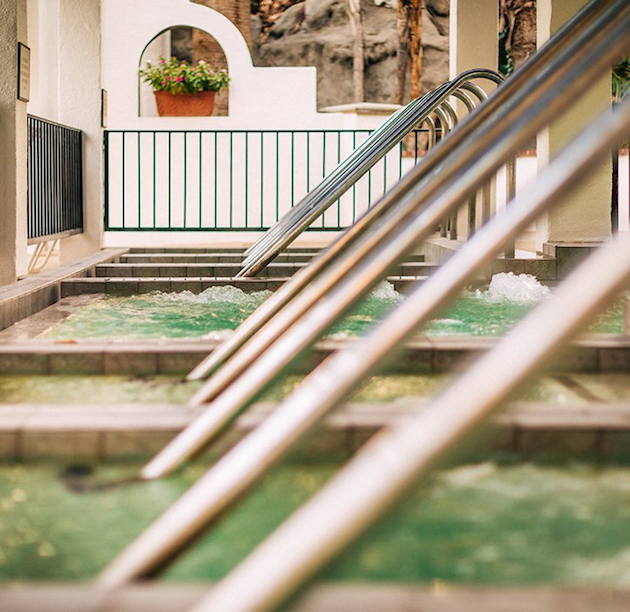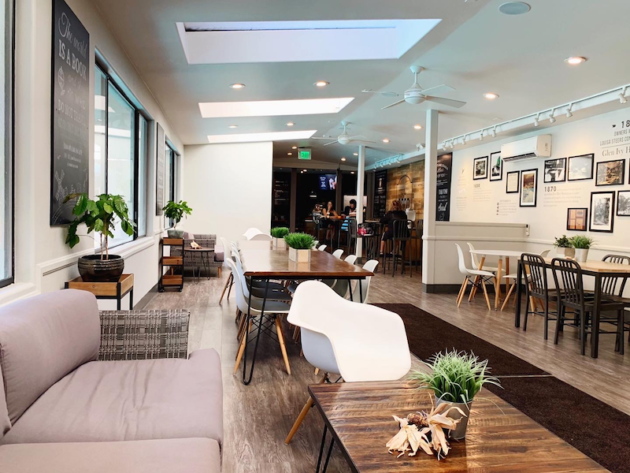 Located in the Temescal Valley, near Corona, Glen Ivy Hot Springs Spa offers relaxation and rejuvenation in a quiet, serene setting. With 19 pools and whirpools, including their historic mineral baths, even on a "busy" day, there are plenty of quiet places to retreat to for relaxation and contemplation. The 12 acres that Glen Ivy sits on also includes botanical gardens, a labyrinth for self-reflection, numerous quiet places and spaces, and daily classes and programs.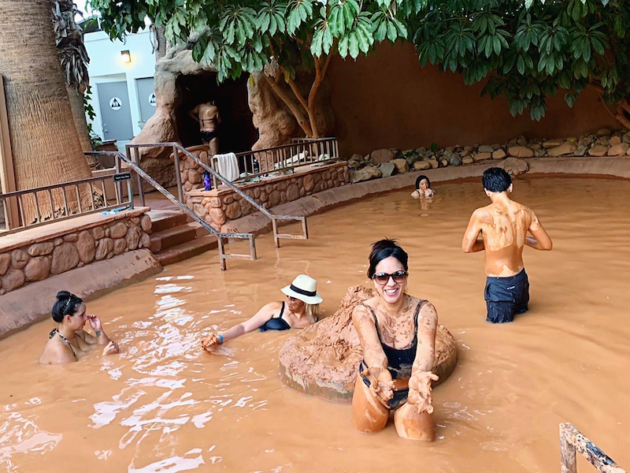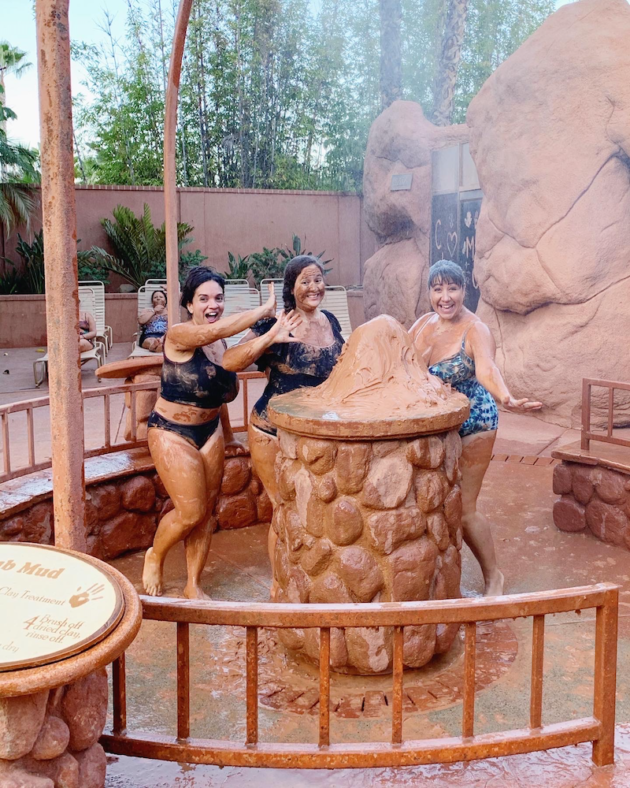 Club Mud
One of our favorite experiences at Glen Ivy is Club Mud. This experience, which is included with admission, includes a warm immersion in their spring water mud pool. Use the California red clay, which is blended with their mineral water, to rub onto your skin. Let it dry in the sun or their warm 'Wafa" cave. The clay makes for a great skin exfoliator to help draw impurities from the skin and body. Tip: Bring a dark swimsuit as the clay may stain fabrics.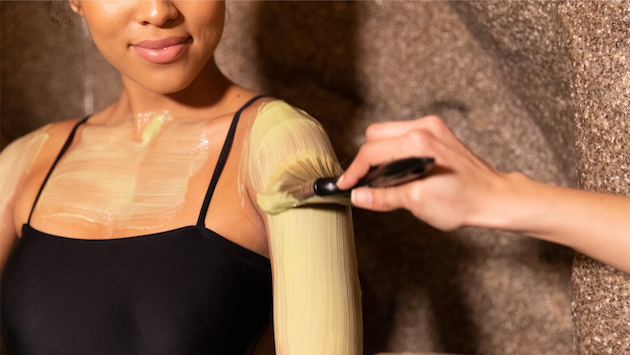 The Grotto
I truly believe you could visit Glen Ivy and enjoy their pools, Club Mud, and their quiet spaces all day and be completely content. However, the spa also offers unique experiences not offered anywhere else in the area. A few years back, we did The Grotto and we still talk about it today!
The experience, which is a separate fee ($30), takes you down into their secret cave where you are painted from neck to toe with a warm, green masque. This masque consists of aloe vera, coconut oil, eucalyptus, shea butter, and lavender and feels amazing on the skin. Sit in their heated cavern to allow the masque to soak into your skin. Once your are ready, rinse off under their cascading water before enjoying tea, water, and fruit in their cooler grotto. The entire experience can take 30-45 minutes and makes for a great addition to any additional face or body treatments you have scheduled.
New Treatments at Glen Ivy
Glen Ivy's face and body treatments are some of the best I have experienced. Their newest treatments feature the latest innovations including the Spa.Wave Massage, the Quartz Massage, and the Hydrafacial.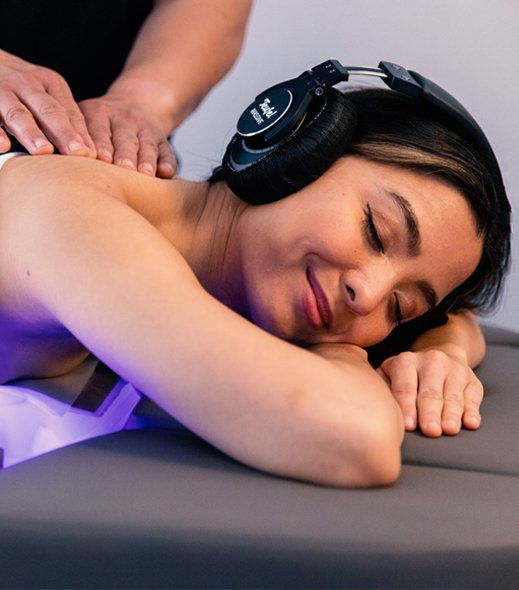 Spa.Wave Massage
The latest in massage includes a state of the art Spa.Wave table which combines the gentle sound waves of specially designed music with a highly efficient vibration massage system. The sounds slow down mental activity and the vibration massage acts specifically on the energy centers of the body. The sound massage system combines the effects of deep relaxation techniques as well as meditation and mindfulness.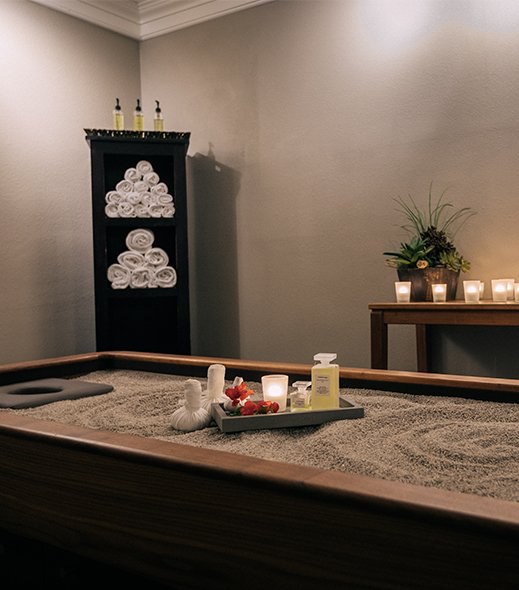 Quartz Massage
During a media event, I had an opportunity to trial the Quartz Massage for just 15 minutes and I can tell you that that 50 minutes (or 80) would be absolutely bliss! The treatment uses the deep, dry heat of quartz sand to alleviate muscle and joint pain. The warm sand is embedded in the special treatment table to ergonomically support the body so that it surrenders into a state of deep relaxation. The feeling of being "cocooned" is calming fo rthe body and soul.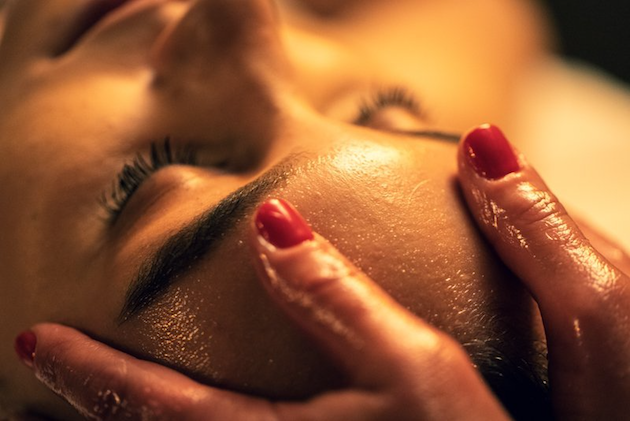 HydraFacial
A therapist once told me that facials are therapeutic, and an essential part of skin care. I admittedly don't get as them as often as I should. So it made sense to get one of the best facials available.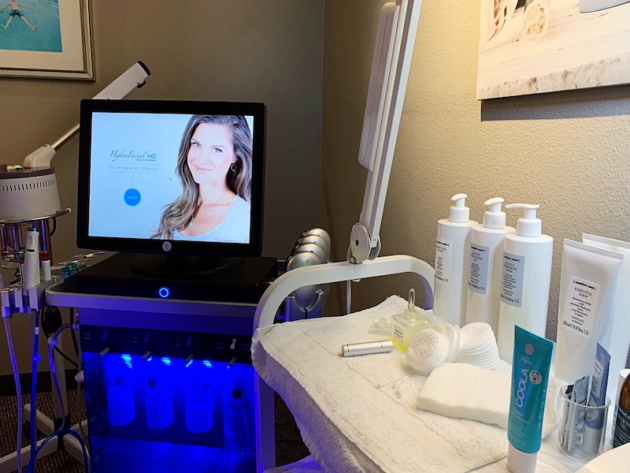 Suitable for most skin types, the HydraFacial is customized to address your specific concerns, including fine lines and wrinkles, dehydrated skin, uneven skin tone, hyper-pigmentation, sun damage, brown spots, enlarged pores, congested pores, blemishes, and oily-prone skin. It is soothing, refreshing, hydrating, and non-irritating, which means you won't have any downtime.
The three-step process includes the following:
Cleansing: Dead skin cells, oil, and dirt are gently removed from the skin, leaving a new and clean layer.
Exfoliation: Dirt and debris are suctioned from pores to remove impurities using the HydraPeel Tip, a pen-like device. Don't worry, it does not hurt!
Hydration: The skin is infused with nourishing serums to hydrate the skin and leave the perfect glow.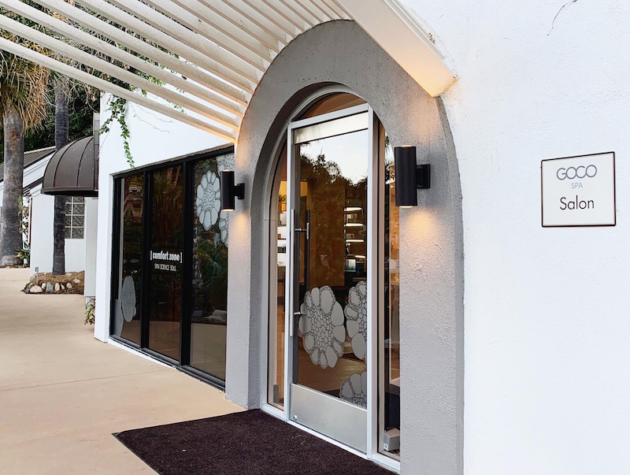 Each treatment is customized for your skin type, including the LED light therapy, the serum application, and the suction strength. Red and blue LED light therapy stimulates collagen for a healthy glow. Red LED light treats wrinkles, sun damage, and scars, and blue LED light is used on skin blemishes and clogged pores.
If you opt for the 80 minute treatment at Glen Ivy, it includes lymphatic drainage and the choice of an eye or lip perk treatment.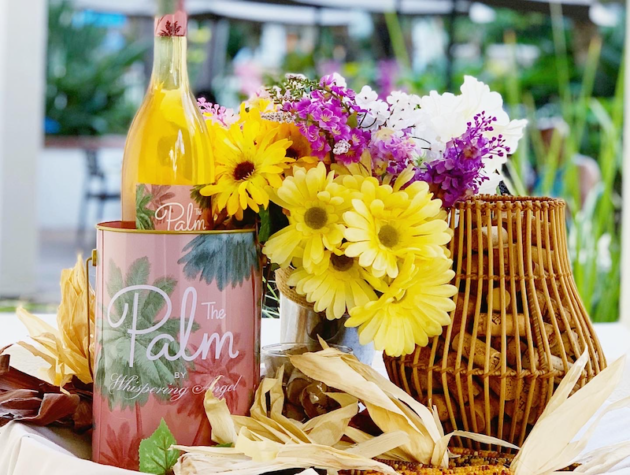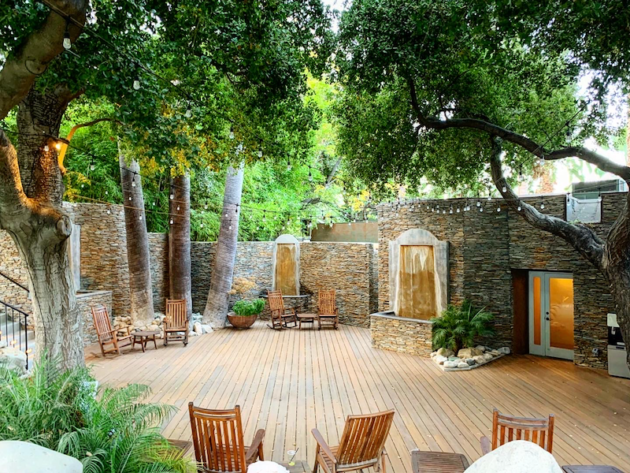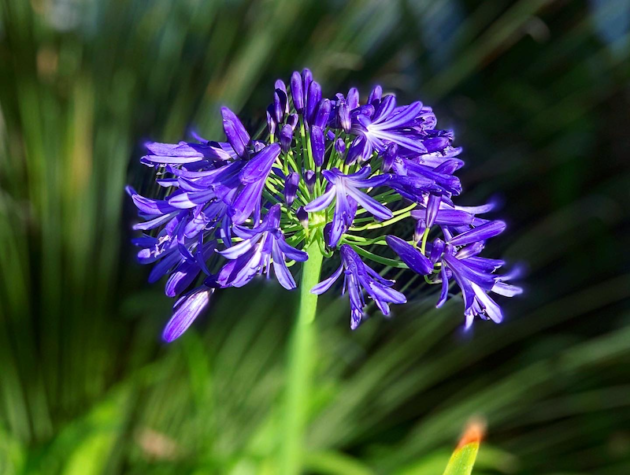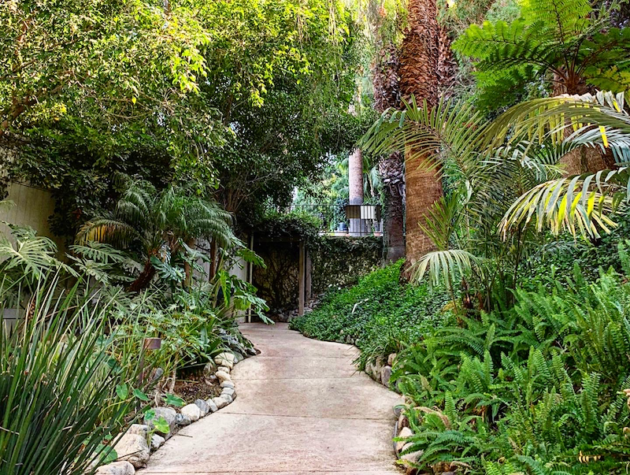 Looking for additional information on all that Glen Ivy has to offer? Check out my previous posts including How to Plan Your Day at Glen Ivy. For additional information, visit GlenIvy.com.
Images: Rockin' Mama unless otherwise noted.