It is 50 degrees outside, and naturally, I'm wearing faux sheepskin boots…to the spa. Southern Californians can be very temperamental when it comes to weather, with the idyllic temperature somewhere in the mid-70s. Fortunately, Glen Ivy Hot Springs is located beneath the Santa Ana Mountain Range in Corona, where the weather is mild and the sun shines bright most days of the year. I first experienced the resort this past winter, soaking in their mineral baths and rejuvenating my skin at Club Mud. And while my sole focus when visiting the resort is relaxation and rejuvenation, I find that a day at Glen Ivy is best spent with friends.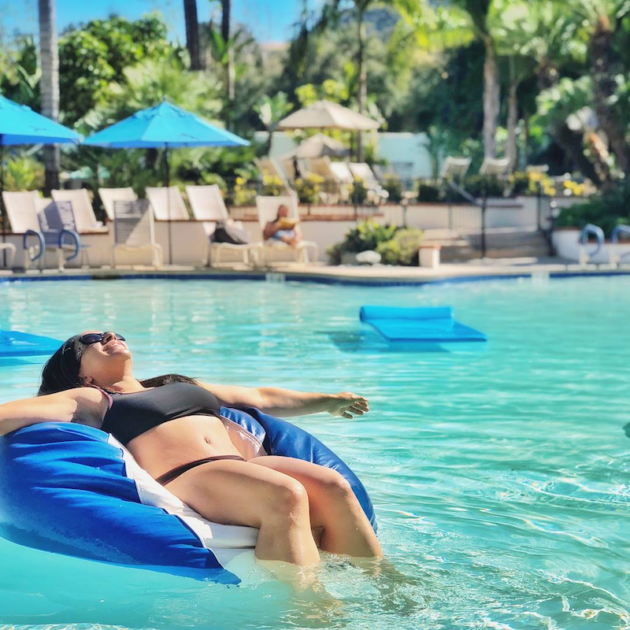 Glen Ivy Hot Springs
Glen Ivy Hot Springs spans 12 acres and was first established in 1860 as a destination for those seeking wellness. As such, the resort focuses on self care for the mind, the body, and the spirit. Their 19 pools and whirlpools include historic mineral baths with waters that come from the earth. Some of these geothermal mineral baths see temperatures of 104° and feature minerals that are absorbed into the skin to sooth aching joints and muscles.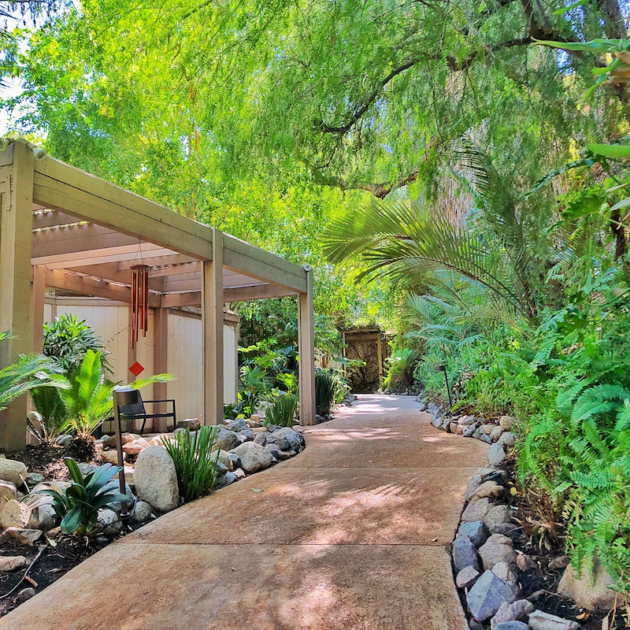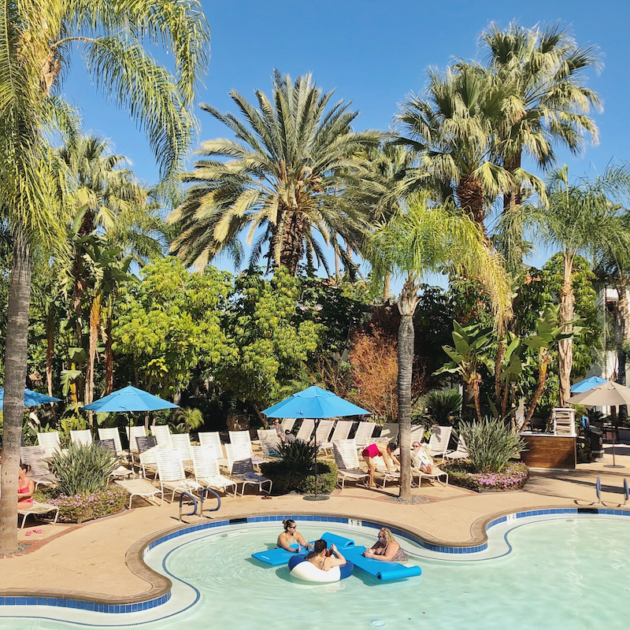 Additional activities and amenities include the botanical gardens, a labryinth for self-reflection, Club Mud, saunas, steam rooms, fitness and wellness classes, 4 dining venues, and quiet places for relaxation and renewal. Glen Ivy also offers individual spa treatments and The Grotto experience, both of which require a separate fee.
New Spa Experiences at Glen Ivy Hot Springs
Earlier this year, Glen Ivy introduced three new wellness services, including the Sole Focus Massage, the Quartz Massage, and the Pure Matte Solution Facial.
Sole Focus Massage:  This deeply relaxing massage focuses solely on the acupressure points located on the feet. Using modified Zone Theory to stimulate points on the feet this treatment helps to promote full body relaxation, reduce stress, decrease pain, and improve overall sleep.
Quartz Massage: This treatment uses the Gharieni Quartz Table and is based on the Ancient Greek concept of psammotherapy. The heated quartz sand ergonomically positions the body while the deep, dry heat aids in relaxation and alleviation of muscle and joint pain.
Pure Matte Solution Facial: Using a nutrient-rich spirulina mask, this healing, oxygenating facial detoxifies the skin and leaves a matte finish. The treatment also includes a Davines scalp treatment which leaves the hair silky and smooth.

Dining at Glen Ivy Hot Springs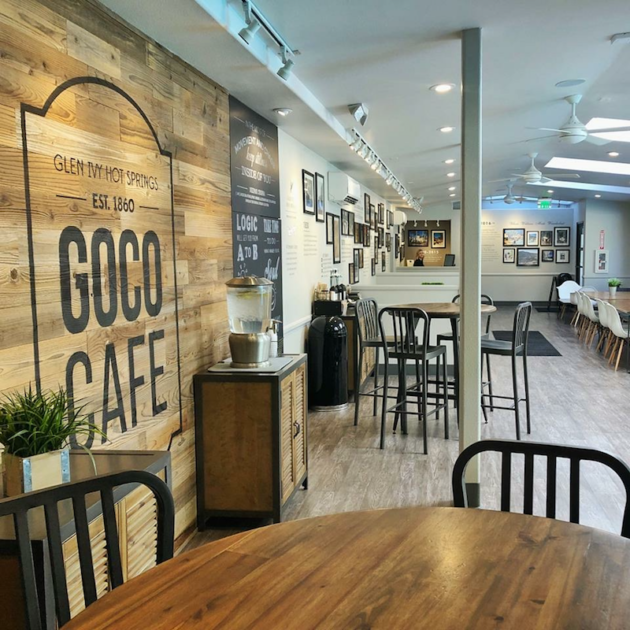 Guests visiting Glen Ivy can dine in one of 4 establishments on property. The Goco Cafe is your go-to for quick bites including salads, sandwiches, wraps, juices, and coffees.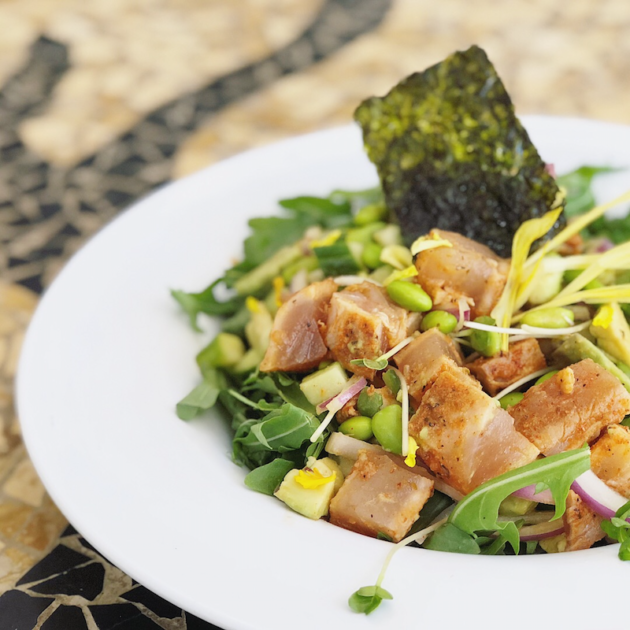 Poke Salad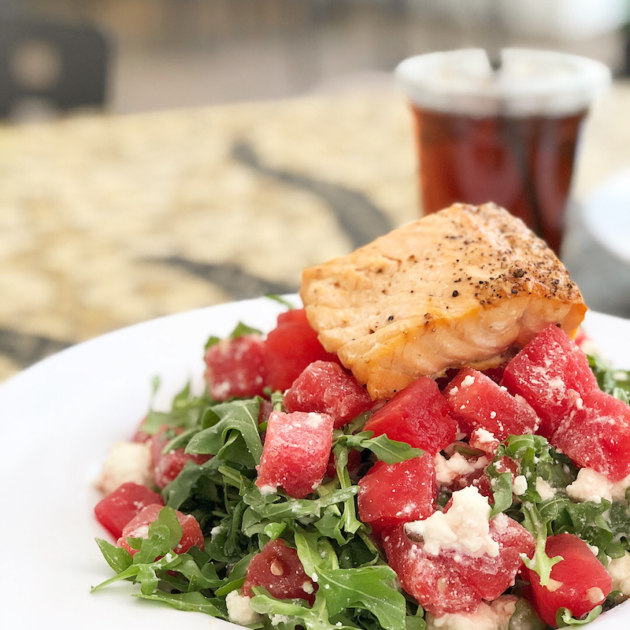 Watermelon Salad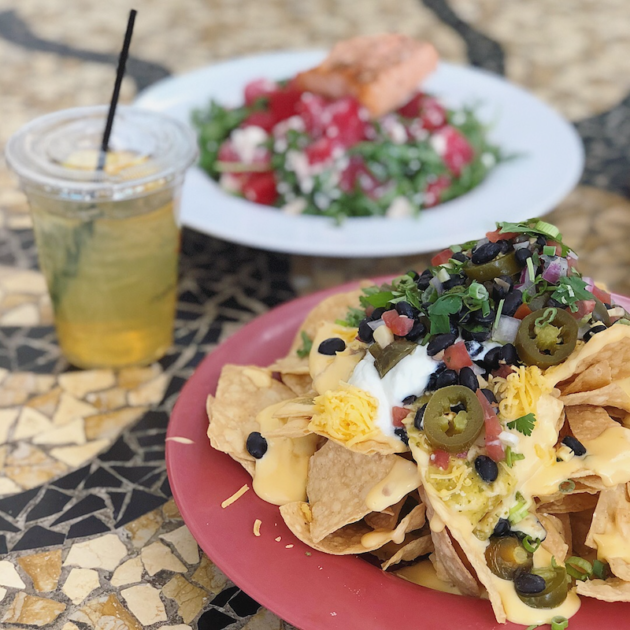 Chicken Nachos
Enjoy a more leisurely meal at Ivy Kitchen, which is headed by Executive Chef Micah Severeid. The menu includes classic favorites such as flatbreads, fish tacos and quesadillas and farm-to-fork dishes such as their Seasonal Vegetable Pita and their Seasonal Wedge Salad. Ingredients are grown on property and locally-sourced, many of which are organic.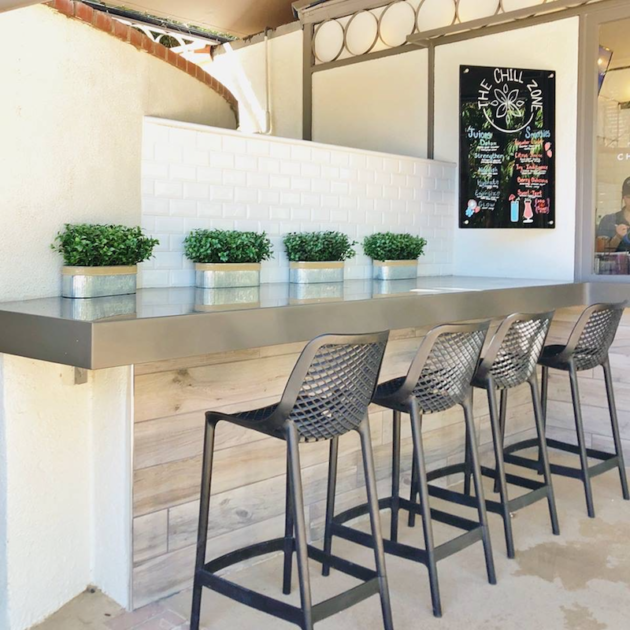 Cool off with a fresh pressed juice or a smoothie at the Chill Zone. The juice and frozen yogurt bar also features seasonal cocktails, vitamin-rich drinks, and fresh coconut.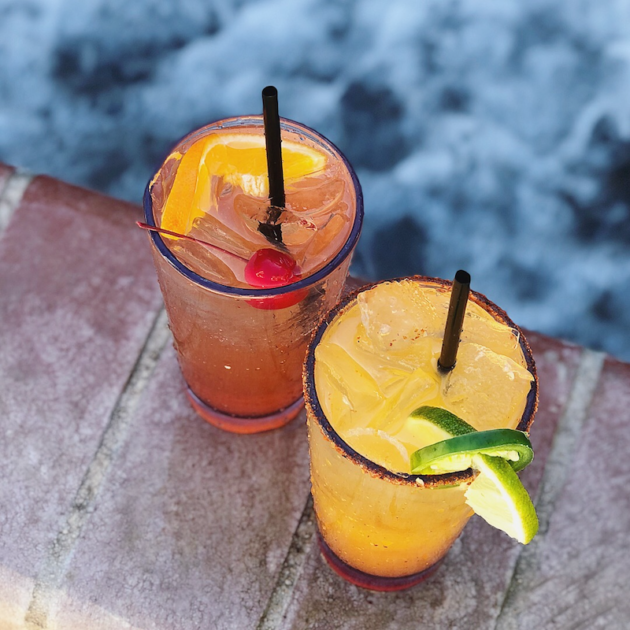 The Lounge 1860 is Glen Ivy's newest cocktail lounge and wine bar which offers a relaxing reprieve from the sun's heat or the winter chill. The venue serves crafted wine-based cocktails, draught beers, and a selection of California wines.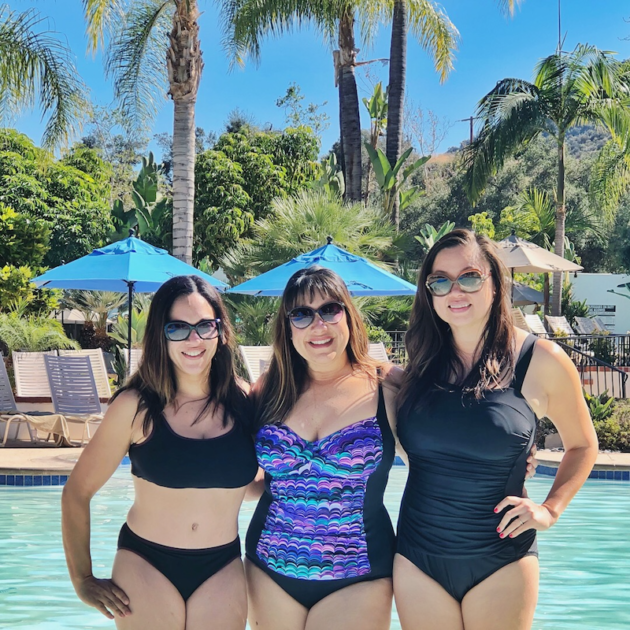 Spring Packages and Specials at Glen Ivy Hot Springs
Before you plan your visit to Glen Ivy Hot Springs, I recommend checking out their website for current packages and specials. This Spring, there are 4 specials to choose from, each of which offers the unique opportunity to experience several components of the resort.
Healthy Balance: This package includes weekday admission, a 50-minute spa treatment (valued at $100), Glen Ivy Robe Rental, and a fresh squeezed juice from the Chill Zone. $149, Monday through Friday.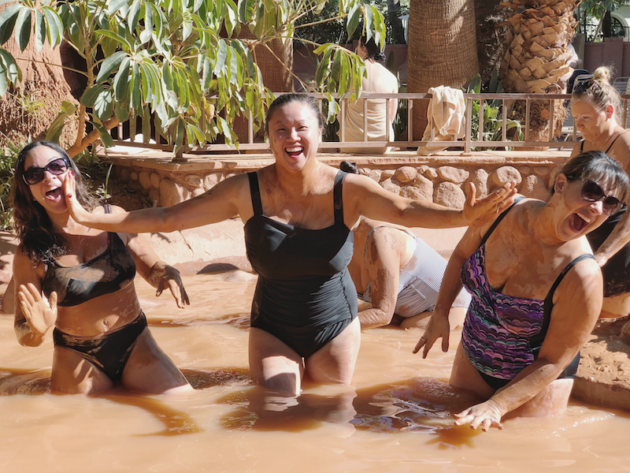 Better With Friends: Going to Glen Ivy is always better with friends!  This package includes admission for two, 2 50-minute spa services (valued at $100), 2 Grotto treatments, 2 Glen Ivy Robe Rentals, and 2 fresh squeezed juices from the Chill Zone. $369 weekends, $335 weekdays.

Cappuccino Float Pedicure: Enjoy a creamy butter brulee whole milk and chicory root soak designed to nourish dry skin. A caramel whipped coffee polish includes skin-tightening caffeine and a smooth exfoliation. Lastly, a moisturizing milk massage leaves notes of sweet cream on your skin to hydrate with natural oils and vitamin E. 50 minutes, $50; $80 minutes, $80.
It's Your Birthday Promo! Celebrate your birthday at Glen Ivy. If you visit on the day of your birthday and purchase a 50 minute or 80 minute spa treatment, admission is free.

Glen Ivy Hot Springs Address and Information
Glen Ivy Hot Springs
25000 Glen Ivy Road, Corona, CA 92883
Hours: Monday through Sunday, 9 am to 5 pm.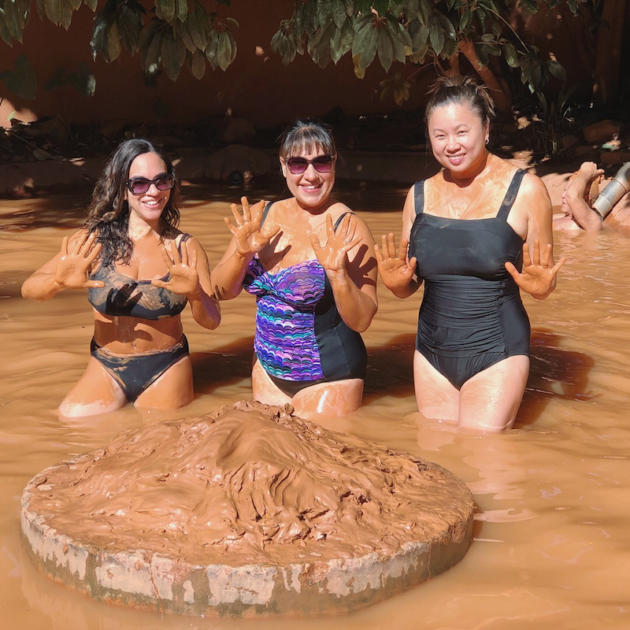 For additional information visit GlenIvy.com.
Images: Rockin' Mama unless otherwise noted.