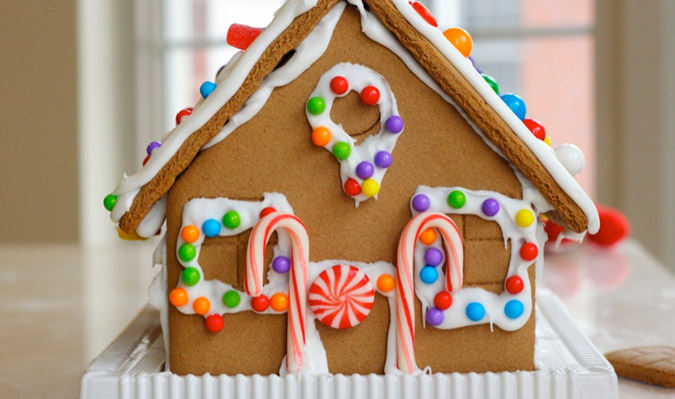 Decorating gingerbread houses was a memorable tradition in my childhood home, and one I started with my son a few years back. Powell's Sweet Shoppe, our local candy store, which has this old-time look and feel to it, is offering pre-assembled cottages made from baked graham cracker to decorate this holiday season. For the past few years, we haven't bothered with houses that require assemble because my children haven't quite mastered the fine motor skills required to do so. Utilizing a pre-assembled house makes it so much easier for them to focus on decorating and making each house their own.
Right now, Plum District is offering two gingerbread houses to decorate, including the frosting, candy, hot chocolate, and a certificate for a candy treat or gelato for just $25 (regularly priced at $50). Gingerbread House Decorating Parties are on Wednesdays from 5 pm to 8 pm and Sundays from 11 am to 1 pm through January 3rd, 2012.
For more information on the offer, just visit Plum District!
No compensation was received for this post.