One of our FAVORITE family summer traditions is a visit to the OC Fair, and in just a few days, families can head out to the OC Fair & Event Center for 23 days and nights of food, rides, exhibits, animals, music, actions sports, and more.  Summer visits to the fair began within my family as a child and it's a tradition we've continued with our own children.  Since I always find that one visit is never enough to see and do everything, I thought I'd share some easy ways to save at the 2018 OC Fair.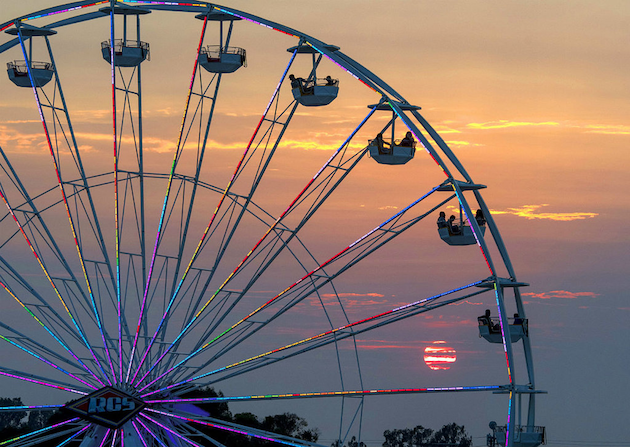 OC Fair
The OC Fair is back for its 128th year and we are counting down the days to Orange County's biggest summer event! Families will appreciate seeing their favorite fair experiences return including the Junior Livestock Auction, the OC Brew Hee Haw Craft Beer Festival, the OC Fair Fun Run, the Peking Acrobats, the All-Alaskan Racing Pigs, and Russel Brother Circus.
New experiences at the OC Fair include the live-action stunt show Daredevils & Wheels, a Craft Bar with farm-to-bar mocktails and cocktails, the Peterson Farm Brothers, the Bravemind Exhibit at Heroes Hall, the Selfie Pop-Up Museum, the Culinary Crawl, and the Gigantic Farmers: Bounty of the County murals. There are also a ton of new fair foods to try including chocolate pasta, a spaghetti donut, the pineapple-and-pork "Pine and Swine" sourdough bread, frozen Reese's cream pies, deep-fried filet mignon on a stick, spicy fried cheese curd chips, and Bomb Pops in a cup.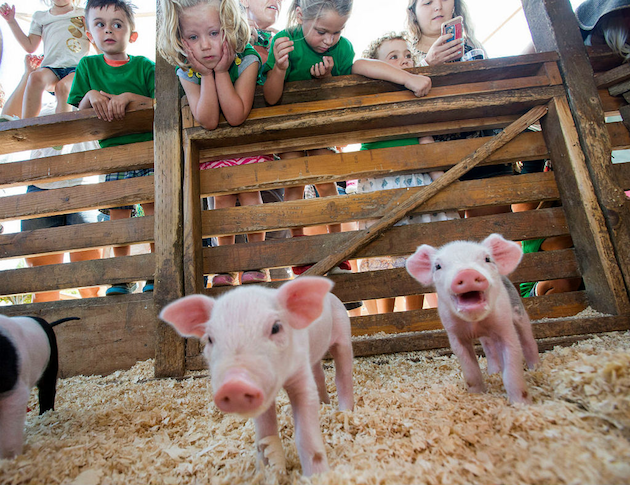 OC Fair Tickets and Admission
OC Fair Super Pass: If you are even thinking about visiting more than once during the Summer season (which I highly recommend!), you'll want to consider the Super Pass, which provides admission to all 23 days.  In addition to admission, Super Pass holders will receive express entry at all gates, 2-for-1 tickets for select events in the Pacific Amphitheater, The Hangar, and Action Sports Arena, 15% disciounts on food and non-alcoholic drinks at Baja Blues, Hussong's and Vinnie's, 2018 OC Fair souvenir pin, free admission to the Orange County Market Place, and a carnival value book.
Kids Day: Every Thursday, children 12 and under receive free admission. Remember that children 5 and under are always free!
Seniors Day:  Every Friday, seniors 60 and over will receive $5 admission plus free Ferris Wheel and Merry-Go-Round rides all day.
We Care Wednesday:  To inspire visitors to give back, the OC Fair will offer free admission from 12 pm to 3 pm and a carnival ride for every person who donates the requested item for that week.  Here are the items requested for free admission – July 18 (new school supplies valued at $5 or more), July 25 (5 canned food items), August 1 (3 children's books), August 8 (5 gently-used clothing items)
Opening Day: On July 13th (opening day), receive free admission AND parking between noon and 3 pm.
Weekend Deals:  Every Saturday and Sunday, visitors can receive 1/2 price admission between 11 am and 1 pm plus half off ticket redemption at the Carnival (that's half the number of tickets, same amount of fun). On Sunday, guests can also opt for a $35 unlimited ride wristband sold from 11 am until 1 pm and valid until 4 pm.
Salute to Heroes: Veterans and active-duty military receive free admission with a valid ID every day. Plus, they can purchase up to 5 general admission tickets for half-price.
Wear Overalls Day: Guests who wear overalls on Thursdays will receive free admission from 12 pm to 3 pm.
Orange County Resident Discount: Visit your local Orange County Public Library or City Hall location to pick up your coupon to receive $2 off full-price general admission. Coupon is valid for up to 4 people.

OC Fair Parking
Free Off-Site Weekend Parking: One of my best tips for visiting the OC Fair is to park off-site if you're visiting on a weekend day.  Not only will you avoid traffic, you'll save money!  Free parking and shuttle service is available at the Experian parking structure off the Bristol street exit from the I-405 freeway. Be sure to arrive early!
OC Fair Express:  Every Saturday and Sunday of each fair weekend, you can obtain direct bus service to the fair from 9 OCTA transit locations. The cost is just $2 each way and you'll receive a $4 general Fair admission coupon.  For locations, visit OCTA.net/OCFairExpress. *Tip* If you're traveling on the Metrolink from outside of the OC, you can take the OC Fair Express for free (just be sure to show your ticket). Buses run 10 am to midnight. Visit OCFairExpress.com for more information.

OC Fair Food
$3 Taste of Fair Food:  We all know that the food is my top reason for visiting the OC Fair, so if there is a discount to be found I'll take it!  Every Thursday from noon to 4 pm, you can taste select fair food for $3/sample.

OC Fair Rides
Read & Ride:  Every day, children ages 5-11 can receive 3 free carnival ride passes by submitting their completed book report form to the Centennial Farm Information Booth.  If you read my post about The Best Summer Reading Programs for Kids, you'll remember that kids need to read just 2 books to receive their free ride passes. Visit the OC Fair website to download the book report form for free.
$2 Rides & $2 Games: Every Friday from noon to 4pm, all rides and games are just $2 each in the Main Carnival and Kiddie Carnival.
$35 Unlimited Ride Wristband:  Every Wednesday and Thursday, you can purchase this unlimited ride wristband until 5 pm (valid until 8 pm ) which offers unlimited rides in the Main Midway and Kiddie Carnival.  This is an incredible value, particularly if your kids enjoy spending their time at the OC Fair on rides.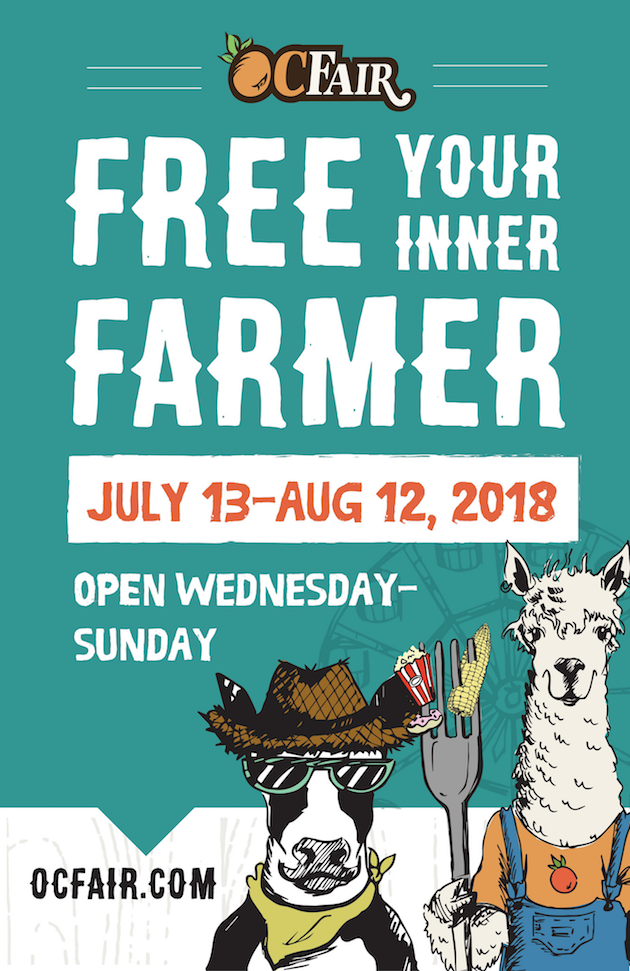 In addition to all 15 of these incredible Ways to Save at the OC Fair, you'll also find free daily entertainment, free exhibits and more. Visit OCFair.com/Deals for additional ways to save at the OC Fair.
This year's theme for the 2018 OC Fair is Free Your Inner Farmer, and in our family, Summer truly does begin with the fair.  With so much to do and see and a host of new activities, entertainment, food, and more, I'll provide you with an in-depth guide after our opening weekend visit.
The 2018 OC Fair is open Wednesday through Sunday beginning Friday, July 13th, 2018. For more information, visit OCFair.com.
Images: OC Fair
Latest posts by Caryn Bailey
(see all)