No compensation was received for this post. I attended a press event which helped facilitate the writing of this post.
Right after we put away our kids' Halloween costumes, the countdown to Christmas begins. This is our favorite time of year and one my husband and I work hard to make special for our children.  One of our favorite places to visit during the holidays is the Disneyland Resort.  The transformation, which occurs overnight, is spectacular and magical…a winter wonderland!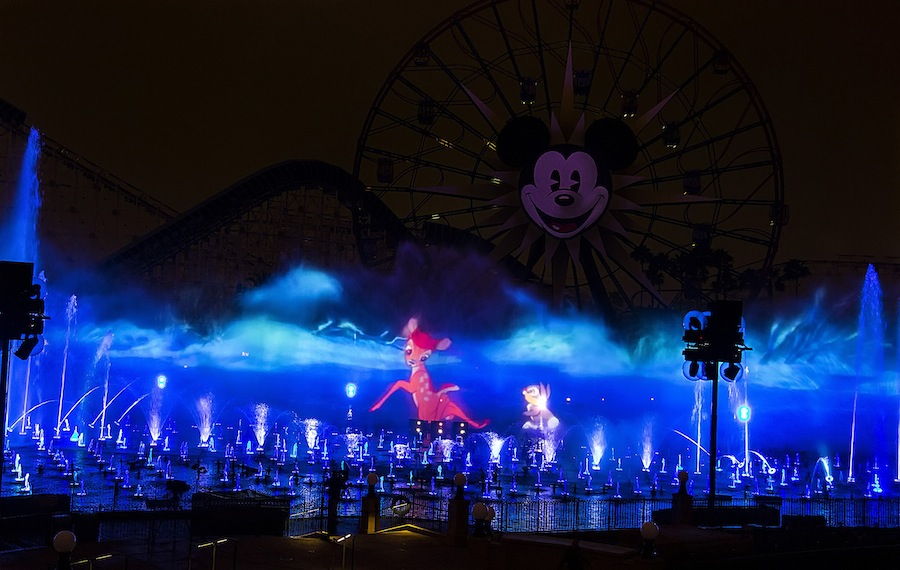 This year, the Disneyland Resort has a number of new surprises in store for the holiday season along with traditional favorites, and we plan to visit several times in order to enjoy all of the attractions, entertainment, and activities.  Perhaps the most surprisingly spectacular debut this season was the introduction of World of Color – Winter Dreams.  The very first time I saw World of Color, I was overwhelmed with nostalgia and emotion.  The show is a visual masterpiece, and every single time I see it I wonder, "how do they do it?"
Perfectly timed for the release of Disney's Frozen comes a warm, winter show hosted by the film's summer-lovin' snowman, Olaf.  Against the backdrop of 1200 fountains, World of Color – Winter Dreams takes guests on a winter journey through timeless classic and modern winter film scenes such as Bambi and Thumper playing on a frozen pond and Queen Elsa singing her infamous song "Let It Go" from her ice castle. The show features a brand new story and a hilarious performance of The Nutcracker by Woody, Buzz Lightyear and the Toy Story clan. As the show concludes, Olaf leads the audience in a joyful holiday sing-a-long.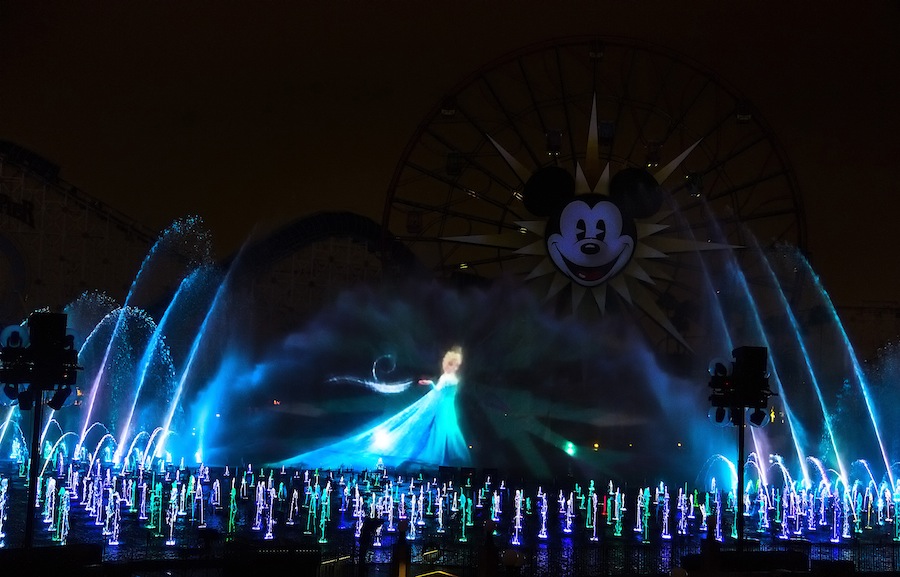 World of Color – Winter Dreams utilizes brand new advanced technology including new animation, music and special effects for a winter spectacular unlike anything I've ever seen.  The beauty of merging water, color, and light is breathtaking. Not only did the show evoke an incredible amount of emotion, it reminded all of us what this season is truly about. Don't miss this show! 
What You Need To Know:
If you'd like to reserve a preferred viewing spot, you'll need to utilize Disney's FASTPASS Service located at Grizzly River Run. I highly recommend obtaining a FASTPASS early as they typically run out.
The resort also offers World of Color Dining Packages which include a 3 course meal from a prix-fixe menu (lunch or dinner), a alcoholic beverage, and a voucher that reserves your spot in Paradise Park for the preferred World of Color viewing area. Choose from one of 3 restaurants including Ariel's Grotto, Carthay Circle Restaurant, or Wine Country Trattoria.
Be sure to arrive to the viewing area early to secure your preferred spot.  Before the show, you can pass the time by playing the Fun Wheel Challenge.  The area offers free Wi-Fi and there are no apps to download. Simply open up a browser and begin playing.  The winner gets to control the lights on Mickey's Fun Wheel!
One little known fact is that the resort offers Glow With the Show Ear Hats that allow guests the opportunity to become part of the evening entertainment.  The hats change colors to correspond with each respective show including the Mad T Party, Luigi's Flying Tires, World of Color and World of Color – Winter Dreams, Fun Wheel Challenge, Fantasmic!, and the Fireworks Show.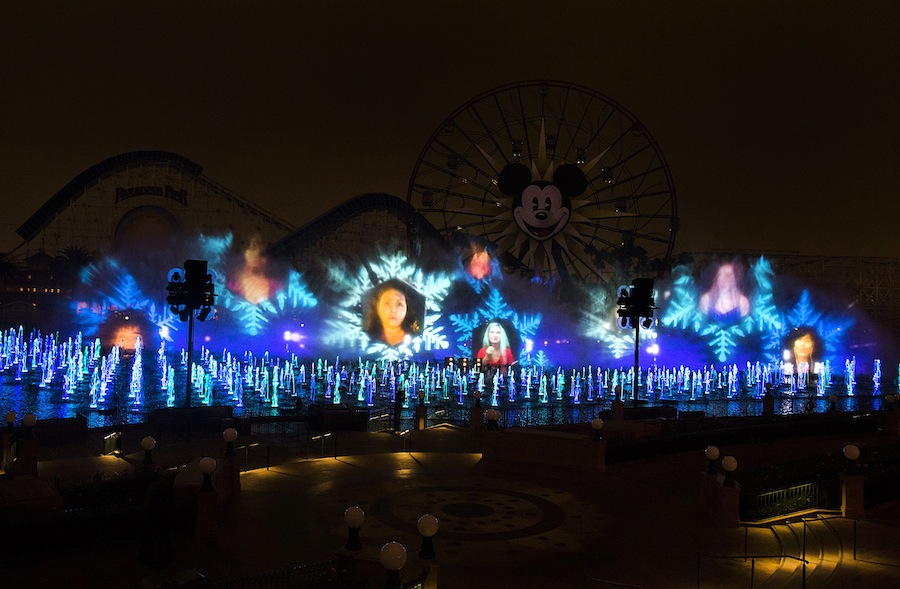 In addition to arriving early to secure your spot, you won't want to miss the "Glow" carol, which opens World of Color – Winter Dreams and features the voices of singers from across the country.
See World of Color – Winter Dreams during the Holidays at the Disneyland Resort.
Images: The Disneyland Resort unless otherwise noted.
Latest posts by Caryn Bailey
(see all)