Now that my son is in school, we don't have as many opportunities during the day to spend time together doing the things we love.  I miss swinging and playing at the park, discovering and learning at our local museum, and our impromptu trips to Disneyland.  It wasn't until Kindergarten that I realized just how quickly the time goes by.
One of my "resolutions" for 2013 was to be purposeful about scheduling regular family time.  Friday nights have become our "movie night," and as simple as it sounds, my children get incredibly excited about homemade popcorn and vegan pizza (our family movie night must-haves!).
My children aren't overly picky about the films we watch, but sometimes, it would be nice to have options beyond our library of animated features.  Walmart and P&G have partnered to present Walden Family Theater, a Friday night movie series for families debuting on the Hallmark Channel.  The first film, Return to Nim's Island, aired recently, and is now available exclusively on DVD/Blu-ray at Walmart. This sequel to the 2008 action-adventure film Nim's island continues the story of Nim who is determined to protect her island and all of the wildlife that call it home. It will take the help of her new friend Edmund to save her home from resort developers and animal poachers.
Friday Family Movie Night was initiated to help bring families together around wholesome films suitable for all ages.  In addition to a lineup of original films, Walden Family Theater will also feature movies from the Hallmark Channel's library.
One of the things I appreciate about this initiative is the fact that the opportunities to connect as a family extend beyond simply watching the film. Each original movie will be supplemented by an activity guide which will include specially created recipes, crafts, and educational materials to complement the story.  Families can extend their time together by participating in some of these activities.
We decided to make our own version of the Nim's Tropical Fruit Kebobs, inspired by the film. This is a healthy, easy, colorful snack that kids can get involved with.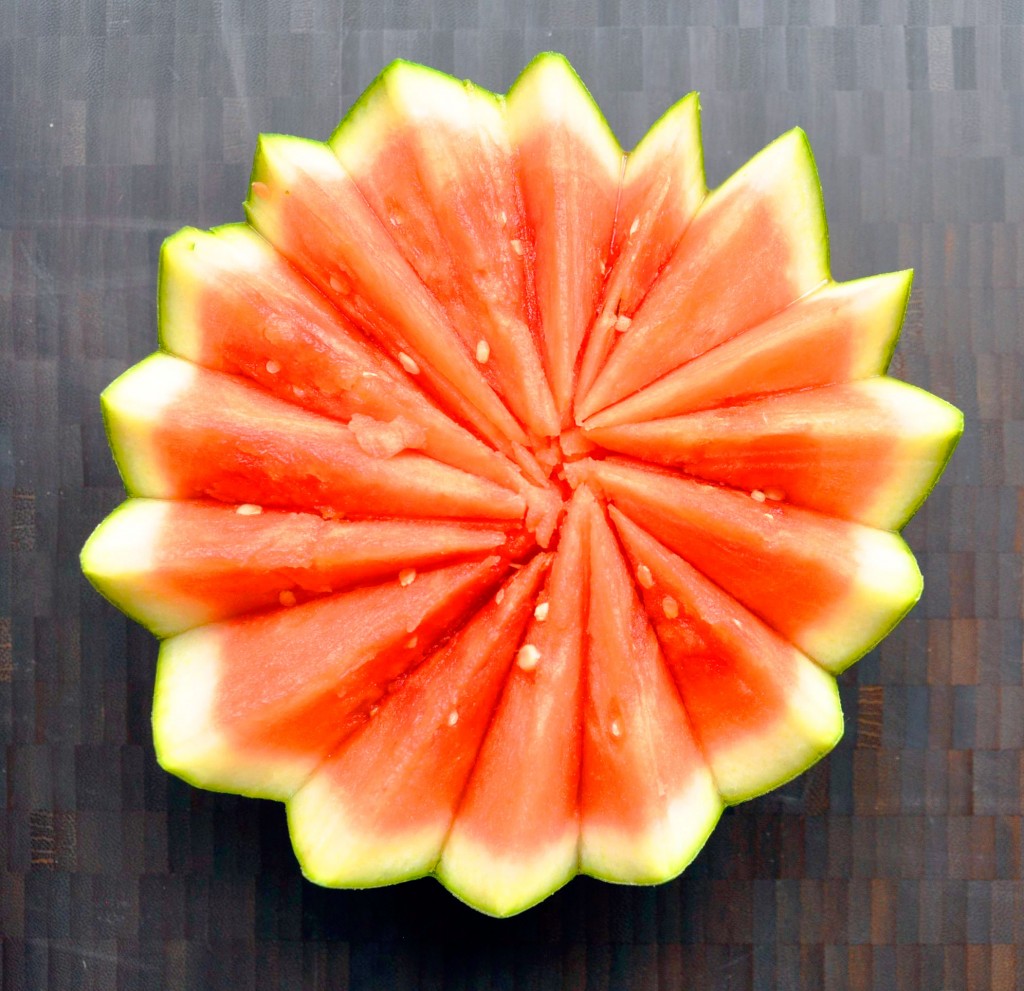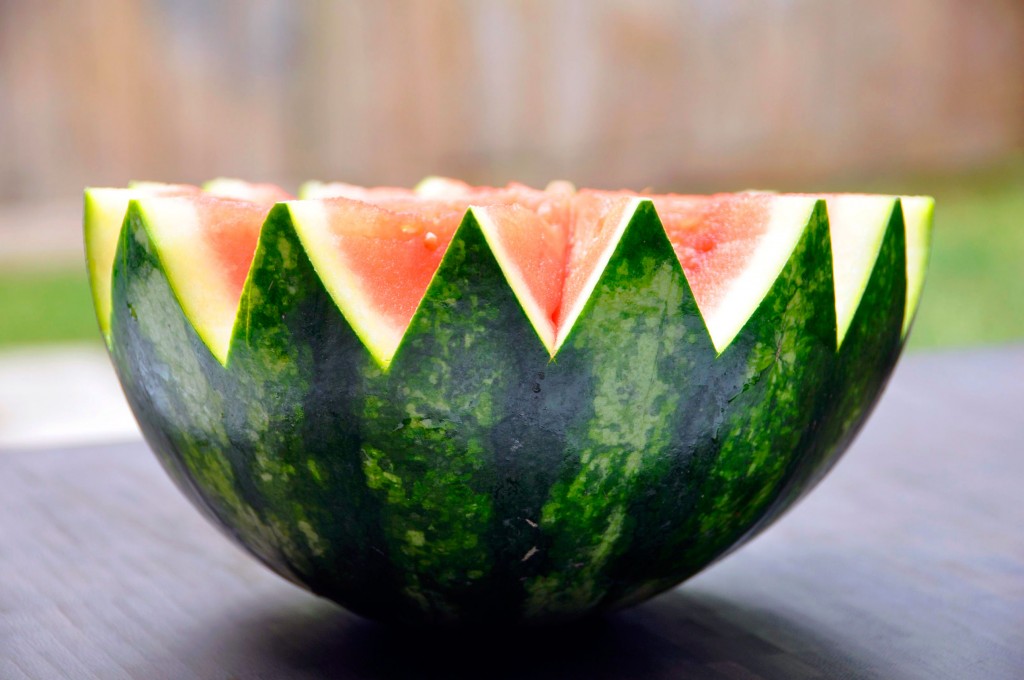 Simply choose your favorite melon and cut out a design
Cut up your favorite fruits (we like cantaloupe, watermelon, strawberries, and large grapes)
Thread the fruit onto bamboo skewers
Alternate placement of the fruits to create patterns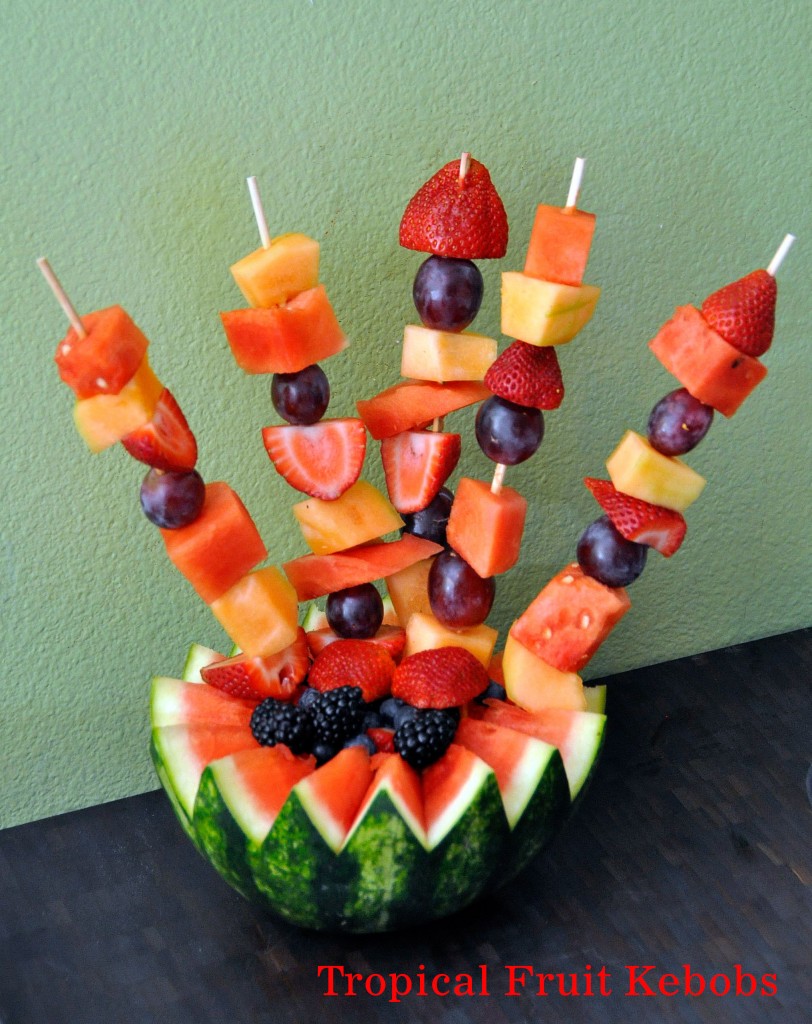 If desired, fill the center with fresh berries
The series is scheduled through the end of the year, with movies shown every other week. These six films will be available exclusively at Walmart:
Space Warriors – May 24
Dear Dumb Diary – August 23
The Watsons Go To Birmingham – Sept. 20
Esperanza Rising – Nov. 1
Pete's Christmas – Nov. 15
You can see the entire schedule of films on the Hallmark Channel's website.

Latest posts by Caryn Bailey
(see all)