Actress Keri Russell starred in the 2007 film Waitress, which tells the story of a young woman trapped in a small town with a dead end job and an abusive husband. Six years later, a musical, inspired by the film, began production. Now touring off-Broadway, Waitress will debut at the Segerstrom Center for the Arts November 13 – 25, 2018.
Consideration provided by the Segerstrom Center for the Arts.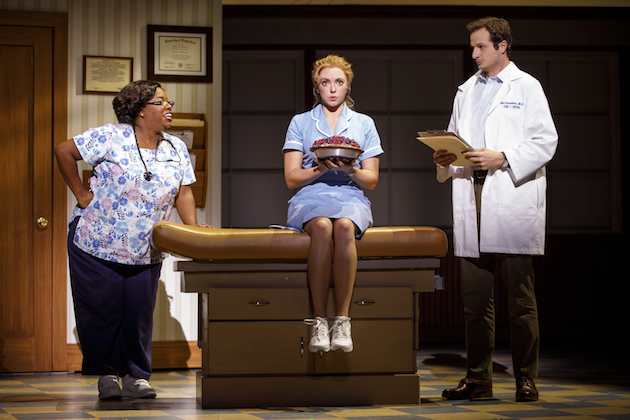 Waitress The Musical
Featuring music and lyrics by Sara Bareilles, a book by Jessie Nelson, and an all-female creative team, Waitress the Musical, will star Christine Dwyer in the lead role as Jenna Hunterson. You may recognize Dwyer from her role as Maureen in RENT, Elphaba in Wicked, and Sylvia in Finding Neverland.
As a waitress and an expert pie maker, Jenna dreams of leaving her small town and her abusive husband. When she learns of a baking contest in a nearby county, she decides that this may be her way out. To complicate matters further, Jenna learns that she is pregnant and begins an affair with her doctor. With her fellow waitresses offering their own recipes for happiness, Jenna must summon the strength and courage to rebuild her life. Waitress is an uplifting story about a woman who rises above her circumstances. The musical celebrates friendship, motherhood, and empowers women to find intrinsic worth and happiness.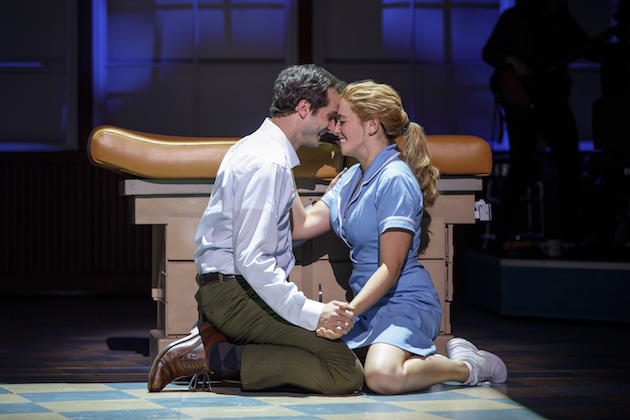 Waitress The Musical at the Segerstrom Center for the Arts.
Waitress will perform at Segerstrom Hall November 13-25, 2018. Ticket prices start at $29 and showtimes are as follows:
Tuesday – Friday at 7:30 p.m.
Saturday at 2 and 7:30 p.m.
Sunday at 1 and 6:30 p.m.
No performance on Thursday, November 22.
There will be an additional performance on Friday, November 23 at 2:00 p.m.
Tickets can be purchased online at SCFTA.org, in person at the box office, or via phone (714.556.2787).
Segerstrom Hall is located at 600 Town Center Drive, Costa Mesa, CA.
Learn more at WaitressTheMusical.com.