{Sponsored}
ScholarShare can help schools with desperately needed funding. Every week, my kids come home from school with opportunities to participate in a variety of programs designed to compliment their education. From Spanish and music to theater and Girl Scouts, our school is known for its exceptional test scores, tech-based learning and well-rounded approach to education. We are fortunate to live in one of the best districts in Orange County, however, our school is still dependent on public funding to provide students with the best education. Thanks to ScholarShare, our school has been nominated to receive a ScholarDollars Grant to support current programs like Meet the Masters, Science Lab, and the Anaheim Ducks Physical Education Program.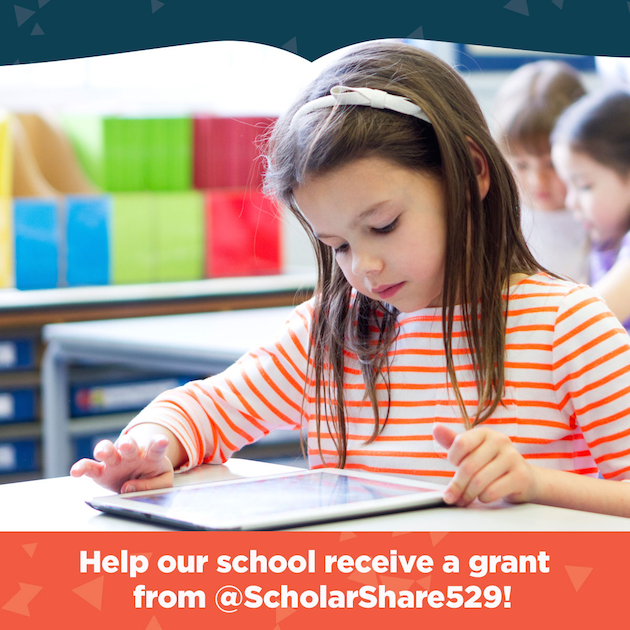 The ScholarShare Scholar Dollars Grant Program
Funded by ScholarShare, California's 529 college savings plan, this grant program seeks to help fund public school programs like music, tutoring, student counseling, science and technology. There are 20 grants available in varying amounts from $5,00o to $25,000 and the amount given is determined by the size of the school. Schools who receive Scholar Dollars Grants can use the money to purchase musical instruments, computers, library books, sports equipment and more.
Vote For Your School
Has your school been nominated to receive a Scholar Dollars Grant? If so, you want to vote ASAP before March 24th, 2017. You can vote once daily. You'll also want to encourage friends, family members and those in your community to vote for your school.
4 Ways To Generate Votes For Your School
Use the power of social media: Encourage friends and family members to vote for you school with a simple post, the name of your school, and a link to the voting page.
Send a personal email: Email is a great way to raise awareness and encourage people you may not see on a regular basis to vote for your school. The email can be short and should include the name of your child's school and a link to the voting page. You might send an initial email and a follow-up note as we get closer to the deadline.
Utilize your school's newsletter: Be sure you get permission before posting to your school's newsletter or website. You can view the toolkit below for sample newsletter wording, which should also include your school's name and the link to vote.
Engage your community: Download the voting flyer and then ask permission to post it at your local coffee shop, grocery store, community center, or any other location in your community.
Voting Flyer Template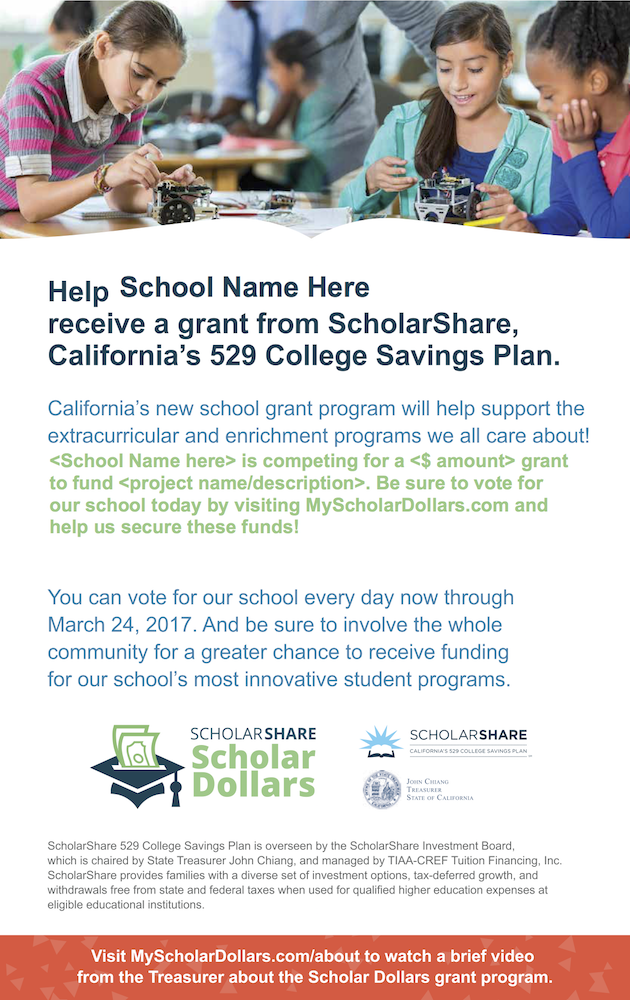 Scholar Dollars Toolkit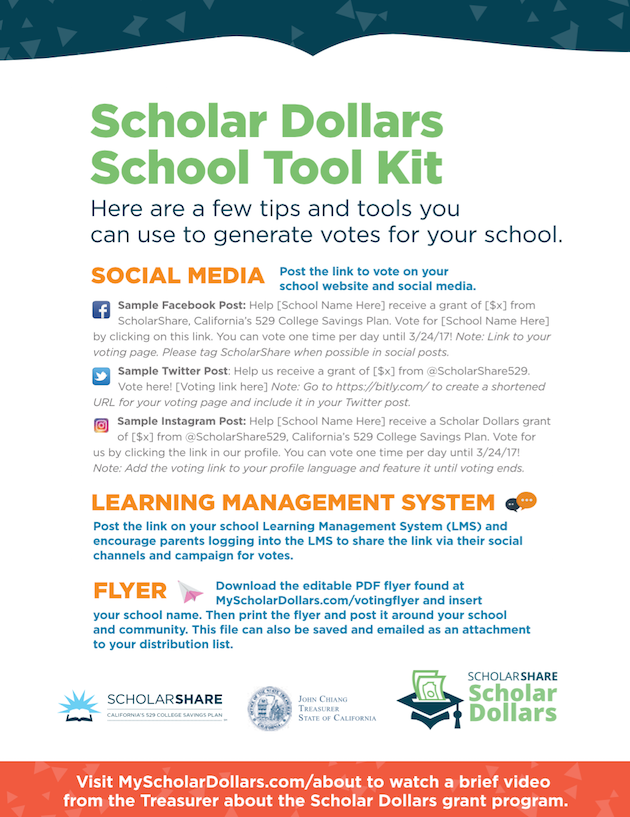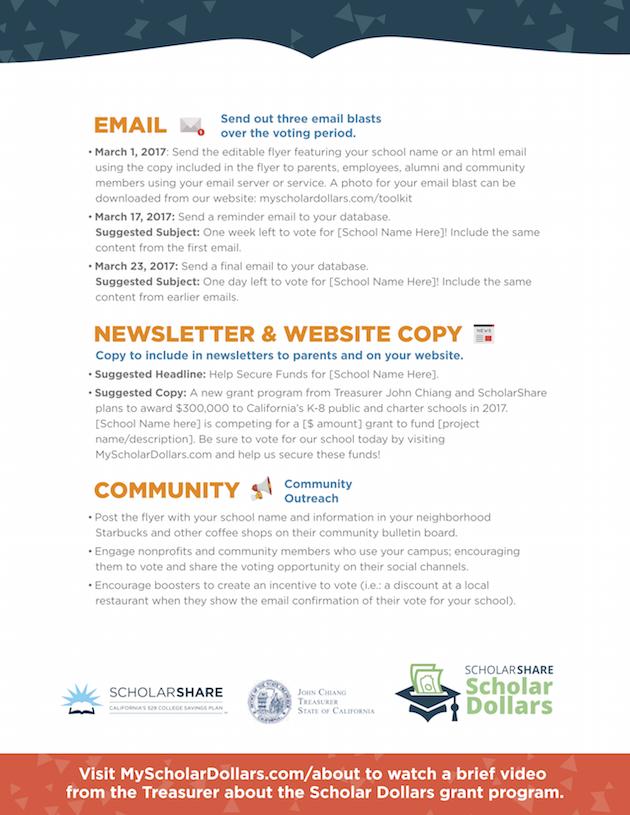 For more information about the Scholar Dollars Grant Program or to vote for your school, visit MyScholarDollars.com.