In just a few short weeks, we'll be celebrating those we love, so last week I started thinking about ways to make the day special for my kids.  I've always associated Valentine's Day with small character cards and Brach's Conversation Hearts, so when I saw that Brach's just introduced their new Create Your Own Conversation Hearts, I had to try them out.
While I'm definitely more stringent about eating healthy, I have a serious weakness for sweets. And I've noticed that with each holiday comes a candy that I absolutely must have.  During the Fall, it is Candy Corn…in the Winter, it is Andes Mints…and at Valentine's Day, it is Conversation Hearts!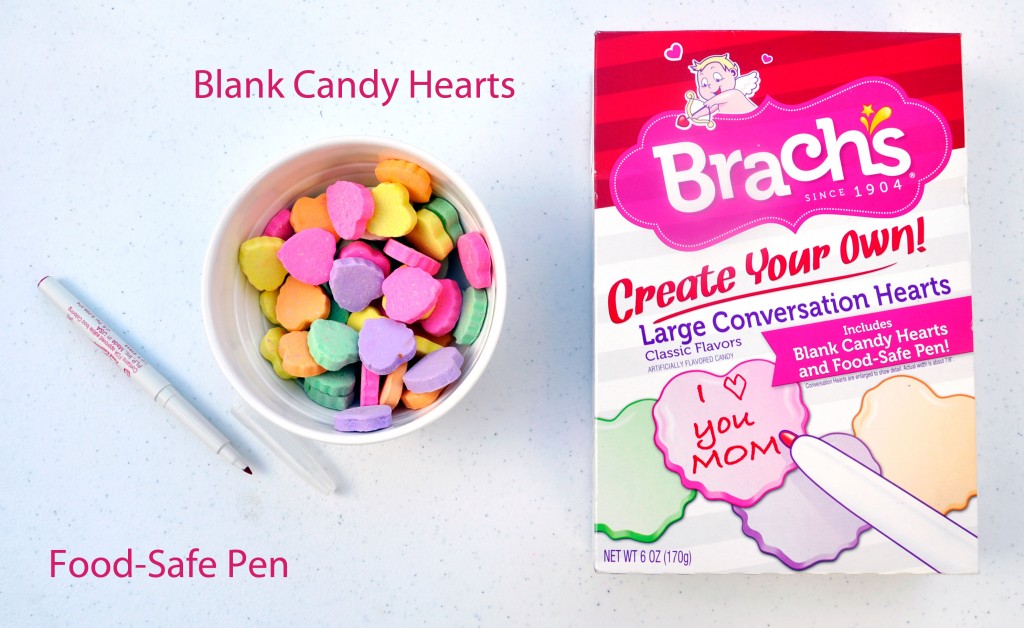 With this new kit, now available exclusively at Walmart, families can write their own messages, adding a personal dimension to the popular Valentine's Day candy.  Each kit comes with a bag of blank conversation hearts and a food safe pen.  While I think this would be a fun activity for kids, it was a bit too advanced for my 5 year old, who hasn't mastered writing in small spaces.  So what I did was ask him and my daughter to tell me what messages they wanted to share with their friends.  This is the result of our brainstorming: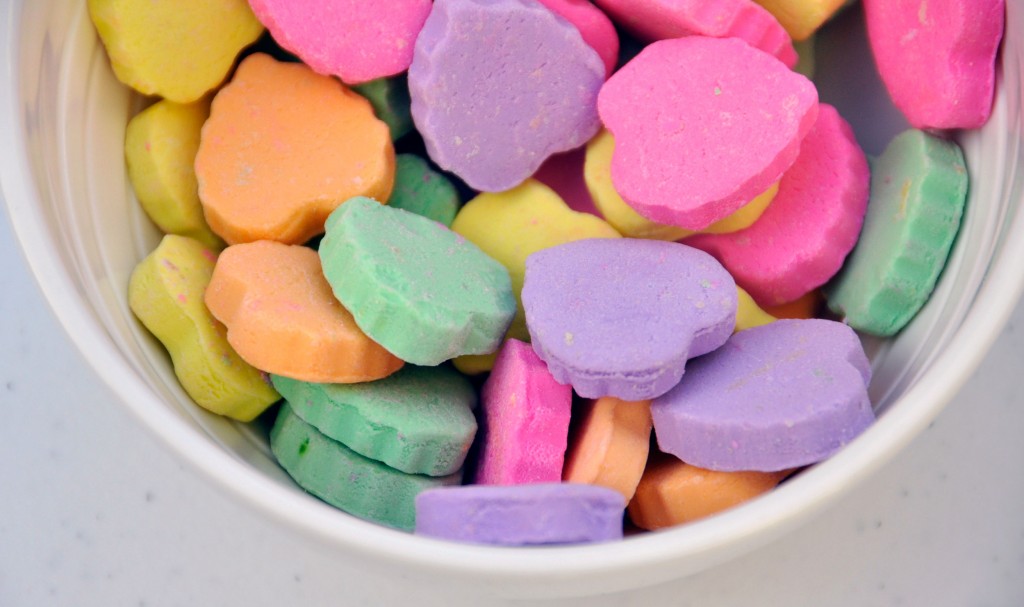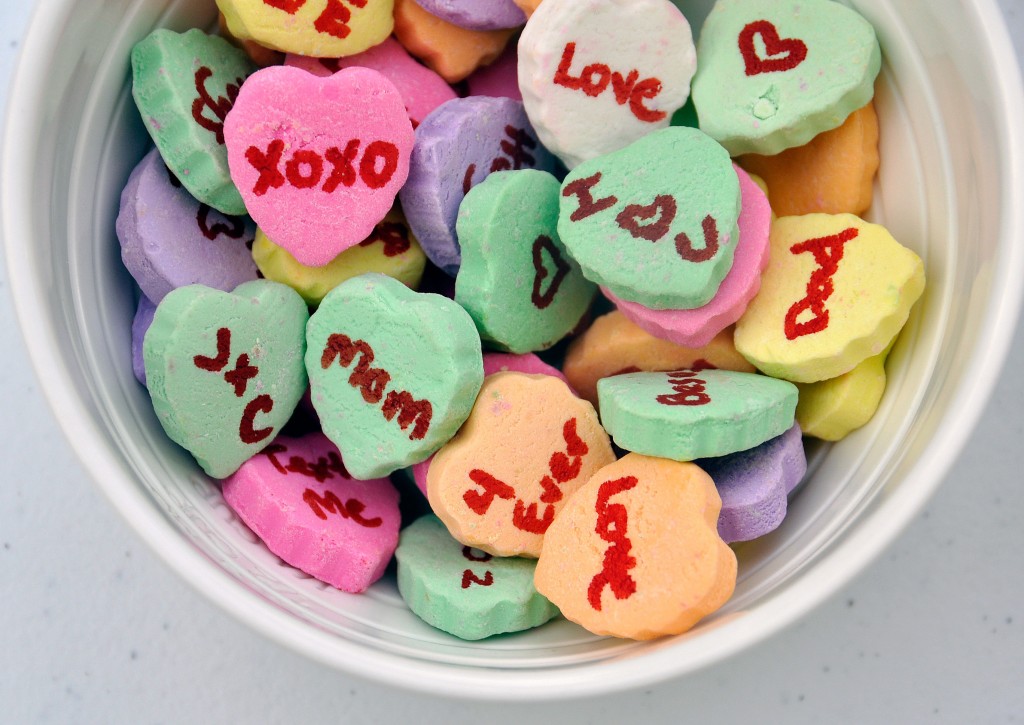 I was actually quite surprised at how nicely they turned out. I don't have the best handwriting given my previous profession as an RN, but the pen and the hearts are forgiving.  This is a simple, creative, engaging activity for children that didn't take too much time.  I loved the opportunity to talk to my kids about the meaning of Valentine's Day and what messages they wanted to share with their friends.
While this activity isn't overly complicated, I have a few tips to share:
1. Aim for short messages.
2. Consider using 2 or 3 hearts for longer messages.
3. Allow the pen time to dry before handling the heart or it will smudge.
4.  Consider using the conversation hearts to decorate cards or your favorite baked treats.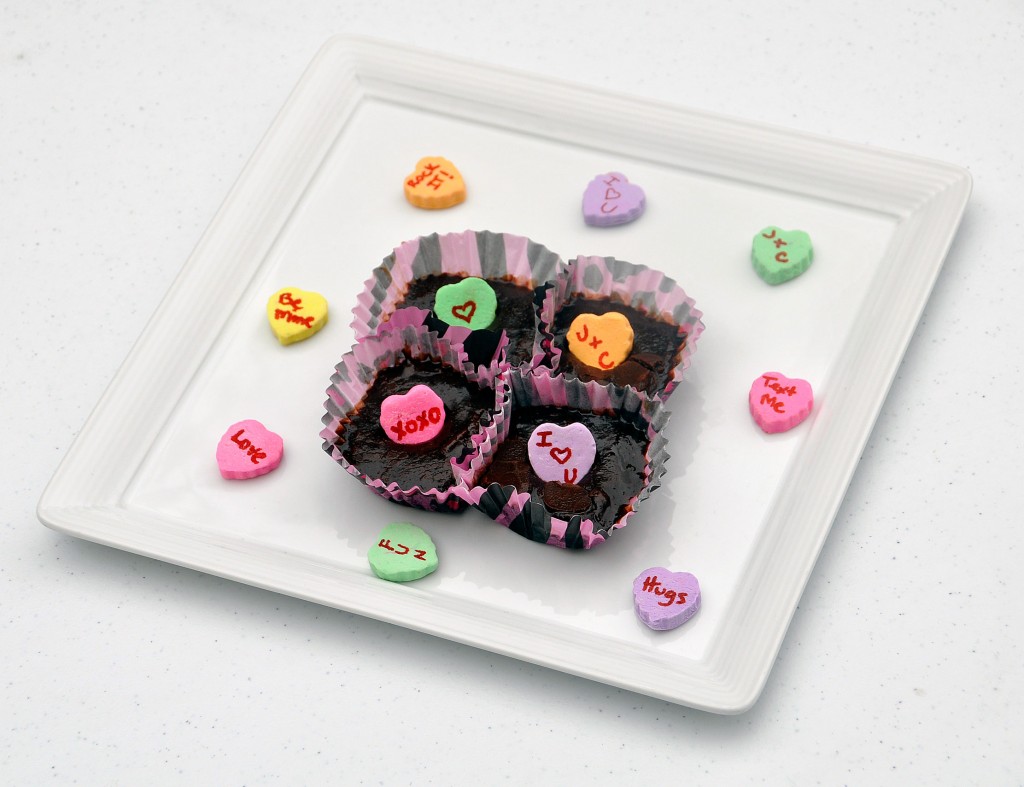 Since I love the opportunity to make something sweet, I decided to make Alton Brown's Chocolate Fudge Recipe and include these conversation hearts as decorations.
A few notes about this recipe…
I tried to use Agave Nectar in place of the Corn Syrup but it did not set right.  I then made a second batch with a light organic corn syrup I picked up at the store. I also cut some of the sugar, but it should be noted that cutting too much of it will alter the consistency of the fudge.
How are you celebrating Valentine's Day?  I'd love to see your crafts and recipes.
Latest posts by Caryn Bailey
(see all)