This giveaway is now closed. Thanks for stopping by. The winners are Kelly Ann T. and  dddiva. Congrats!
Earlier this year, I posted some tips on making healthy choices while dining out.  While I definitely have my preferences as to where I'd like to eat, I can typically find something healthy (ier), at any restaurant.  Quick-serve dining is prevalent in our society, given our fast-paced lifestyles.  It takes self-control and discernment to make the best choices for your family.
Personally, I find those weeks when my husband is traveling to be particularly difficult.  Those are the weeks when I do less cooking and more eating out (although that is never my desire or ambition). A common trend I've noticed at quick-serve restaurants is the lack of emphasis placed on fruits and veggies.  I have to make a conscious effort to choose those dishes that are low in calories and fat and high in essential nutrients. Salads are a great way to get in a variety of veggies, particularly if they're not weighed down with fatty dressings and toppings.
A few years ago, McDonald's offered an Asian salad which was one of the healthier items on the menu.  Last month, the quick-serve restaurant re-introduced the salad for a limited time in Southern California (Los Angeles, Orange, Riverside, San Bernardino, and Ventura counties).
The Asian Salad combines fruits and veggies including snow peas, edamame, red bell peppers, and sweet mandarin oranges.  The salad is topped with toasted almonds and warm orange-glazed grilled or crispy chicken and comes with a packet of Newman's Own Low-fat Sesame Ginger Dressing.  Nutrition information varies based on whether or not you want chicken and the type of chicken, and how much dressing you put on the salad. The salad with grilled chicken and no dressing provides 270 calories and 9 grams of fat.  You can find specifics when you visit the nutrition site and include or remove ingredients based on your preferences.
I think this is McDonald's better salads. The salad packs in 3 cups of vegetables, 21 percent of the Daily Value per serving for dietary fiber, 70 percent of the Daily Value per serving for vitamin C, and 160 percent the Daily Value per serving for vitamin A. I actually prefer the salad without meat (I'm currently deciding whether or not I want to give up meat entirely) and a sprinkle of dressing so I wouldn't likely go over the 270 calories.  I do find the amount of sodium in the salad to be on the high side but when I removed the chicken, it dropped to 190 mg which is more appropriate.
Liz, Aracely, and I spent an afternoon trying out the new salad with some local bloggers…here is what they thought about the new Asian Salad and a word from the company's Southern California dietitian:
We are not a fast food family.  Rather, we are a family that consumes fast food on occasion.  The Asian salad is a healthier alternative for families like ours who prefer fresh foods.  If you are planning to dine out, be sure to educate yourself on the venue's menu so that you can make the right choices for your family.  And of course, it's always preferable to cook meals in to have complete control over ingredients and serving sizes.
McDonald's Asian Salad is available for a limited time through September 5th and retails for $4.69.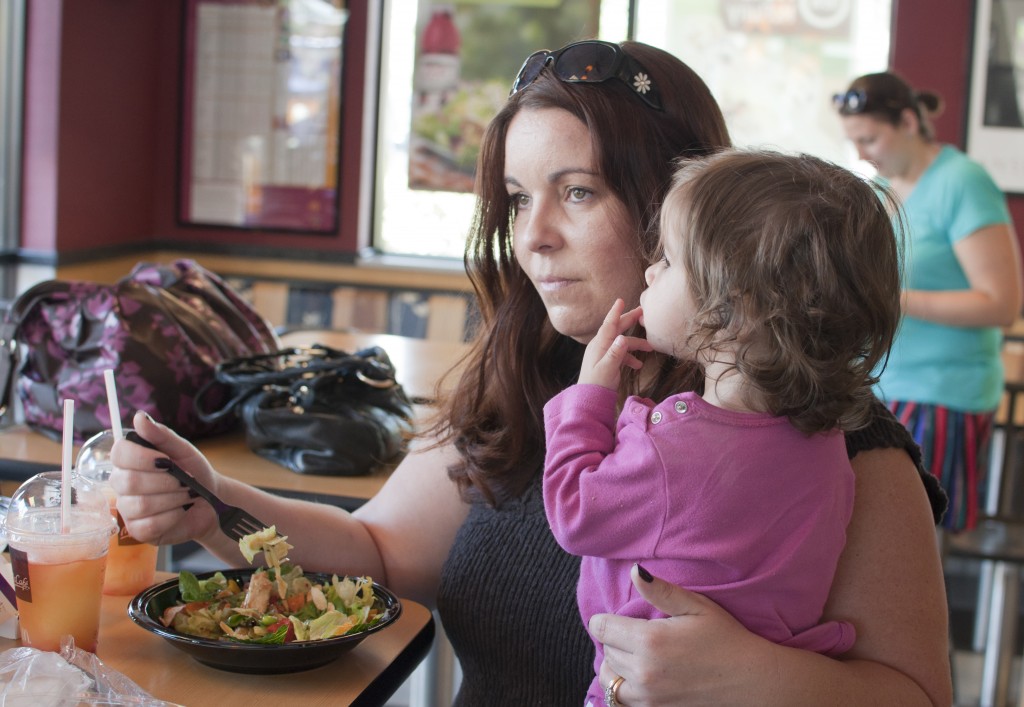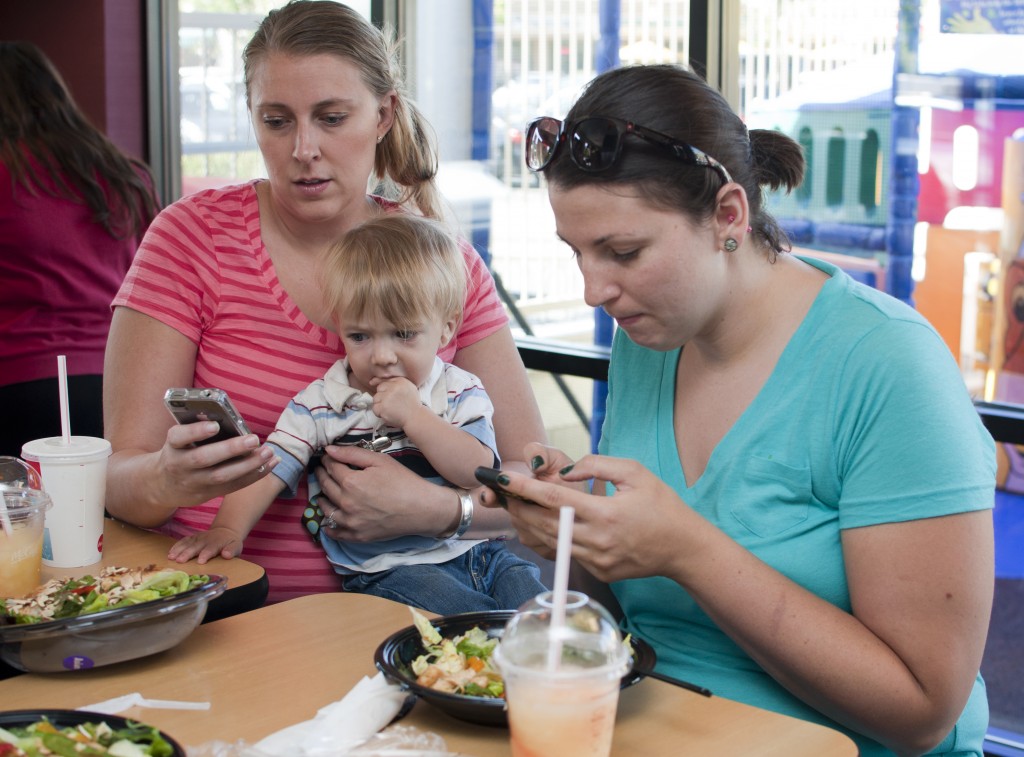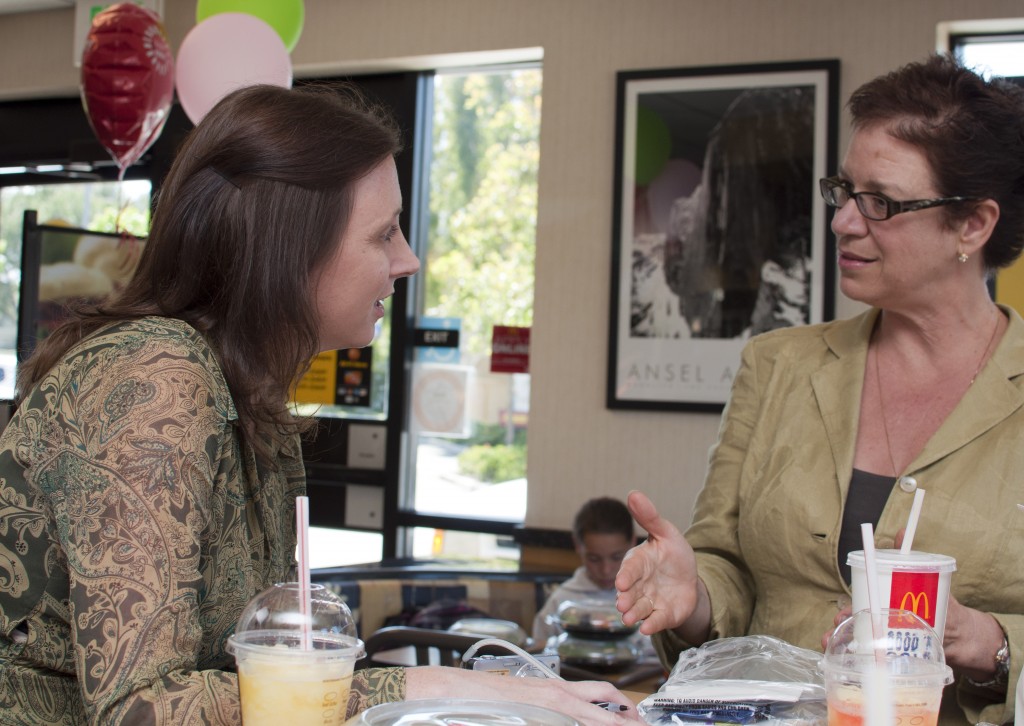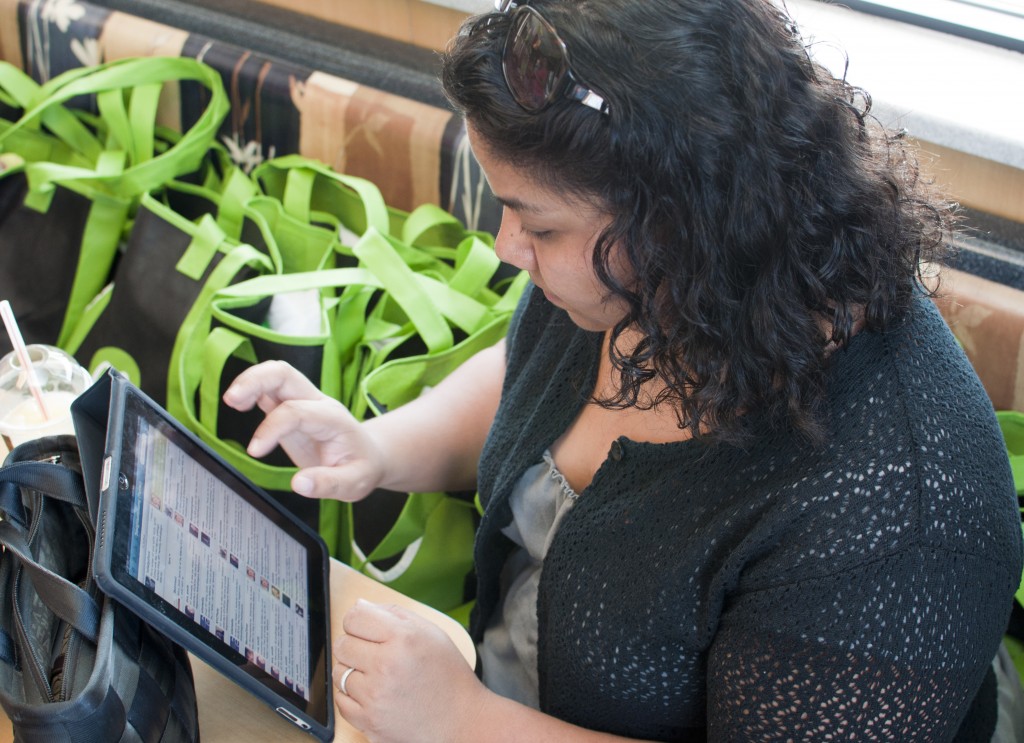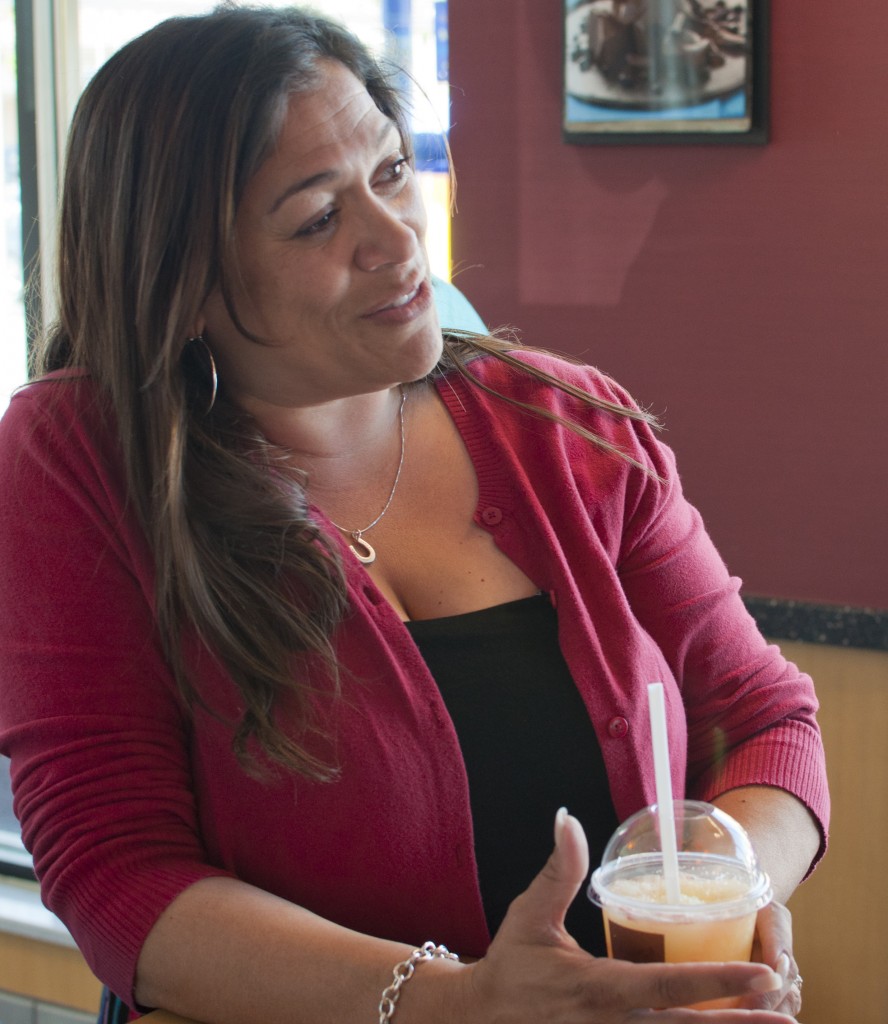 Win It! I have 2 $25 gift cards to giveaway.  Simply leave me a comment with the name of another healthy item you like to eat at McDonald's.  Comments will close on June 27th, at 11:59 PM PST.
US Residents only. Duplicates and comments not including the above information will be disqualified. Comments are moderated. If you don't see your comment in a reasonable amount of time, send me an email. Bloggers and non-bloggers may enter. If you don't want to leave your email address, please be sure to check back for my announcement on the winner. Please note that winners must respond within 48 hours of being announced/contacted or another winner will be drawn.
Want an extra entry? Do any or all of the following and receive an extra entry for each one. Be sure to leave me a separate comment for each additional entry.
Follow me on Twitter AND tweet about the contest.
Like me on Facebook
Subscribe to my feed via email or reader.
Blog about this giveaway. It doesn't have to be a separate post. Just include a blurb about it when you blog about other giveaways.
Click on one of the very cute buttons below and digg, stumble, fav, etc. Just let me know what you did in the comments!
This is part of a compensated campaign with McDonald's.
Latest posts by Caryn Bailey
(see all)