This month, we celebrate love in all of its shapes and sizes…romantic love…love within a family…love between friends…  While Valentine's Day seems to be the culmination of this season of love, I encourage you to continue all of the random acts of kindness that tend to permeate this time of year.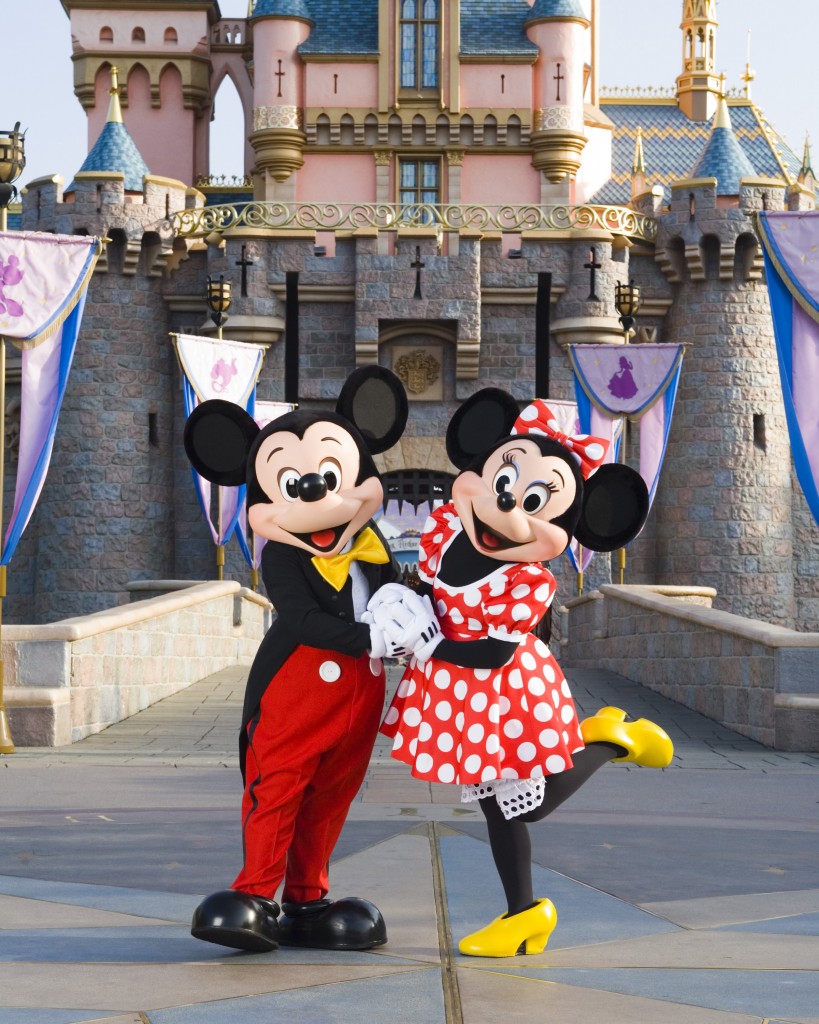 One of our favorite places to spend time together is the Disneyland Resort. In the spirit of love, the resort will celebrate True Love Week through February 17th as part of Limited Time Magic.  This year, guests visiting the Disneyland Resort and the Walt Disney World Resort, will have the opportunity to experience new entertainment and events such as this one.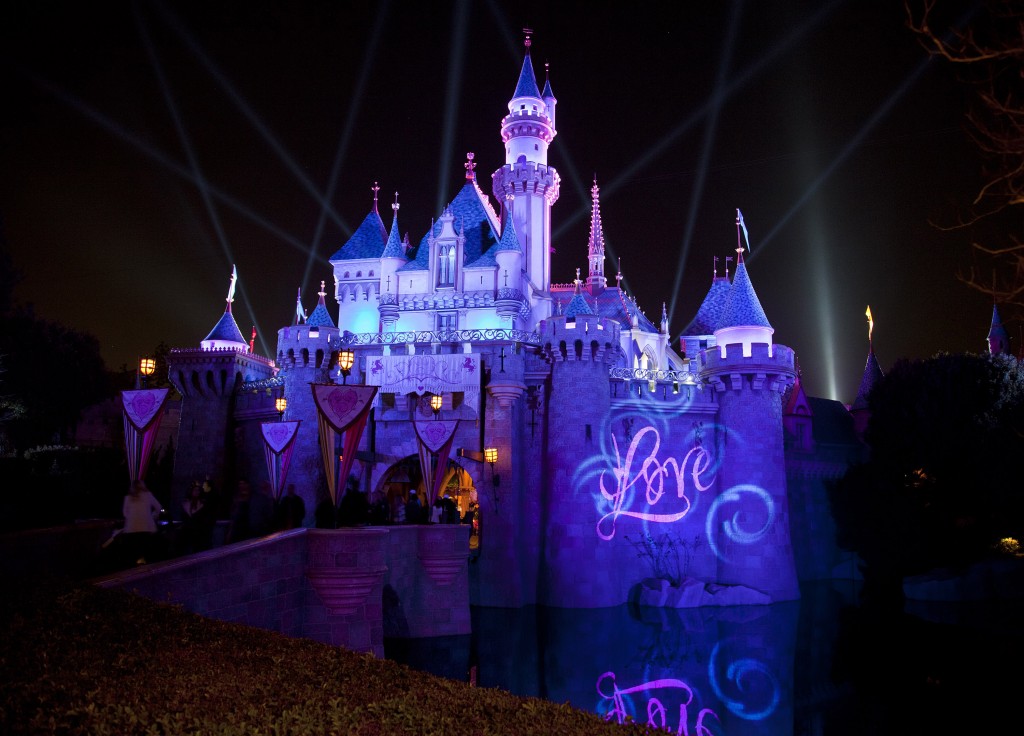 Throughout True Love Week, the resort will be sprinkled with romantic touches such as special entertainment, limited-edition merchandise, candlelit dinners for two and new themed photo locations featuring your favorite Disney sweethearts.  Here are the specific things to take note of when visiting the Disneyland Resort during True Love Week:
Romantic Setting: Guests will feel the romance at every turn, as heart-shaped signage and sweetheart-themed décor adorn Disneyland Park, making it an ideal place to celebrate Valentine's week.
Blushing Castle: At dusk, hues of red and pink will bathe Sleeping Beauty Castle, with projections of flowers and hearts.
Floral Heart: A giant floral heart makes a sweet setting for a Valentine photo, in Town Square, Main Street, U.S.A. in Disneyland.
Valentine Wishes: Flowers, garlands and decorative doves will create a second ideal location around Snow White Wishing Well near Sleeping Beauty Castle. At night, magical lighting adds a romantic touch to the wishing well and Snow White Grotto.
Disneyland Sweethearts: Also near Town Square, guests will find a photo location with resident Disneyland sweethearts – Mickey Mouse and Minnie Mouse, Donald Duck and Daisy Duck.
Dinners for Two: Romantic dinners for two with prix fixe menus will be offered at select restaurants during the most romantic week of the year.  Specially-created menus at Blue Bayou and Café Orleans in Disneyland, Carthay Circle Restaurant in Disney California Adventure Park, Steakhouse 55 at the Disneyland Hotel or Napa Rose in Disney's Grand Californian Hotel make    ideal choices for a romantic evening. To book call 714-781-DINE (714-781-3463).
Cupcake Lovers: Chefs have prepared a specially themed Valentine's dessert: a chocolate cupcake with raspberry mousse filling and dark chocolate mousse frosting. It will be available at Jolly Holiday Bakery Café in Disneyland, Fiddler, Fifer & Practical Café and Pacific Wharf Café in Disney California Adventure, and Disneyland Hotel Coffee House.
Valentine's-themed Takeaways: Limited-edition pins, plush, newly-designed apparel and Vinylmations will be available at select merchandise locations.
Ears for your Sweetheart: The classic Disneyland ear hat gets a total glitz makeover just in time for the most romantic time of the year. It will dazzle your Valentine and become the most sophisticated pair of ears in your collection.
Royal Romance:  Guests will enjoy a rare opportunity to get photos of Disney Princes as they escort their Princesses along The Royal Walk in Fantasyland. In New Orleans Square, guests will find another pair of sweethearts, Princess Tiana and Prince Naveen.
In Search of True Love: Guests may also encounter the Wandering Wallflowers, in search of "true love."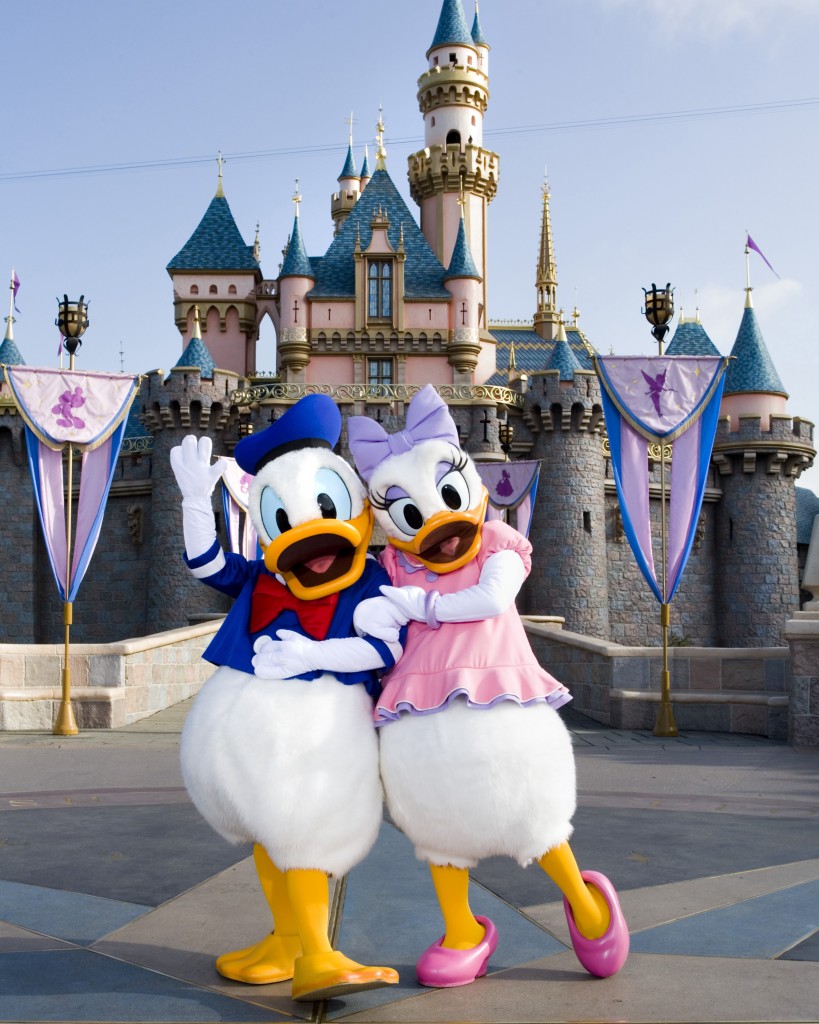 Be sure to visit Limited Time Magic regularly or follow @Disneyland on Twitter with the hashtag #LimitedTimeMagic for up-to-date information on the latest magical experiences at the resort.
No compensation was receive for this post.
Images: The Disneyland Resort
Latest posts by Caryn Bailey
(see all)