For vegetarians, seeing kale and ancient grains on a restaurant menu is a dream come true. Most restaurants' vegetarian options are limited to salads, which is why True Food Kitchen has become one of my favorite spots to dine out. Their health-centric, seasonal menu with a gourmet twist is perfect for foodies while still accommodating anyone following a vegan, vegetarian, or gluten-free diet.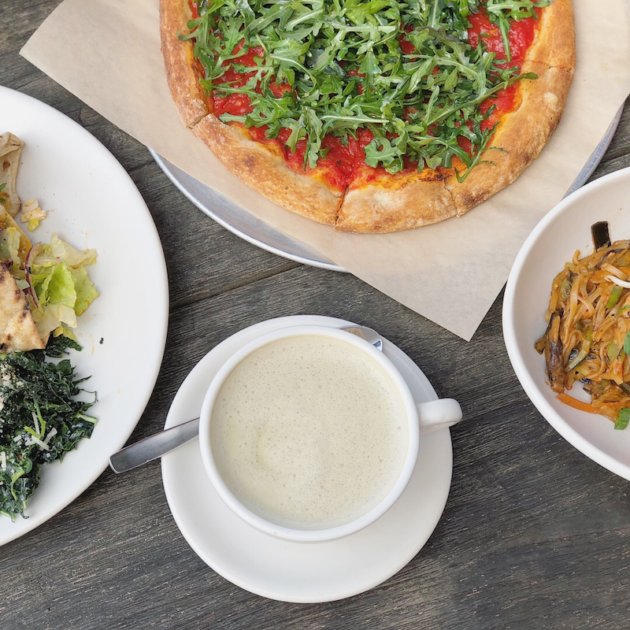 True Food Kitchen
The open-air ambiance of True Food Kitchen is inviting, and mirrors the transparence the brand is known for when it comes to their health-driven, nutrient rich menu items. The menu is diverse and seasonal, offering guests the opportunity to experience produce when it is at its peak freshness. Those looking for meat-based dishes will not be let down with exotic dishes like their Moroccan Chicken or comfort foods like their Grass-Fed Burger. Sustainable fish include a fresh Sea Bass with ancient grains or Wild Caught Albacore Tataki, both of which are appealing because of their unique flavors. While many restaurants have very limited vegan, vegetarian, and gluten-free menus, at True Food Kitchen, most of the dishes can be prepared to accommodate these diets. Organic, seasonal ingredients compliment the restaurant's commitment to fresh, flavor-rich dishes. Lastly, if you enjoy an adult beverage, the scratch bar at True Food Kitchen includes a selection of wine, local beers, and seasonal cocktails made with fresh-pressed fruit and vegetable juices paired with organic spirits.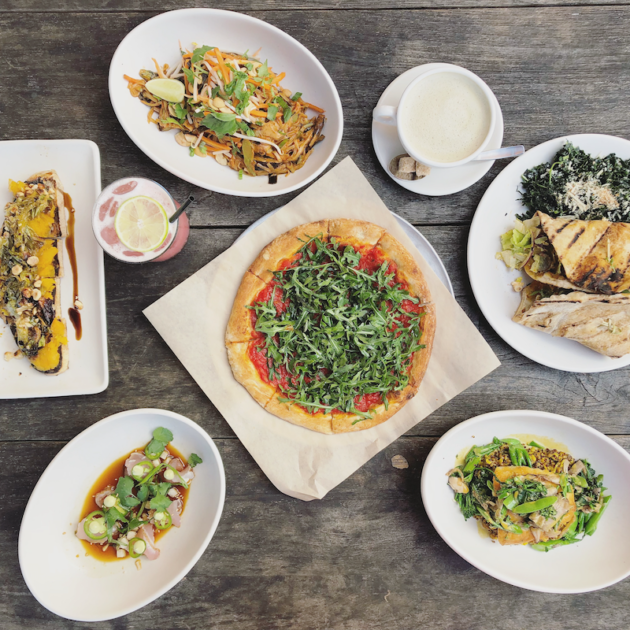 Winter Menu at True Food Kitchen
Warm up this season with True Food Kitchen's new winter menu. Along with adding lunch and dinner dishes, you'll find 2 new brunch options and a new adult beverage.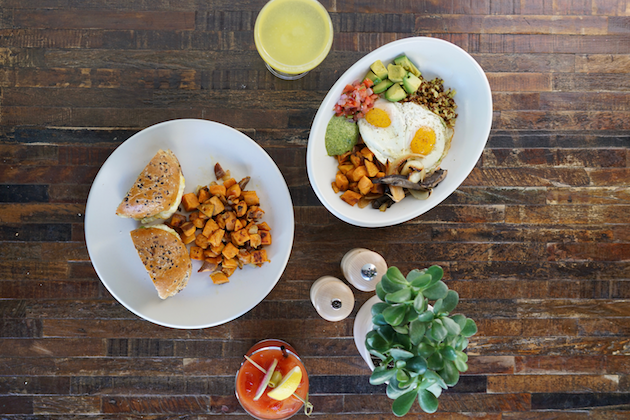 Here is a brief overview of the new winter menu: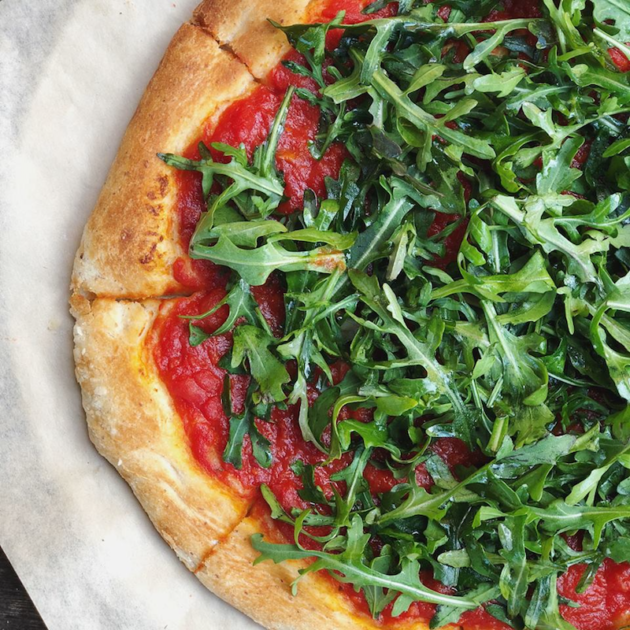 Tomato & Arugula Pizza: Organic DiNapoli tomato, olive oil, lemon (Vegan)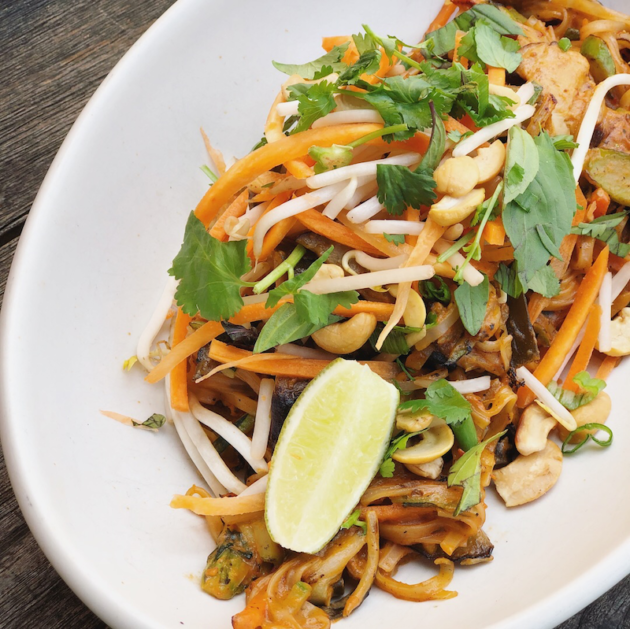 Cashew Pad Thai: Kombu, rice noodles, zucchini, mushroom, eggplant, gai lan, bean sprout, thai basil, tamarind (Gluten-Free)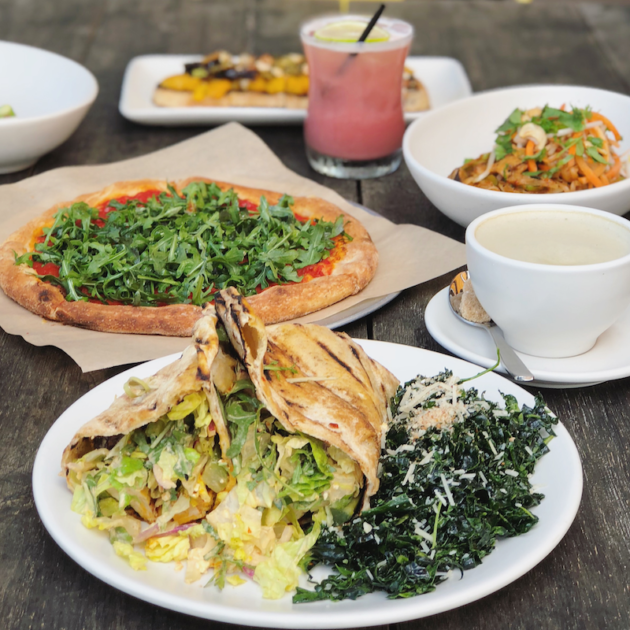 Mediterranean Chicken Pita: grilled flatbread, romaine, arugula, grape, house pickle, red onion, feta, harissa tahini
Sunrise Bowl: organic sunny side up eggs, ancient grains, sweet potato, grilled portobello, avocado, hemp seed, cilantro pumpkin seed pesto
Egg & Chicken Sausage Sandwich: manchego cheese, seeded bun, tomato, smashed avocado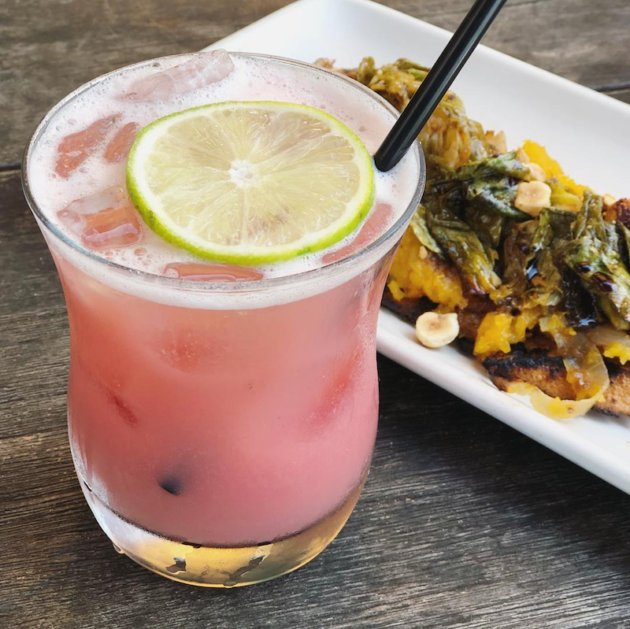 Pomegranate Mule: chai infused vodka, ginger citrus
Visit True Food Kitchen for the latest menu options.