This giveaway is now closed. Thanks for stopping by. The winner is Lisa L Congrats.
As a little girl, my mom and I would decorate a Gingerbread House for Christmas each year.  Most years, we'd purchase the pre-assembled houses so that we could focus our time and efforts on decorating.  I've carried that tradition over into my own family, and each year, my son looks forward to the day we spend decorating our Christmas Gingerbread House.
In October, I went to Chicago to glean some decorating inspiration from the experts over at the Wilton Headquarters.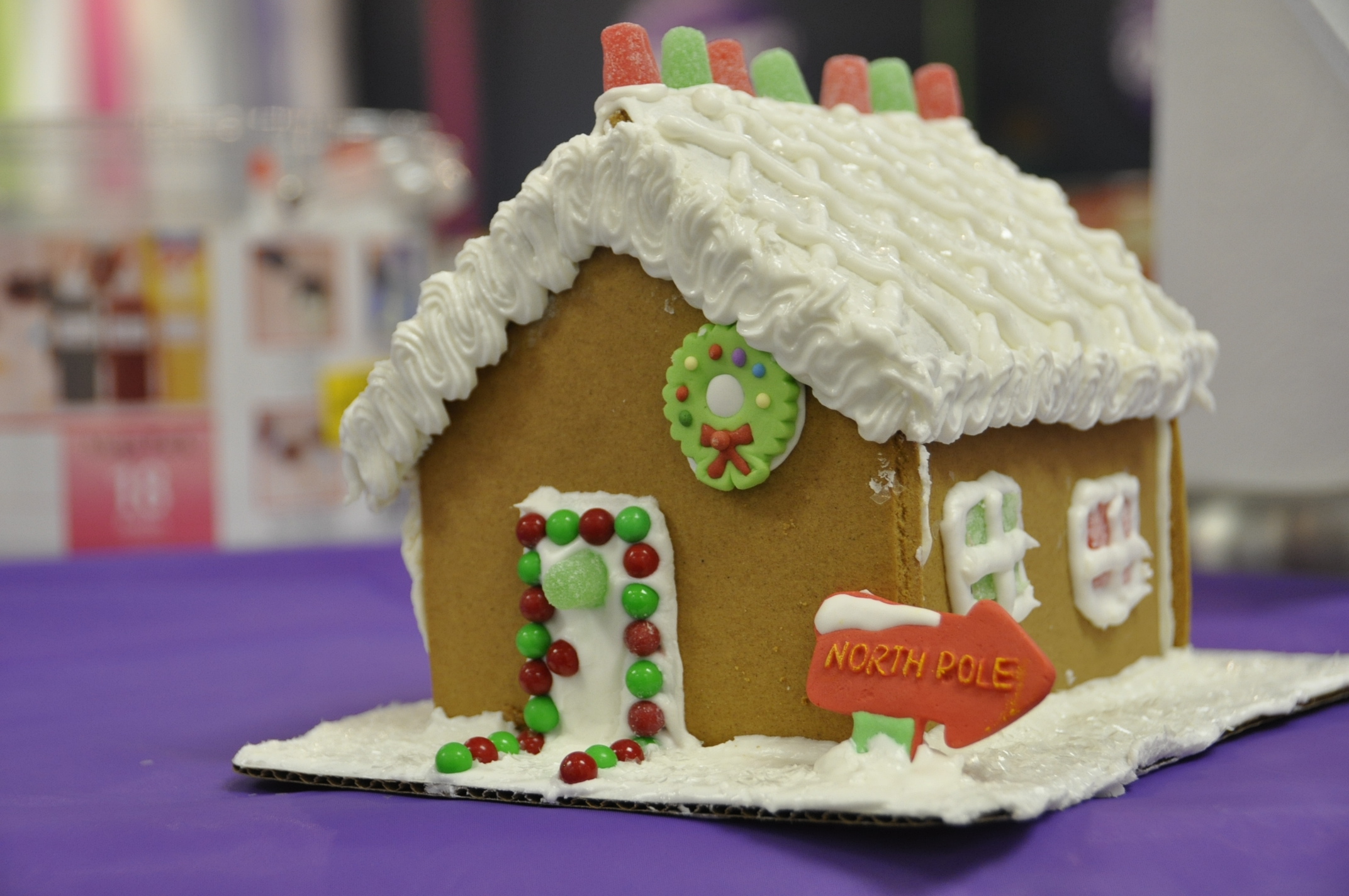 Before we get started, I like to take a look at the decorating ideas provided with the kit.  If you prefer to create your own design, might I suggest Wilton's 200 Gingerbread House Decorating Ideas?  Once I have a plan, I like to start with the roof.  In previous years, I simply iced the roof with a flat spatula.  However, if you use a decorating tip and bag, you can create icicles, zig zags, and lattices.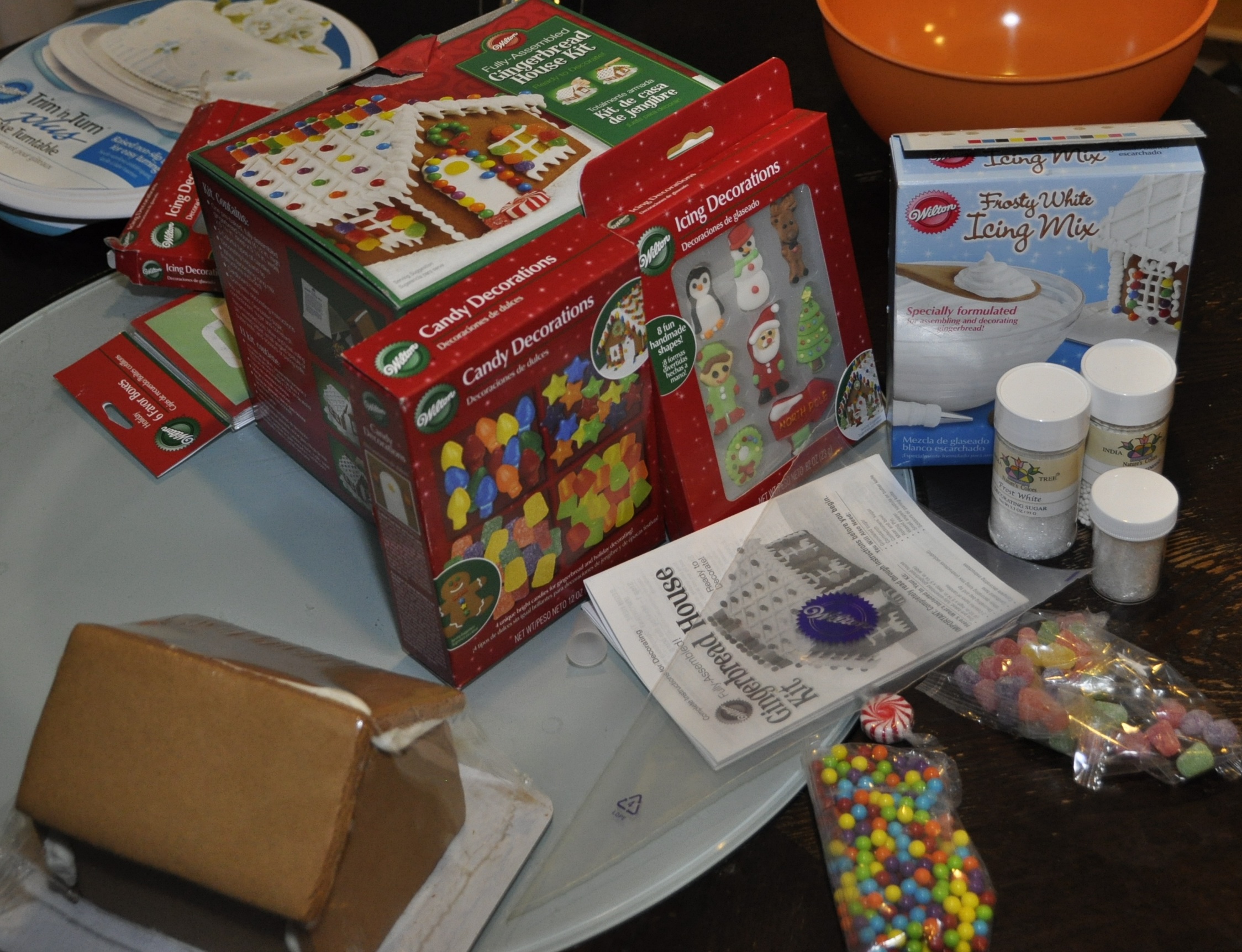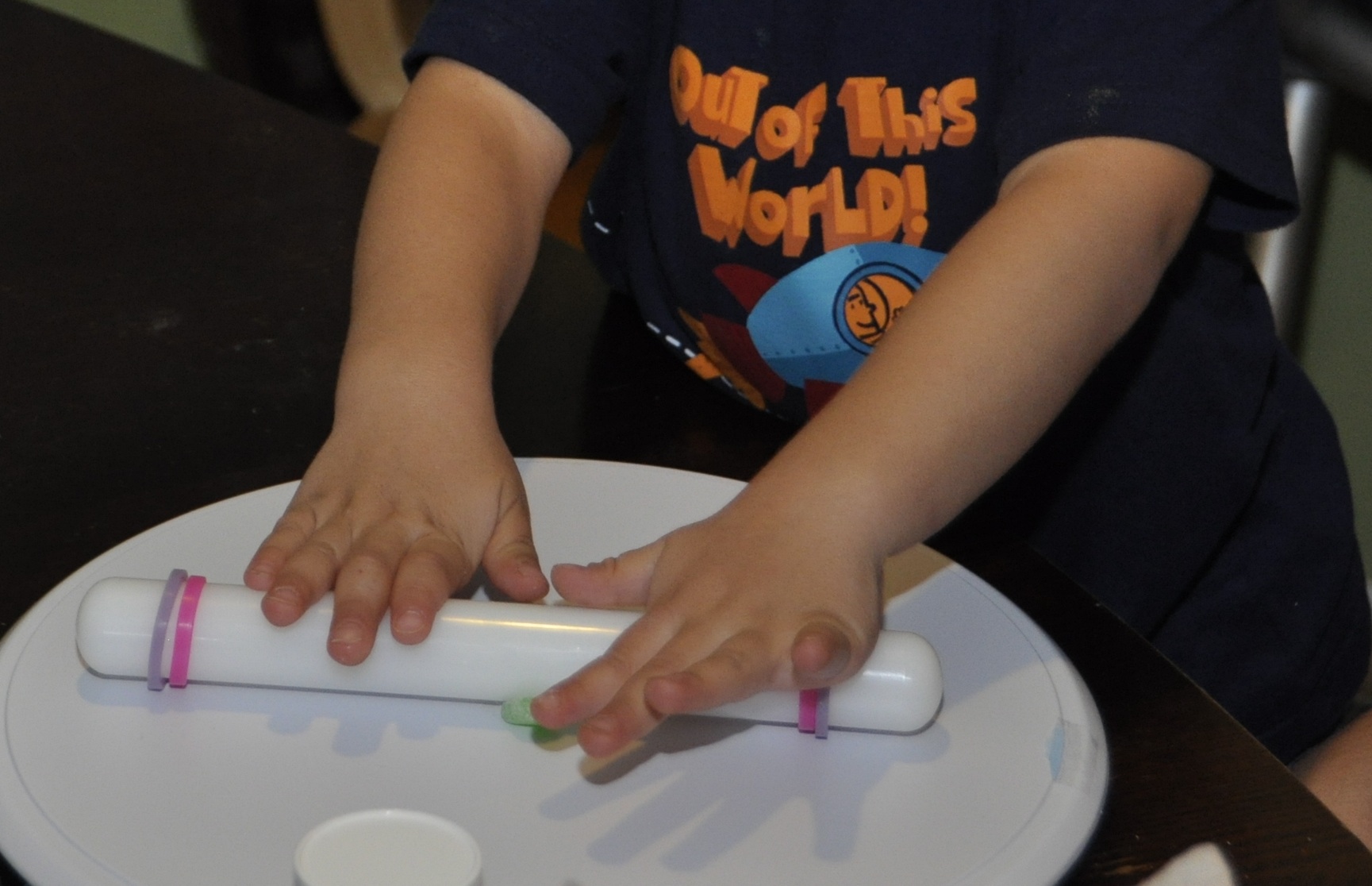 One of my favorite take-home ideas, was learning how to make windows! Simply take the colored gumdrops in your kit and cut them in half. Roll them out on a sugared surface (to keep them from sticking). Lastly, cut them with a knife in the shape of windows.
I typically save the front of the house for last.  This is where I try to be the most creative.  Two of my favorite products for accenting my house are the Handmade Icing Decorations and the White Cake Sparkles.  I like to sprinkle the Cake Sparkles on the roof and the base for a snow effect.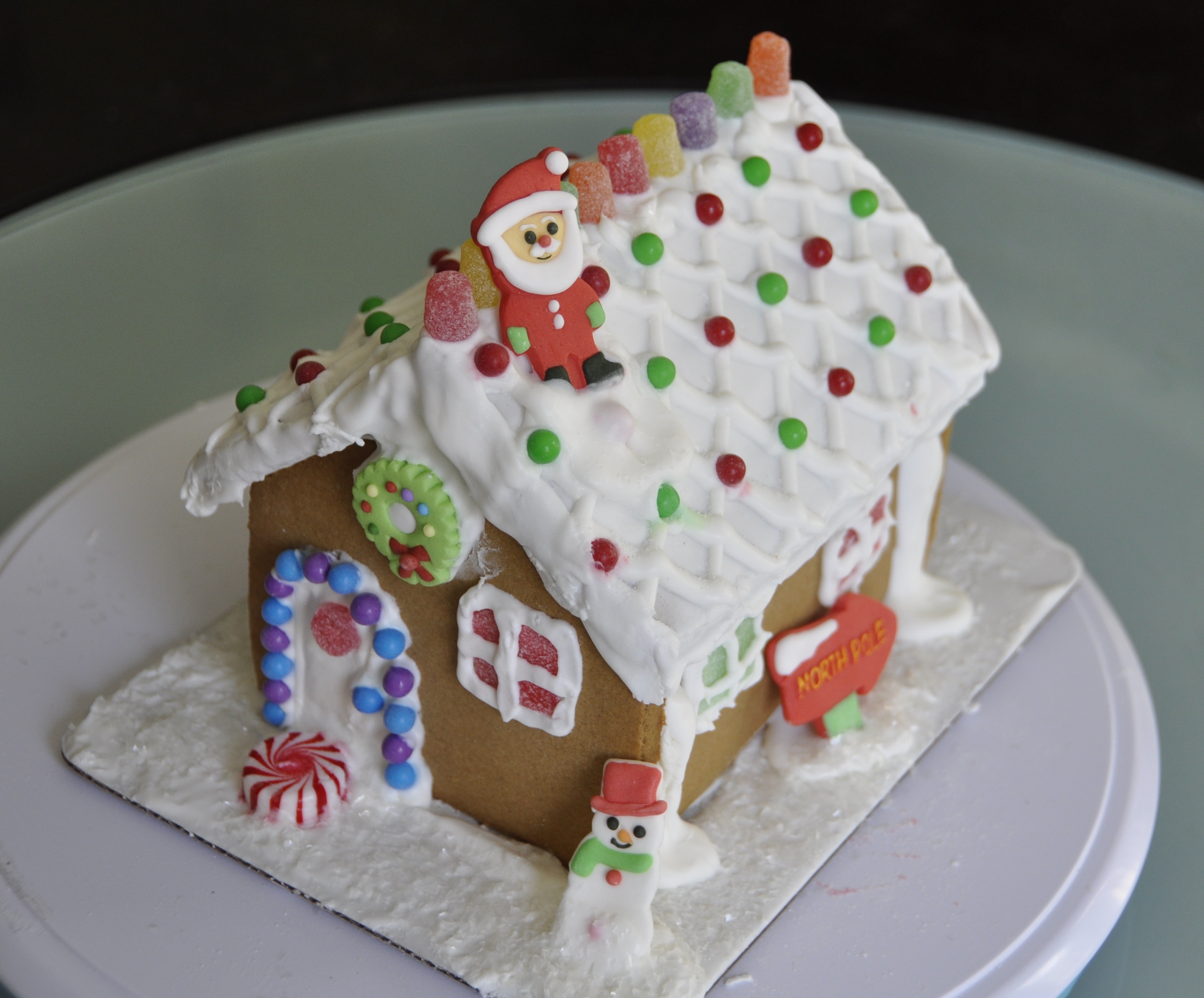 If you prefer to make the gingerbread yourself or put the house together, Wilton offers Gingerbread Mix, Gingerbread House Mold Pans, Unassembled Gingerbread House Kits, and much more.
For more information and decorating ideas, visit their blog, A Piece of Cake.
Win It! One of you will win a Gingerbread House, Gingerbread House Candies, and Gingerbread House Handmade Icing Decorations. Simply leave me a comment with a holiday idea you found on the site (other than Gingerbread Houses).  Comments will close on December 21, 2010 at 11:59 PM PST.
US Residents only.  Duplicates and comments not including the above information will be disqualified. Comments are moderated. If you don't see your comment in a reasonable amount of time, send me an email. Bloggers and non-bloggers may enter. If you don't want to leave your email address, please be sure to check back for my announcement on the winner. Please note that winners must respond within 48 hours of being announced/contacted or another winner will be drawn.
Want an extra entry? Do any or all of the following and receive an extra entry for each one. Be sure to leave me a separate comment for each additional entry.
Follow me on Twitter AND tweet about the contest.
Like me on Facebook
Subscribe to my feed via email or reader.
Blog about this giveaway. It doesn't have to be a separate post. Just include a blurb about it when you blog about other giveaways.
Click on one of the very cute buttons below and digg, stumble, fav, etc. Just let me know what you did in the comments!

No compensation was received for this post. Products for review and giveaway were supplied by Wilton.