Every Christmas, my parents would take me to the movies after the traditional gift exchange and holiday brunch. My father was a film and TV buff, and I grew my love for entertainment in theaters across LA. The films we saw often detailed stories with a holiday theme…classics that soon became part of our film repertoire. Earlier this year, I headed to Sony Pictures Animation for an advanced look at their soon-to-be-released film The Star. I knew immediately that this was a film that our family would treasure for years to come…a film I could easily see us watching Christmas morning to celebrate the "reason for the season."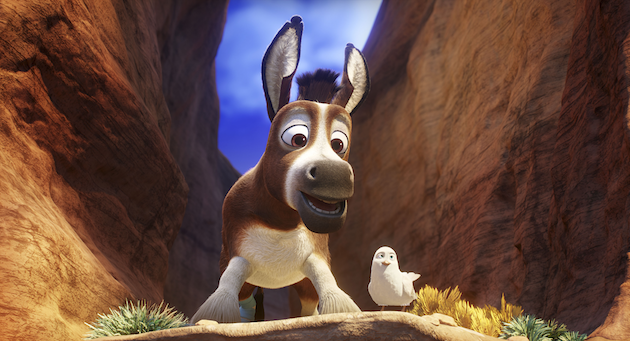 The Star
Greatness comes in the most humble appearance
Produced in partnership with AFFIRM Films, Sony Pictures Animation's  The Star details the nativity story from the perspective of the animals. A small but brave donkey named Bo longs for a life beyond his daily grind at the village mill. Desperate for freedom, he ventures out and befriends newlyweds Joseph and Mary. Mary's kindness inspires Bo to go on an adventure of his dreams where he teams up with Ruth, an endearing sheep who has lost her flock, and Dave, a dove with lofty aspirations. Together with three wisecracking camels and a handful of eccentric stable animals, Bo and his friends follow The Star and become the unsung heroes in the greatest story ever told.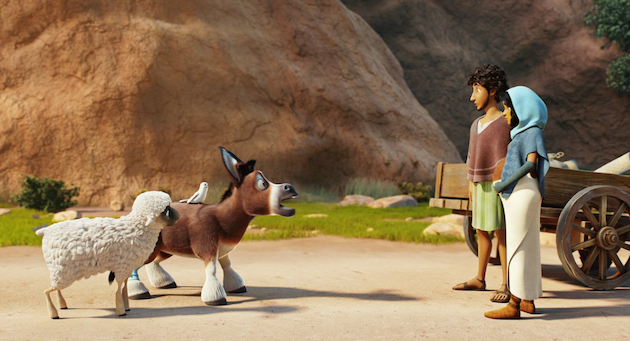 The voice cast of The Star includes Steven Yeun, Gina Rodriguez, Zachary Levi, Keegan-Michael Key, Kelly Clarkson, Anthony Anderson, Aidy Bryant, Ving Rhames, Gabriel Iglesias, Patricia Heaton, Kristin Chenoweth, Christopher Plummer, Tracy Morgan, Tyler Perry, and Oprah Winfrey.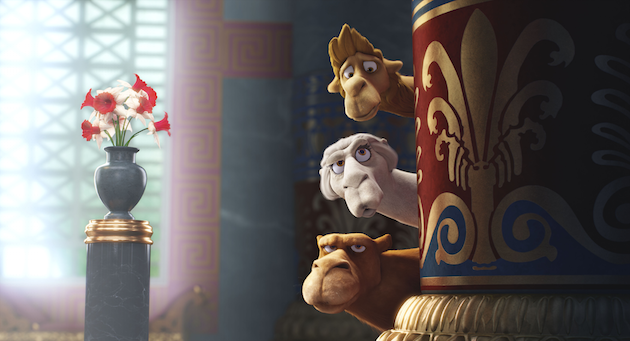 This story about the events leading up to the first Christmas is one that many audiences are familiar with. The challenge the filmmakers faced was bringing it to the screen in a way that was fresh and exciting. Told from the perspective of the animals, Producer DeVon Franklin jokes that it is "the greatest story never told." Inspired by the meaning of this timeless story, Franklin went beyond the literal to detail a story about the everyday choices we make that are impactful. "Bo has been looking to do something important. Along the journey, by doing a small thing…he winds up doing the most important thing he could ever achieve" (Director Timothy Reckart). Ultimately, the stories converge and audiences will see Mary and Joseph as familiar characters who laugh, are afraid, and display their humanity through this amazing story.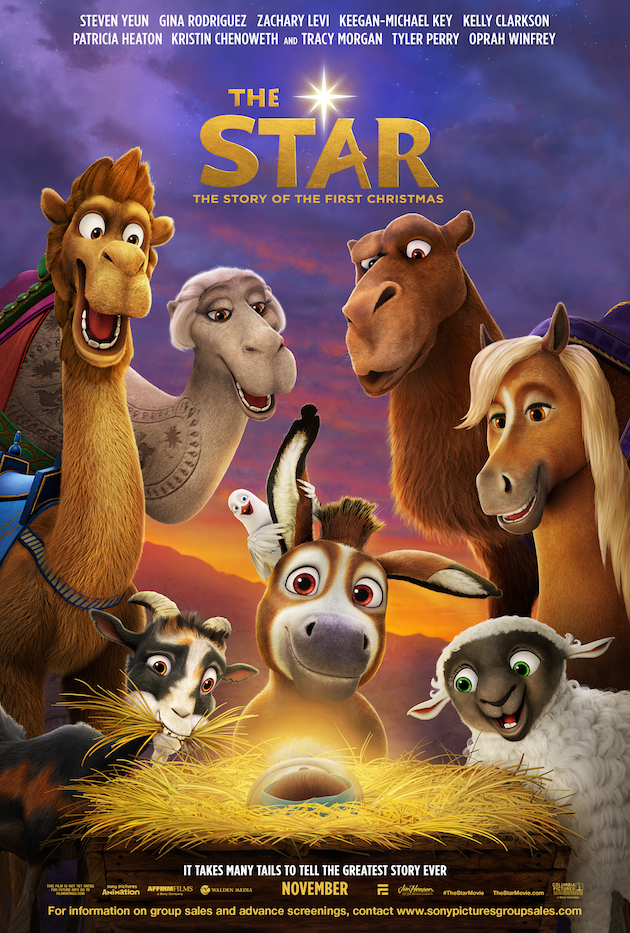 The Star Printables
To celebrate the release of film, here are several free The Star Printables to download. These printables include coloring pages, activity sheets, Christmas cards, and instructions for building a Gingerbread Nativity Scene.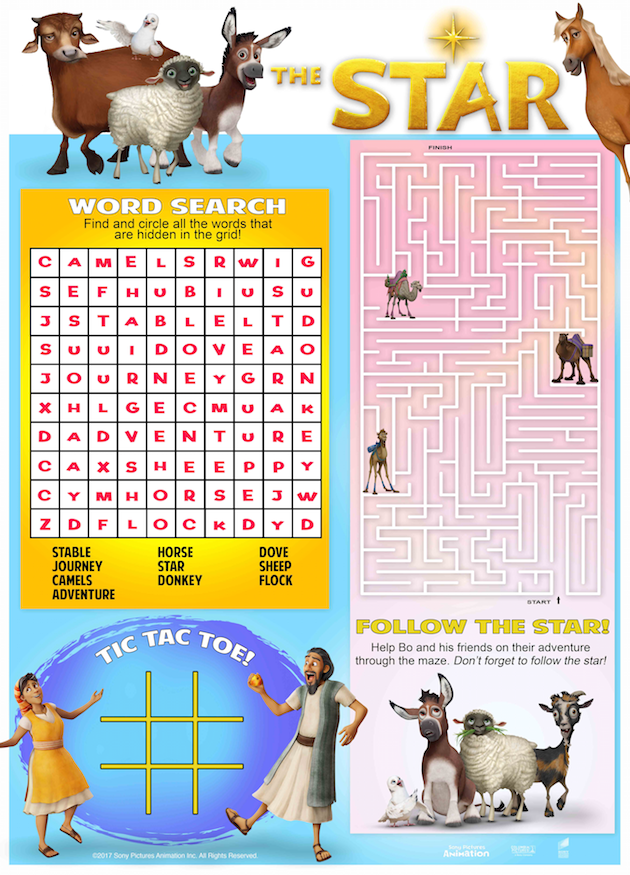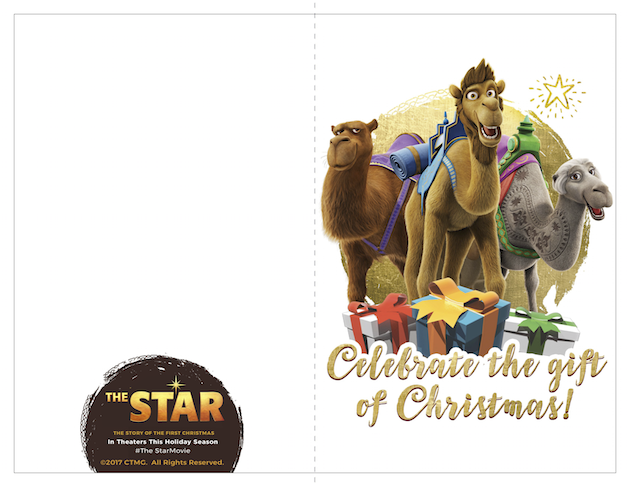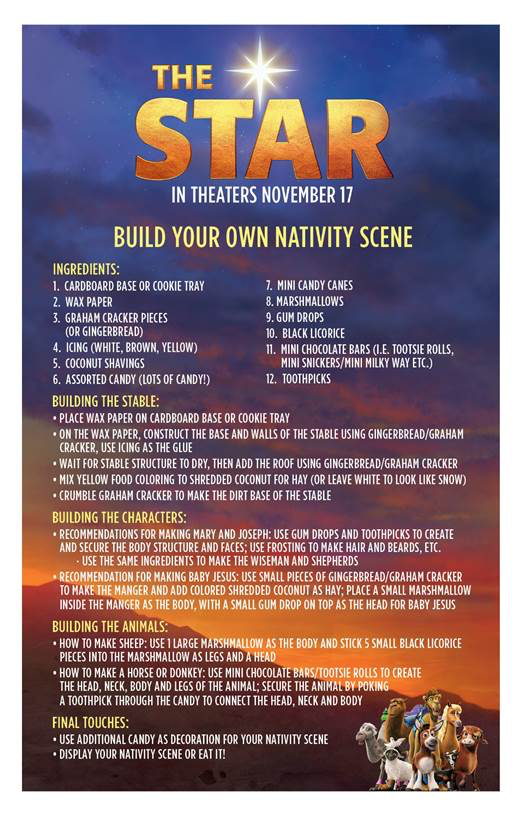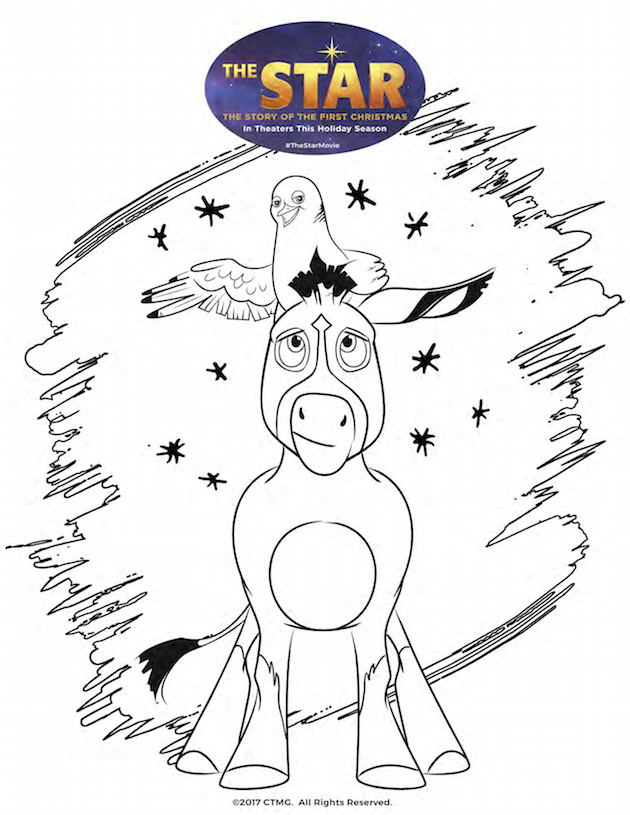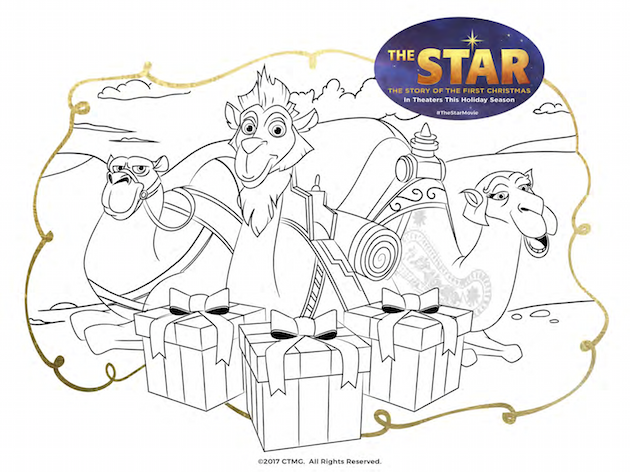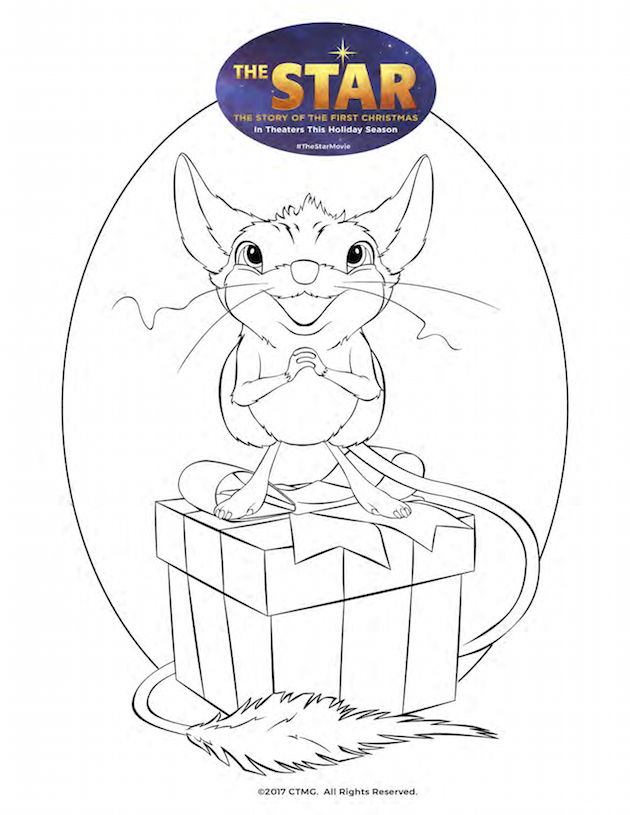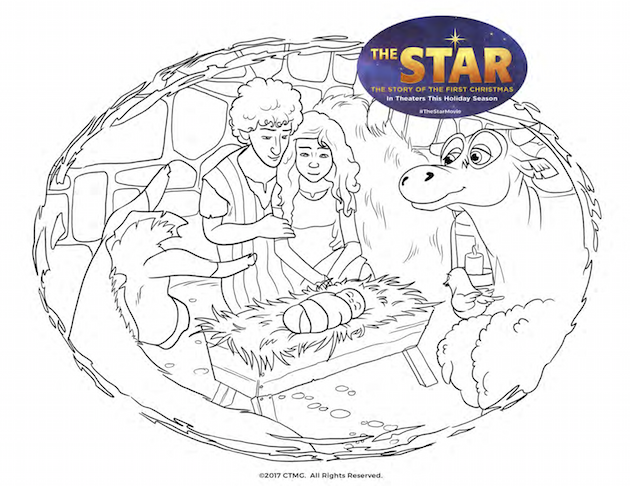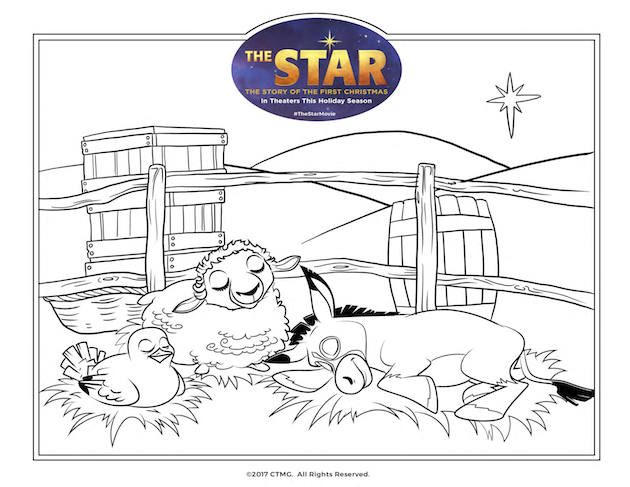 The Star debuts in theaters November 17, 2017. You can follow The Star on Twitter, Facebook, and Instagram.
Latest posts by Caryn Bailey
(see all)