My first dog was a Chihuahua.  I was very young when my parents adopted her…maybe 2 or so. Her name was Tiny and she was incredibly smart with the ability to scale fences, roll over, and do simple tricks. She also had a sassy side to her and despised most men apart from my father. Throughout my childhood, we went on to adopt several other dogs into our family, each of which stayed with us until they passed.  I knew when my husband and I were planning our wedding, that I wanted us to adopt a dog into our new family.  Together we drove to an adoption event and welcomed Niko into our home.
Niko was so much a part of our family, that he even slept in our bed.  At present, we have our children in our bed, so you can imagine how much we love and consider him a part of our family.  At one point, we moved into a 1 bedroom apartment in Orange County, and made the decision to allow Niko to stay with my dad who had just retired and was alone. I honestly believe that Niko was part of the reason my father did not get depressed during his quick but very intense illness.  My father loved that dog immensely.
I share our story about the dogs in our life because each became an important part of our family in their own unique ways.  We took them camping in the mountains and fishing at the beach.  The only time we struggled was when we took vacations where that infamous rule made popular by Snoopy was in effect.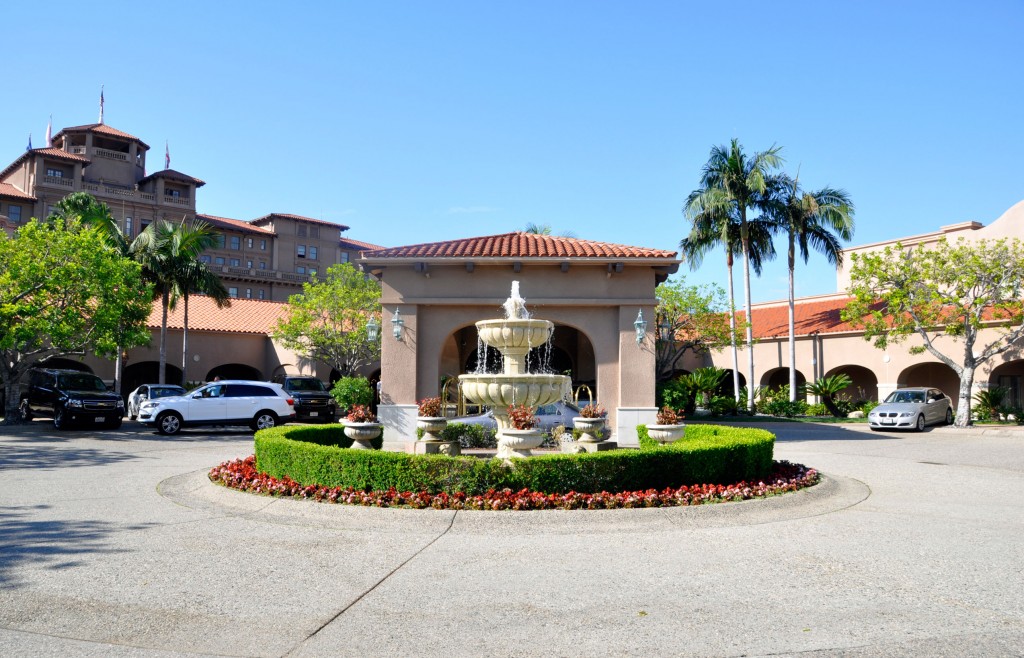 Last weekend, I spent a few days at The Langham Huntington hotel in Pasadena, California. If the hotel seems familiar, it is because Disney's Beverly Hills Chihuahua 3: Viva La Fiesta! was shot on location there.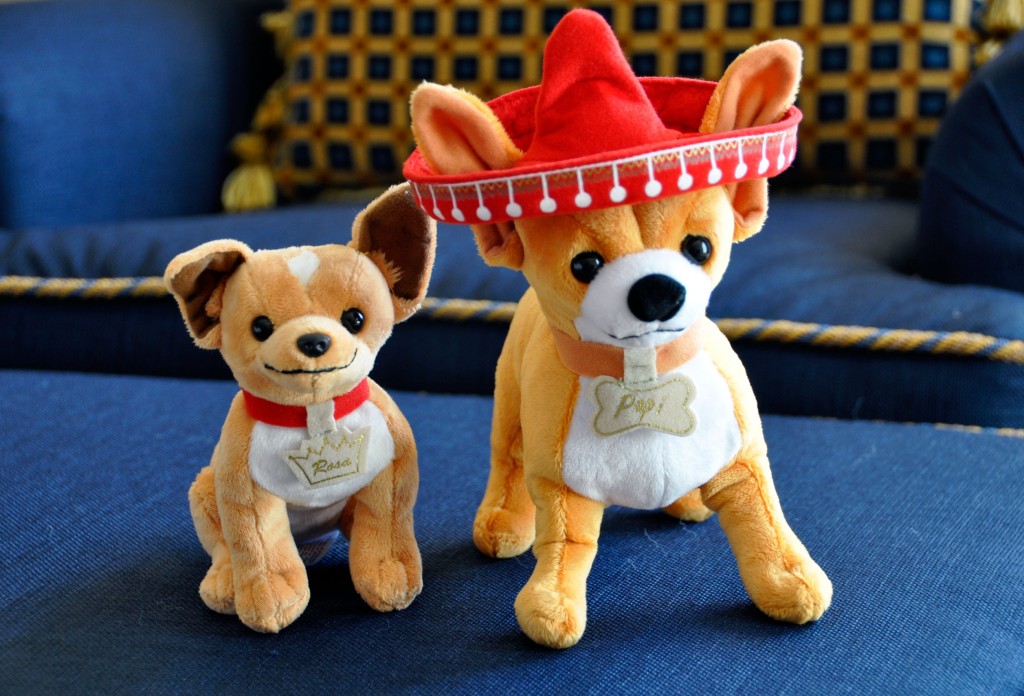 In the film, you'll see Papi and Chloe enjoying the luxurious hotel with all of it's pet-friendly amenities.  Unlike some aspects of Hollywood which may or may not be real, guests can in fact enjoy a stay at The Langham with their dog.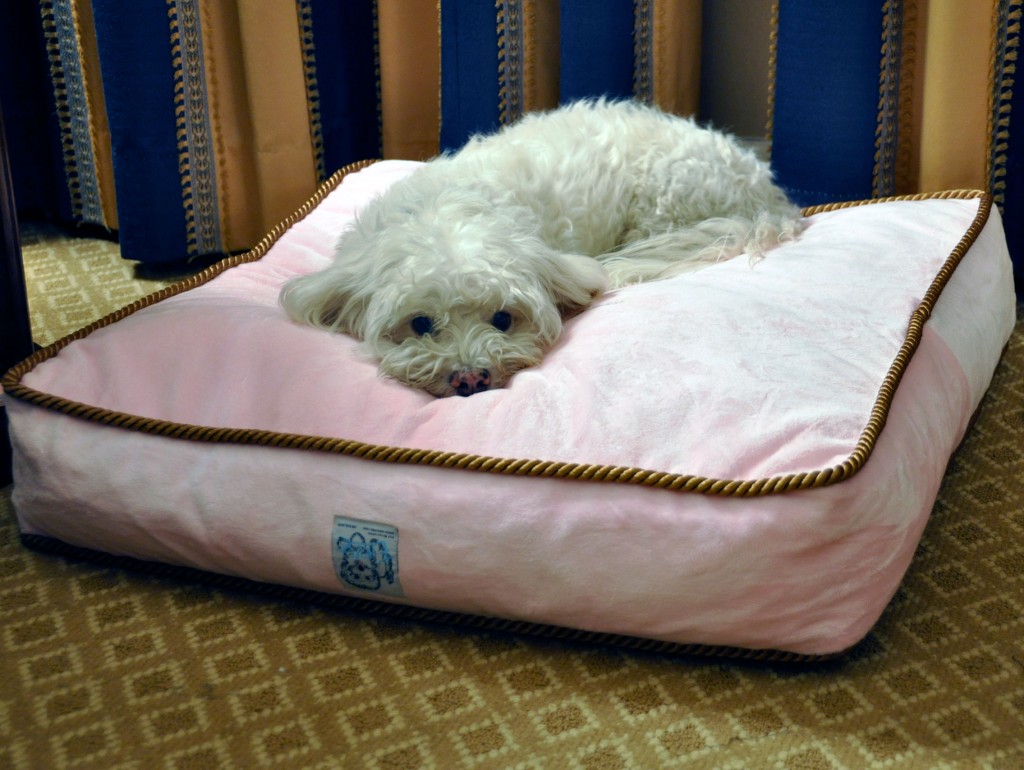 The Langham Doggie program, which recently debuted at the hotel, invites guests to pamper their pet just like the famed Chihuahuas of Beverly Hills Chihuahua 3!  For $135 (plus your nightly room rate), your dog will be treated to the following plush amenities:
*Langham Pink Porcelain Pet Bowl
*Gold Mat
*Plush Pink Bed Pillow
Bag of gourmet doggie treats
Doggie Door Hanger
The Langham Doggie Newsletter which includes activities you and your dog can enjoy both at the hotel and around town.  This newsletter is very informative and will serve as a resource for pet-friendly parks, pet stores, dog-friendly restaurants, and the nearest animal emergency clinic.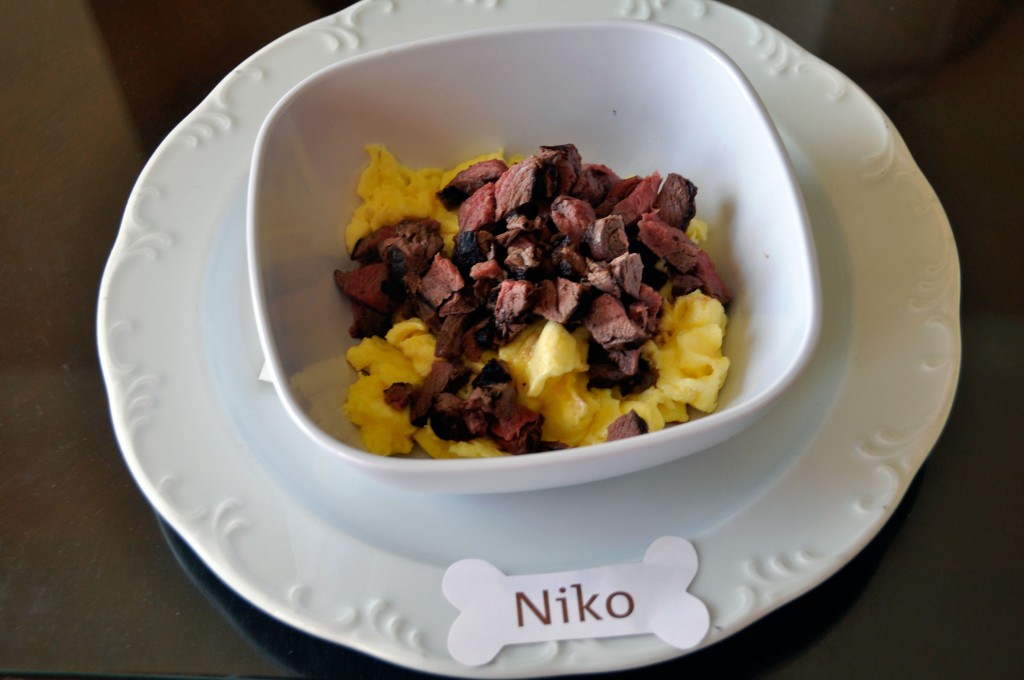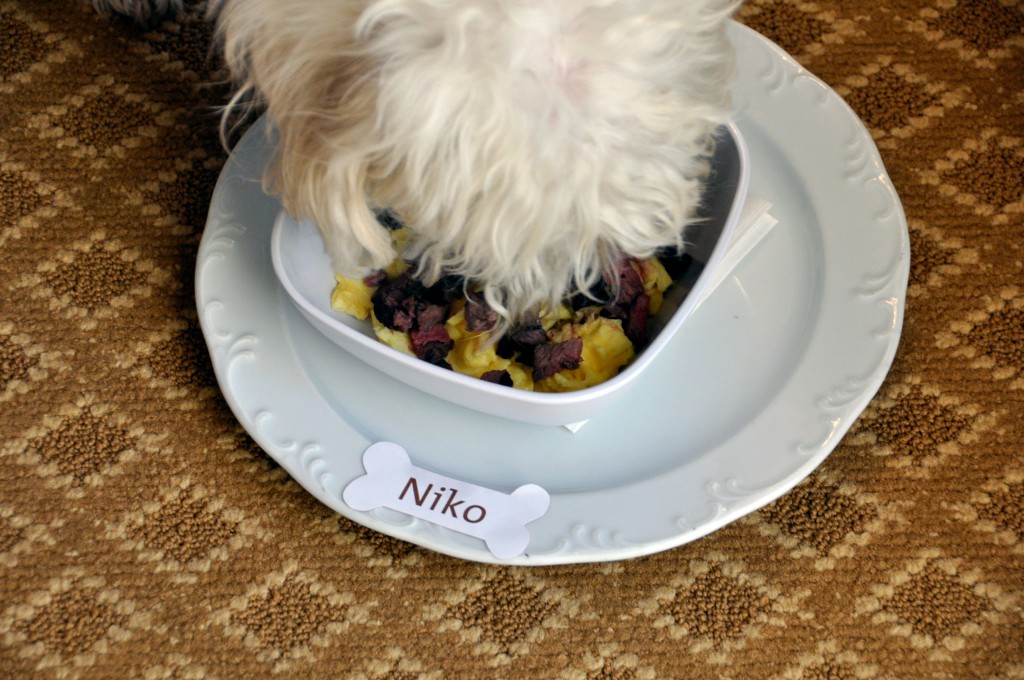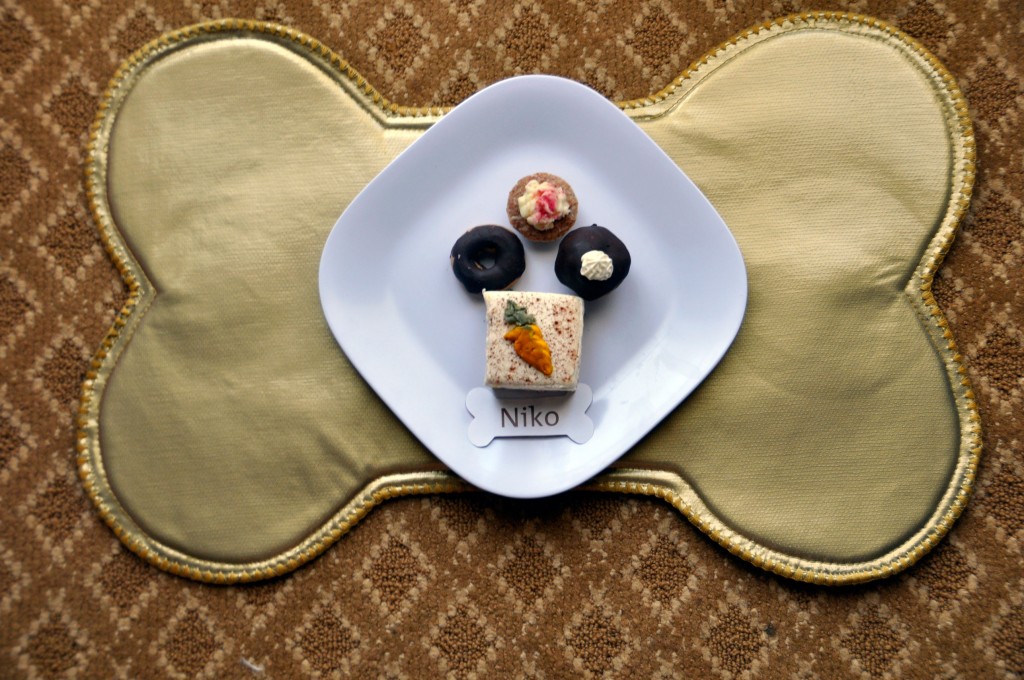 Additionally, guests can opt to order "room service" through the In-Room Doggie Dining Menu.  Whether you're looking for a simple snack such as their crudite plate and natural dog treats, or something more lavish like their petite filet mignon, served with  scrambled eggs, the menu offers guests and their pets a convenient, tasty way to gnosh before the day's activities or at the end of a fun-filled day. You can view the entire menu of dog-friendly entrées on their website.  If you prefer simple all-natural dog food, you can also opt to have pre-packaged varieties delivered to your room. Niko did not hesitate to devour Scrappy's Steak n' Eggs in the morning and because my mom reserves treats for special occasions, he definitely indulged!
The pampering continues with a menu of Doggie Spa Services provided by Bliss Paws, Certified Canine Massage Therapists.  Guests can opt to have therapies provided in their rooms complete with dog relaxation music, provided they are present.  In addition to massage, pups can be treated to yoga ball exercise, paw care, a dog walk and more.
For guests planning to pamper their pet during the stay, The Langham offers the Distinguished Doggie Package which includes an overnight stay, one Beverly Hills Chihuahua 3: Viva La Fiesta! plush toy, a "Bow Wow Breakfast" with your dog (selections from the in-room dining menu and the gourmet doggie menu), and everything included in The Langham Doggie program. Package prices include a one-time room deep cleaning fee.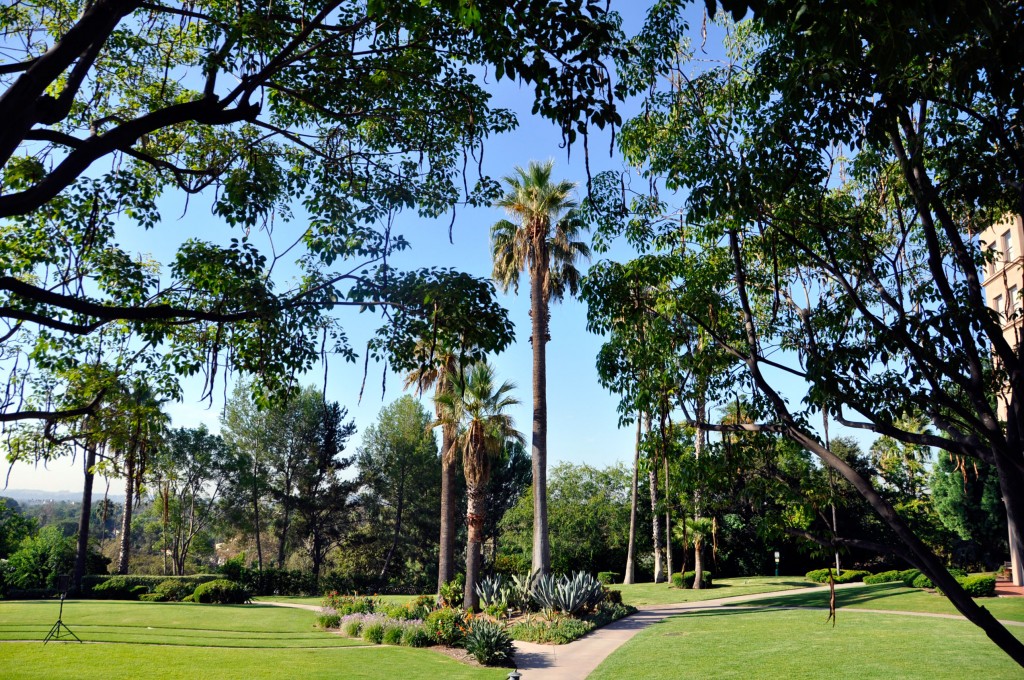 The hotel itself is pristine, quiet, picturesque, and serene.  It has been honored with a number of awards, including the distinction of being named one of the Top Hotels in the U.S. by U.S. News + World Report this year. The hotel is situated in the suburbs of Pasadena and spans 23 acres.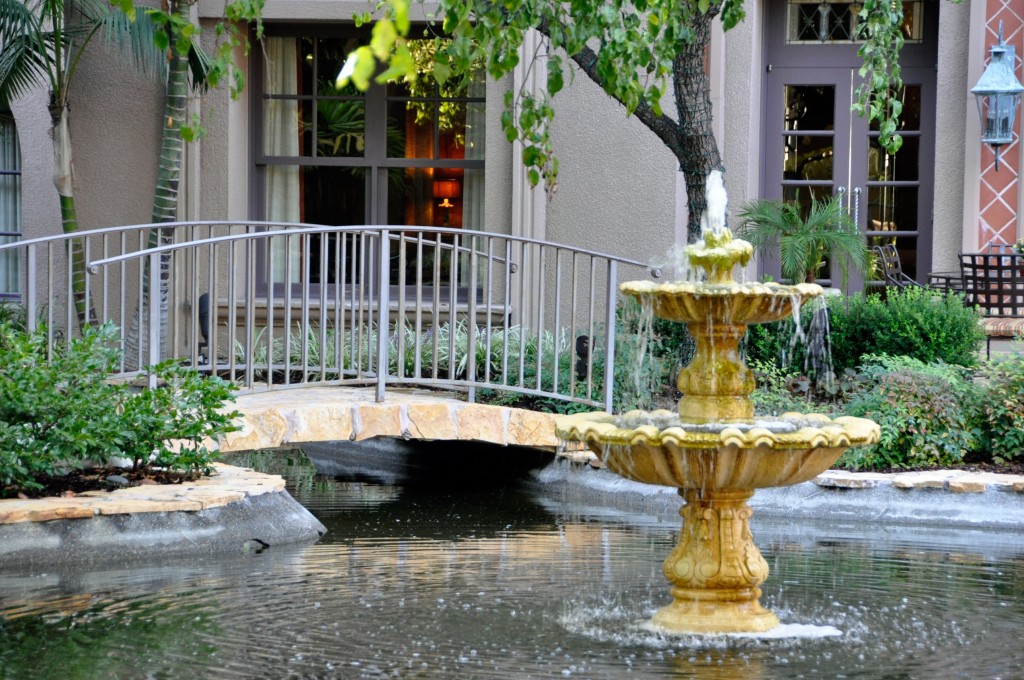 Our experience was pleasant and comfortable and I felt like every detail was carefully planned. Despite the fact that we were in a hotel with other dogs, I actually would not have noticed because it was so peaceful. And despite the posh look and feel, I never felt like I had to worry about whether or not it was ok to allow Niko to peruse the premises (on a leash, of course).
For more information about The Langham Huntington hotel in Pasadena and their pet-friendly amenities, just visit their website.
No compensation was received for this post. I was invited to a media event and accommodations were provided.