I have to be honest…I never imagined that I would be wearing a mask outside of the hospital. But now in the midst of a pandemic, the CDC is recommending the use of cloth face coverings to help slow the spread of COVID-19. My Facebook and Instagram feeds are filled with DIY Face Masks, so I thought I'd share some easy tutorials and best practices for wearing your mask out in public.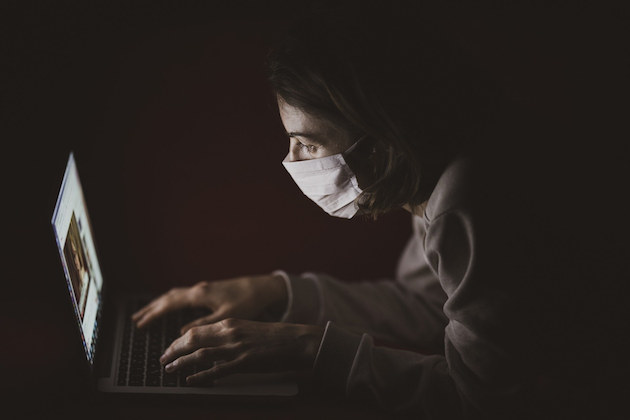 What Type of Mask Should I Wear?
As you know, the information surrounding COVID-19 is dynamic, which means what is relevant today, may not be relevant tomorrow. But at present, the CDC recommends the use of cloth face coverings in public settings, particularly in areas where social distancing is difficult (i.e. the grocery store). To be clear, this is to slow the spread of the virus, particularly in those who may have the virus and not know it. As always, hand washing and social distancing are currently the best ways to prevent the spread of respiratory diseases like COVID-19, according to the CDC.
While you may see surgical masks and N95 respirators being worn in your community, these critical supplies should be reserved for healthcare workers and medical first responders. It should also be noted that cloth masks are not equivalent to surgical masks and N95 respirators as far as protecting you from respiratory diseases like COVID-19. You can learn more about how these masks offer protection with the infographic below.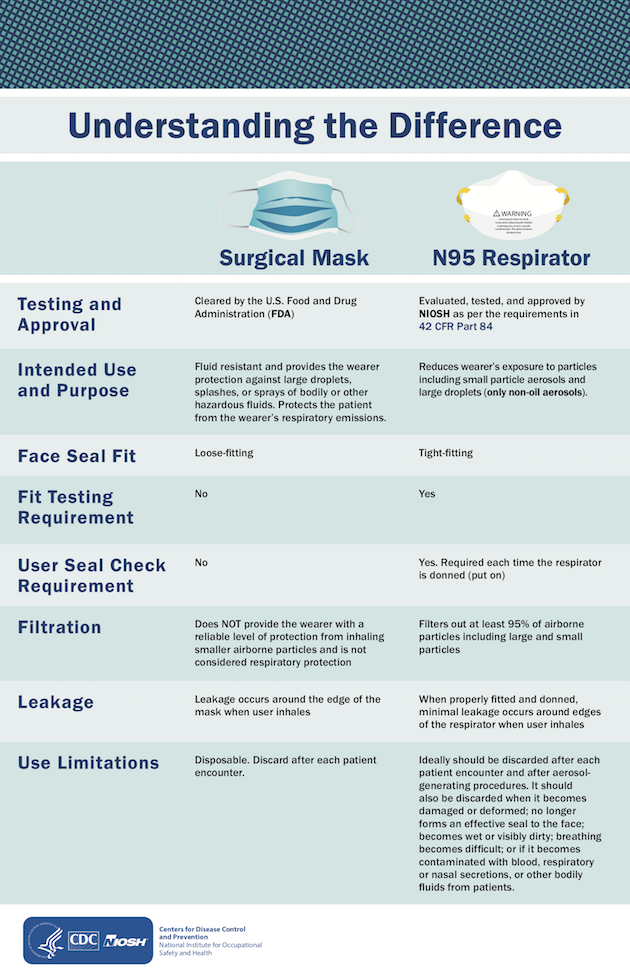 New Sew DIY Face Mask
I don't sew. I took Home Economics in high school and barely made it through. So while a beautiful, hand-sewn mask would be ideal, I know that I'm going to continue to makeshift one of my handful of bandanas with two rubber bands every time I go to the grocery store. Here is a quick tutorial from the Surgeon General.
My only complaint with the no-sew bandana face mask is that it doesn't stay put well. I constantly feel the need to adjust (which translates into the temptation to touch my face), which almost defeats the purpose.
I also like this DIY No-Sew T-Shirt Face Mask. If it works out, I'll post a photo on Instagram this week.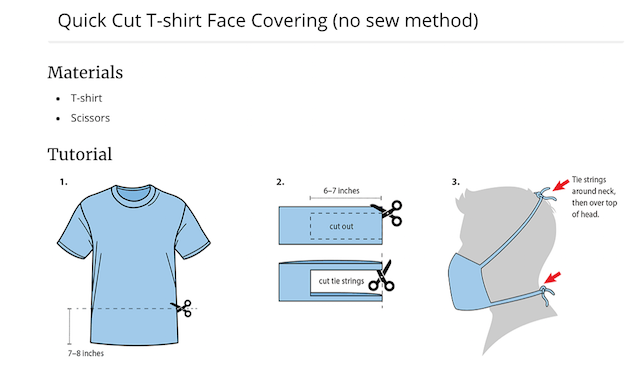 DIY Sewn Face Mask
This tutorial for a hand-sewn face mask is for the overachievers : ). It actually doesn't look that difficult and it will probably stay put.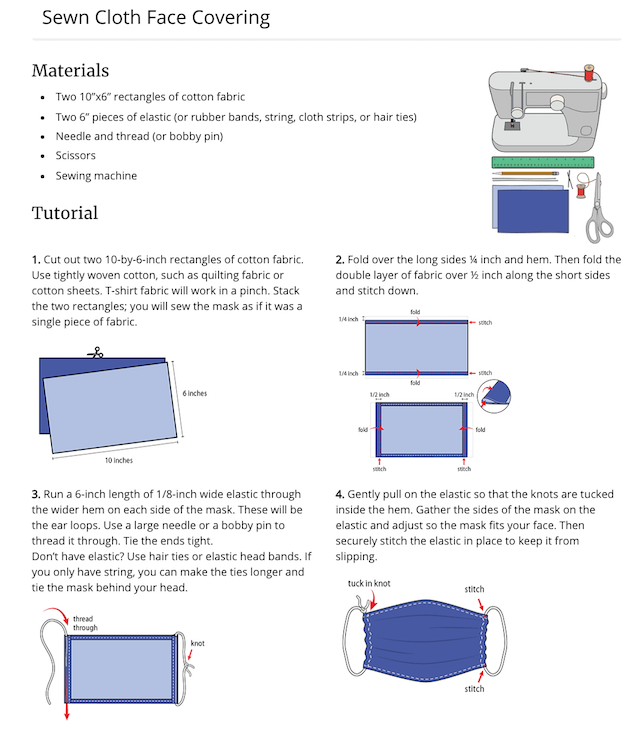 St. Joseph Health also has a DIY Sewn Face Mask Pattern that resembles (in appearance) the masks we wear in the hospital. Be sure to bookmark the instructions here.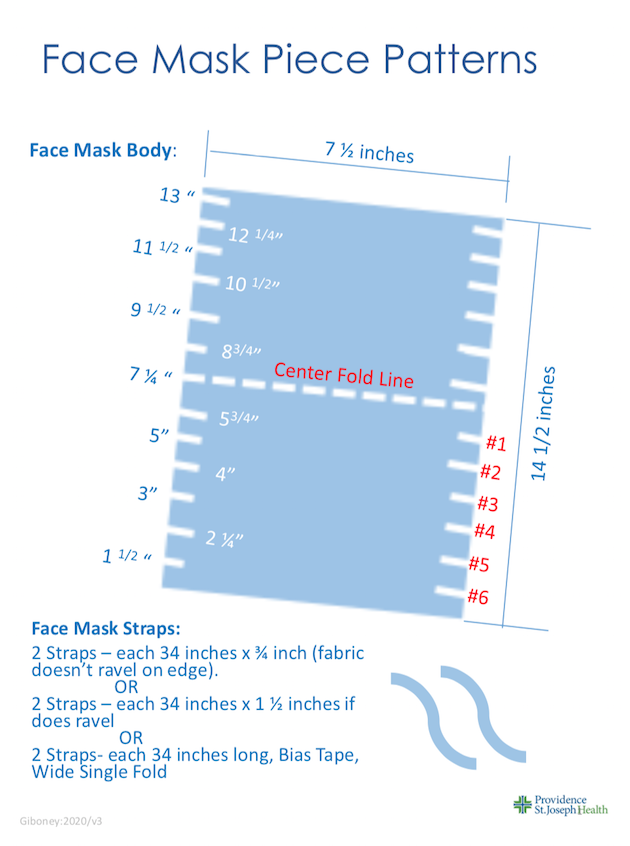 Where to Buy a Cloth Face Mask
If all else fails and you decide that you'd rather purchase a mask, here are a few resources which will be updated as I receive more information:
Latest posts by Caryn Bailey
(see all)