We've all got something about ourselves we wish we could change. But it's completely out of our control. The only thing that we can control is how we deal with it.
As awkward and challenging as high school was, it was a necessary time of introspection and independence. When Tall Girl debuted three years ago, it became popular because of its reliability. Audiences could see themselves in Jodi (Ava Michelle) and were inspired by her story of overcoming self-doubt and the need for approval from others. Like many families, my daughter and I hoped for a sequel. At the end of 2020, while in the midst of our nation's lockdown, writer Sam Wolfson began crafting the sequel. Tall Girl 2 is now available on Netflix.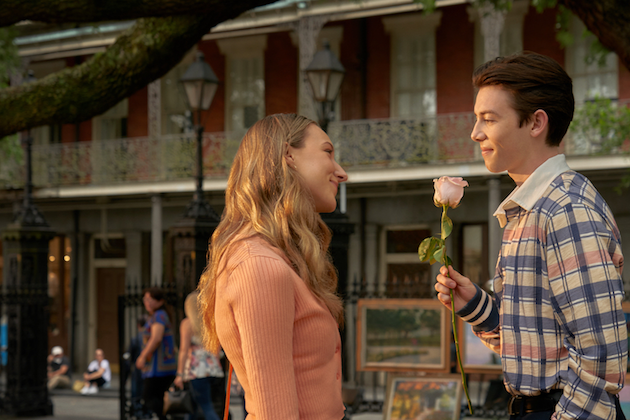 Tall Girl 2
Tall Girl 2 begins with a synopsis of the first film, bridging the two films seamlessly. And while it isn't necessary to watch the original to appreciate and understand the sequel, Tall Girl is a fantastic film that we have on repeat. When my daughter and I learned that Netflix would debut a sequel, we were not sure exactly which direction the filmmakers would take, given the fact that Jodi seemed to have resolved her inner turmoil surrounding her height. Despite how neatly packaged the first film ended, I do believe the road to self-acceptance is not necessarily linear. Tall Girl 2 acknowledges the nuances of self-acceptance, and the very real and prevalent topic of mental health is presented authentically while still maintaining its appropriateness for the film's target tween and teen audience.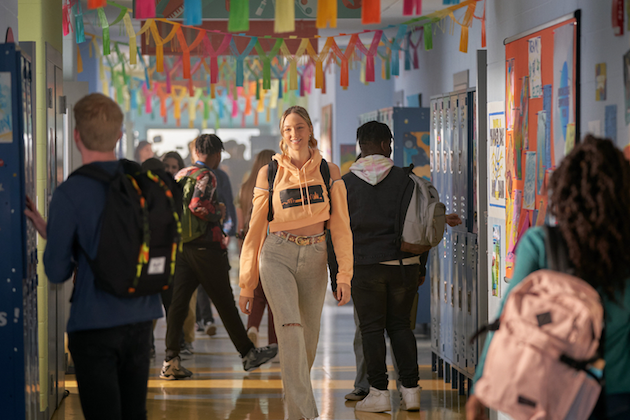 There is no worse bully than the one you create in your head.
After coming to an acceptance of her height and her inspiring speech at the homecoming dance, Jodi is popular and confident. She has just booked the lead role in the high school musical, and her relationship with her longtime friend Jack Dunkleman (Griffin Gluck) is maturing. But the pressure of being popular mounts, along with her insecurities. The pressure to succeed in school and her social circles challenge and test her relationships.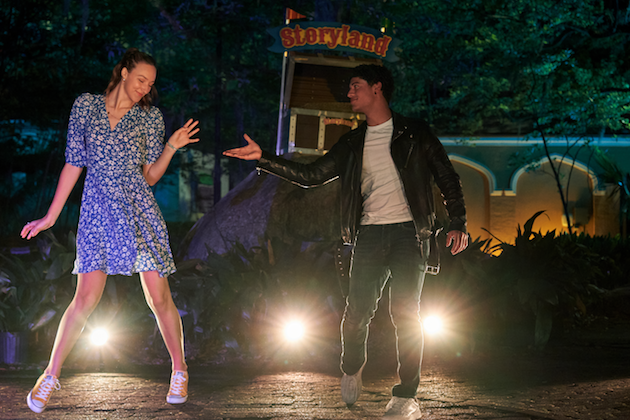 Both films remind me of the simplicity and innocence we saw in popular 80s romcoms. In fact, I immediately thought that Dunkleman could be a modern Duckie Dale when I first saw the film. But in Tall Girl and Tall Girl 2, nice guys do not finish last! The messages about overcoming insecurities, self-acceptance, and looking past appearances are not new but still noteworthy, particularly among tweens and teens. My daughter has both Tall Girl and Tall Girl 2 on repeat thanks to our Netflix subscription.
Lastly, I must make mention of the film's setting. The vibrant, diverse city of New Orleans serves as the backdrop to Tall Girl and Tall Girl 2 and it is, in my opinion, perfect. The architecture and character of the city add to the richness of the film. The city, with all of its fanfare, is not showcased nearly enough on-screen.
Angela Kinsey and Director Emily Ting Talk Tall Girl 2
We had the privilege of speaking with Angela Kinsey (who plays Jodi's mom in the film) and director Emily Ting on the making of the sequel and what comes next for Jodi, Dunkleman, and the rest of the characters from the Tall Girl film series.
Latest posts by Caryn Bailey
(see all)