My son just turned two, and I have to say, it's not as "terrible" as I've heard or it's made out to be.  Yes, my son gets frustrated as he attempts to communicate, at times.  Yes, his free spirit and strong will sometimes clash with what we as parents expect of him.  However, we've been very blessed not to experience the tantrums and acting out we've heard so much about (is it coming?).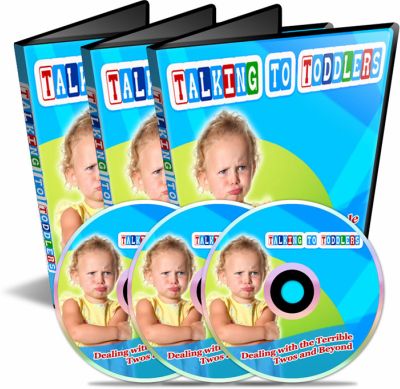 There is a fantastic program entitled Talking To Toddlers that you may want to consider if you have a child between the ages of 2 and 6.  When I first heard about the program, I was immediately interested.  Why?  Because the title of the program is "talking" to toddlers.  The emphasis is on communication. In my opinion, I think the fact that a toddler does not have the vocabulary to communicate wants and needs leads to frustration.  Combine that with a toddler's desire to do what he or she pleases whenever he or she wants (the nature of a toddler), and the result is often frustration and stress.
The main focus of the program (which was developed by a dad) is on language strategies.  He will teach you how to use your words so they are effective with your children. What's nice about the program is that the strategies can be used beyond the age of 6.  I also like how gentle the approach is…no yelling and avoiding use of the word no.
The three-CD audio course (approximately 3 hours plus homework) can be downloaded from the site for $29 and you can preview the program for free.
Profuse thanks to Momfluence for this review opportunity.
Latest posts by Caryn Bailey
(see all)