This giveaway is now closed.  Thanks for stopping by.  The winner is jerrica puckett.  Congrats!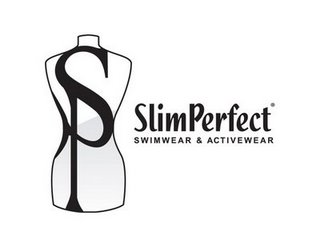 Summer is here and for some of us (ahem), the thought of wearing a swimsuit can cause distress.  I am actually nearing the point where I'll be compelled to buy a muumuu maternity swimsuit.  When I was younger…in my teen and college years…wearing a swimsuit intimidated me.  I've never been completely comfortable with my body so I've always opted for modest swimwear.  Now that I'm a mom (a pregnant mom, at that), I'm even more modest and conservative in my attire.
If you're looking for modest but stylish swimwear that won't leave you trying to "cover up," check out SlimPerfect's collection.  As we age and have children, our bodies change.  SlimPerfect is a suitable (hehe) alternative to cover-ups.  Here is a little more information about the company from the site:
All SlimPerfect Swimwear & Activewear provides more coverage and "tames" the bulges without moving them to other areas like other leading brands and was made to create the illusion of an hourglass figure.
I had the option of choosing a piece from their collection, not knowing I was pregnant.  I chose the Black Tankini with the Black SlimSkirt.  I'm now going on 14 weeks pregnant, so I made sure to wear and photograph this suit as soon as I received it (which was at approximately a month ago, around week 10).  My clothes were already starting to feel tight at that time, however, I felt like the size I ordered was correct (which was one size up from what I normally wear).  This is just my opinion, but I feel like the suits run a bit small, so be sure to check the site for guidance on sizing.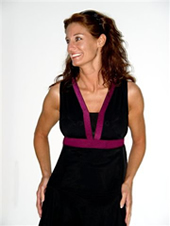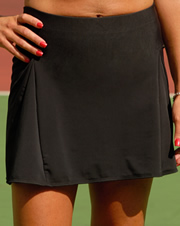 As far as how the suit looks and feels…I definitely found the suit to be slimming but not restrictive.  The black definitely adds a slimming effect.  My stomach was already starting to "pop out" a bit at 10 weeks, but I think that if I was not pregnant, it would have been a bit more flattering around the midsection.  Highlights of this suit include removable gel-filled bra cups to enhance the bust (which I removed because I definitely don't need them) and a tummy tamer (which I will definitely need after baby number 2).  The goal of this suit is to give you a longer, leaner look (which I need since I'm 5 feet tall!).  It provides adequate coverage for all areas of concern and I still find it flattering and comfortable to wear.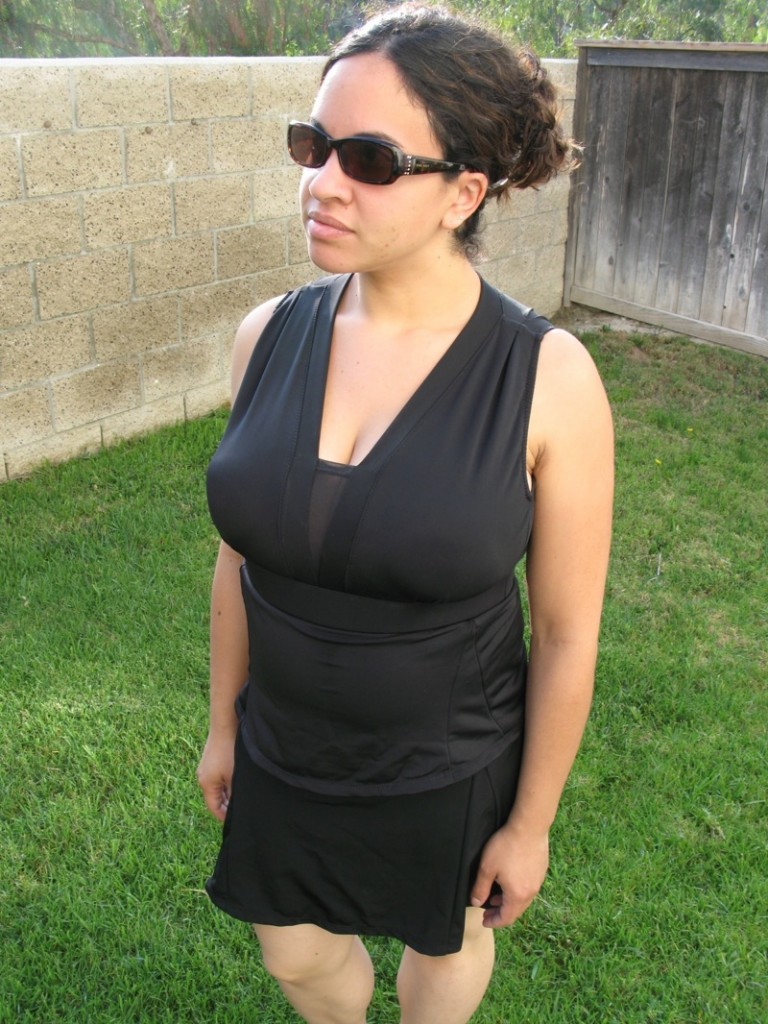 If you're not sure which suit is right for you, check out the short questionnaire which will help you find the suit that best compliments your body type.  Right now SlimPerfect has many of their styles on sale.  Their prices are actually reasonable when you consider the cost of conventional swimwear.  You can also enter to win a swimsuit on the site.  BTW…if you think you are the perfect woman to model SlimPerfect swimwear, you must check out this contest which ends on July 10, 2009 at 10 PM PST.  I can't enter because my preggie self does not have it in me!
Win It! One of you will win a $100 gift certificate to SlimPerfect.  Simply head on over to the site and take a look around.  Come back here and leave me a comment with the style of suit you'd choose.  Comments will close on July 20, 2009 at 10 PM PST. One comment per person, please (unless you do the extra credit). US residents only. Duplicates and comments not including the above information will be disqualified. Comments are moderated. If you don't see your comment in a reasonable amount of time, send me an email. Bloggers and non-bloggers may enter. If you don't want to leave your email address, please be sure to check back for my announcement on the winner. Please note that winners must respond within 48 hours of being announced/contacted or another winner will be drawn.
Want an extra entry? Do any or all of the following and receive an extra entry for each one.
Be sure to leave me a separate comment for each additional entry.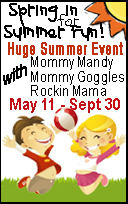 Add the "Spring In For Summer Fun" banner to your sidebar and leave me a comment (be sure to visit the main party post for more details on extra entries)
Follow me on Twitter AND tweet about the contest. Be sure to use the hashtag #SummerEvent
Enter Tanya and Amanda's giveaways
Subscribe to my feed via email or reader.
Blog about this giveaway. It doesn't have to be a separate post. Just include a blurb about it when you blog about other giveaways.
Place my button on your site. If you have difficulty, please let me know.
Click on one of the very cute buttons below and digg, stumble, fav, etc. Just let me know what you did in the comments!
Latest posts by Caryn Bailey
(see all)