Last week, MSNBC reported that researchers from the University of Arizona identified E.coli amongst a host of other bacteria on shopping carts.  I am honestly not surprised.  Despite the number of times I wash and antibac my children's hands, they're still carrying around a number of microorganisms they've picked up from toys, doorknobs, and other surfaces they come into contact with on a daily basis.
In the midst of cold and flu season, I carry a constant supply of antibacterial lotions and wipes.  I also find it helpful to cover those surfaces my children come into contact with.  Infantino offers a number of different types of shopping cart covers that can double as high chair covers.  Their latest design is the Cloud Shopping Cart Cover which offers tots a clean and cozy place to cruise and chill.  The cushioned cover easily stretches over shopping carts and restaurant high chairs, providing a barrier between your little one and those icky germs.  The cover features 2 loops for toys to keep your tot happy and occupied and an adjustable belt to keep him/her safe.  The numbers print can also be used to teach your child how to count while you're out shopping or dining.  And when you're done, simply wipe, fold and store in the plastic bag provided.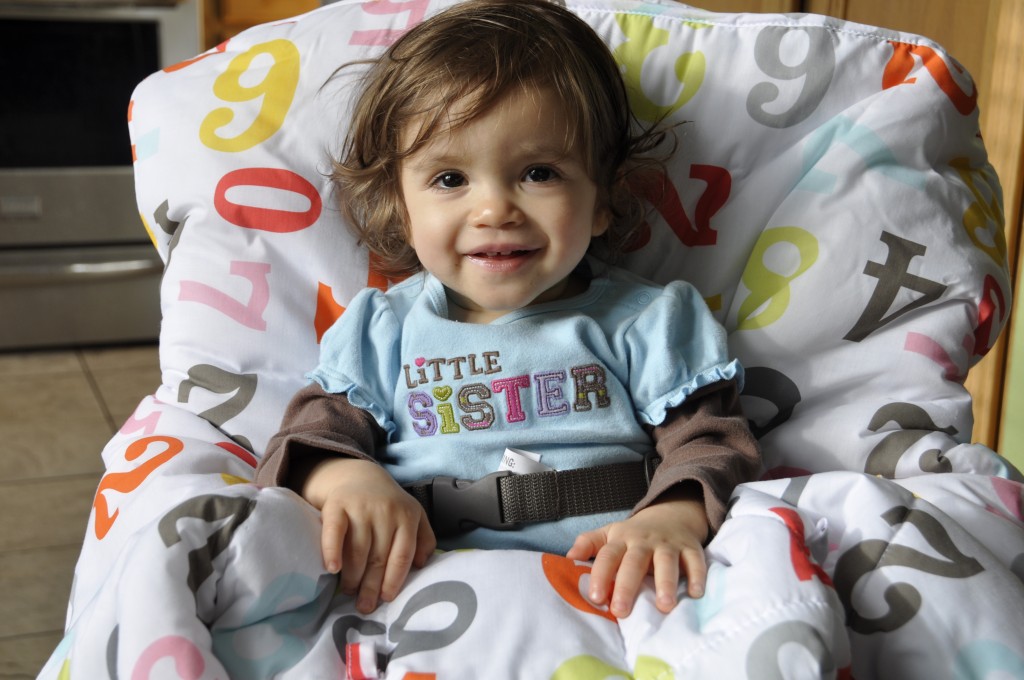 As a mom of two small children who have been sick way too often this season, I find it invaluable to keep the cover in the car so I can use it whenever we're out.  While I do think the numbers pattern is fun and attractive to children, I wonder how dirty the white will get.  I actually prefer some of Infantino's other patterns over this one for that very reason.  I also like the fact that some of the other covers offered include toys.  Lastly, while it's easy enough to fold and store, I think it would be brilliant if the company could offer a cover that folded up a bit more compactly so I could store it in a diaper bag.
You can purchase the Cloud Shopping Cart Cover online for $29.99 and at select retailers nationwide.
You can keep up with Infantino on Facebook and/or Twitter.
I am a participant in a Mom Central Consulting campaign for Infantino and have received various Infantino products as part of my participation.
Latest posts by Caryn Bailey
(see all)