Disneyland days always start off bright and early since my kids can't typically contain their excitement.  We love those early golden hours, particularly when we've managed to get up early enough to enjoy the parks' Extra Magic Hour.  And, as long as I have a cup of coffee or tea in-hand, I know I'll have the energy I need to keep up with my vibrant energetic kids.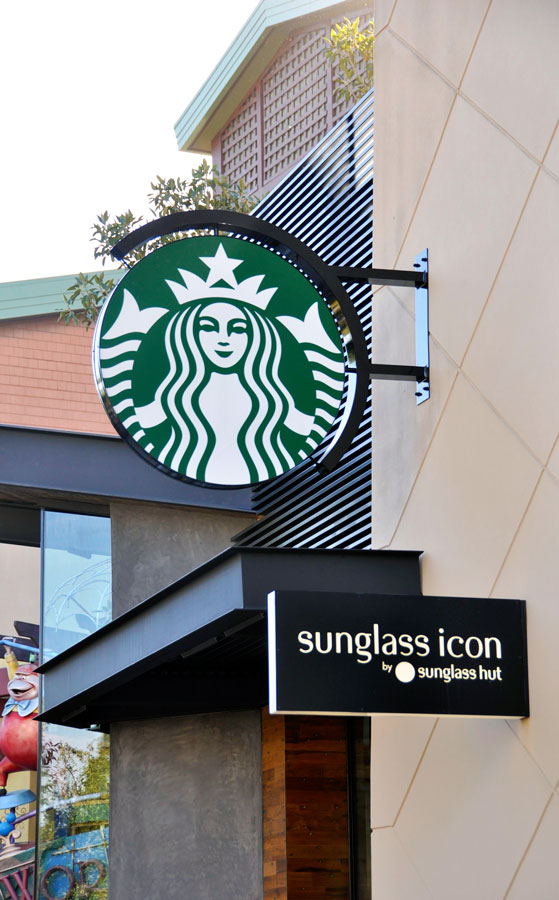 When the Disneyland Resort first announced that they would be offering Starbucks Coffee at the brand new Fiddler, Fifer and Practical Café at Disney California Adventure park, I was beyond excited!  I could finally get one of my favorite cuppas without having to leave the resort.  Last Fall, Disneyland opened Market House on Main Street at Disneyland Park, which features sweet treats and Starbucks' signature beverages, artisan breakfast sandwiches, and baked goods, adding a second location for guests to obtain their Starbucks fix.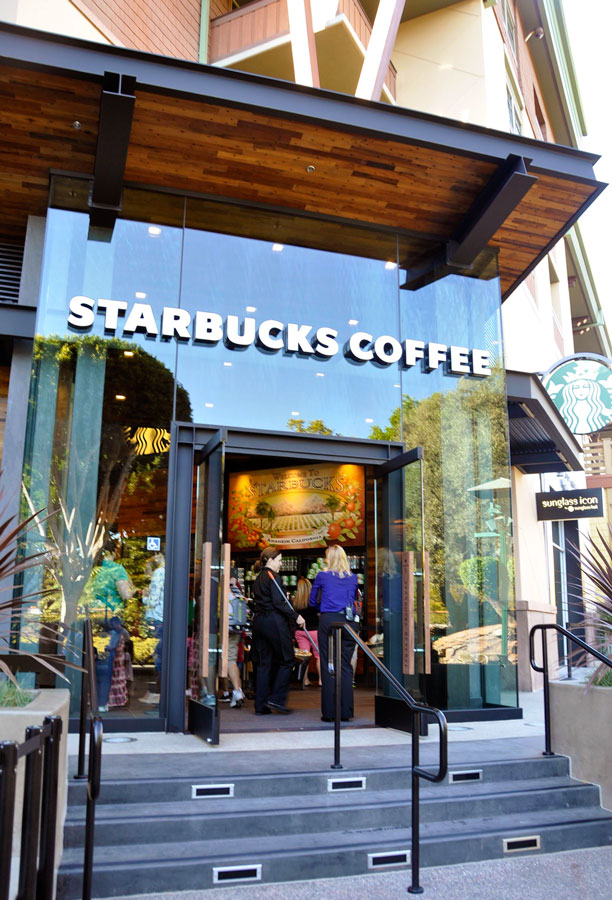 But what do you do if you're strolling Downtown Disney in the wee morning hours or your plans only include shopping and dining?  Starbucks Coffee recently opened its first store in Downtown Disney, and it is as unique and imaginative as you might expect! Some of the standout features that set this particular location apart include the following: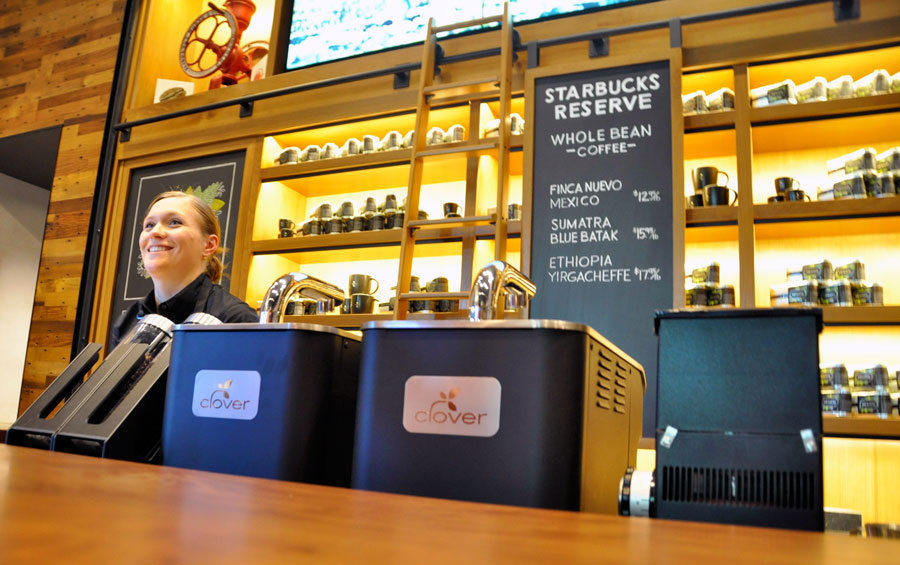 Starbucks Reserve: This premium line boasts some of the rarest coffees available in the world. These small batch coffees are specially sourced coffees and may not come back again.
Clover Coffee Bar and Brewing System: For the most devout coffee enthusiasts, this single-cup brewing machine provides for a richer experience which explores aroma, flavor, body, and acidity.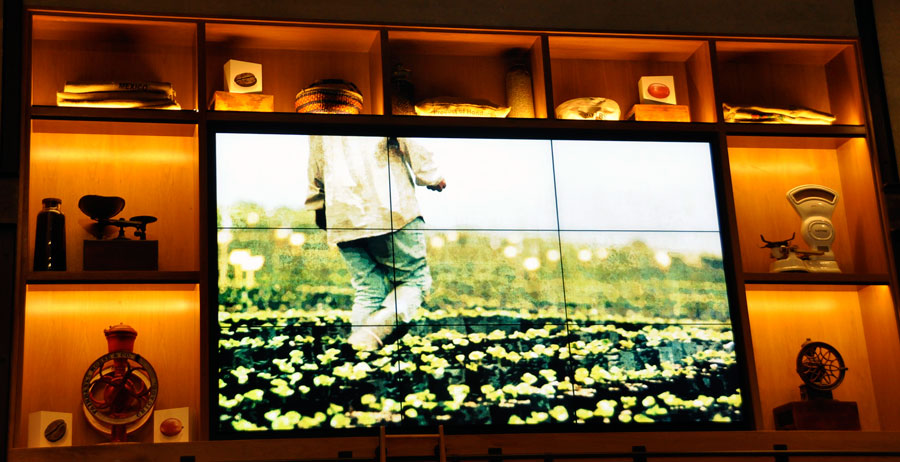 The Starbucks Story: At the back of the store, guests are immersed within the Starbucks Story, told through rendered images, projected onto nine 46-inch LCD panels to resemble an animated painting.  Starbucks wanted to use this opportunity to educate guests about the brands three sourcing regions. The only other screen of this size is located in New York at their Times Square location.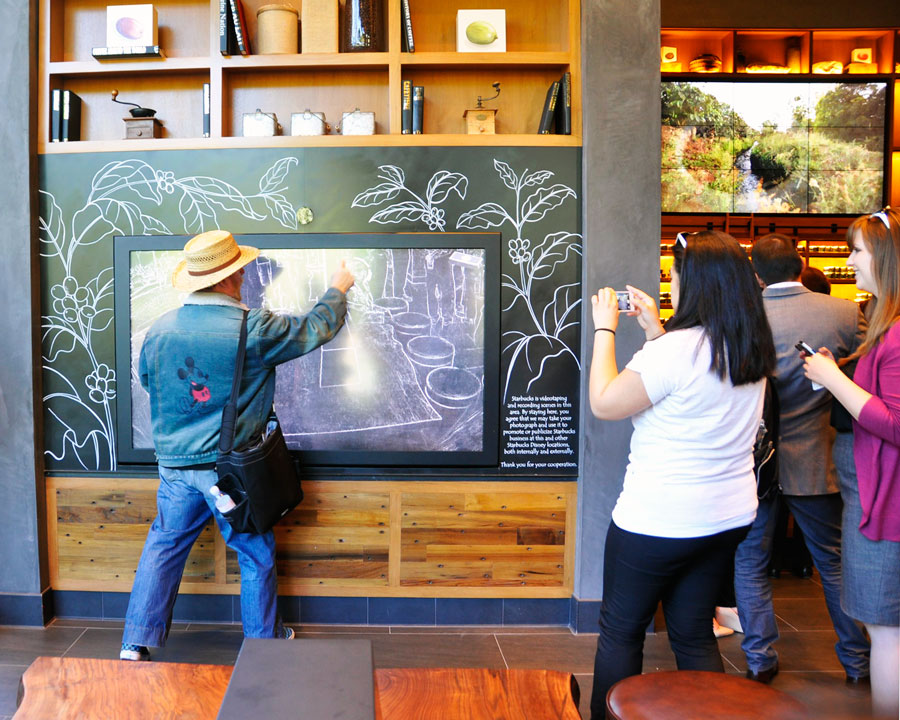 Innovative new interactive chalkboard:  Utilizing proprietary technology, Starbucks' first ever touch-screen chalkboard inspires moments of play and creativity .
Outdoor patio designed around a mature ficus tree:  Unlike most Starbucks locations, there is no indoor seating. Rather guests are encouraged to enjoy their drinks outdoors.  You'll also notice a living, green wall with more than 1,000 native plants arranged in the shape of a coffee cup.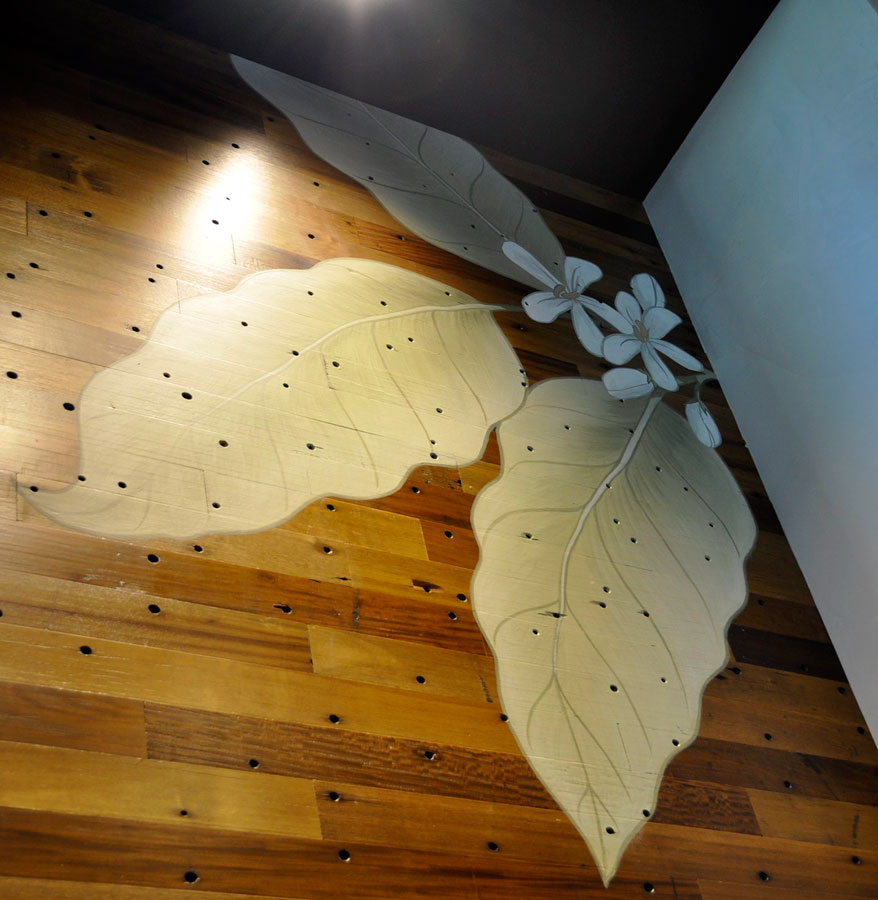 The location itself was built to LEED standards with reclaimed wood from box cars.  If you look carefully, you'll see the nail holes from where the wood was pulled apart.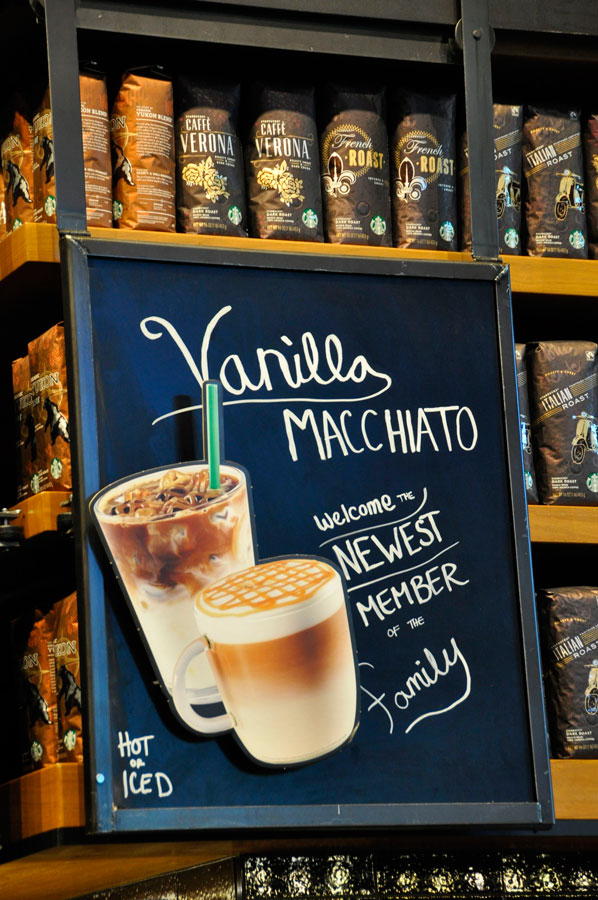 Whether you're looking to relax after some time in the parks, or you're just starting your day, Starbucks Coffee will provide families magical moments to connect and recharge at this brand new location.
Starbucks is located at Downtown Disney adjacent to World of Disney.  Hours of operation are Sunday through Saturday 7 am to 11:30 pm.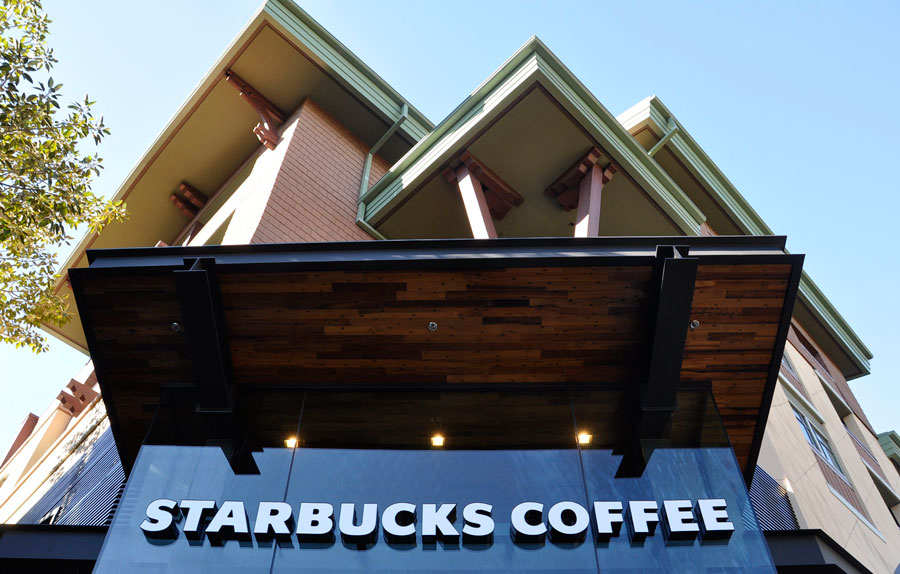 You can also find your favorite cup of Starbucks coffee at Fiddler,  Fifer and Practical Café at Disney California Adventure park and Market House at Disneyland park.
Images: Rockin' Mama unless otherwise noted.
Latest posts by Caryn Bailey
(see all)