The anticipation has been building as we countdown the days until Star Wars Galaxy's Edge debuts at both the Disneyland Resort and Walt Disney World! Disney first announced the new Star Wars-themed lands at D23 in 2015. Last year, Disney revealed exciting new details about the land, including an expansive model which provided a visual, tangible way for fans to imagine what Star Wars: Galaxy's Edge will be like.
Star Wars: Galaxy's Edge
Based on the popular, longstanding film series, Star Wars: Galaxy's Edge will immerse families in a land filled with intergalactic adventures. Here is what we know so far:
The land will span 14 acres and will be located where the former Big Thunder Ranch was situated
There will be two main attractions including one that gives guest the opportunity to pilot the Millennium Falcon on a customized secret mission. The second will put guests in the middle of a battle between the First Order and the Resistance.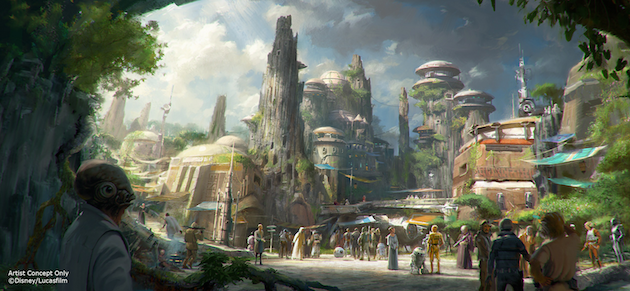 Families will encounter a variety of Star Wars characters including BB8, Chewbacca, Rex, and Kylo Ren.
Black Spire Outpost is the name of the village inside the land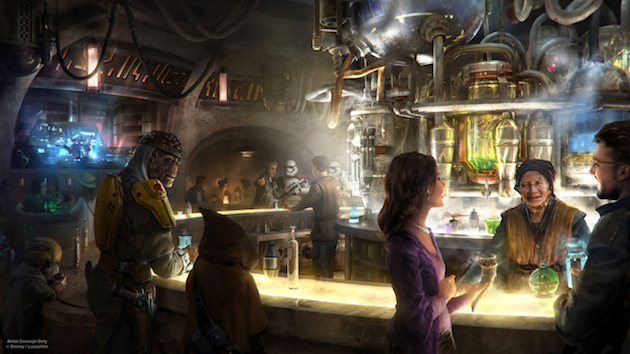 Oga's Cantina, located inside the village will serve up "famous concoctions" created with exotic ingredients using "otherworldly" methods. The cantina will serve up choices for kids and adults, including libations, which hints to the possibility of alcohol-inspired drinks. Additionally, guests will enjoy musical entertainment by RX-24 (the former StarSpeeder 3000 pilot droid) now re-envisioned as the cantina's DJ and a visit by some of your favorite characters.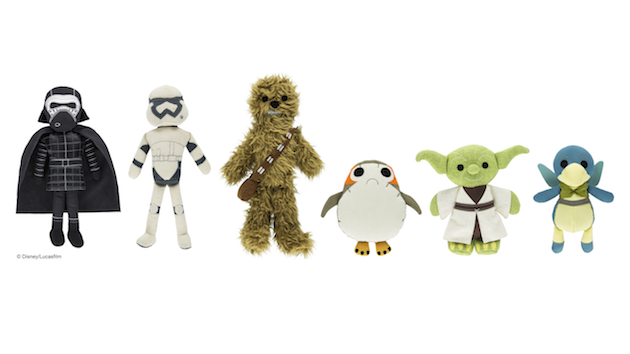 Even the most loyal Star Wars fans will be dazzled by the new street market run by a Toydarian. This was the first character introduced in Star Wars: The Phantom Menace and the store will feature handcrafted toys made by local artisans.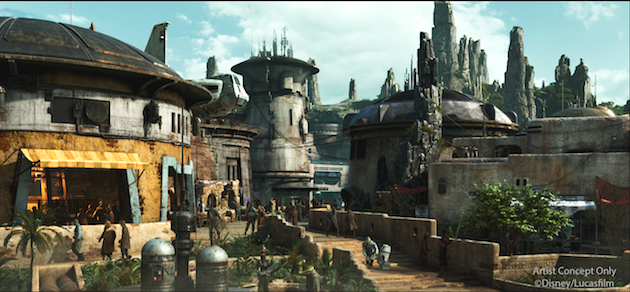 Star Wars: Galaxy's Edge will open at Disneyland Park in the Summer of 2019 followed by Disney's Hollywood Studios in the Fall of 2019.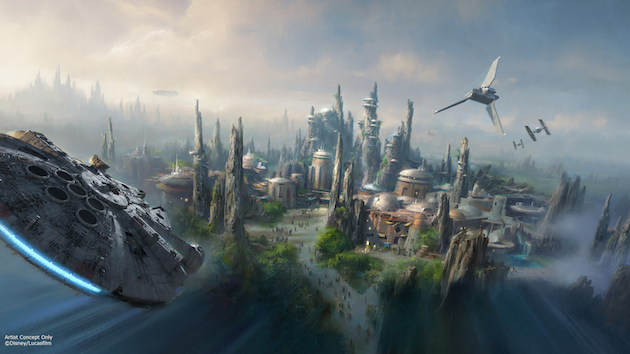 Star Wars: Galaxy's Edge is slated to open in 2019. As we continue to receive additional details from Disney, we will update the post accordingly.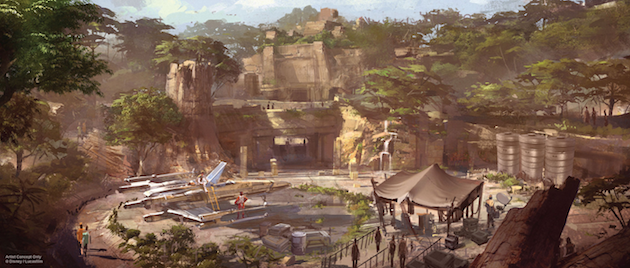 Be sure to keep up to date with the latest happenings regarding Star Wars: Galaxy's Edge at the Disneyland Resort and Walt Disney World by visiting the Disney Parks Blog.
Are you ready to book your next Disneyland vacation?
Star Wars: Galaxy's Edge Boarding Pass System June 24th and Beyond
Beginning June 24, 2019, guests will have the opportunity to visit Galaxy's Edge via a virtual line. Guests may enter the virtual queue once they are inside Disneyland Park. You can find more details on how that will work here.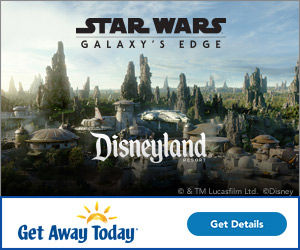 Specials for Star Wars: Galaxy's Edge
The best specials for Star Wars: Galaxy's Edge include 5th Day Free Disneyland Resort tickets, Extra Night Free hotel specials, and a Layaway Plan that allows you the option of holding your vacation for just $175 down.

Star Wars: Galaxy's Edge Reservations for May 31 – June 23, 2019
If you can't wait until June 24th, you can still get a "sold out" reservation to enter Galaxy's Edge by staying at one of the Disneyland Resort Hotels between May 31 – June 23, 2019.
Here are the current available dates that include an automatic reservation to Galaxy's Edge:
Disney's Paradise Pier Hotel: June 1 – 6, 2019:
Disneyland Hotel: June 1 – 7 and June 9 – 17, 2019
Disney's Grand Californian Hotel & Spa: June 1 – 18, 2019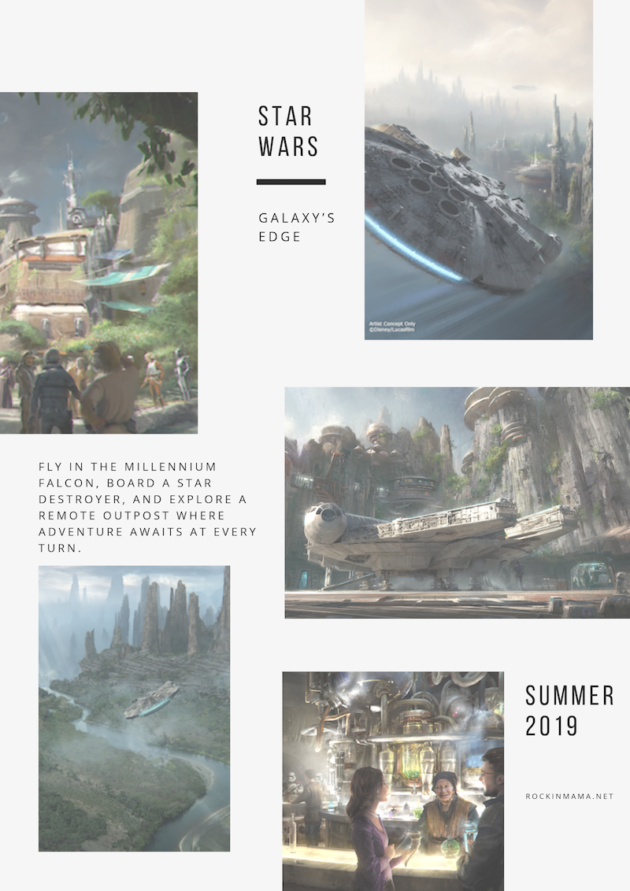 Images: Disney Parks