The release of Spirit: Stallion of the Cimarron marked a shift away from the anthropomorphic style animals were featured in animated films. Rather, Spirit and his equine friends communicated with each other through sounds and body language, much like real horses do. Matt Damon portrayed Spirit's thoughts, however, the horses themselves did not have any dialogue throughout the film.  The film was widely received and even nominated for an Academy Award. Fifteen years later, DreamWorks Animation Television debuted an animated series on Netflix inspired by the film called Spirit Riding Free.

Spirit Riding Free
The series is set during the 19th century in the town of Miradero Texas and follows the story of 12-year-old Lucky, a girl who recently relocated from the city. When she encounters a wild Kiger Mustang named Spirit, who is the offspring of Spirit and Rain from the original film. Spirit was caught by wranglers and brought to Miradero to be "broken."  Lucky bonds with the stallion and eventually frees him.
The show also features the adventures that Lucky and her best friends Abigail and Pru endeavor on along with their horses. Together, they experience coming of age, endless rides, never-ending fun, and the power of friendship. Together, they push their limits to discover what it truly means to be free.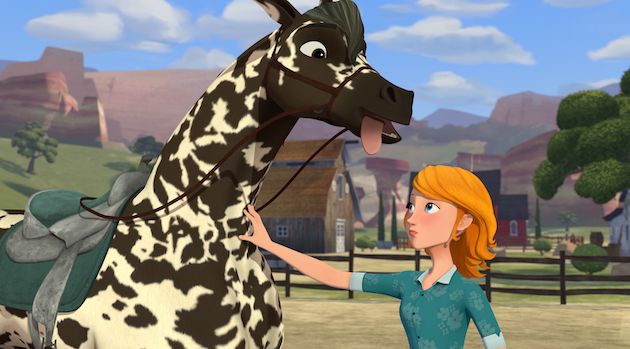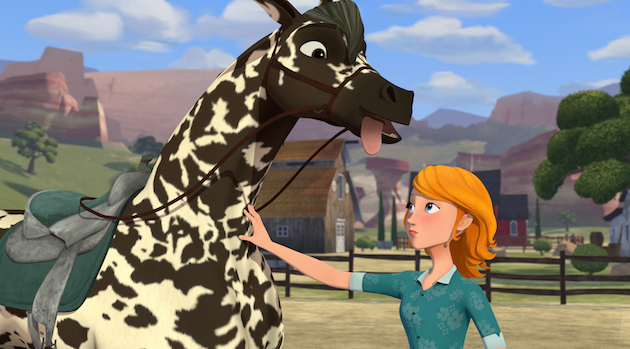 Each episode of the series is filled with frontier adventures and fun including inclement weather like flash floods and blizzards, human malfeasance including train robbers and banditos, and kid-centric capers such as treasure hunts and secret sleepovers. Some of the stories are also told from the horses' point of view.
Some of the themes that resonate throughout the series include finding your place, fitting in, understanding who you are and who you want to be, and the amazing, wonderful, sometimes weird and fearful parts of growing up.
Season 5 of Spirit Riding Free just debuted on Netflix and audiences find that Lucky and Spirit are continuing to explore life in the circus. Despite the adventures, new sites, and new friends, Her best friends Pru and Abigail set out to bring their friend back home.

Spirit Riding Free Discussion Guide
Common Sense Media partnered with DreamWorks to put together a discussion guide. The goal is to help parents talk to their kids about the themes and lesson presented during the series.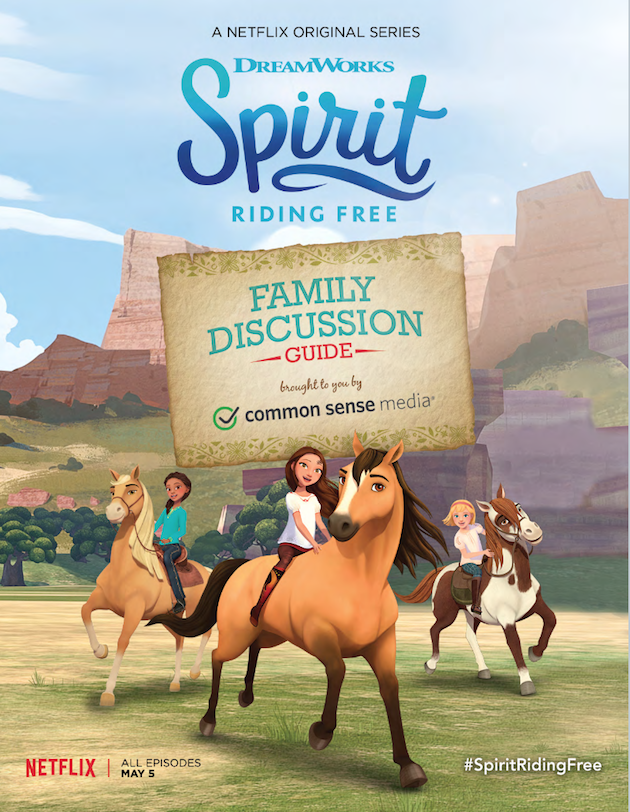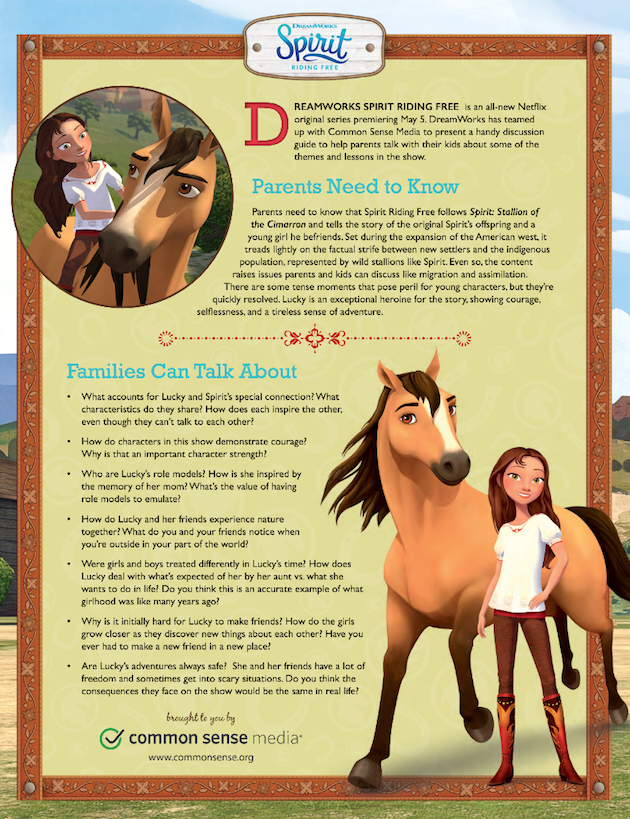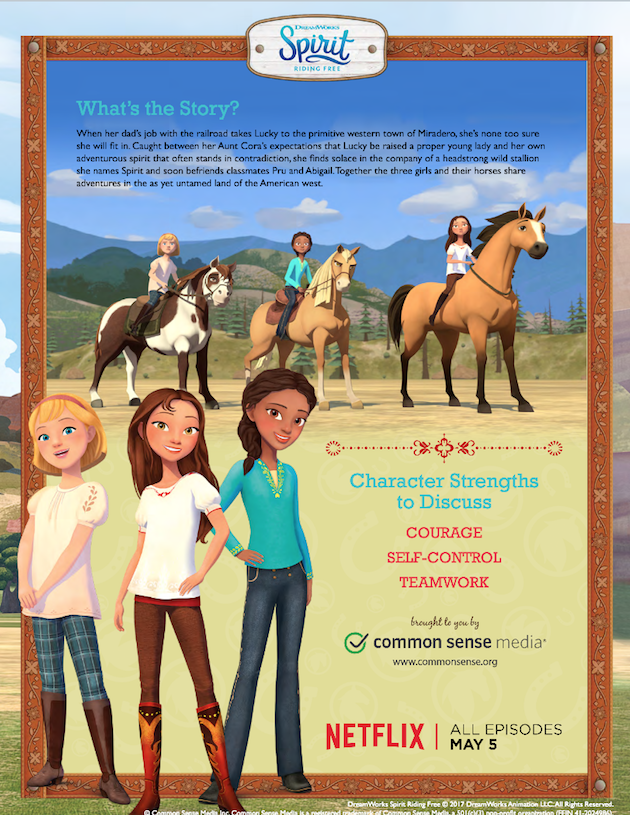 Spirit Riding Free Printables, Activities, and Coloring Pages
In honor of the new Season of Spirit Riding Free, I am sharing these Spirit Riding Free Printables which include activities and coloring pages inspired by the series.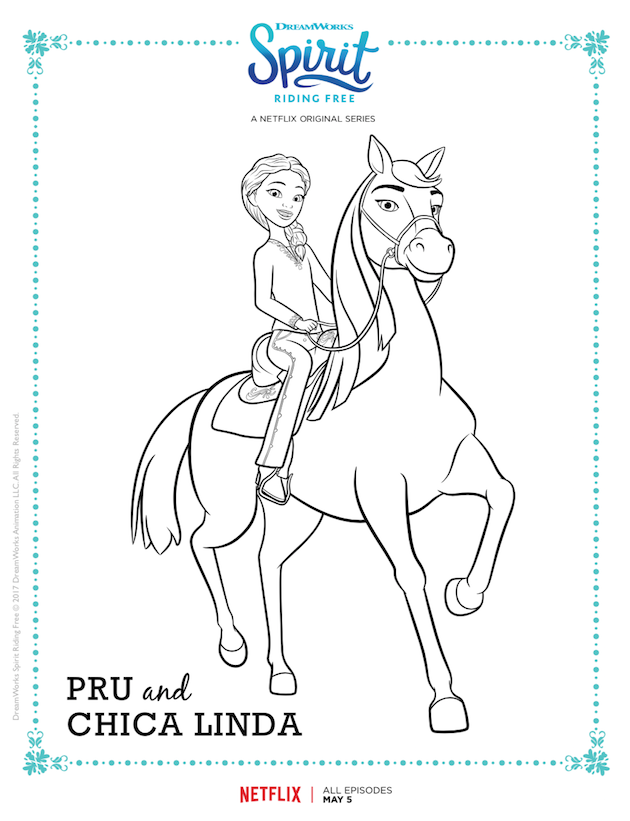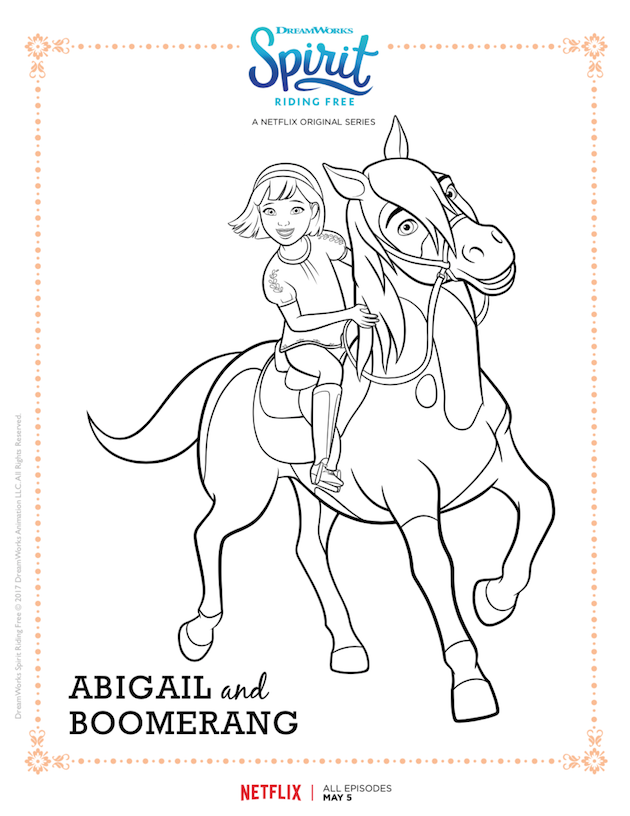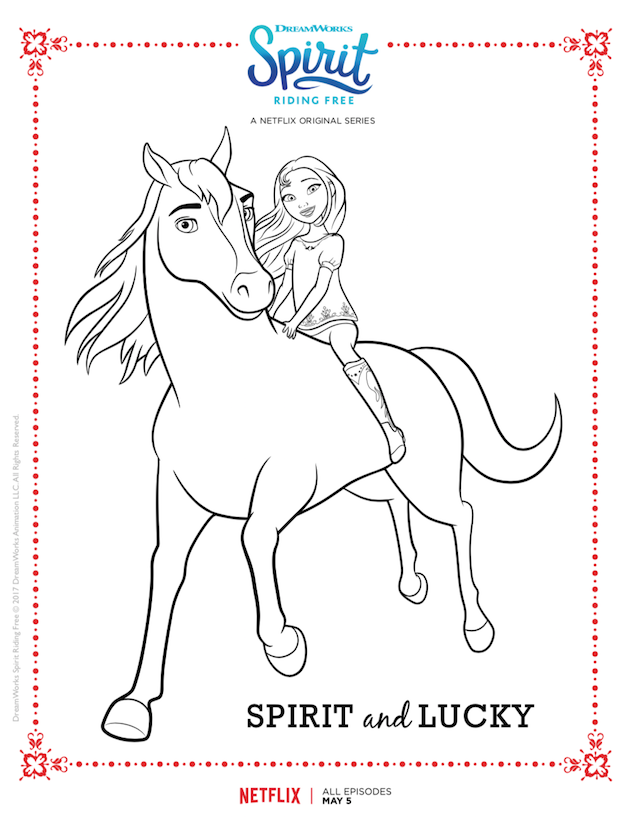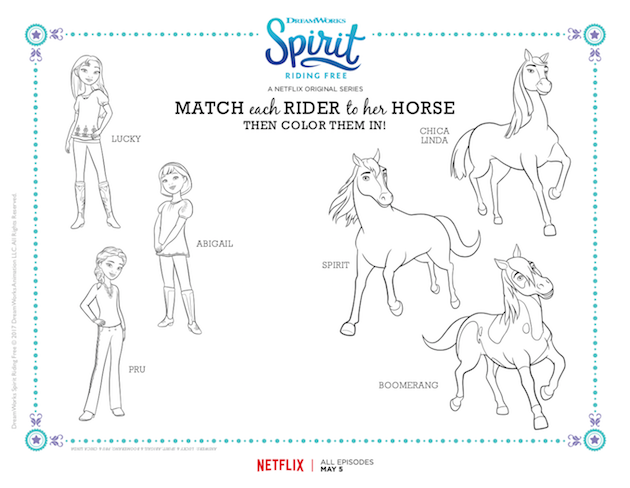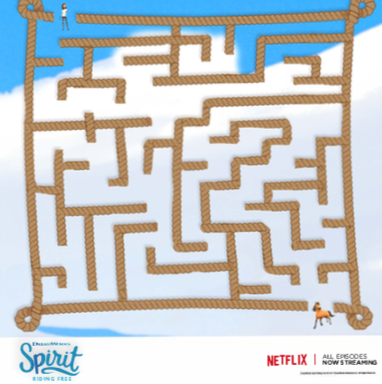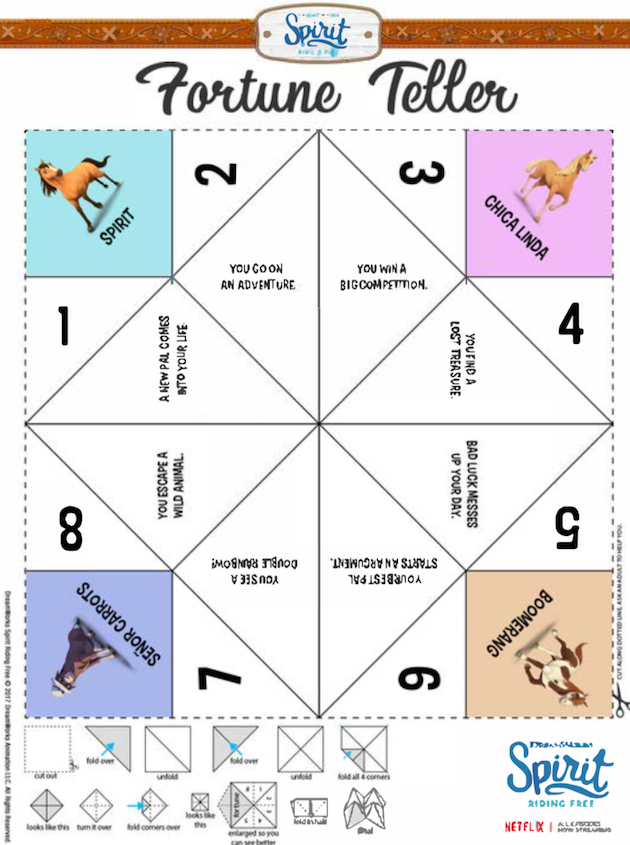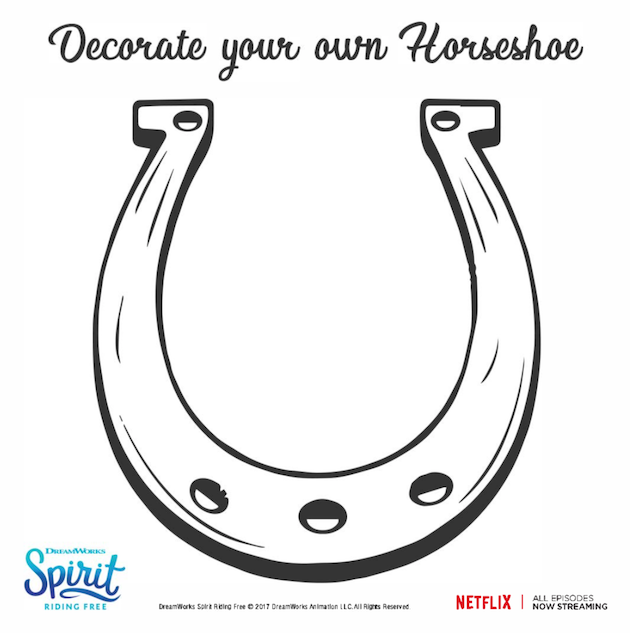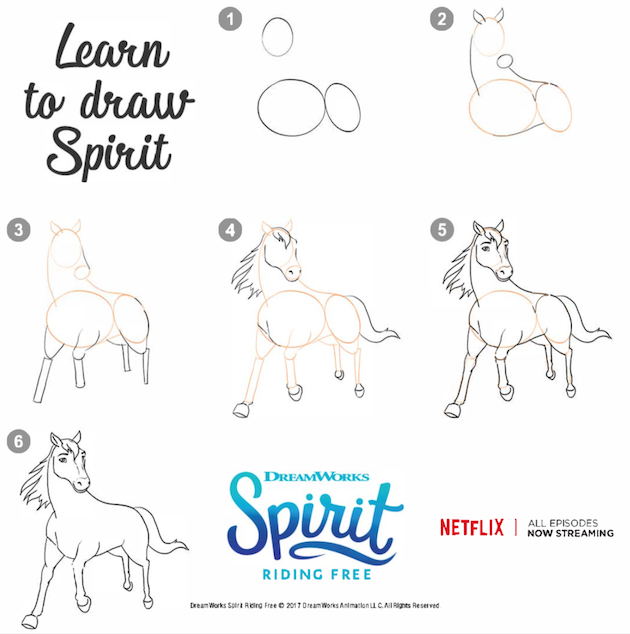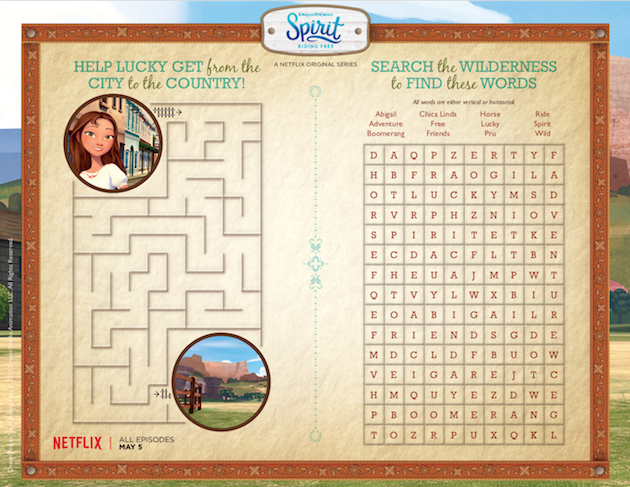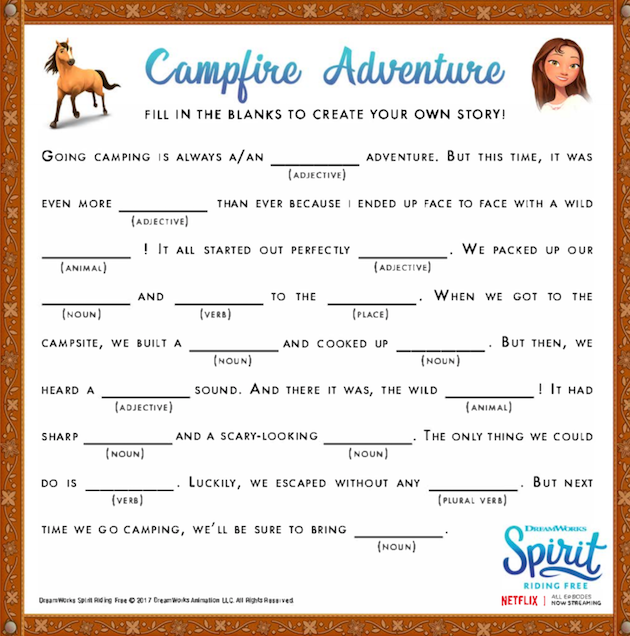 Watch Spirit Riding Free on Netflix.